<![endif]-->
<![endif]-->
Magento Managed Services
Magento managed services offered by ScienceSoft are aimed at:
maintaining stability and quality of your ecommerce solution,
preventing performance issues even under peak traffic loads,
ensuring timely delivery of new features and updates,
keeping Magento aligned with your strategic vision.
Why ScienceSoft
32 years in IT, 18 years in ecommerce, 10 years in Magento.
Adobe Solution Partner.
Certified Magento developers on board.
Adherence to tight and emergency schedules.
Transparent and cost-effective pricing models.
Our Magento Managed Services
We use our team-wide knowledge and deep expertise in Magento to cover the following key directions year-round:
Regular support activities
To keep your Magento solution secure, stable, and efficient, we regularly carry out performance monitoring, vulnerability assessment, and security patch updates. In case of a new Magento version release or scheduled change requests from your side, we take responsibility for version upgrade and quick functionality changes. For large ecommerce businesses and omnichannel retail solutions, we also offer user help desk.
Support activities by request
We perform a wide range of additional services, including a security audit and server optimization. Moreover, ScienceSoft welcomes your needs for Magento configuration changes, quickly addresses any technical issues that you may encounter, and provides troubleshooting (for minor issues) or technical emergency support (in case of major errors). To help your employees master Magento, our team also offers professional training.
Evolution
In the long-term partnership, ScienceSoft guarantees constant availability of needed skills, continuously improves your Magento solution and enhances your customer experience using the agile evolution approach. With our diverse competencies – from business analysis to Magento development – we cover all-round Magento evolution.
Explore our Magento evolution processes
Functionality review (removal of excessive functionality or significant expansion of existing functionality).
Integration (with PIMs, ERPs, CMSs, payment gateways, etc.)
Complete solution revamp.
Strategic planning
After a year or more of successful cooperation, we make strategic planning a part of our evolution services and provide professional assistance in defining growth/optimization opportunities. With the understanding of your business and Magento possibilities, we advise on how to build better customer experience, help to reveal the gaps that impede greater success, and offer focused solutions with competitive advantages.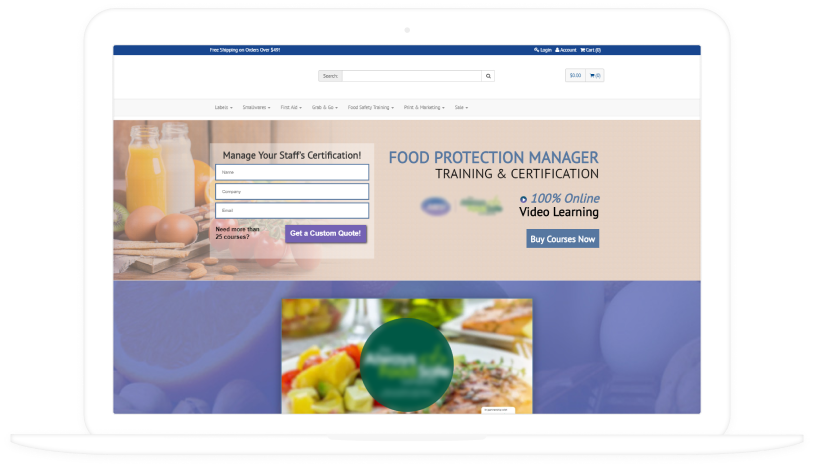 Evolution and ongoing support for a Magento multi-store
Throughout several years of our ongoing cooperation with the owner of 40+ Magento stores, the multi-store has already seen such improvements as optimized website performance, heightened website and data security, and stepped-up SEO, all leading to enhanced client experience and increased conversions.
Our Approach to the Responsibility Transfer Process
We've developed an elaborate process that helps us to safely take control over your Magento.
1
We elicit your needs and discuss expectations of our services, which helps us draft an initial requirements specification. Then we thoroughly analyze your Magento solution by performing code, performance, and UX audits. In case you plan to evolve your Magento infrastructure, we also review your existing workflows.
With all the collected data, we help you map out short-term and long-term goals for solution optimization and evolution.
2
After we have a clear understanding of the state of your business and your ambitions with it, we proceed to agree on key performance indicators (KPI) of our services. All KPIs are high-level and let you easily get a clear vision of the state of affairs and progress being made.
As a rule, we offer the following KPIs:
Support KPIs:
Number of cases resolved.
Average case resolution time.
Number of cases in the backlog.
Case escalation rate.
Website loading speed, etc.
Evolution KPIs:
Number of changes implemented (by complexity).
Number of change requests in the backlog.
Conversion rate.
Checkout abandonment rate.
Bounce rate, etc.
Once we agree upon the list of KPIs, we prepare and discuss a service-level agreement (SLA) and sign the collaboration contract. You can request to make amendments and changes to the SLA at any time of our cooperation.
3
When all the core terms of cooperation are documented, ScienceSoft welcomes knowledge transfer to its team. We set up our processes and integrate them with those of other vendors you work with. Finally, we assume all the responsibility for the performance of your Magento solution.
<![endif]--> <![endif]--> <![endif]-->