Editor's note: We share the knowledge gained from our ecommerce consulting practice and help you acknowledge the benefits and prepare for the risks of entering the B2C ecommerce market. And if you are about to build your own B2C success story, our comprehensive guide detailing all the aspects of launching an online store might be helpful too.
B2C, or business-to-consumer, ecommerce is a business model where a business sells products or services to individual customers online. B2C creates a perfect win-win business situation: it makes shopping more convenient – and safer in the current troubled times of pandemic – for consumers and gives businesses an opportunity to launch fast and start returning the investment early. If you are ready to set out on your ecommerce journey, there are some benefits and challenges you must know.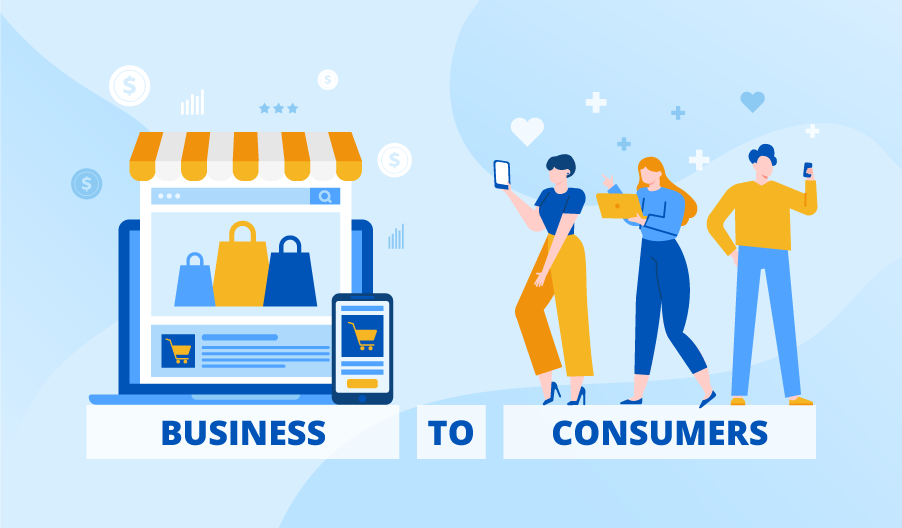 B2C ecommerce challenges
One of the main marketing goals in ecommerce, particularly at the launch, is driving website traffic. As potential customers won't just drop into your store on the street, your customer acquisition strategy is really important. SEO takes time to start generating organic traffic, so you can engage advertising too.
One more challenge is information security. Running an online store, you must ensure compliance to security standards to safeguard customers' personal and payment information. You can't afford to be negligent of security as hacking incidents entail legal battles, reimbursement, customers' distrust, and even a reputation collapse.
B2C ecommerce benefits
B2C ecommerce welcomes a number of new players every day. I've outlined three major benefits driving the B2C ecommerce market growth.
No costs related to physical presence. Rent and utility bills go hand in hand with brick-and-mortar business, but you don't have to pay them if you own an online one. What is more, you get rid of the inventory costs too if you go for a drop shipping model and have items shipped to consumers directly from manufacturers.
24/7 availability from everywhere. Ecommerce presents great business opportunities as an online store can be easily available to consumers at any place in the world and at any moment. This fact broadens dramatically the geography and target audience of your business, and you can ambitiously target to sell worldwide.
Personalized customer approach. Mature B2C ecommerce businesses typically invest in an advanced data analytics solution to process and put to use the wealth of customer information including demographic characteristics (age, gender, family status, etc.) and shopping behavior (shopping frequency, an average shopping cart volume, shopping choices, etc.). Drawn insights allow knowing customers better while automated personalization tools deliver tailored product recommendations and content, and drive purchase intent.
Website design and marketing – two pillars of B2C ecommerce success
Customers won't stay for long if they land on a visually unpleasant website – there have been numerous researches confirming that the first impression is just as important in web design as it is in any interpersonal communication. A take-home message – your website should be appealing and easy to navigate.
Proper ecommerce marketing choices are another must for ecommerce companies. It's easy to get lost in a wealth of ecommerce marketing best practices. However, when used appropriately, they become a powerful tool helping you earn more new and loyal customers.
Back up your B2C ecommerce business with proper technology
There are numerous ecommerce platforms on the market, each boasting its own advantages and limitations. Though all of them enable the most important ecommerce operations, different platforms provide different flexibility in customizations.
The ecommerce team of ScienceSoft will be happy to help you choose an ecommerce platform best-suited for your business objectives and budget expectations, and customize it to fully meet your specific needs. Feel free to leave us a service request.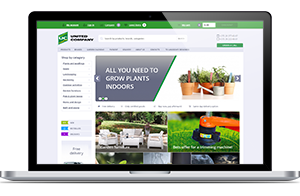 Are you planning to expand your business online? We will translate your ideas into intelligent and powerful ecommerce solutions.