Self-Service Portal
Must-Have Features, Integrations, ROI Factors
250+ web portals in our portfolio, ScienceSoft knows what self-service functions to implement for the convenience of your users.
Self-Service Portal: Summary, Benefits, Trends
A self-service portal is a digital space where users can find the information about the product or service and get their issues resolved. Self-service is not intended to replace customer service agents but rather to reduce the workload on a support team and enable certain functions online (like payment, appointment scheduling, filing claims). With a self-service portal, the user experience is elevated due to:
24/7 access to information.
Self-help guides on problem-solving.
Experience sharing in community spaces like forums.
Online customer service via quick chats or emails.
Self-service portals commonly refer to customer-facing portals, but there are other use cases, like portals for employees, patients, and vendors.
Already a couple of years ago, almost 90% of US survey respondents admitted that they expect to use a self-service portal when dealing with a company. As a digital landscape matures, the figure can only grow, and soon an absolute majority of consumers may feel distressed whenever they can't get that assistance without turning to an agent.
Launching a self-service portal is no challenge if you clearly understand its goals and ways to achieve them. Our guide is here to help, and we start with the functionality to build.
Self-Service Functions Your Portal May Support
Before deciding on portal features, we at ScienceSoft always analyze what actions users may choose to perform online. As a rule, they belong to one of the three groups.
Wrap Rich Functionality in a Good UI
How to Use Self-Service Capabilities with Different Audiences
ScienceSoft works with several types of self-service portals and now highlights the key focus of each.
Key Service Portal Integrations
ScienceSoft recommends integrating service portals with relevant corporate systems to speed up processes, maximize process visibility and data consistency. Essential integrations include:
Service portal + CRM – to get a 360-degree view of customer interactions with the business due to uploading the full history of requests and orders made via a portal to CRM, to personalize communication in the portal using customer info from CRM.
Service portal + ERP – to keep stock, services, order and request statuses in the portal accurate, to send customer requests, orders and other input to ERP for verification and fulfillment.
Service portal + a ticketing system – to automatically pull issues from the service portal to the support ticketing system.
Service portal + analytics and BI software – to analyze user interactions with the portal and improve customer/employee experience.
Service portal + communication tools (online chat, social media, email) – to allow for a prompt and convenient switch to assisted help.
How to Encourage Users to Actually Adopt Self-Service
At ScienceSoft, we pay special attention to the following aspects to deliver modern service portals that people love and actively use.
At ScienceSoft, we plan the self-service portal UI, information architecture, and interactions design to reduce the time needed for users to resolve their issues and accomplish tasks at max.
Quick switch to assisted support
Out portals include a smooth transition from self-service to a service agent, HR specialist, government rep any time it is needed.
Thorough availability planning and monitoring
At ScienceSoft, we minimize the risks of downtimes and crashes via a thought-out architecture, application performance management and infrastructure management.
Regular content review and updating
The self-service portal should provide only relevant recommendations and documentation to stay useful and support user satisfaction.
Service Portal Implementation: Relevant Success Stories by ScienceSoft
| | |
| --- | --- |
| | Saved time of a customer service team, HR specialists, etc., due to the elimination of simple repeated requests. |
| | Reduced support cost per contact: on average, the cost of self-service interaction is about $1, compared to $33 for solving a problem over the phone and $20 for handling an issue via email. |
| | Improved customer/employee satisfaction due to easy access to the information and personalized recommendations, improved knowledge of the product and services provided. |
| | Support of a company's expert image and visibility (for customer self-service portals) – an expert knowledge base of a self-service portal makes a business a credible source of information and authority in its field or industry, thus helping to attract more leads. |
ScienceSoft Recommends: Top Platforms for Service Portal Development
Dynamics 365 Customer Service + Power Apps Portals
Best for: small and midsize businesses
Description
The highest score in the CRM Watchlist 2020.
On-premises and cloud implementation options.
Customizable templates for user satisfaction surveys.
Fully integrated IoT diagnostics, IoT device updates and case management.
AI- and ML-based tools for automated service/support ticket opening.
Pricing
$95 per user/month (portal capabilities are available in the Enterprise plan only).
ServiceNow Customer Service Management
Best for: midsize and large enterprises
Description
Agile search in the Known Error Database and the Configuration Management Database and automated tools like BSM Visualization to help the IT staff identify similar incidents.
Similar incidents consolidation to one problem to solve the root cause of the problem instead of handling each ticket separately.
Proactive Customer Service Operations and Communities.
Available both in the cloud and on-premises (in special cases).
Salesforce Experience Cloud
Best for: midsize businesses
Description
Released in September, 2020.
AI-based personalization of service content displayed to users.
Trending portal tools, including a live chat, blog, real-time monitoring of user content mentioning the company in social media (Twitter, Instagram, YouTube, Facebook).
Cloud implementation only.
Pricing
For customer interactions:
Customer Community: $2 per login/month or $5 per member/month (billed annually).
Customer Community Plus: $6 per login/month or $15 per member/month (billed annually).
For B2B interactions (partners, brokers, etc.):
Partner Relationship Management: $10 per login/month or $25 per member/month (billed annually).
For all types of interactions:
For External Apps: $15 per login/month or $35 per member/month (billed annually).
Note: login is an infrequent user, member is a frequent user.
Custom Service Portal
The majority of out-of-the-box service portal solutions either don't allow adding or deleting features to fit the solution to business needs or such modifications will be too costly, which becomes the main driver for custom service portal development. Also, ScienceSoft recommends custom service portal development as an economically feasible option in case of multiple integrations with custom business systems, especially legacy ones.
Service Portal Consulting and Development by ScienceSoft
Having 18 years of experience in web portal delivery, ScienceSoft advises on and delivers highly functional and reliable platform-based and custom service portal software.
Service portal consulting
Our consultants:
Retrieve business and user requirements regarding service interactions.
Develop a business case, including ROI estimation.
Define portal functionality, tech stack, architecture (for custom solutions).
Deliver UX and UI mock-ups (for custom self-service portals).
Choose the right platform and decide on necessary customizations (for platform-based self-service portals).
Provide a project management and implementation scenario, project cost & time estimates.
Request consulting
Full-cycle service portal development
Our team offers:
Detailed service portal planning and design.
Custom or platform-based service portal development.
Integration with third-party systems (ERP, CRM, analytics and BI solutions, ticketing tools, etc.).
Admin training.
After-launch support.
Continuous portal management and evolution (on demand).
Request development
The Expertise Our Customers Value the Most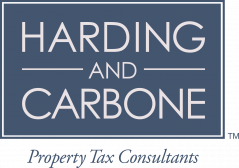 Shorouq Basnawi
Commercial Applications Sr. Analyst
SAL Saudi Logistics Services
We commissioned ScienceSoft to build a Dynamics 365 customer portal to help our sales team streamline communication with B2B customers. The B2B customer portal meets our business needs of enhanced pricing invoicing and contracting and overall client communication. We are fully satisfied with the solution and the assistance of ScienceSoft's team.
Denise Yarian
People and Culture Manager
Autosoft DMS
We cooperated with ScienceSoft on our company intranet project. Their work will help us achieve a higher level of communication with our diverse workforce by creating a repository of tools, information, communication and event management tools. We have already seen an increase in event participation and use of the tools built into the site which allow the employees to have a greater part in self-managing their needs.
Amber Amescua
Director of Operations
Harding and Carbone
Harding and Carbone has been very pleased with selecting ScienceSoft as a web app development company for developing a web portal for our customers. Their professionalism, expertise, guidance, organization, and timing has been wonderful. They were also very patient with explaining their process and the next steps if we ran into any issues that we did not understand.
View all customer reviews
About ScienceSoft

ScienceSoft is an international IT consultancy and software development company based in Texas. Since 2005, the company delivers full-fledged self-service portals and complementing Android and iOS apps for businesses in 30+ industries. ScienceSoft's offers full-cycle web portal development that includes professional business analysis, UX and UI design, and support services. As the holder of ISO 9001 and ISO 27001 certifications, the company relies on mature quality management and guarantees the cooperation doesn't pose any risks to the customers' data security.

<![endif]-->