Editor's note: With fashion brands, big and small, acquiring an online presence, the competition to win customers is getting more intense. Uploading a catalog and enabling online transactions is no longer enough – your website needs to provide sublime customer experience to engage and convert. Relying on our vast ecommerce business consulting experience, we are talking today about how to achieve this excellence in the fashion domain.
The market forecasts regarding fashion e-retail are more than positive: fashion is one of the largest B2C market segments estimated at $525.1 billion in 2019 and predicted to grow further at 9.4% per year. Such a pace will attract about $953.1 billion by the end of 2024. While consumer demand is sustainably high, all market entrants face a challenge of standing out in the competition and winning lasting trust and interest of customers.
What customers value in fashion ecommerce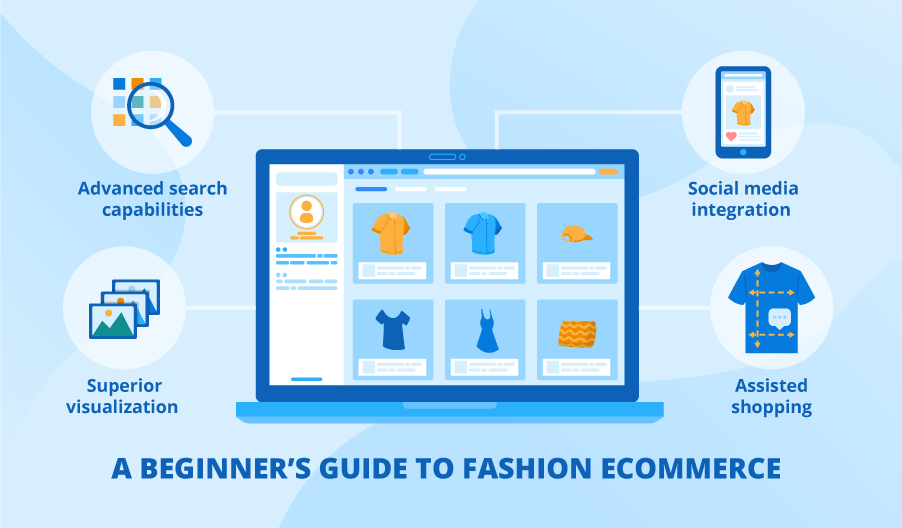 My speculations on the topic of clothing website design and a successful apparel e-business invariably start at the analysis of customer expectations and fears. Upon a closer look, I conclude that a single aspect affects strongly a customer's shopping behavior in a fashion e-store:
When online, customers can't assess the quality and try on the clothes, which complicates the choice and leads to much hesitation over risky spending.
That's the fear you need to deal with when designing a clothing ecommerce site. Here is the list of our tricks to help customers with the product choice and reduce their doubts.
Superior visualization
Buying clothes online should be meaningful and enjoyable, just like the experience a customer gets in a brick-and-mortar store. Besides meeting standard quality requirements for visuals, you should create the best possible presentation of apparel items for customers to feel confident about their choice.
On the product images and video, show models wearing the clothes to give customers a sense of how different fashions and styles look on real people.
If you create apparel for different body types, state this in the product description and add to filters.
Use 360-degree rotatable product images.
Stress some interesting details on feature callout images.
Advanced search capabilities
Online shopping may be a kind of entertainment. Most frequently, however, consumers browse through online catalogs purposefully, and their enthusiasm grows if they get search results matching their needs. This is where faceted navigation and search come handy. To tailor a large apparel catalog to their interests, customers may:
Apply various filters and labels.
Use a search bar that will autocorrect and autocomplete a search query.
Turn to an image search to find a similar item.
As one of the search scenarios, a customer enters a favorite brand name in a search bar and sees its whole collection in search results. The customer can further apply necessary filters – an apparel type, a price range, a color or a size – to narrow down the search. The less friction customers face during their digital journey, the more likely they buy.
Social media integration
Essentially, social media is where you build the personality of your brand and a community of interested customers. Adding social buttons to your ecommerce pages, you encourage prospects to move to social channels and get to know your brand and team before purchasing. Also, you can integrate user-generated content (customer reviews and comments) from your social channels to the website – it will serve as an excellent trust builder for new shoppers.
Assisted shopping
Sizing varies across different brands and manufacturers. No wonder that even knowing their personal measurements, customers often feel doubtful what size to choose. An online sizing guide and automated size recommendations increase conversions and prevent the unnecessary hassle of returns.
There is also an increasing trend for providing virtual styling assistance giving fashion advice and helping to choose a personalized wardrobe online.
5 online clothing stores and their success tips
Acquiring your own experience in understanding customers and making your website attractive for them is priceless. Still, learning from those who have already rooted in the market can save you from costly missteps and give some extra inspiration.
The strategy of this online fashion business is based on creating and selling individual pieces of clothing rather than collections. The company focuses much on a strong social media presence and integrates the website with Instagram.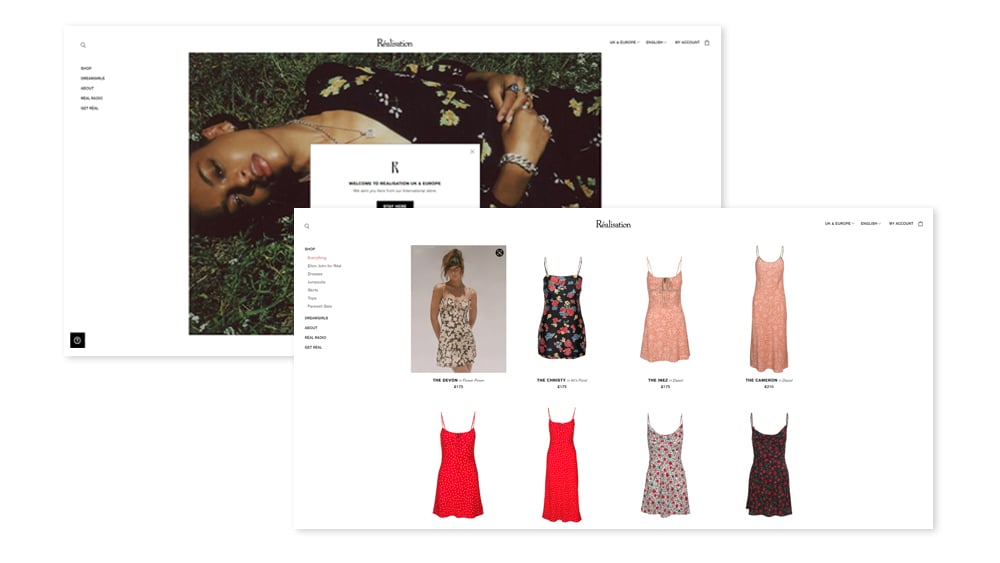 The company prides itself for providing affordable women's clothing and supports this brand image by offering customers to pay in instalments. Among the website's distinct features is a fashion blog that is a hit among their loyal followers.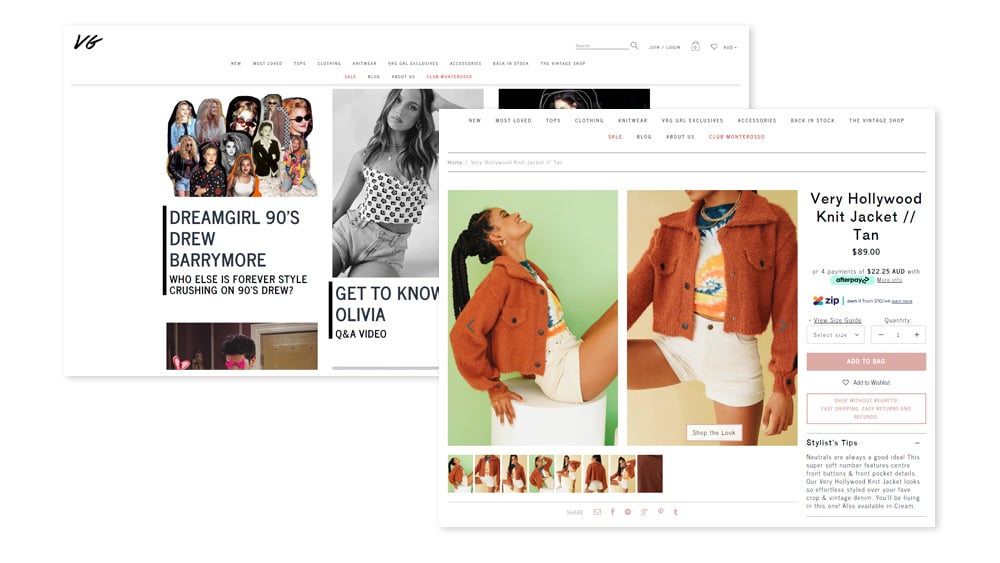 The company sells fashionable apparel including lingerie, nightwear, and accessories for women. They maintain an elegant user experience throughout the website with product recommendations, faceted navigation and live chat support.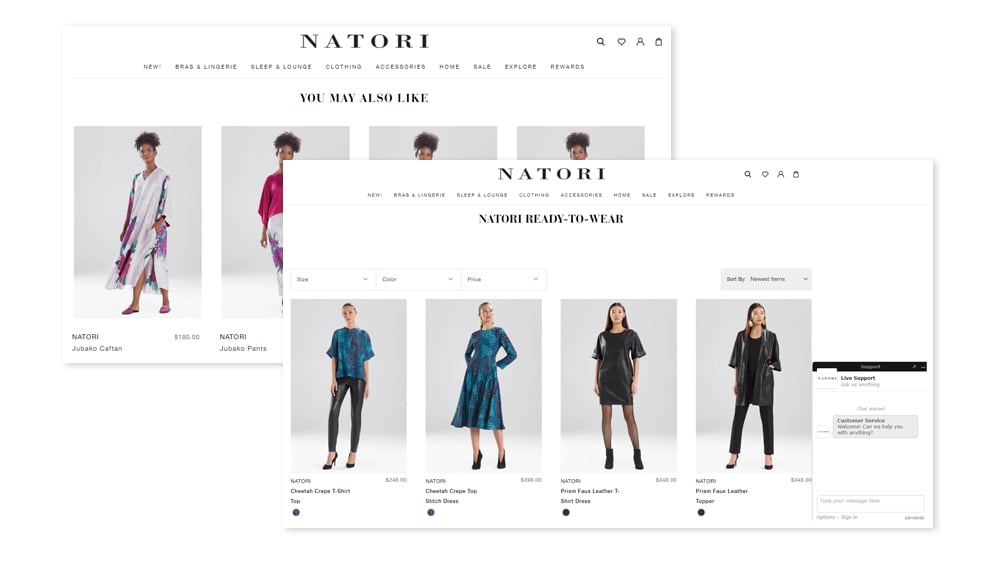 The online store boasts a wide selection of sports and active lifestyle apparel, footwear and accessories. Along with providing advanced search capabilities, the retailer encourages feedback from customers, which aids others in purchasing decisions.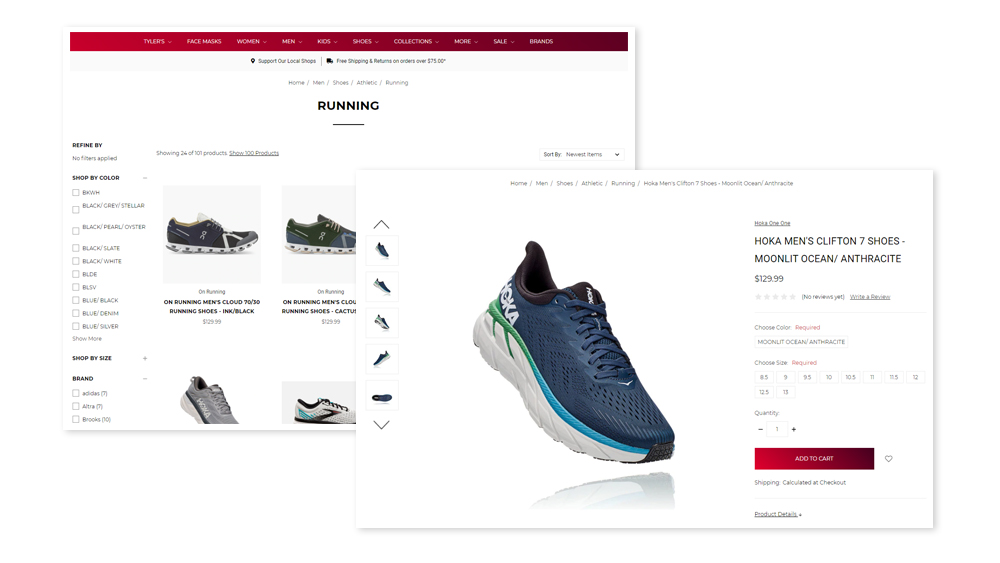 This Australian fashion brand has its own style that they describe as "classic European cuts and the modern bohemian". A product page is thought out to detail and offers to customers styling recommendations and items to complete the look. What I personally like greatly about the positioning of this brand is their social and environmental responsibility – the company ensures ethical conditions for workers and heads on the lowest environmental harm from production.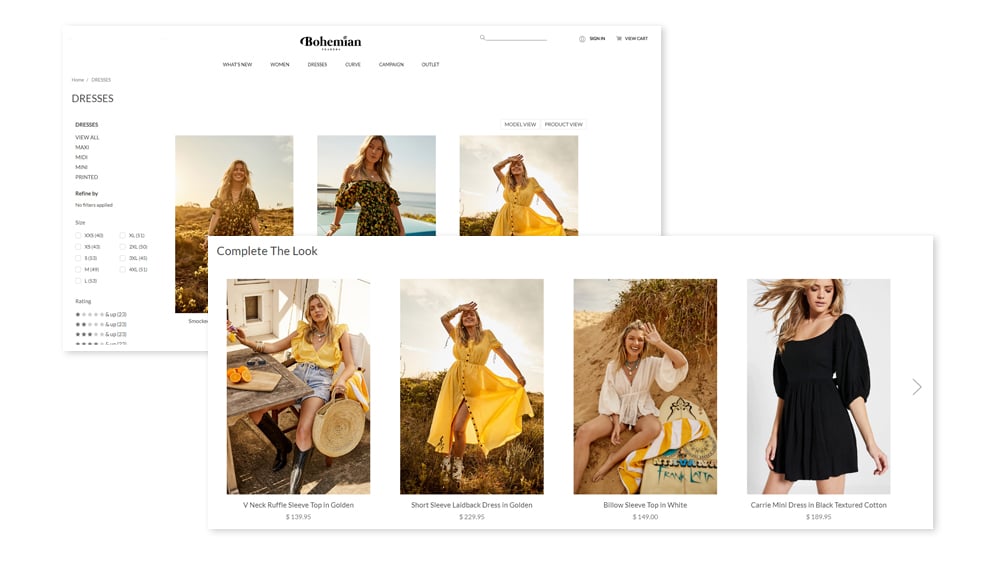 Act Now!
Falling short on essential ecommerce functionality or, on the contrary, cluttering your fashion online store with useless features are sure-fire ways to have your customers bounce off and flee to competitors. If you are looking for a partner to kick-start your fashion ecommerce journey or revamp your current ecommerce strategy to achieve a higher conversion rate, you are welcome to contact our ecommerce team.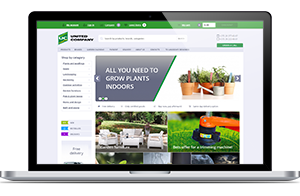 Are you planning to expand your business online? We will translate your ideas into intelligent and powerful ecommerce solutions.