Editor's note: The competition in the jewelry market is as tough as elsewhere across ecommerce product lines. What can you do to keep up? Make proper use of the experience we share and check ScienceSoft's ecommerce consulting services if you are looking for expert involvement.
In 2020, the retail market witnessed an explosive growth of the ecommerce sector. Every day the number of people shopping online grows, so consumer-oriented businesses go online to respond to this shift in consumer behavior. Though jewelry businesses remain predominantly offline, they can't neglect overall retail trends and increasingly build an online presence either as an advertising or a full-fledged sales channel. We can help with some tips to start your jewelry ecommerce business competently.
What makes for a high-converting jewelry web store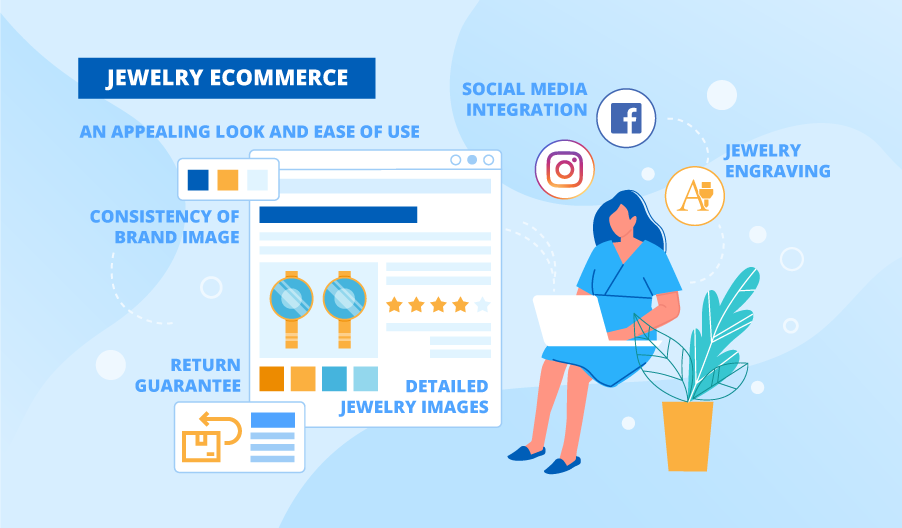 An appealing look and ease of use. In general, the website aesthetics and usability are primary factors in forming the first impression and credibility of any ecommerce website, jewelry is no exception. Clean colors, minimalist layout and intuitive navigation are the fundamental design expectations of modern shoppers.
Jewelry engraving. Selling unique jewelry pieces can help your brand to stand out from the competition. To enable jewelry personalization, you will need to apply some customization to standard product pages and add a personalization possibility as one more product attribute.
Detailed jewelry images. With jewelry, beauty is in details. And since your online customers can't view them in person, emphasize details when taking product photos and add a zoom-in possibility on a product page.
Social media integration. The popularity of social media in business marketing continues to grow. By keeping your business social media accounts live and updated regularly, you attract and engage with new audiences. Having integrated social media on the website, you can show customer stories or influencers you work with to build trust for newcomers and increase sales.
Consistency of brand image. If you've already built a recognizable brand for your offline jewelry business, a brand book will allow keeping the website design consistent with the whole image.
Return guarantee. People are more likely to buy a jewelry piece from you if they know they can get their money back in case of any order issues with delivery or item quality.
Jewelry brands with a prominent ecommerce presence
BVLGARI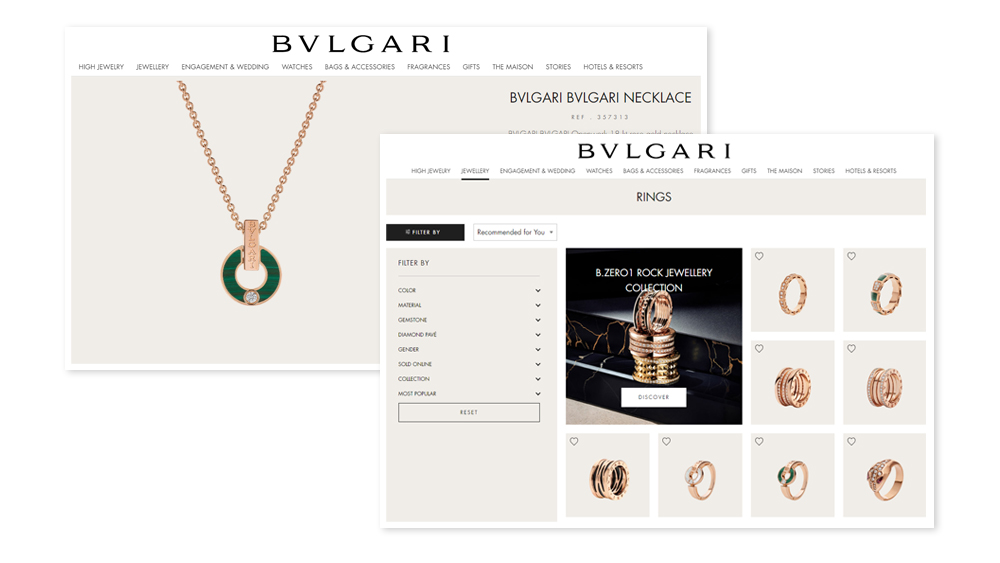 One of the most recognizable accessory brands in the world. Given the wide assortment, the catalog allows narrowing the search with a range of filters such as by color, material, collection, gemstone, and more. When online, shoppers see detailed descriptions of every jewelry piece and may contact the seller or book an appointment at the nearest store location to try them on and buy. So, the main goal of the company's online presence is an increase in customer engagement and offline sales.
TOUS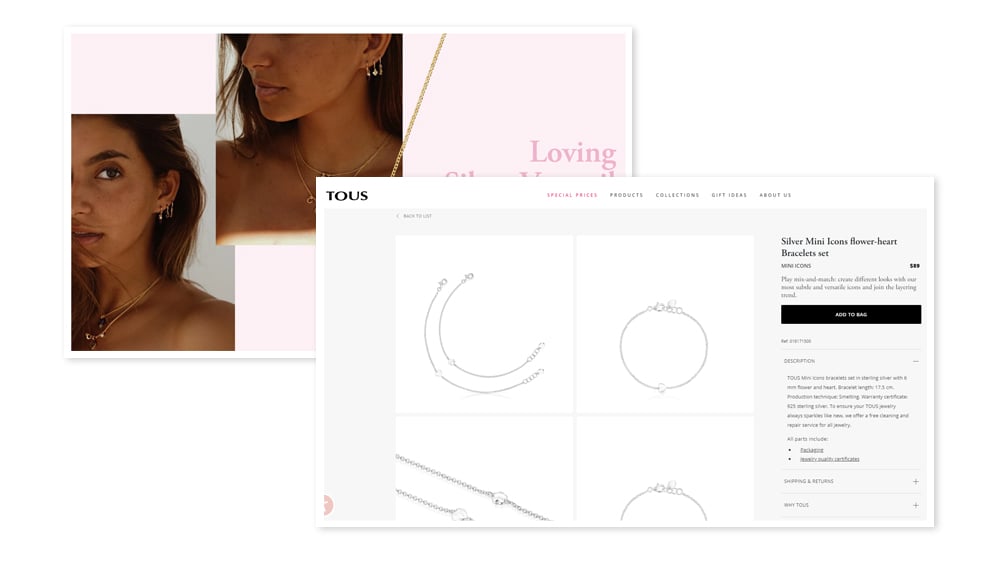 The company entered the jewelry market more than a hundred years ago and has much evolved since then. Design diversity and attention to small details helped Tous achieve recognition. On their website, the company uses upsells smartly and offers a complete-your-look set to each jewelry piece.
MIKIMOTO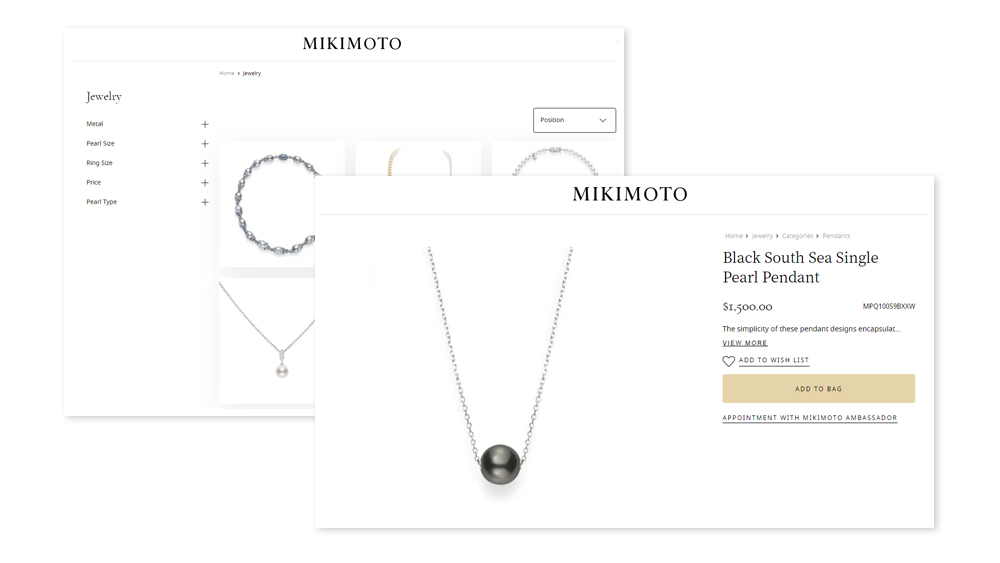 https://www.mikimotoamerica.com/
The Mikimoto name refers to a pioneer of the cultured pearl industry. High quality standards and modern design have made the brand famous worldwide. The company meets the best traditions of ecommerce web design with a minimalistic layout for a streamlined user experience. They also offer to schedule a virtual appointment with their ambassador to assist in the shopping process.
ENERGY MUSE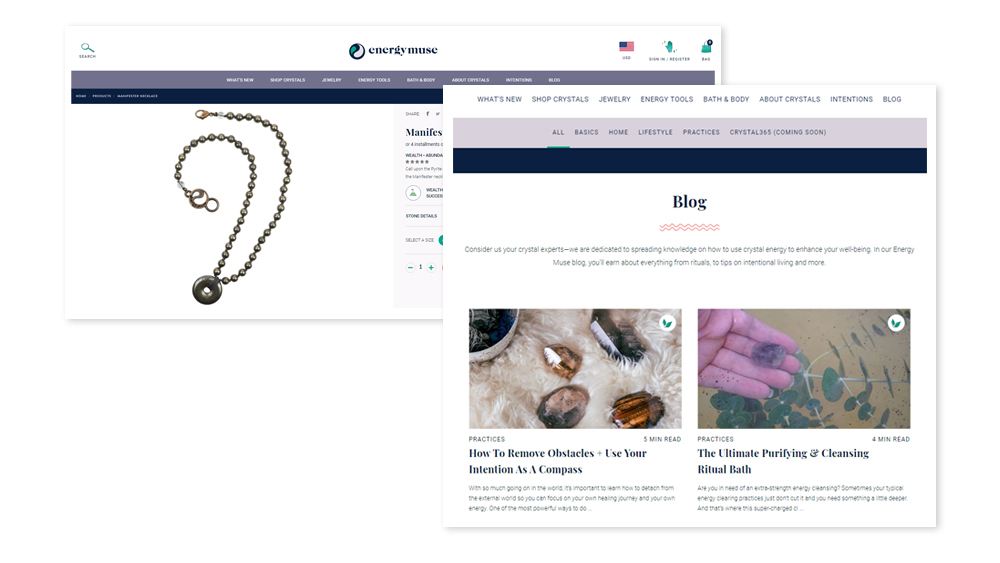 Energy Muse is a notable brand in the crystal industry. With the goal to reveal the healing power of crystals and gemstones, the company runs an informative blog and organizes their stones by the purpose they serve. This helps in navigation a lot as customers don't need expert assistance and may go directly to the sphere of their current interest, be it health, love, or protection.
Are you ready to start your jewelry journey online?
A good website to sell jewelry should not only be visually appealing to customers, it also needs to be built with conversions in mind. If you require help with meeting these two objectives, you are welcome to engage ScienceSoft's team to set up a web store for your jewelry business.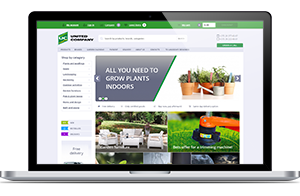 Are you planning to expand your business online? We will translate your ideas into intelligent and powerful ecommerce solutions.