<![endif]-->
<![endif]-->
Magento Implementation Services
Magento offers robust out-of-the-box functionality that allows retail businesses to build rich ecommerce experiences. ScienceSoft implements Magento solutions that bring high return on investments and significantly raise engagement of your client base. What's more, we expand Magento implementation to the development of comprehensive ecommerce ecosystems that cover end-to-end customer journeys.
32 years in IT, 18 years in ecommerce, 10 years in Magento.
Adobe Solution Partner.

Certified Magento developers and solution specialists on board.
Focus on long-term cooperation.
Fast project launch and speedy delivery.
Why Magento
Rich out-of-the-box functionality with robust configuration options.
Unlimited room for customization and integrations.
PWA compatibility.
Fit for both B2C and B2B commerce.
Providing for multi-store management and business growth.
Our Magento Implementation Services
ScienceSoft welcomes cooperation with mature retail businesses and ecommerce startups alike. We're experienced in the development of ecommerce solutions (B2C and B2B stores, marketplaces, and multi-stores) from scratch just as much as in migration of existing web stores housed on different platforms to Magento.
1
Depending on whether your retail business already has online presence or not, we either perform a comprehensive audit of an existing ecommerce solution or convey thorough research of your potential consumer segment. During these processes, our BAs determine business objectives, define possible challenges, and outline an elaborate implementation strategy. At this stage, we also design your internal business workflows and define a technology stack.
2
From our experience, we know that in-depth research of a target user base contributes to a conversion-driven UI and UX development. With a solid understanding of your customers' needs and expectations in mind, we create detailed user journeys, taking into account all touchpoints with your ecommerce ecosystem. Moreover, we work together with your employees to create an intuitive design of back-office systems that would facilitate the initial adoption or smoothen the transition from another ecommerce platform.
3
Development, QA and testing
Apart from configuring Magento, we offer to give your business a personalized touch with commercial and custom-made functional modules. Our QA and testing processes go in line with implementation and deployment, which helps us deliver a secure solution faster and in high quality.
4
By integrating Magento with multiple systems, including PIMs, CMSs, and POSs, ScienceSoft gradually builds a large-scale ecommerce ecosystem of your retail business and gives you control over the full customer journey.
5
We provide user training that helps your web store team to quickly get used to handling Magento.
6
Our Success Stories
Regardless of the type of products you sell – physical items, digital items or services – we know how to deliver an ecommerce solution that will drive your sales.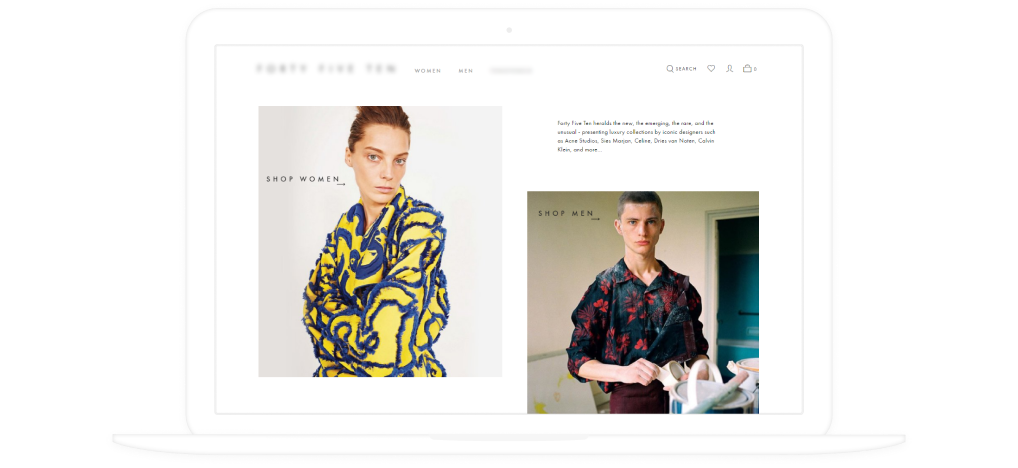 Omnichannel Solution for a Large Fashion Retailer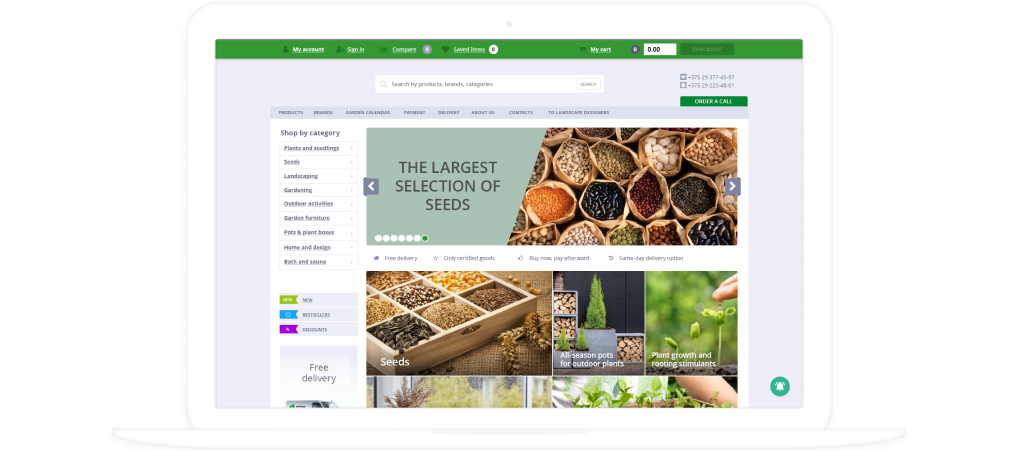 E-Shop for a Retail chain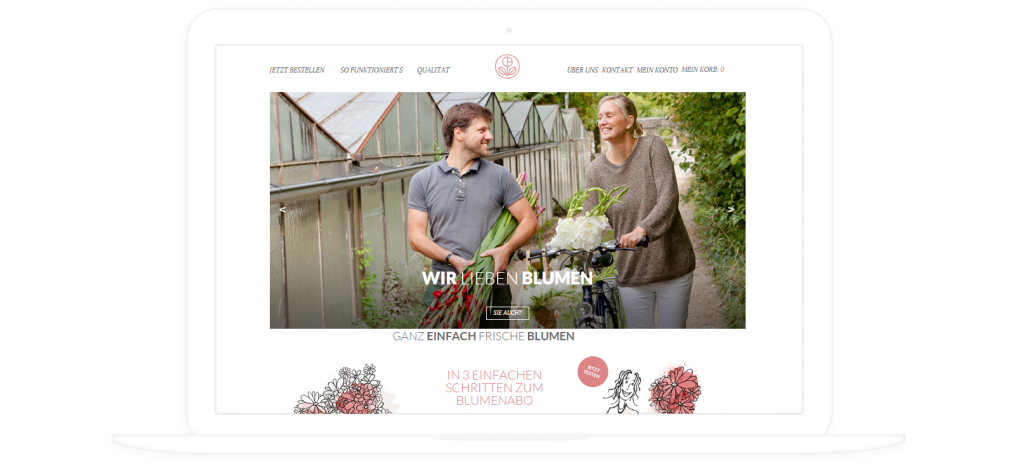 E-Shop for a Floral Business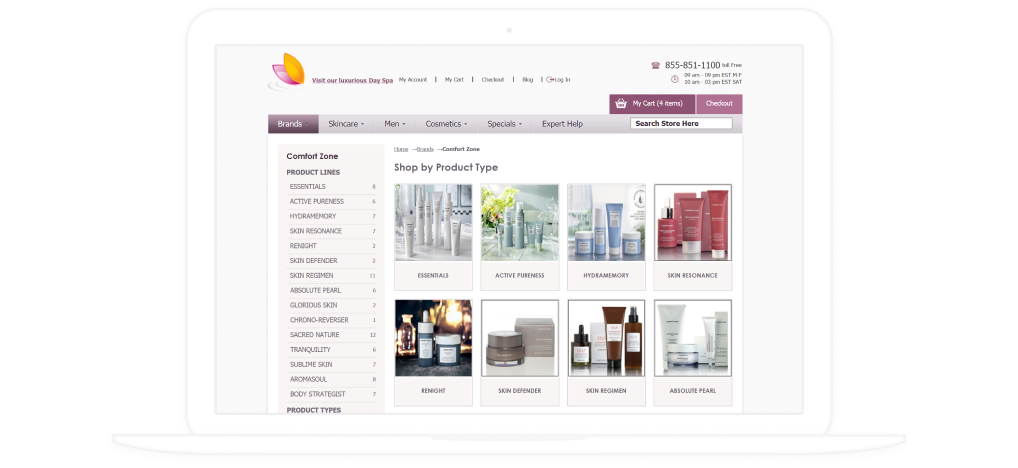 E-Shop for a Beauty Store with Expert Skincare Consulting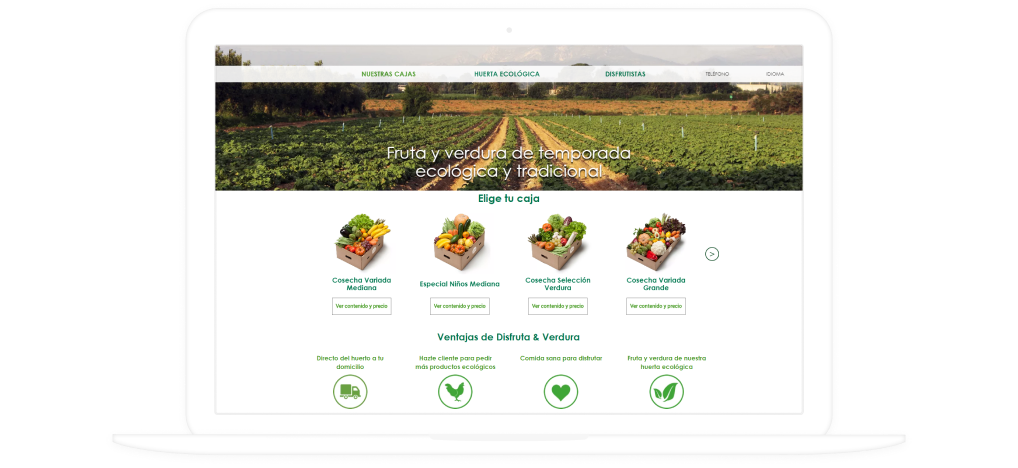 E-Shop for Organic Fruit and Vegetable Delivery Service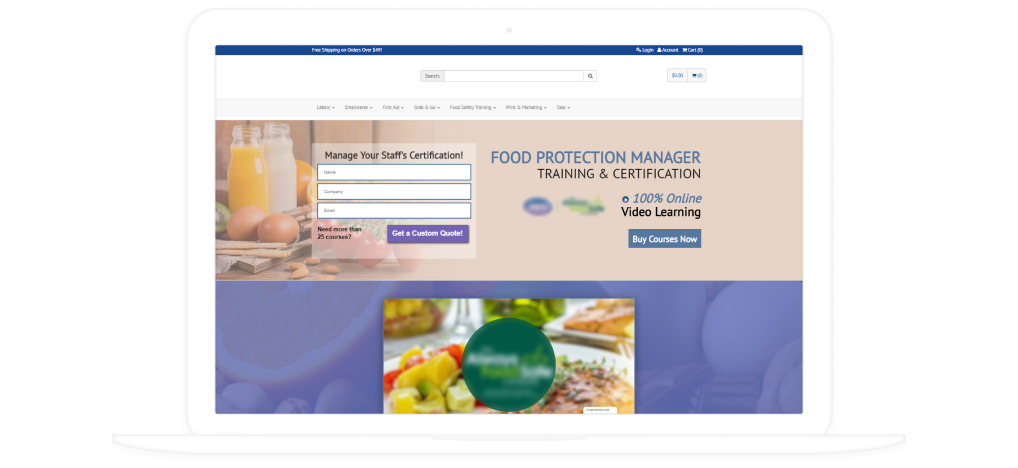 Evolution and Ongoing Support for a Magento Multi-Store 
Our Magento Implementation Service Variation
By development model

Depending on your business needs, budget, and desirable time-to-market, we offer different implementation models:

We develop and deploy a Magento solution with just enough features to satisfy early customers and then draw on customers' feedback to evolve the solution further. This approach makes for quick time-to-market release and early concept validation, thus minimizing initial investments and risks.

Agile Magento development

ScienceSoft plans out complete Magento implementation and sets specific goals that our team accomplishes in short iterations. The result of these development services is a full-fledged Magento solution that is aligned with your requirements, gained from the business analysis stage.

By solution type

Apart from common Magento-based ecommerce experiences, we offer the following solution-type alternatives:

We create personalized ecommerce experiences with decoupled front end and back end. Headless Magento presents limitless possibilities in UI and UX design, so you can build a creative store that will stand out. Moreover, it will allow faster deployment, speedy content delivery, and is highly secure.

We configure Magento stores to give them the characteristics of progressive web apps. PWAs are extremely mobile-friendly as they enable push notifications and installation to the home screen. PWA-powered Magento also supports offline mode and caching, which significantly speeds up performance.
<![endif]--> <![endif]--> <![endif]-->