Editor's note: Selling beauty products in times of the pandemic is not easy. We want to help with some tips and offer our ecommerce consulting services if you need assistance to secure the viability of your business.
Despite the challenges, the cosmetics industry stayed strong in 2020. Sales in its most profitable segment – eye cosmetics – generated some $1.96 billion in the US. Though beauty brands are abundant, you can enter the competition and carve out a place in the sun if your product offering finds a target market.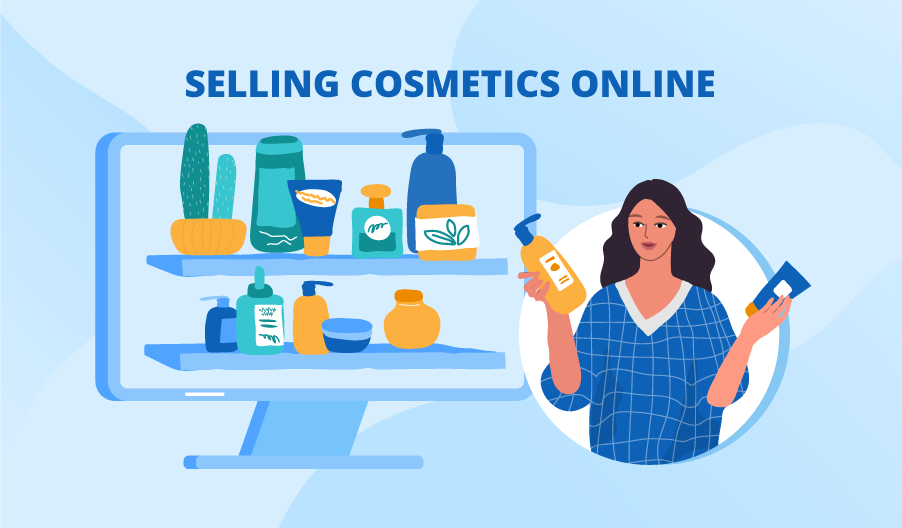 Beauty trends
During the pandemic times, consumers opt for beauty care products and eye makeup. According to the Amazon's Best Sellers list updated every hour, the most popular items bought are mascara, concealer, eyebrow pencil, eyeliner pencil, and foundation.
The impact of COVID-19 on the lipstick industry is significant, though unfortunately negative. The demand has decreased due to face-mask requirements, and sales dropped by 7.8% in 2020. So, just a tip for those who want to sell lip products – right now, you'd better shift your focus to lip balms.
Top-selling ecommerce channels for cosmetics
The challenge of selling cosmetics online is to find the audience and make your brand trustworthy enough for people to buy your products without being able to try them. Below are the most popular options to sell beauty products online.
An online store. Setting up a webstore allows your business to build a brand image and strong communication with customers. Being in full control over all business processes, you can launch personalization on your website, get unique branded design, provide customers with tailored support, and plan digital experience to win picky crowd.
Social media. Instagram has a strong influencer community. One of the business opportunities you have is to engage micro and macro influencers who will review beauty products and advertise them to their audience. Make sure to choose those who share values with your brand. Let's say, if you sell organic cosmetics, choose influencers who promote the same beauty approach.
Marketplaces. The most popular marketplaces like eBay and Amazon offer millions of shoppers a wide range of product categories, and makeup is no exception. Joining a marketplace community can be an excellent opportunity to reach a vast audience at the business start.
Multichannel sales. Use several sales and marketing channels in order to let customers find you easier. Showcase your products on your own website and connect it to your presence in social media and on marketplaces to grow your business faster.
Start selling cosmetics online: an action plan
If you want to sell makeup online, first find a niche. Make your research and find your future target audience. Focus on the trends that exist now in the beauty industry.
Next step is setting up your e-store, and this requires professional help. Make sure to compare ecommerce platforms against your business requirements and engage skilled ecommerce developers to design and build a website.
When the shop is live, you can start advertising your brand and taking care of customer acquisition and retention.
Start in the beauty industry with confidence
A beauty segment in ecommerce is well-established, and there's no sign the demand will weaken drastically in the future. We hope this article inspired you to start your own success story, and if you are looking for a team to set up a converting and appealing website, don't hesitate to contact ScienceSoft.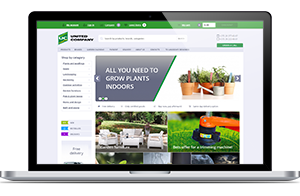 Are you planning to expand your business online? We will translate your ideas into intelligent and powerful ecommerce solutions.