Adobe Commerce (Magento) PWA Development
Adobe Commerce (Magento) PWA development is a possibility to deliver an app-like experience to web applications. Following the growth of m-commerce over the recent years, ScienceSoft brings more comfort to the mobile shopping experience with PWA solutions.
What Your Business Wins with a PWA
Are you going for an effective mobile presence of your business? Don't rush into mobile app development. A relatively new and perspective player on the mobile arena, a PWA promises to deliver an app-like experience to web applications. Let's see what benefits it takes from both worlds.
Real-time updates. Progressive apps won't require extra effort from your clients for updating. Your website's front end will be updated automatically across devices upon each release. This makes the delivery of new features out to your audience instant.
No downloads. Your clients may be reluctant to install yet another app on their mobile device to use it once in a while. With a PWA requiring no downloading, you won't compete with messengers and social media apps for the home screen space of your clients.
SEO-friendly. A PWA wins from the same SEO-wise approach as your standard Adobe Commerce application. For a well-balanced SEO strategy, a development team shoulders technical SEO aspects (like checking an XML sitemap status or optimizing website performance) and your marketers work with keywords, content and link building.

Superior website performance. A PWA allows for instant loading. Cached on the first load, the content further loads immediately during subsequent visits, eliminating the dependence of browsing experience on the network state. Be it poor, your website still will respond quickly to a customer's actions.
Offline support. The only technicality we need to introduce to you is service workers. During network breaks, these 'guys' are responsible for remembering all actions of your clients on the website and synchronize the changes with the back end once the connection is on. Thus, your shoppers can interact with the web store in a stand-by mode when offline.
Customer engagement. A possibility to send push notifications makes for a new communication channel to keep clients informed on new arrivals and the latest deals, time-sensitive promotions and content updates.
Quick access from home screen. Shoppers can save a PWA on their home screen. By simply clicking on its icon, they open the app in a full-screen mode where a URL bar and browser navigation tools are hidden for a true app-like look and feel.
The Financial Times Includes ScienceSoft USA Corporation in the List of the Americas' Fastest-Growing Companies 2023
For the second year in a row, ScienceSoft USA Corporation ranks among 500 American companies with the highest revenue growth. This achievement is the result of our unfailing commitment to provide high-quality IT services and create best-value solutions that meet and even exceed our clients' expectations.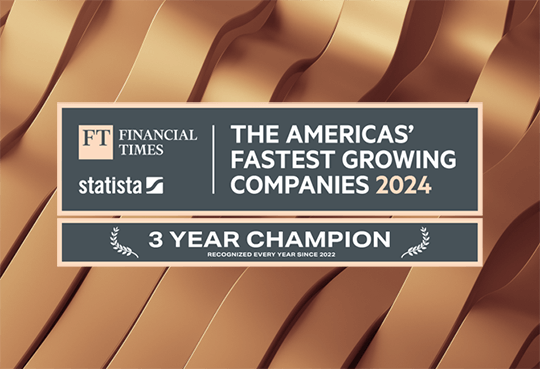 Who and Why Needs a PWA
You may look closer into the PWA technology if you find one of the following descriptions familiar.
You have noticed a larger percentage of mobile visitors or a growing bounce rate among mobile users. For you, a PWA is the best chance for longer and rewarding mobile sessions and, consequently, higher mobile conversions.
You sell low-priced day-to-day goods. Effective mobile presence is not an option but a must for your company. With no need for carefully weighed purchasing decisions and good chances of regular repeat orders, your target customers expect quick online shopping anytime and anywhere. For you, a PWA is a guarantee of a fast-loading website even on low-quality networks and offline.
The visual design of your website inspires you no more. Upgrading your Adobe Commerce application into a PWA, you have your website rebuilt and complemented with extra mobile-app features. For you, a PWA becomes a double win allowing for a fresh start with UI/UX redesign and mobile optimization.
5 Steps with ScienceSoft towards Your PWA Solution
From the moment you manifest your interest in Adobe Commerce PWA development to the moment we deliver a sustainable progressive application tailored to your business, our cooperation moves through a number of steps.
Initial consulting. Use this opportunity to reach competent consultants, ask questions and get clear on PWA ins and outs. During this talk, our team will outline how PWA fits into your business roadmap and what business demands it will cover.
Business analysis. Our business analysts start with your request and then build on that significantly by digging into your business specifics, interpreting rough ideas into functional specifications and outlining solution strategies.
Solution design. A blueprint of your future solution is created setting the direction to the development team. This step is all the more important if your future application is to be integrated into the corporate IT infrastructure. Researching and selecting third-party vendors may be required here. Once agreed, our solution architects map out information flows and plan integrations between participating systems.
PWA implementation and integration. Physical deployment of your PWA solution is exactly the part when all the ideas, plans, and designs come true. When developed and tested, your PWA is ready to be launched and welcome the first visitors.
PWA support and evolution. Focus on long-term cooperation is carved into our approach across all Adobe Commerce services. As a reliable and committed partner, our team will support your company along its way towards a larger business volume and a more sophisticated ecommerce solution.
Our Strengths Put Short and Precise
In ecommerce services since 2003.
In Adobe Commerce services since 2011.
Adobe Commerce certified developers in the team.
A full cycle of technology consulting, solution implementation and evolution for ecommerce companies.
Vast expertise in web and mobile app development.
Our Adobe Commerce (Magento) Projects

<![endif]--> <![endif]--> <![endif]-->