Ecommerce Multistore: Architecture, Costs, and an Optimal Platform Choice
An ecommerce consultancy since 2003, ScienceSoft drives digital commerce success of B2C and B2B retailers.
The Idea of a Multistore Explained
A multistore is used to launch several web stores or store views to provide international expansion, brand separation or multi-segment targeting. A multistore model allows purchasing a single license of ecommerce software, running one codebase, and managing all the business instances in the same admin panel.
Multistore Architecture
Planning multistore architecture, we at ScienceSoft clearly distinguish between multistore constituents – websites and store views.
The architecture of a multistore targeting two different price segments and delivering internationally
The top level of the hierarchy where you set product catalog, pricing, shopping cart, payment and delivery methods. A website contains at least one store. You may have a single customer base for several websites.
Share the catalog structure but change the way website content is displayed. The variables can be languages, currencies, and a design theme.
Key Features of a Multistore Presence
Having worked with multistore ecommerce solutions on ScienceSoft's projects, we must admit that their key specifics reside in the implementation process and back-office admin experience that is aimed to improve the cost-effectiveness and ease the management of several storefronts. As for the digital storefront, we commonly apply all the best practices of customer-centered experience design.
Multistore launch
Ecommerce software to support multiple storefronts.
Multisite hosting.
Multi-domain SSL certificate.
Design templates.
Multi-currency and multi-language support.
Retail and wholesale management.
Branding flexibility for websites and stores.
International payment gateways.
Custom shipping rules.
Support for different delivery scenarios: store-to-door or click-and-collect delivery, standard or express delivery.
Catalog, price and inventory management at the website level.
Role-based permissions for global, website- and store-specific admin users.
Global customer base.
A hreflang attribute or a sitemap for Google ranking of multiple localized versions of website pages.
Real-time tax and shipping calculation.
Multistore-wide and store-specific reports.
Rule-based product promotions.
E-coupons.
Customer segmentation.
Multi-lingual content marketing.
Upsell and cross-sell capabilities.
Email marketing.
1-2 seconds page load.
Faceted navigation.
Responsive mobile viewing.
Persistent shopping cart.
Registered and guest checkout.
User digital interactions
Personalized merchandising techniques.
Customizable product pages.
Assisted shopping with such tools as size guides, live chat, custom product builders, product recommendations, etc.
Interactive product imaging.
User-generated content: product ratings and reviews.
Recently viewed products.
Tips to Make the Best of a Multistore
PIM (Product Information Management) integration
Across multiple websites and store views, you achieve:
Centralized storage of original product data and its localized versions.
Unified data format.
Synchronization of product updates.
Fast publishing of new product information.
Integrated product data from participating parties (e.g., manufacturers, photographers, copywriters).
CMS (Content Management System) integration
Across multiple websites and store views, you achieve:
Centralized storage of original non-catalog content and its localized versions.
Higher customer engagement with content created for informational, educational, inspirational purposes.
Cohesive branding.
No technical skills or costly involvement of developers required for content creation.
3 Aspects of a Multistore Success
Here ScienceSoft gives three tips that have helped our own clients manage their multistores with more success.
Multi-lingual customer support with proper staffing and an efficient customer support tool. The following features can help your support team to be internationally skilled:

An internal knowledge base with accumulated and localized materials to facilitate onboarding of new agents, speed up case resolution.
A publicly-available multi-lingual knowledge base to provide proactive customer support.
Customizable queue rules to route customers' requests to agents based on the language.
| | |
| --- | --- |
| | Separate Google Analytics accounts for each store view as the national context affects digital user behavior. |
| | Design template modifications for country-specific stores to reflect cultural peculiarities and trends in design. |
Ecommerce Multistore Cost
One of the key factors determining the size of the multistore launch investments is website design. In the calculation of multistore setup, we build on the cost of a single webstore that will be:
Multiplied by the number of websites or store views designed differently in a multistore.
Increased by 10% for each new website or store view if planned design variations are minor.
The estimation is rough as the design demands of different businesses vary widely.
Designed from a pre-made template
A single-store website designed from a pre-made template.
A multistore with 2 websites or store views designed from 2 different pre-made templates.
A multistore with 2 websites or store views with a minor modification of a single pre-made template.
A single-store website with custom design.
A multistore with 2 websites or store views with unique custom design.
A multistore with 2 websites or store views with a minor modification of the custom design.
Adobe Commerce (previously Magento)
Best for: B2M
Description
Recognized as a Leader in Digital Commerce by Gartner and Forrester.
In-built multistore functionality.
The large market of ready-made design templates.
A variety of hosting options: can be bought as an AWS-hosted SaaS application, deployed on-premises or hosted on a private or any public cloud.
Present in B2C and B2B markets.
Pricing
Depends on gross merchandise volume (GMV) and starts at $1,999 a month (for GMV less than $5 million a year).
Salesforce Commerce Cloud
Best for: either B2C or B2B retail
Description
Ranked as a Leader by Forrester and a Challenger by Gartner.
Native multistore capabilities.
Embedded AI-driven personalization.
Strong omnichannel features (e.g., Endless Aisle for personalized offline experience).
B2C and B2B solutions run on different Salesforce platforms.
Pricing
The vendor provides exact prices by request.
Dynamics 365 Commerce
Best for: omnichannel retailers
Description
An omnichannel retail solution and an ecommerce module for a digital storefront setup.
Native integration with 10+ Dynamics applications for enterprise management automation.
Ingrained AI and machine learning.
A multitude of pre-built plugins at Microsoft AppSource.
Pricing
$180 per user/month for the omnichannel retail management platform.
From $5,000/month for the ecommerce add-on.
Create Your Multistore with ScienceSoft
Since 2003, ScienceSoft's ecommerce team delivers professional consulting and development services for varied e-retailers' demands.
The target market assessment and competitive advantage consulting.
A go-to-market strategy.
Target audience research and UX mapping.
Solution design and multistore architecture elaboration.
Investment calculation.
IT infrastructure setup.
Ecommerce application installation, configuration and customization.
Design of multiple websites or store views.
Multistore integration with third-party systems.
Testing and QA.
Launch and user training.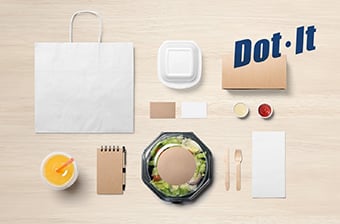 Managed Support for an Ecommerce Multistore
For 4+ years, ScienceSoft has been a reliable support team to Dot It Restaurant Fulfillment, a restaurant supplier for non-food categories. We helped grow a company's multistore from 40 to 80+ web stores tailored to restaurant brands of long-standing B2B clients.
About ScienceSoft

Founded in 1989, ScienceSoft is a reputed IT consultancy and software development company. Competent ecommerce service providers, we advise on the multistore setup if your business targets multiple geographies or manages multiple brands. Engage our ecommerce team for consulting assistance and multistore implementation alike.

<![endif]--> <![endif]--> <![endif]-->