IT Security Audit Services
Cybersecurity System Evaluation and Improvement
Since 2003 in cybersecurity, ScienceSoft offers professional IT security audits to help companies in 30+ industries improve the efficiency of their security controls.
IT security audit is the verification of a company's security policies, procedures, and technical controls against an applicable security framework, standard, or regulation. IT cyber security audit services are intended to show if the company has taken all the measures required to protect its IT environment from probable cyber threats.
Security Auditing Types
Internal IT security audits
The auditing process is carried out by the company's employees.
Value:
Profound knowledge of the company's internal processes and IT environment allows the internal auditors to gain deep insights in a relatively short time.
External IT security audits
A company has its security controls reviewed by an independent organization, either a security audit service provider or a certified authority.
Value:
An unbiased evaluation of security controls by experienced professionals helps reveal critical security gaps, including the less obvious ones.
Attestation letters or compliance certifications provided by external auditors serve as proof of the company's high cybersecurity posture and due diligence.
Inventory and control of enterprise IT assets
Listing all the hardware assets that need security monitoring and protection: end-user devices, network devices, IoT devices, servers.
Identifying assets with insufficient cybersecurity controls.
Inventory and control of software assets
Listing all operating systems and applications used by a company.
Checking if the software is properly updated and patched.
Identifying what sensitive data the company deals with: trade secrets, intellectual property, personal health information, cardholder data, etc.
Defining where the sensitive data is stored: on a company's servers, in the cloud, on end-user devices, if it is shared with third-party systems.
Checking if the sensitive data is properly secured in line with relevant regulations (HIPAA, PCI DSS/PCI SSF, ISO 27001, ISO 9001, ISO 13485, GDPR).
Secure configuration for hardware and software
Checking if insecure default settings are used.
Evaluating the efficiency of software and hardware security settings.
Identifying unnecessary applications, features, and user accounts that should be disabled or removed to reduce the attack surface.
Access control management
Reviewing authorization, authentication, password management, and access monitoring policies, procedures, and tools.
Checking if the users' access rights match their roles.
Continuous vulnerability management
Checking if there is an established process of proactive vulnerability detection and evaluating its efficiency.
Checking if a company aggregates security logs in a Security Information and Event Management (SIEM) system.
Analyzing security log data: authentication events (successful logins/failed login attempts), session activity, changes to configuration settings, software installed or deleted, system or application errors, etc.
Revising security features and tools designed to protect the main communication channels.
Revising the availability and use of tools intended to prevent malware implantation and spread.
Analyzing the efficiency of a data recovery process, if one is provisioned in a company.
Network infrastructure management, monitoring, and defense
Assessing the architecture and configuration of physical and virtualized gateways, firewalls, wireless access points, routers, and switches.
Evaluating the efficiency of continuous network monitoring.
Security awareness and skills training
Reviewing security training process and materials for the company's employees.
Service provider management
Checking if there is a reliable policy that ensures the safety of third-party operations with the company's sensitive data.
Incident response management
Evaluating the ability of the company's security system to quickly detect, alert, and respond to cyber threats.
Dmitry Kurskov, ScienceSoft's Head of Information Security Department, recommends
"Combining security audit with vulnerability assessment and penetration testing is the best way to unearth and eliminate all dangerous vulnerabilities in your cyber defense."
Why Choose ScienceSoft as Your Security Audit Company
20 years in cybersecurity, a solid portfolio of successfully completed projects.
A competent team: Certified Ethical Hackers, senior developers, compliance consultants, certified cloud security experts, certified ISO 27001 internal auditors, and more.
Profound knowledge of the major security regulations and standards: HIPAA, PCI, SOX, SOC 2, ISO 27001, GDPR, GLBA, and more.
Recognized among the Top Penetration Testing Companies by Clutch.
ISO 9001-certified mature quality management to guarantee smooth cooperation and value-driving results.
100% safety of our customers' data ensured by ISO 27001-certified security management system.

For the second straight year, ScienceSoft USA Corporation is listed among The Americas' Fastest-Growing Companies by the Financial Times.
Our Customers Say
We hired ScienceSoft's cybersecurity team to validate the security of our external and internal corporate networks.

For the corporate networks, they performed black box and grey box penetration testing of our multiple IP addresses. After penetration testing was finished, we received a comprehensive report containing all the found vulnerabilities classified according to their criticality and recommendations on their mitigation.

In their review of our AWS services, they checked the security of cloud environment configurations and our corporate data stored in the cloud and the effectiveness of our security practices in AWS. After that, we received another report with clear recommendations on how to enhance the cybersecurity of our AWS environment.

We were very satisfied with the professional, timely, and friendly service and we greatly appreciate their help in securing our networks.
Joel B. Cohen, President, USPlate Glass Insurance Company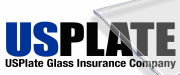 Benefits of IT Security Audit by ScienceSoft
Proactive detection of absent baseline security controls helps avoid devastating consequences of IT security breaches.
A straight road to compliance
Companies may opt for compliance assessment as part of the audit of data protection controls.
Long-term effect of post-audit remediation activities
Upon fixing the weaknesses detected during security auditing, a new checkup will be needed only in case of:
Introducing new software or significant modifications in the IT network.
Growing a company and number of employees.
Major changes to data protection regulations.
Choose Your Service Option
Checking specific security policies, procedures, and technical controls according to the customer's needs.
Analyzing the detected vulnerabilities and their impact.
Providing remediation recommendations.
I'm interested
All-around security audit
Comprehensive analysis of security policies, procedures, and technical controls.
Identifying security deficiencies and prioritizing them by their criticality.
Providing a detailed remediation plan.
I'm interested
Security audit and remediation aid
Targeted or all-around examination of IT security policies, procedures, and technical controls.
Developing a comprehensive remediation strategy.
Implementing the required remediation activities to eliminate the detected flaws.
I'm interested
1
Planning and scoping
We discuss the objectives of the IT security audit with the customer and find the balance between an optimal scope and the available budget. We decide on:
Audit coverage (what controls will be audited).
Auditing tools.
Audit timing.
Budget.
2
Preparation
We collect information about the company and the auditing targets:
Security team and IT users.
Security policies and procedures.
Hardware and software supplies.
Third-party service providers.
3
Audit
Our team performs the audit according to the agreed scope and within the agreed time.
4
Reporting
We document and analyze the findings and provide a final security audit report with:
A list of absent or immature security controls and the risks they present.
Recommended remediation actions.
5
Remediation (optional)
At the client's request, we can fix the identified gaps. Remediation activities may include, for example:
Improving existing/creating missing security policies.
Setting up secure configurations for hardware and software.
Planning and implementing the hierarchy of access permissions.
Deploying and configuring preventive and detective tools: firewalls, antivirus, IDS/IPS, DLP systems, SIEM, email security tools, and more.
IT Security Audit vs. Assessment
Checks the presence of the security controls required to reliably protect the specific IT environment.
Verifies the compliance of security measures with a specific checklist: e.g., voluntary or mandatory data protection standards.
Evaluates the efficiency of the company's cyber defense at different levels (technology, people, policies).
Typically includes audits and various types of security testing: pentesting, social engineering testing, code review, etc.
A Sample Project by ScienceSoft
ISO 27001 Pre-Audit for an International FinTech Company
ScienceSoft's security consultants performed compliance gap analysis of the information security management system for a B2C fintech company with offices in the US and Europe. ScienceSoft's detailed reports and consultations on gap remediation helped the Customer fully prepare for ISO 27001 audit.
Common Questions About IT Security Audit, Answered
How often does a company need to undergo auditing in information security?
We recommend conducting an IT security audit at least once a year. However, if you work in a high-risk industry, such as healthcare or financial services, you should consider more frequent auditing. Also, an IT security audit should follow any major changes in your IT environment.
How much does the average security audit cost?
The price of a security audit starts from $1,000. There are many factors that influence the cost of auditing. They include, for example:
The size of the company and the number of its IT assets: servers, workstations, user accounts, etc.
The complexity of the IT environment: e.g., remote access or IoT subnetworks require more effort on the auditors' part and are likely to increase the costs.
The clarity of documentation: properly documented security management policies and procedures make the auditing process easier and cheaper.
How long does an IT security audit take?
The duration of an IT security audit mostly depends on the auditing scope and may take from a few days to several weeks. You can save time if you opt for long-term cooperation with a competent security audit vendor. In this case, the auditors become familiar with your IT environment and internal processes, and they will be able to review your security measures faster.
Do You Need an IT Security Audit?
Yes, if you want:
| | | | |
| --- | --- | --- | --- |
| To have a full view of your cyber defense without leaving any group of security controls unattended. | To wisely invest in upgrading your security system. | To secure your data flow according to major security regulations: PCI DSS, HIPAA, GDPR, etc. | To avoid hefty costs of cyber incident recovery. |
<![endif]--> <![endif]--> <![endif]-->