Editor's note: Whether you plan to employ a restaurant-to-consumer or a platform-to-consumer model to start a food delivery business, Peter gives comprehensive coverage of your chosen option. And if you face challenges starting your own delivery business, feel free to leverage our ecommerce consulting assistance.
While online grocery business has already established itself as a leading segment of the ecommerce market, the restaurant culture has not been fully ready for a devastating COVID-19 crisis. Food delivery solutions have suddenly become a business-saver instead of an additional option to a traditional eat-in model. I don't mean, however, that the trend was started by the pandemic – the food delivery segment has been growing steadily since 2017, with the total revenue exceeding $26 million in 2020. I also have no doubts that the trend will be alive and strong when the dust settles – consumers increasingly chase the comfort of restaurant service without leaving their homes.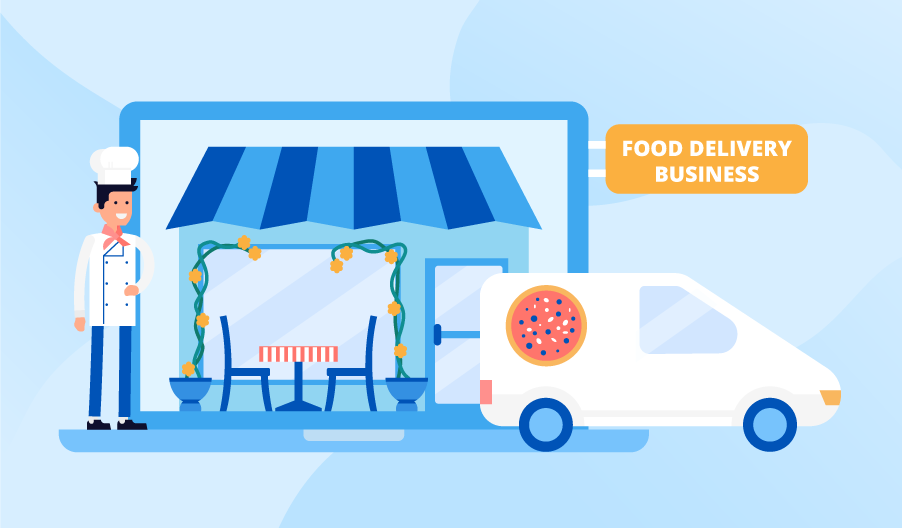 In the article, I present two business opportunities viable in the food delivery segment:
Cook, pack, and deliver? Your business model is restaurant-to-consumer
I'm convinced that the delivery service is a refined business model and a potential extra revenue source and ready to explain how to start a food delivery business informed of its peculiarities. In fact, you already have much of what's needed to start a delivery service. In your 'back-office', you have a supply chain established and a restaurant kitchen equipped. What you miss is a food ecommerce solution where customers can surf the menu, check the delivery terms and order if they want. For your convenience, I have grouped the key specifics of such a solution into two sections.
Website features. Every product line or niche sets a different direction to ecommerce development. With restaurant delivery service, the website features to consider are:
Menu management to quickly update your digital menu.
Product pages for each item with all the ingredients indicated. Also, provide a comment section at the checkout for customers to state their individual preferences or ingredient intolerance.
A robust yet convenient for non-techies content management tool to create and deliver new content quickly. This feature is handy to announce discounts or daily updates of specials on the homepage.
A possibility to add downloadable items. If you serve catering events, customers need your offering with all the details compiled in a single document: menu, logistics and staff available, payment schedule, cancellation policy, and so on.
Loyalty building tools to encourage repeat orders. Reward points redeemed for a discount or personalized coupon codes will help you compete in a crowded food delivery market.
Upsells that are low-priced but high-converting in the restaurant sector: dressing, beverages, desserts.
Ecommerce integrations. To fit the ecommerce solution into staff routine, you need the following integrations:
Order management system (OMS). You will have at least two channels to take orders for delivery: online and by phone. Integrated with your ecommerce solution, OMS enables automated transfer of online orders into a centralized order hub, thus saves time of your team and eliminates a chance to miss orders or order details.
Customer relationship management system (CRM). If you are serious to evolve the provided customer experience and win long-term customer trust, you need a decent amount of customer data for analysis. CRM will collect it without the manual involvement, while reports tailored to your business and KPIs you want to track will give you a picture of business performance and progress.
It's fine if you have doubts before taking your traditional eat-in business online. ScienceSoft's customers who have successfully made the transition also had, therefore, we already know how not to let hesitations discourage you from delivery launch. Read on if you ask yourself:
'Isn't advertising at our local restaurant marketplace more cost-effective for us?'
This depends on how popular your restaurant brand is. Indeed, your customer acquisition budget for your own delivery service will be substantial if you haven't built a strong brand yet and have to promote and advertise it heavily. However, if you have a loyal audience already, your branded website will strengthen customer trust and respect while you'll sell directly to customers with no need to pay a fee to a marketplace.
'Starting a food delivery business promptly is critical for us. Don't we sacrifice the solution quality with a tight schedule?'
Not at all, if your development team supports an agile approach to ecommerce projects. For example, here's how we arrange for a quick ecommerce launch at ScienceSoft:
Business analysts start with collating all business needs (voiced by our customers and elicited from the business investigation) and forming requirements for an ecommerce solution. They prioritize solution features for the first and subsequent deliveries depending on the customer's budget.
The development team starts with an MVP to ensure early ROI. For that, we often use our proprietary solution M2Box, quick to implement and packed with all the fundamental ecommerce features.
As an online business matures, we evolve the solution making for improved customer experience with each iteration.
Sell what others cook? Your business model is platform-to-consumer
You can aggregate local food facilities on a single website and adopt a commission model charging fees from restaurants for each order placed via their website. Thus, you will have to promote your business and drive maximum customer traffic as a reduced cost of customer acquisition is a prevailing incentive for restaurants to pay you.
Regarding web development specifics of a marketplace, I want to draw your attention to the following important capabilities:
Self-service tools for restaurants to upload and update information such as opening hours, estimated delivery time, menu.
Proper search experience with a well thought-out system of filters so that customers can shortlist restaurants of interest quickly.
Support for product bundles to offer meal sets at a good price.
A rating section to reflect customers' summarized experience with a particular restaurant and individual reviews.
Coupon promotions to increase conversions. As a marketplace owner, you don't have a voice in restaurants' pricing policies. But you can reward customers for previous orders and encourage new ones with coupons for free delivery.
Integration with restaurants' point-of-sale or order management systems to catch and process orders without delay.
Launching a restaurant aggregator is an ambitious and challenging target. Make sure to go this way with a competent ecommerce development team that will bring the required technologies in place. Some business questions, however, will be your full responsibility. Let me give recommendations to the two of them.
'What is a winning pricing strategy?'
From what I see working with marketplace businesses in food and other industries, the market research must underlie pricing decisions. It will show:
If you have monopoly in your location area.
Whether most of your direct clients (restaurants) have an online sales channel.
Average fees and traffic volume other marketplaces from your industry offer.
Established market visibility will help you craft a competitive yet profitable price offering.
'We are up to a large-scale venture. Can we expect certainty in project cost estimation?'
I recommend splitting the project into tasks and decide upon resources to fulfill them (in-house or outsourced). For outsourced tasks, request the project scoping and calculation from several contractors. This will allow you to see different approaches to your business idea and choose what implementation scenario meets your needs within the available budget.
Among the outsourced tasks are:
Business analysis and technology consulting.
Implementing an ecommerce solution.
Providing necessary integrations.
Setting up order management workflows.
Branding and marketing your business.
Food delivery is strengthening its market position. Are you?
The importance of delivery service in the current business reality is undeniable, so you are likely to set the right direction for your business development. Still, you may be unsure how much it costs to start a food delivery business given your requirements or what timeline to expect for proper solution implementation. ScienceSoft will be glad to help you out in such a case, just ask.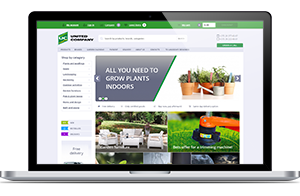 Are you planning to expand your business online? We will translate your ideas into intelligent and powerful ecommerce solutions.