Editor's note: If you are interested in opening an online clothing store and want to know what niche to enter and what sales channel to choose, our article is what you are looking for. Also, feel free to engage our ecommerce consultants if you need professional assistance in setting up an ecommerce store.
By 2024, the fashion ecommerce market is predicted to reach more than $153 billion in the US only. With more and more people shopping online every day, fashion retailers increasingly shift their focus to ecommerce and enter the market. Despite the competition intensity, selling clothes is still profitable as consumer tastes differ, and varied styles and pricing segments can coexist on the fashion market successfully.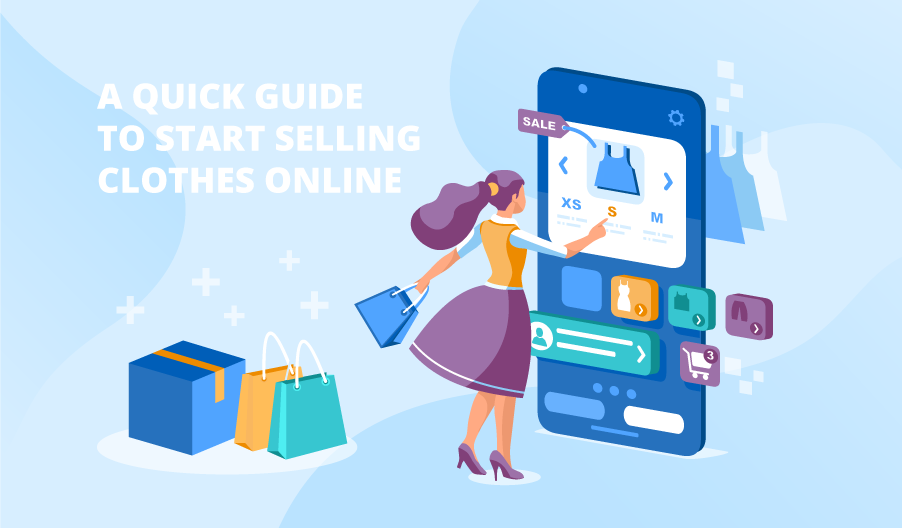 What are the most frequently bought clothing items?
Starting an online clothing business, it's not that easy to predict which items will be popular next season. For example, no one could expect but the infamous 2020 became a year of active and homewear. In 2021, Vogue sets the odds on an influx of dressing up as people got tired of isolation and social distancing. The opinion is questionable, still you should always research trends to keep up with the times.
Main online fashion sales channels
Depending on the business volume you are planning to manage, you can take one of the following paths.
Direct-to-consumer channels. You can start an online store or sell via a social media account. Having a branded space is crucial if you want to build a strong brand personality. With no middle men involved, you can build direct relationship with customers and use personalization tools to tailor your communication individually to each of them. You need a strong customer acquisition strategy to make a direct-to-consumer channel profitable.
Wholesale. With this channel, you work with retailers who will distribute your products, so you don't need to think how to attract end customers. This model, however, comes with such limitations as less control over brand messaging and less profit per one piece of clothing, because you need to offer volume-based discounts to retailers.
Multichannel sales. Combining the above-mentioned options is the most profitable way of selling clothes online. It also lets your clothing company stay afloat in case one channel doesn't perform well.
Steps to launch an online fashion business
To begin with, you need to choose a clothing niche. This can be tricky as the fashion market is already rather crowded. In order to stand out, you can think of something you always wanted to buy but haven't found yet.
Know your competitors and get inspired by success stories of other fashion brands. Learn from their experience but add a personal touch both to the clothing line and your website to create your brand identity.
Research your target audience and choose a business model.
Think of the functional capabilities you will need to build an apt customer experience and decide on the best-suited ecommerce platform.
When you have a complete vision of your online store, partner up with an expert team that will translate your vision into appealing web design and bring it to life.
Your online store is live, and now you can promote it on social media and build brand awareness. Engage with your customers, pay attention to their feedback and be ready to commit!
Motivated enough to start?
If you've been nurturing a plan to launch a clothing brand for a while, it's time to start. Enter the apparel market well-prepared and move ahead with your business ideas with professional help from ScienceSoft.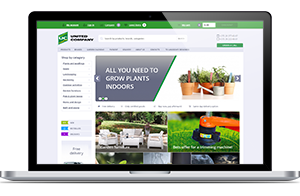 Are you planning to expand your business online? We will translate your ideas into intelligent and powerful ecommerce solutions.