<![endif]-->
<![endif]-->
Ecommerce Services
Offering a comprehensive set of ecommerce services from business consulting and website design and development to digital marketing automation, we secure a possibility to enter the collaboration at any stage of a business life cycle.
Choosing ScienceSoft as your ecommerce service provider, you choose 17 years of industry expertise and a team of ecommerce devotees. The combination of experience and fresh ideas allows us to collaborate with our customers most effectively – guide them towards a winning business strategy, implement solutions of uncompromised quality and lead their businesses to new heights.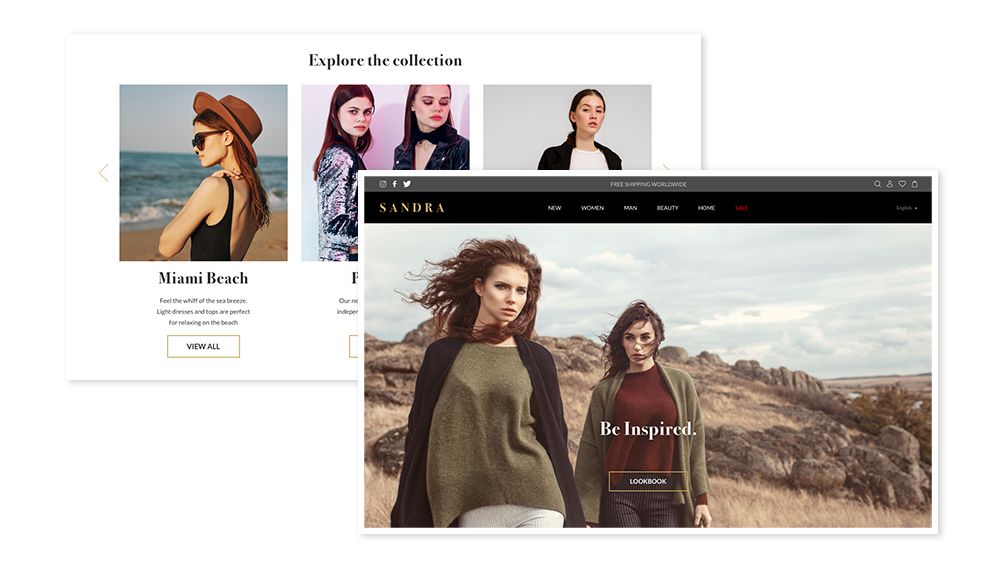 We design. You sell.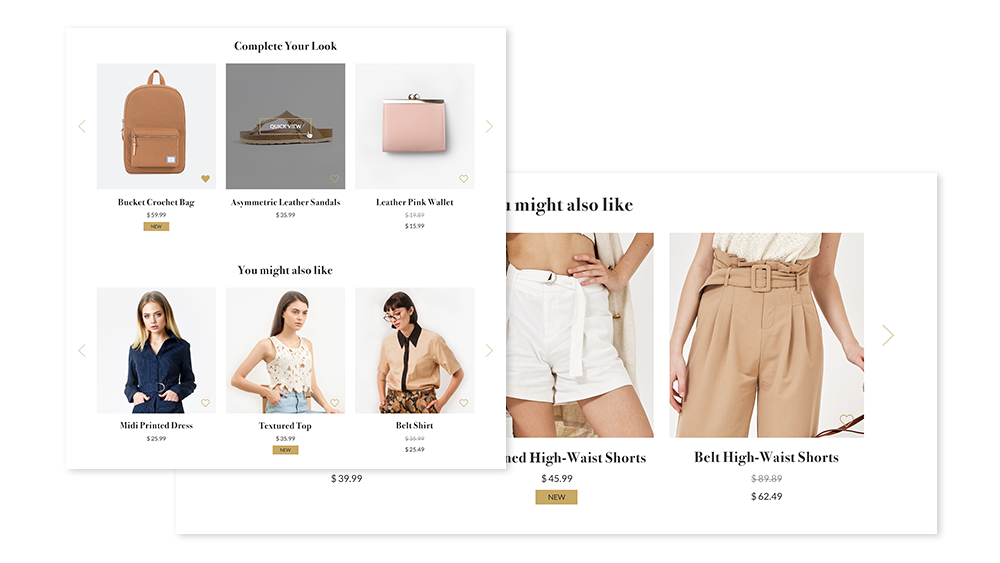 We design. You sell.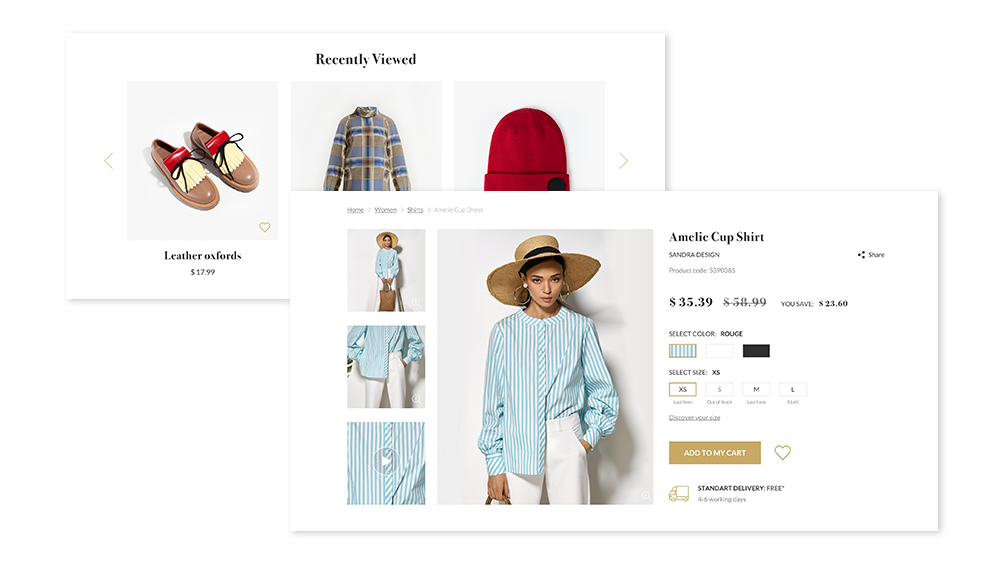 We design. You sell.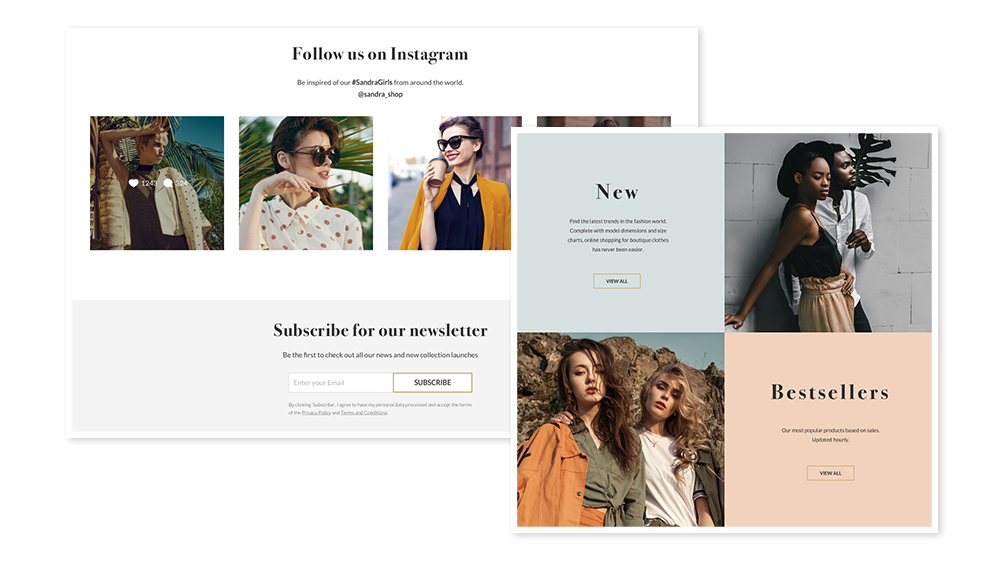 We design. You sell.
3 Steps Towards Your Ecommerce Success
1
The success of an ecommerce business starts with the right strategy. For the effective launch, we assist in understanding buying personas, designing typical customer journeys, defining promising sales and marketing channels, deciding on the complexity of an ecommerce solution that will deliver on your requirements without being excessive and cost-ineffective for your business. When developing an optimization strategy, we can analyze separate aspects of your ecommerce solution and suggest reasonable improvements if needed. It may happen that a single poorly designed business process hinders your team's performance or a single navigation hassle becomes the reason for a high bounce rate.
Taking a broader view of your business and designing an overall strategy may be even more effective. You can avail our expertise to evaluate how your current or planned ecommerce solution aligns with your business plans, find opportunities for growth and elaborate an actionable business roadmap.
We offer a wide range of ecommerce consulting services to cover all your possible requests and requirements. We can:
Translate draft ideas into precise business goals and offer technical solutions to achieve them.
Elaborate an omnichannel retailing strategy.
Design business processes in the most effective way.
Decide on the ecommerce functionality and specify required customizations to your ecommerce solution.
Plan system integrations.
Work out a technical solution for marketing and merchandizing strategies.
2
One step is not yet the movement in the right direction. After you have started your way to success with an effective strategy developed for your company, it's time to put it into action and see the outcomes. Our team has the technical competence to implement planned solutions on time and without a hitch. We offer a full range of implementation services and ensure smooth project communication along the way. While we focused on approach and strategy design during the consulting stage, now we talk about solution development:
UX and UI design.
Configuration and customization of an ecommerce platform.
Corporate ecosystem enablement.
Migration to an optimal ecommerce platform or upgrade to its latest version.
Mobile development.
Quality assurance.
User adoption.
After-launch support.
3
The third step has no upper time limits – from the moment of launch, your ecommerce solution will need ongoing support. For the software component, we will employ solution maintenance services for its flawless functioning and solid security. Besides, your business will evolve when some ideas fail to work out and new ones come to your mind instead. That's fine as long as you have a reliable partner who will be flexible to adapt to a changing business strategy and revamp your ecommerce solution as needed. We value lasting meaningful collaboration with our customers and will be happy to reliably back up your business evolution.
Our approach

We are competent in what we do and will provide our expert take on any project-related questions or walk you through technicalities. And yet, we are a good team player and never force our vision or see it as the only one that counts. The ability to listen to your opinion, expectations, and concerns ensures healthy collaboration and allows us to keep an open mind on the solution design. The latter turns out effective when both your insights about your business and our industry insights join hands.

Our expertise

The ecommerce experience is all the more valuable when it comes from the diversity of implemented projects. We understand how different product lines call for different approaches. We focus on style and smart personalized recommendations in the fashion industry but shift it to the convenience of navigation across large product catalogs, user-friendly ordering process, and automated order management in the food realm.

Our team

Business analysts and project managers take a strategic look at your business to set short- and long-term goals, outline your roadmap and prototype your ecommerce solution. The technical implementation is the area of responsibility of ecommerce developers, solution architects, UX and UI designers, quality assurance engineers and other technical professionals. Resource planning depends on the project scope and nature.
| | |
| --- | --- |
| | Among ecommerce platforms, we focus on Magento as it allows us to meet customers' requirements to the utmost by building custom functionality. Still, we are open to working with other platforms depending on your preferences and needs or the platform you currently use. |
For a full-fledged IT ecosystem, we turn to powerful software systems proved to be rewarding for ecommerce businesses. Thus, we bring customer management, resource planning, order processing, and other vital aspects to a whole new level.

<![endif]--> <![endif]--> <![endif]-->