Responsive Web Design Services
Responsive web design services ensure a web solution's adaptive behavior to the screen size it is displayed on. Following the mobile-first strategy, ScienceSoft translates the functionality of your web solution into intuitive, smoothly functioning, and highly converting digital experience.
34 years in IT.
Experienced UI and UX design teams on board.
Conversion-driven mindset.
Compliance with SEO and, if requested, WCAG2 requirements.
Agile website and web portal development.
For the second straight year, ScienceSoft USA Corporation is listed among The Americas' Fastest-Growing Companies by the Financial Times.
today's global website traffic originates from mobile devices

websites have been migrated to Google's 'mobile-first' indexing

businesses saw an increase in sales after opting for responsive website design
Sources: Statista, Google
Mobile-first approach
Content scaling, touch-screen gestures and device-specific keys – all this makes interaction with software on a mobile device completely different from that on a desktop computer. That's why we tackle mobile and desktop design of your web solution as interconnected yet different entities. Starting from mobile and proceeding with desktop design allows us to easily create web solutions, which fully match in the visual style but have independent user experience that feels natural on all devices.
Driven by your business objectives
ScienceSoft's design team always combines your individual business requirements with the latest responsive website and web portal design trends. Working in close cooperation with you, we discuss all your workflows and business goals before the project launch. This way, we can deliver web designs that meet your most prioritized marketing objectives, including:
prolonged dwell time
increased user engagement
improved conversion rate
Ensured results
We let you picture the business outcomes of our responsive website design services early on in the project. To provide you with factual and reliable data on the prospective results – such as visitor session time, user engagement rate and conversions – we conduct comprehensive market studies, business analysis and user research.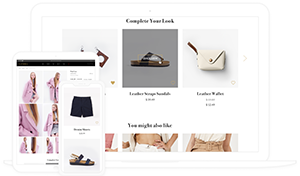 Responsive ecommerce design
Convenient and easy-to-use ecommerce design to drive the number of mobile conversions and decrease mobile cart abandonment.
Request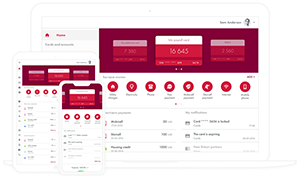 Responsive B2C website design
Customer-specific design to prolong dwell time, minimize user error and increase engagement across all devices.
Request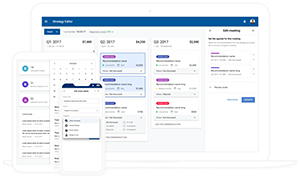 Responsive B2B website design

Industry-focused design that makes for higher rates of email subscriptions, registrations and quote/demo requests.

Request

You can request a progressive web app's (PWA) responsive design as part of any of the three service options.

Moreover, all options can be delivered as one-off design or as a continuous design initiative. The initiative covers step-by-step UI and UX improvement as part of iterative web design evolution in collaboration with your team.

As many as 70% of users don't complete their purchases on websites when viewing them on mobile devices because of impeding mobile UX. Moreover, 94% of users say they do not trust a company behind a website or a web portal with poor mobile design and choose to switch to a competitor instead. While you are still assessing the reasonableness of your investment, responsive web design has already become one of the major conditions for the success of your digital venture.

<![endif]--> <![endif]--> <![endif]-->