Website Redesign Services
Website redesign services help to transform a website's existing look and feel via UX and UI revamp. ScienceSoft covers the full cycle of website redesign – including UI and UX audit, loading speed optimization, and content migration – to ensure longer visitor sessions and a higher conversion rate.
Why You Need Website Redesign
visitors immediately leave a company website that has poor UI or/and UX design

visitors make business decisions based on a company's website visuals

annual revenue is lost by slow-loading ecommerce websites
Source: Hubspot, Econstultancy
Why ScienceSoft
34 years in IT, 18 years in web development.
250+ websites created for commercial businesses, governmental and non-profit organizations.
UX design that focuses on usability and brand perception.
UI design to create visually appealing websites.
For the second straight year, ScienceSoft USA Corporation is listed among The Americas' Fastest-Growing Companies by the Financial Times.
How You Benefit from Website Redesign with ScienceSoft
Guaranteed enhancements
ScienceSoft always starts from an in-depth UI and UX audit that helps us uncover your website's weak points. Once we know them, we create a custom structured plan that consists of redesign goals and respective business outcomes, such as:
Responsive, mobile-first design – to increase mobile traffic.
Faster page load and performance issues fix – to minimize the visitor bounce rate.
More intuitive navigation – to improve visitor engagement.
Unification of several websites in one CMS – to reduce costs of support and administration.
Smooth content migration
Content migration can take up as much as ½ of overall website redesign costs. To make sure your investment will result in 100% safely migrated content, ScienceSoft creates a detailed migration roadmap, individual for each project. We also combine the automated migration approach with the manual one, which helps uncover and update all legacy code instances of your website.
Preserved SEO equity
To preserve your website's existing positions in search engine rankings, we work in close cooperation with project stakeholders and devise an SEO migration strategy that entails website crawling, inbound link preservation and creation of redirects for updated links.
To enhance your organic traffic, our strategy also comprises the following steps:
Comprehensive SEO audit.
Fixing detected issues that prevent your website's ranking growth.
On-page optimization to improve individual page rankings.
Get Your Website a Modern Look
Success Story
With the help of ScienceSoft's website redesign services, a US telecom company saw a 6x increase in conversions.
Our Web Redesign Service Options
Along with a one-off website redesign, we offer continuous redesign services, enabling iterative evolution of your website that helps to always keeping it in accordance with your latest business objectives.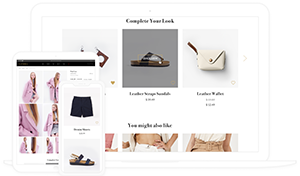 Ecommerce website redesign
Ecommerce solution redesign to minimize the cart abandonment rate and enhance up/cross selling.
Request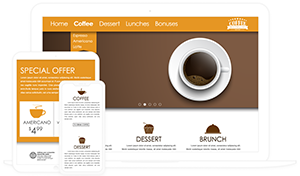 Customer-focused redesign to prolong website dwell time, improve engagement and increase conversions.
Request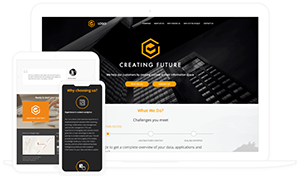 Corporate website redesign to drive more quote/demo requests, email subscriptions, and pre-registrations for future services.
Request
Why You Should Revamp Website Design Now
Your website's visitors only need 0.05 seconds to shape an opinion about what they see and experience on a web page. During the next 5 seconds, 94% of visitors form a solid impression of your business, which is difficult to change later.

In other words, your opportunities to acquire a customer are extremely limited in time. The high-quality UI and UX design is your best strategy to quickly convey a striking brand image and earn the trust of your future clients.

<![endif]-->