Since the beginning of his BA career at ScienceSoft in 2017, Peter took over the ecommerce domain. As a company delivering services across multiple business domains, ScienceSoft has a practice of nurturing domain-specific talents and expertise, which pays off – Peter now holds a position of Senior Business Analyst and Ecommerce Consultant. As a leading ecommerce expert, he watches closely where the industry is heading and ensures ScienceSoft's clients follow along. His dedication to creating result-driven ecommerce solutions fosters custom ecommerce development at ScienceSoft. Peter introduces advanced technologies and approaches to retailers who aim at exceptional customer experience.
On ecommerce projects, Peter is responsible for eliciting and analyzing business needs and requirements, designing technology solutions and communicating to the clients how they can assist. To create an effective online presence for our clients, he employs UX design best practices: researches the target audience (creates personas and user stories), audits ecommerce websites for usability issues, and improves them to provide for converting digital journeys.
In his career, Peter has worked on a number of large ecommerce projects. For example, when ScienceSoft started an extensive collaboration with a US-based fashion retailer, Peter performed the business analysis part. The project result was the launch of an ecommerce solution with enhanced product and content management, and the integration of a CRM system with offline and online sales channels.
To share industry trends and best practices, Peter contributes to ScienceSoft's ecommerce blog. He also assumes the role of a business analysis coach and conducts training to the company's ecommerce team and external listeners.
In ecommerce, business analysts must think beyond challenges voiced by the business and look for new opportunities to build better customer experience.
Want Peter to share his ecommerce expertise with you?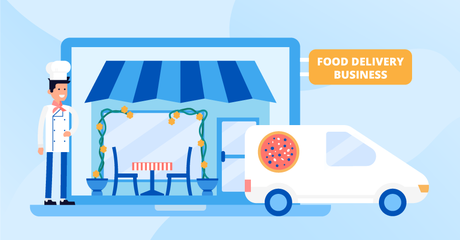 Starting a Food Delivery Business – Two Ways to Capitalize on Restaurant Delivery Demand
Projects Peter contributed to
Magento
Magento Implementation with Enhanced Product and Content Management for a Fashion Retailer
<![endif]--> <![endif]--> <![endif]-->