Starting up an ecommerce business, entrepreneurs choose the most appropriate ecommerce platform and its edition following the priority goals of the moment and somewhat near-term roadmap. But after a while, how do they understand if this software still suits?
Let's take Magento as an example. The figures say that about 250,000 of online retailers once decided to go with this platform. We say Magento in general, but we actually mean either one of the Magento editions – Magento Open Source and Magento Commerce – or a Magento-based Adobe's commerce solution – Commerce Cloud. The choice defines whether the total cost of a Magento solution is reasonable for a retailer's current goals and needs. Money is too serious a matter to leave it to fate, and we are ready to be of use with our experience or, more specifically, an approach we employ.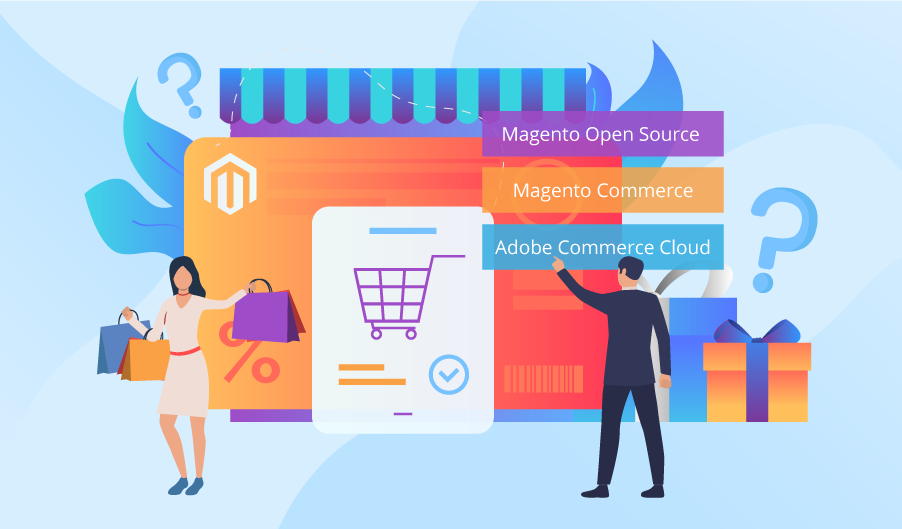 3 Magento solutions briefed
For years in Magento consulting, we certainly needed a short way to understand whether our customers go with the right Magento solution. Ultimately, we have elaborated core criteria to validate this – company revenue and size.
Magento Open Source
Available for a free download, Magento Open Source (former Magento Community Edition) has always been a go-to choice for small to average-sized companies. Translated into ecommerce figures, this means companies with revenue of up to $10 million and a team up to 100 employees. The Open Source version offers basic default features such as product, catalog and order management. Here, extra expenses may come – if aiming to advance the functionality, retailers need a Magento development team to integrate commercial adds-on or build from scratch custom ones on top of their application. Besides, Magento Open Source is available for hosting with a third-party hosting provider or on-premises. The second option implies a company's full responsibility for server-side security.
Magento Commerce
With all the focus on researching merchants' demands and continuously enriching the Magento Commerce offering (former Magento Enterprise Edition), the Magento team targets to meet the needs of mid-market ecommerce companies. Here, we talk about a whole diversity of companies with revenue averaging below $100 million and a team of 100-1,000 employees. A wider feature set of Magento Commerce is what makes merchants choose this edition over its Open Source counterpart.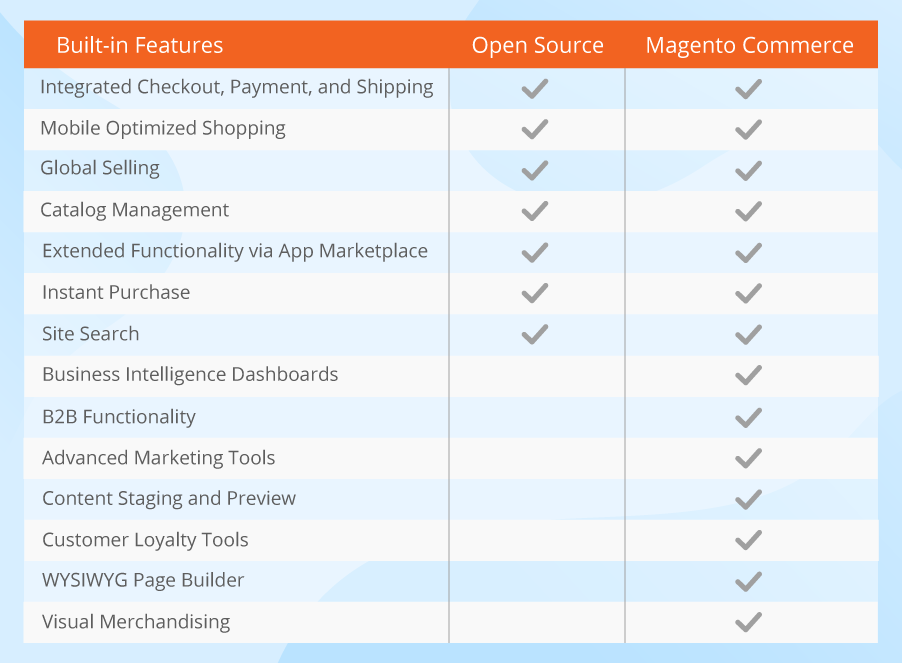 Source: Magento
The Magento Commerce price starts at $22K a year, grows along with a company's gross sales revenue and can reach up to $125K. As for its hosting, we distinguish between three options:
Managed Cloud Service.
Third-party hosting provider.
On-premises.
Read also: Magento Community vs. Enterprise
Adobe Commerce Cloud
Adobe Commerce Cloud is a tangible outcome of relatively recent Adobe's acquisition of Magento. Built on Magento Commerce and integrated into Adobe Experience Cloud, it becomes a missing piece Adobe needed to shape a competitive ecommerce offering. In a nutshell, Adobe Commerce Cloud is a cloud-based version of Magento Commerce integrated with Adobe's other products including Analytics, Marketing and Advertising Clouds. With the mature ecommerce product, Adobe sets sights on enterprise-level companies with revenue exceeding $100 million and starting at 1,000 of team members.
What if You are Stuck With the Wrong Magento Edition?
Both lacking critical features and paying for excessive ones is burdensome for businesses. We see the way out in migration – you venture upon this step once and keep on working your way up to ecommerce success with the best-suited solution.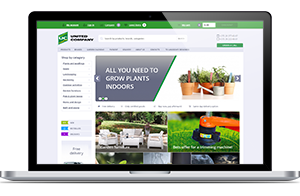 From strategy development to auditing an online store, we look forward to expertly support your each step in Magento development to bring you to the top.