Marketing Software Customization for a Retail Chain
Industry
Retail, Consumer Goods
Technologies
Dynamics CRM
Customer
The Customer owns several businesses in a number of industries. Omnichannel fashion retail (ecommerce and brick-and-mortar stores) and hospitality are among their focuses.
Challenge
Taking into account multiple businesses, the Customer found it challenging to maintain an equally high level of communication across various channels. With their businesses existing separately, the Customer looked for one central and feature-rich marketing solution to conduct efficient email campaigns, grow social media presence, and orchestrate on-site events.
The key requirements for this marketing solution encompassed:
Centralized planning and execution of marketing activities.
Integration with the consolidated client base of the Customer.
A capability to segment clients for targeted marketing campaigns.
A tool for tracking outcomes of marketing initiatives in real time.
Solution
Earlier, ScienceSoft had implemented and customized Microsoft Dynamics CRM for the Customer. Taking that project as a starting point in the quest for an optimal marketing solution, ScienceSoft offered to complement the CRM with its two native apps to centralize marketing activities – Microsoft Dynamics 365 for Marketing and Microsoft Social Engagement. The customer data needed for marketing activities arrived from the data warehouse designed for the Microsoft Dynamics CRM project.
ScienceSoft's team focused on the three communication channels the Customer strived to develop and ensured that the marketing solution covered them all.
With implemented Microsoft Dynamics 365 for Marketing, the Customer got the required functionality to launch end-to-end email campaigns. Namely, they used it to:
Develop email templates in line with a corporate style.
Create emails for specific campaigns.
Segment clients using various criteria.
Include email campaigns in customer journeys.
Come up with landing pages for email campaigns (landing pages got published on the Customer's Dynamics 365 portal server).
Track the efficiency of campaigns (e.g., open and click-through rates).
Just in line with the requirements, the Customer got a convenient tool for organizing events. Comprehensive event-related information was centralized in Microsoft Dynamics 365 for Marketing. Organizers could enter details and updates into a relevant section: general information, agenda, venue, registration, financials or post-event information. This was all the more valuable for the Customer given that many members of their team (even from different businesses) might be responsible for managing events, and they needed to see real-time updates made by others.
Aiming to allow the Customer to effectively engage with their audience in social media, ScienceSoft added Microsoft Social Engagement app. The functionality delivered allowed the Customer to:
Manage profiles in multiple social networks from one place.
Listen to social conversations around their companies.
Analyze the intention of social media posts (complaint, support request, etc.) and react promptly, if needed.
Set social engagement alerts to let the system automatically notify team members once it detects a critical post (e.g., containing a complaint).
Set automated workflows for the system to detect specific patterns in social media posts and trigger some action (for example, a complaint initiates case creation in Microsoft Dynamics CRM).
Generate social engagement analytics.
Results
Customized for the Customer's business, the implemented Microsoft Dynamics 365 for Marketing and Microsoft Social Engagement delivered exactly the functionality the Customer expected. With the apps, the Customer encourages their clients to keep in touch via multiple channels. They launch email campaigns relevant to different client segments quickly and effectively. They successfully arrange small gatherings or large-scale events ensuring the highest level of organization. The team members involved don't rely on their memory to share all details with each other – they use Microsoft Dynamics 365 for Marketing as a digital organizer to centralize comprehensive event-related information.
As for social media outreach, the Customer always stays in-the-know regarding what people say about their companies in social networks. They not only maintain a dialogue with their audience but also get automatically notified if social posts contain specific positive or negative intentions. They also can take actions to solve client issues and improve the service.
Technologies and Tools
Microsoft Dynamics 365 for Marketing application, Microsoft Social Engagement application
Need help with a similar project?
Drop us a line, and our rep will contact you within 30 minutes to arrange an initial discussion.
More Case Studies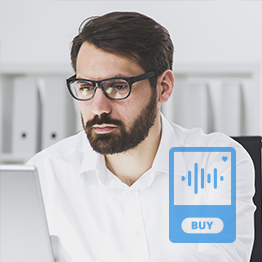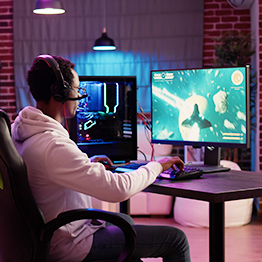 <![endif]--> <![endif]--> <![endif]-->