Baymard Institute reports that eye-opening 69.57% of people give up a purchase at the checkout. If ecommerce conversion is our destination point, this worrisome tendency to abandon a shopping cart is a roadblock on the way. It is time to clear up why two of three potential customers change their minds to purchase what they have added to the cart. Using the example of a Magento shopping cart, we will elaborate solutions for its optimization and will see what Magento developers can do to help you convert more visitors into customers.
To bring some objectivity, people visit online stores with different aims: look at the product assortment, compare prices, stave off boredom, and, finally, to make a purchase. In this article, we will not talk about "window-shoppers", focusing solely on conversion killers in a Magento shopping cart.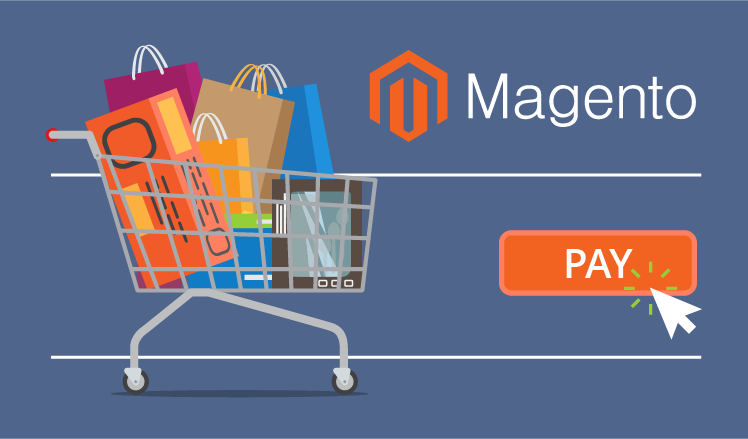 What prevents visitors from a purchase
A deep understanding of a problem is half the battle. Arming ourselves with exact figures, we are painting a clear picture of the stumble blocks in customer behavior.
Baymard's statistics identifies the following reasons for a shopping cart abandonment:
High extra costs (for example, shipping) – 53%
Requirement to register an account – 31%
Too long and complicated checkout process – 23%
Errors and crashes on an ecommerce website – 22%
Impossibility to see the total cost of order up-front – 20%
Sensitivity of payment information – 17%
Slow delivery – 16%
Unsatisfactory returns policy – 10%
Not enough payment methods – 6%
Declined credit card – 4%
Having explored what prevents visitors from completing the checkout process, we offer a number of tips to decrease a Magento shopping cart abandonment rate and improve an online store.
High extra costs and impossibility to see the total cost of order up-front
It can be very disappointing to discover high cost of delivery on the checkout page, which discourages customers from completing the purchase.
Solution. We suggest optimizing delivery policy to decrease Magento shopping cart abandonment rate caused by its cost.
Free shipping is one of the most significant factors in driving customer satisfaction. According to the annual UPS Pulse of the Online Shopper™ study, free delivery encourages 73% of online shoppers for purchase. To increase conversion, one can include extra delivery costs in a product cost itself, which will allow for a "free" shipment at the checkout.
In case of paid delivery, it is better to add estimated delivery value on a detailed product page. Having looked through the product details, customers get aware of the total price of their order. As a result, they are not taken aback at the end of their shopping journey.
Slow delivery
Customers usually prefer to get the order as soon as possible.
Solution. Given that 50% of customers would pay for a faster delivery, this option will make an online store stand out among competitors. Offering prompt delivery and making this information available both on product and on checkout pages, one increases the satisfaction level of at least half of the customers.
Complicated Magento checkout process with registered account required
One of the reasons for people to choose online shopping is its convenience. By making the checkout process overcomplicated and time-consuming, with a registered account as a must, online store owners put in question this obvious advantage over traditional shopping.
Solution. The number of checkout steps varies from store to store with the average of about 5. It would be great to add a progress line for customers to roughly estimate how long the checkout will take.
Magento one-page checkout option offers to improve customer experience further. Its purpose is to localize the whole checkout process on a single page.
A guest checkout that goes out-of-the-box in Magento will make potential customers feel more relaxed. Still, there must be an option for customers to register for reward programs and future promotions.
Payment process
Three more reasons for Magento checkout abandonment – doubts in trusting payment information to a third party, the absence of desired payment methods and a declined credit card – are associated with the payment step. This indicates that online store owners still come up short with optimizing this sensitive process.
Solution. Being trustworthy is instrumental in winning customers' confidence. Customer reviews, detailed information about the team, full contact information – these are the ways to show that an online store has been on the market for a while, people choose it for shopping and stay satisfied. A caring team stands behind the business and they will help in case of any problem.
Creatures of habit, people usually don't want to experiment with unfamiliar payment methods. As Magento has several payment options to offer (credit card, PayPal, check, cash on delivery, etc.), there are no excuses for sticking to a single payment method. The only person who might find it satisfactory is a store's administrator enjoying less workload. Offering alternative payment options, an online store owner also retains customers who have their credit cards declined.
Unsatisfactory returns policy
Online shopping goes hand in hand with a risk that a product will not meet a customer's expectations.
Solution. By offering a reasonable returns policy and sharing this information on the checkout page, an online store owner decreases the risk to lose a customer who needs a plan B in the case of a bad buy.
Errors and crashes on the website
A customer may fail to complete the purchase due to technical faults.
Solution. Ongoing Magento maintenance is the key to prevent store's malfunctions. Entrusting a store in the safe hands of experts, owners can focus on business tasks instead of continuously monitoring the store's running.
In case of crashes, customers must have an opportunity to inform administrators. Given that 71% of customers expect to apply for help within five minutes, it would be great to give quick access to customer support right from a Magento shopping cart.
Statistics says that the lack of response from customer support is just as bad as the lack of support itself. About 31% of shoppers want an immediate response and 48% will abandon the purchase if they don't receive help in the expected timeframe.
Magento shopping cart tricks
Now, as we have addressed the main reasons for a high percentage of Magento abandoned carts, we would also like to share extra tips to increase conversion.
Thumbnail images of products in a shopping cart. Simple products added to the cart will feature their actual picture. But the purchase of configurable, grouped and bundle products can bring negative experience to customers if the shopping cart always shows a "parent" product. Magento offers to optimize the shopping cart by displaying an image of an associated product.
Smooth navigation between a shopping cart and an online store. The process of online shopping isn't as straightforward as it may seem. Just like in a brick-and-mortar store, where customers are flexible to change their mind at the cash desk and return to shopping, people need a smooth way to switch between a shopping cart and product assortment while shopping online. The more efforts customers are forced to make, the less likely it is that they finally check out. As web designers say, "the Back button doesn't exist." Store owners need to consider a change in navigation flow if the only way to return to the store from the cart-in-progress is to click Back. The Continue shopping button will improve customer experience.
Magento shopping cart price rules. Offering something for free has always been charting the best ways to encourage customers for purchase. Allowing customers to save money can become an icing on the cake of the checkout process. A promotional campaign may include the following tactics implemented via shopping cart price rules:

Coupon codes
Free shipping
Buy X product and get Y product for free or with a discount
A discount with minimum purchase
Magento persistent shopping cart. Owners of Magento online stores have access to a convenient tool – a persistent shopping cart. Once configured, it allows retaining products in a shopping cart beyond one visit and enables customers to start where they left off.
Cross-selling and upselling. By default, Magento offers to display products that might be interesting for customers in promotional blocks. Similar to "cash desk sales" in a brick-and-mortar store, the two strategies - offering a superior, more expensive version of a product (upselling) and offering products related to the one a customer is buying (cross-selling) – aim at increasing average Magento shopping cart value.
Call-to-action. As Nathanael Boehm said: "A good user experience isn't necessarily that far removed from a poor user experience. It can be small, subtle differences that can have a huge impact." Neglected call-to-action buttons often make that tiny difference. Seemingly minor details like changing a color or position of call-to-action buttons can increase the conversion.
Abandoned cart emails. Did a potential customer leave despite all the effort? The situation can still be saved! Abandoned cart email extension by Amasty helps to effectively reach lost customers with targeted emails. Though the average open rate for cart abandonment emails has slightly dropped in recent years, it remains rather high – 40.76% as for the start of 2020. For retailers, this means a possibility to reach out to almost half of their potential customers who left without completing the checkout.
Afterword
Though online stores are all unique, they tend to make the same mistakes. Staying in power of deception that the key concern is to pave the way to the shopping cart, they neglect the importance of smooth checkout. Losing customers in the finale is frustrating but decreasing Magento shopping cart abandonment rate is achievable.
Let's summarize the tips to optimize the checkout process:
Free shipping or estimated delivery value on a detailed product page
Fast delivery option
One-page checkout
Progress line for multi-step checkout
Guest checkout with optional registration
Several payment options
Such reliability indicators as customer reviews, detailed information about the team and full contact information
Reasonable returns policy
Ongoing Magento maintenance to prevent website crashes
Access to customer support from a shopping cart
Relevant thumbnail images of products in a shopping cart
Smooth navigation with an online store
Magento persistent shopping cart
Cross-selling and upselling
Magento shopping cart price rules
Improvement of call-to-action buttons
Abandoned cart emails
With this summary of tactics, we hope to inspire online store owners to get to know their customers better and invest time and effort into the checkout process optimization.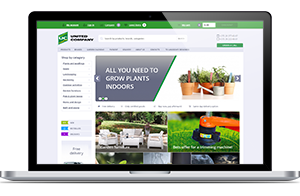 From strategy development to auditing an online store, we look forward to expertly support your each step in Magento development to bring you to the top.