Back in 2009, Max kicked off his IT career as a Sales & Marketing Manager for SAP custom development service. In just two years he turned his mind to the ecommerce domain and chose the Magento ecosystem as his main technology focus. Having worked in different roles since then, Max was welcomed by ScienceSoft as a leader of Magento services.
Now, Max manages the Magento practice that at ScienceSoft embraces developing custom functionalities, launching multi-vendor marketplaces and multi-stores, bridging Magento-powered online and offline shopping experience in omnichannel solutions and so much more. Across the multitude of projects that he's overseeing, Max exercises his expertise in an array of ecommerce and general IT technologies, including complex integrations architecture, ad hoc onsite consulting, customer records and digital asset management, content management systems, ecommerce analytics, payment systems, SEO practices, and more.
As Head of Magento Development and Consulting, Max has made a significant contribution to ScienceSoft's Magento department. He pioneered the practice of creating experience-first solutions and achieved an agreement across the departments of business analysis and Magento development regarding what kind of experience ScienceSoft wants to convey to clients.
Max holds extensive knowledge and adheres to best industry practices in building unique customer experiences and functional ecosystems around Magento, for all major target markets, product lines and business models.
With technology as open and flexible as Magento, online stores no longer have an excuse for poor business acumen and substandard customer experience.
Want Max to share his expertise and answer your question or participate in an interview?
Max' Top Article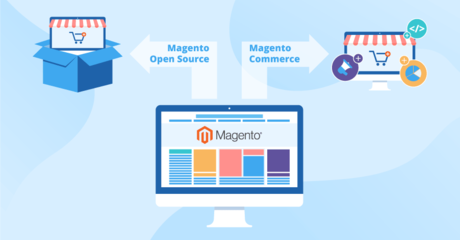 Magento Community vs. Enterprise: Rebranding Changes and Our Checklist for an Informed Edition Choice
Projects Max contributed to
<![endif]--> <![endif]--> <![endif]-->