Editor's note: Learn why your email marketing might need automation and see how you can implement it with the help of ScienceSoft's ecommerce consulting experts.
Meaningful customer engagement is a must for steadily high revenue, and you can achieve it with a properly designed ecommerce website. However, if you are interested to build the loyalty of your customers and see them return to your webstore repeatedly (which is really an overarching goal among e-retailers), then you can't go without proper marketing automation.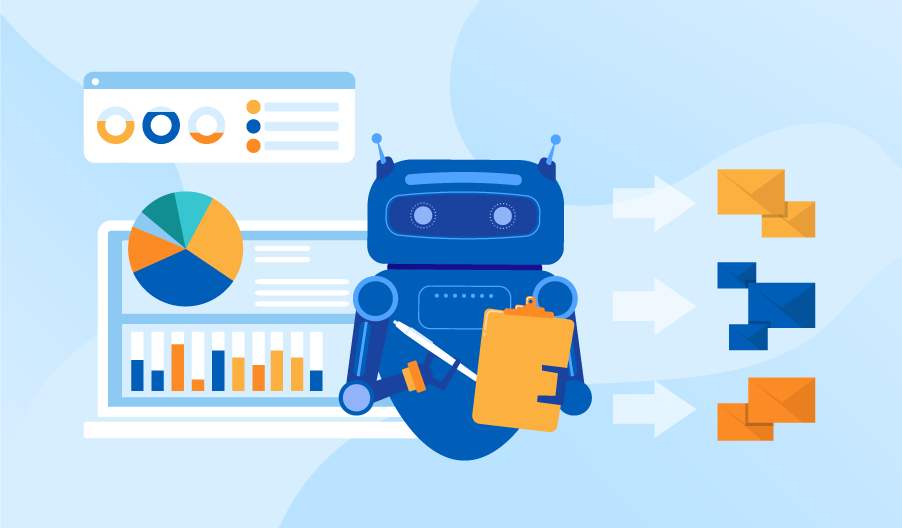 Why to go beyond traditional email marketing
One can assume that email marketing capabilities going out-of-the-box in most ecommerce platforms might be sufficiently helpful, but we have to disagree. Email automation exists in tight connection with customer analytics, which allows to segment customers and tailor email communication to different segments. Besides, email automation tools offer a time-saving way to map lasting email campaigns that unfold differently triggered by a customer's response.
That's all well and good but how exactly marketing automation helps to raise the revenue? Here are the opportunities you gain.
How to benefit from email marketing automation
Address customers personally
Personalizing emails manually is extremely time-consuming, if not impossible, while email marketing automation helps you master rule-based personalization. Emails that sound relevant to customers have more chances to grab their attention, increase open rates and store visits as well as favourably affect a re-engagement rate and order frequency.
Make email marketing generally less time-consuming
Even if you run a small ecommerce store with a thousand customer emails in your database, simple campaigns like, let's say, sending out birthday emails would be daunting if carried out manually. Whereas automation saves a great deal of time, prevents mistakes, and allows you to create more complex and simultaneous email marketing campaigns.
Diversify email tactics at no extra cost
If you think that marketing automation costs too much, think of it as of a long-term investment. This means you get a tool to experiment with different messaging or different email goals without going into additional expenses. Adjusting the content and updating the rules takes a few clicks, and you can do it whenever you have a new idea to improve your email efficiency.
Experiment easily
In-built A/B testing will allow you to test different variables of your email campaigns, for example the tone or the timing, and understand quickly what works the best for your customers.
Use cases of email marketing automation
As a provider of marketing automation services, we've seen a lot the benefits of advanced marketing capabilities. Today, I want to share cases when email automation proves truly effective in ecommerce.
Re-engagement emails
Re-engagement is probably the most important email goal you should pursue. The tactics may differ: information on new arrivals, personalized discounts, announcement of time-limited sales, important updates in delivery or return policy – put simply, any trigger that can grab a customer's attention and encourage them to return to your webstore.
Shopping cart and checkout abandonment emails
In March 2020, almost nine out of every ten online shopping carts were abandoned. Emails provide a perfect opportunity to remind your customers of abandoned goods and motivate them to complete the checkout.
Order and shipping confirmation
Transactional emails generally get more opens as customers want to make sure that the amount paid is correct, the items are the right ones, the order has been shipped timely, and so on. In addition to the direct purpose of transactional emails, you can use them to encourage customers to revisit your store, for example by providing personal discounts for the next purchase. Also, embedding satisfaction surveys and product review forms is a great opportunity to improve your customer service.
Non-promotional emails
Emails should not be all promotional, but may also act as thoughtful gestures from your side and increase your customers' loyalty. In emails, you can simply say 'happy birthday' or 'thank you' for a completed purchase or for having been your customer for a year.
Launch successful email marketing campaigns
One of the key benefits automated email marketing brings is flexibility. You can easily adjust your campaigns to your marketing strategy shifts. You can go beyond the strategies I've outlined above and use email marketing automation for various purposes – from raising your brand awareness to enhancing after-sale customer engagement. I understand that you might still be hesitant about how such a solution can help you increase your revenue and marketing ROI. Having more than a decade of ecommerce experience, our team can estimate business gains expected in your particular case and discuss the implementation of a marketing automation solution. Let us know if you need help with that.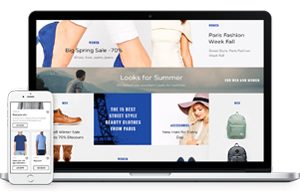 Our consultants will help to shape an optimal ecommerce solution for your business.