Editor's note: Every trend changes with time, and so do website trends for online stores. In this article, Tanya, Ecommerce Industry Analyst at ScienceSoft, catches you up on the web design trends of 2020. Read on and explore ScienceSoft's offer in ecommerce design services to see our approach to creating trending ecommerce solutions.
In 2020, ecommerce tends to focus on sophisticated customer experience. It can be achieved by providing for informed and tailored purchasing, ensuring accessibility, and creating more personalized content.
The design trends featured in this article will be useful both for retailers who are only embarking on their ecommerce journeys, and experienced online retail businesses who want to improve the converting potential of their online stores.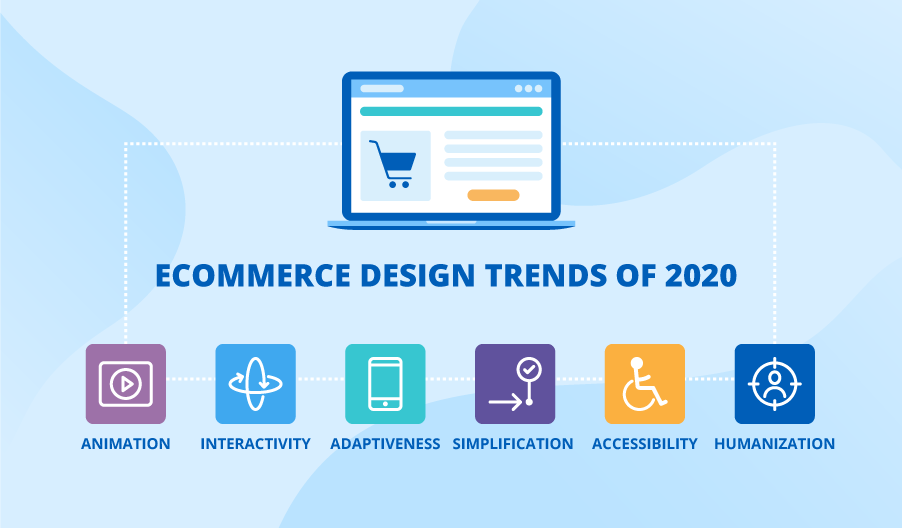 Animation
Motion in visuals is important not because it simply grabs a customer's attention. Animated elements provide more information on a product a customer is buying and help ensure the increased purchase rate and lower returns. Videos can show a product more realistically, give clear instructions on how to use it, or tell the story of a brand.
Interactivity
Interactive design elements help customers understand the product they are viewing better. Power your product presentation with virtual reality, augmented reality and 3D imaging to make products more tangible and let customers make an informed choice.
Adaptiveness
The m-commerce volume is growing and is predicted to reach 44% of ecommerce by 2024, so it's essential not to leave mobile customers out. This can be achieved by ensuring usability for costumers on different devices, and possible options include responsive web design, progressive web application and mobile application development.
Simplification
'Less is more' doesn't get old in 2020. When the emphasis is on a product, and not on the intrusive elements of web design, the value of the product increases in the customer's eyes. The principle of simplicity applies to navigation and checkout as well. The easier it is for a customer to find what they are looking for, the easier it is to decide on a purchase. And the simpler it is to finish a checkout process, the fewer people abandon the cart.
Accessibility
Among the hot ecommerce trends of 2020 I outlined in my earlier article, there is a growing commitment to ethical values among ecommerce companies. This includes making ecommerce experience comfortable for people with disabilities. It's important not only to make web design meet such requirements (e.g., including captions for audio content) but to ensure there are no difficulties in shopping at the web store for different people. The time invested in assessing the website usability and polishing UX design pays off as a positive public image and customer loyalty.
Humanization
Needless to say, connecting with your customers requires knowing them. Creating customer personas is a major step in the UX research conducted by ScienceSoft's experts when designing websites for ecommerce stores. This technique further allows establishing a good rapport with customers, answering their questions and addressing doubts. Sections with product recommendations from real people or usage tips from experts will relate your business to customers even more.
When following trends, remember about individuality
Web design is not acting according to a rulebook – it involves experimenting and creating. Mixing different website trends and not forgetting about your brand will help you create enjoyable customer experience in your web store. That being said, it may be challenging to consider all necessary aspects when thinking about launching or improving your online store. ScienceSoft's experts are experienced in both web design and redesign, so should you have any questions about bringing your ideal design to life, do not hesitate to contact our team.
Start with a consultation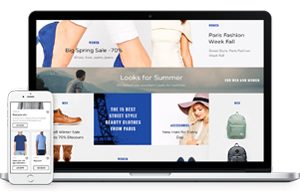 At ScienceSoft, we create ecommerce websites with balanced visual appeal and usability.
Start with a consultation