Financial Software Development Services
Power your financial processes
ScienceSoft offers end-to-end financial application development services to help companies from 30+ industries design and build reliable financial solutions that digitally transform and improve their financial processes.
Financial software development services are used to launch different types of financial solutions that streamline financial management processes, increase financial data visibility, accuracy and security.
Corporate financial software development
For companies operating in non-finance sector to streamline their corporate finance-related workflows.
Corporate Financial Solutions ScienceSoft Specializes In
Financial accounting and reporting
Automated aggregation and reconciliation of financial data.
Intelligent processing of paper and digital financial documents.
Automated calculation of revenue, expenses, payroll, employee expense reimbursement amount, asset depreciation amount, and more.
Rule-based financial transaction recording in the general ledger, A/R and A/P ledgers.
Template-based creation of financial reports.
Multi-entity, multi-currency, multi-book financial accounting.
Scalable cloud storage for financial documents.
Value: reduced manual tasks of accountants, improvement in bookkeeping and financial reporting accuracy, full visibility into enterprise-wide accounting transactions.
Revenue management
Real-time revenue calculation and tracking.
Rule-based contract revenue allocation.
Automated revenue recognition according to the up-to-date accounting standards.
AI-enabled revenue analysis and forecasting.
Tax management
Automated tax calculation based on predefined tax rates, including region-specific taxes.
Automated tax filing.
Scheduled tax payment.
Value: more accurate tax and revenue reporting, simplified compliance with global, country- and industry-specific regulations.
Financial planning and analysis
Automated financial data consolidation from relevant sources.
AI-powered financial data analysis and forecasting.
Analytics-based financial planning.
Scenario modeling and what-if analysis for financial and strategic transactions.
Template-based budget creation at the enterprise, department, multi-entity level.
Real-time financial performance monitoring and variance analysis.
Value: streamlined financial planning and analysis, more accurate financial forecasting, improved decision-making on financial and strategic activities.
Real-time monitoring of cash flow, liquidity, working capital, transactions on investment, financing, hedging activities.
Automated reconciliation of cash transactions and cash positioning.
Multi-entity payment management via in-house banking.
Debt and investment management.
Financial risk management.
AI-powered financial analysis to forecast cash flow, liquidity, gains and losses on investing and financing activities.
Value: enhanced visibility across financial transactions, improved liquidity planning and control, minimized idle cash, reduced liquidity and credit risks.
Automated calculation of due amounts.
Automated invoice generation and submission to customers.
Multi-department invoice approval.
Real-time tracking of invoice status (sent, received, paid, open, etc.).
Automated payment processing.
Dunning management.
Customer self-service portal.
Value: quicker and more accurate invoicing, faster receiving of payments, reduced revenue leakage.
AI-powered analysis and optimization of product prices and pricing strategies.
Automated price calculation based on a user-defined pricing strategy.
User-defined price segmentation rules.
Template-based price list creation.
Real-time monitoring of competitors' prices and stock availability across relevant public sources.
AI-enabled dynamic pricing.
Value: faster price calculation and updating across selling channels, more competitive pricing, increased profit margin.
Analytics-based project cost estimation.
Template-based creation of project budgets.
Real-time project cost tracking.
Automated allocation of actual project costs based on the pre-defined costing method.
AI-powered forecasting of project cost performance.
Value: streamlined planning, control and analysis of project costs.
Power Financial Workflows with Robust Software
ScienceSoft's team is ready to design and build:
A targeted financial application and integrate it with your existing software ecosystem.
An all-encompassing enterprise financial system.
ScienceSoft's Customers Say
The invoicing system created by ScienceSoft automates data integration from different sources, invoice generation, and provides visibility into the invoicing process. We have already engaged ScienceSoft in supporting the solution and would definitely consider ScienceSoft as an IT vendor in the future.
Heather Owen Nigl, Chief Financial Officer, Alta Resources
Owing to ScienceSoft's experience in distributed modular systems, we cooperated with them on the evolution of our Azure-based product for accounts payable management. ScienceSoft was to cover end-to-end development of an intelligent paperless invoice processing module for the product.

The new software module performs stably even under heavy load, which helps provide a high-quality user experience for our customers. ScienceSoft proved to be a reliable tech partner, and we can recommend other businesses to consider ScienceSoft as a software development vendor.
Wadih Pazos, Chief Operating Officer, Paramount WorkPlace
Key Benefits of Corporate Financial Software ScienceSoft Delivers
faster financial data processing due to automated workflows
increase in the financial team productivity due to elimination of manual tasks
improvement in the financial data accuracy due to eliminated manual errors
visibility into financial transactions due to their real-time monitoring
protection of sensitive financial data with robust cybersecurity algorithms
risk of legal penalties due to compliance with up-to-date financial regulations
Selected Corporate Financial Software Development Projects by ScienceSoft
Software development for financial services companies
For companies operating in the banking and finance industries to help them improve customer experience.
Our Customers
Gain Efficiency through High-Quality Services
With ScienceSoft's banking and finance software, you can achieve the following benefits:
Shorten delivery time for client services.
Ensure regulatory compliance and security.
Increase productivity of your team by ensuring seamless workflows.
Reduce operating costs by using integrated technology solutions.
Build customer trust through multi-channel communication.
Gain a competitive advantage.
Decrease time-to-market for cutting-edge mobile app.
Mobile Apps for Banks and Finance Companies
Sciencesoft's financial software developers are on a high alert to deliver all-round custom mobile apps for banks and financial services companies. Our team provides full-cycle financial software development services, from consulting and UI/UX design to testing, deployment and market release. As ISO 9001 and ISO 27001 certification holder, we rely on mature quality management and guarantee the cooperation doesn't pose any risks to your data security.
ScienceSoft offers a rich variety of mobile apps for financial companies, including:
Mobile banking apps
Insurance mobile apps
Investment mobile apps
Accounting mobile apps
Digital wallet apps and more
Achieve Digital Agility in a Rapidly Evolving Banking and Finance Sector
At ScienceSoft, we develop different types of banking and financial management software. Across all the solutions delivered, we commit to the principles of lasting security and unfailing reliability invaluable in finance.
Experience Driven by Successful Projects
As a financial software development company, Sciencesoft provides a complete set of custom software designed to meet your particular needs. Here are some of our hallmark software solutions for banks and financial services companies: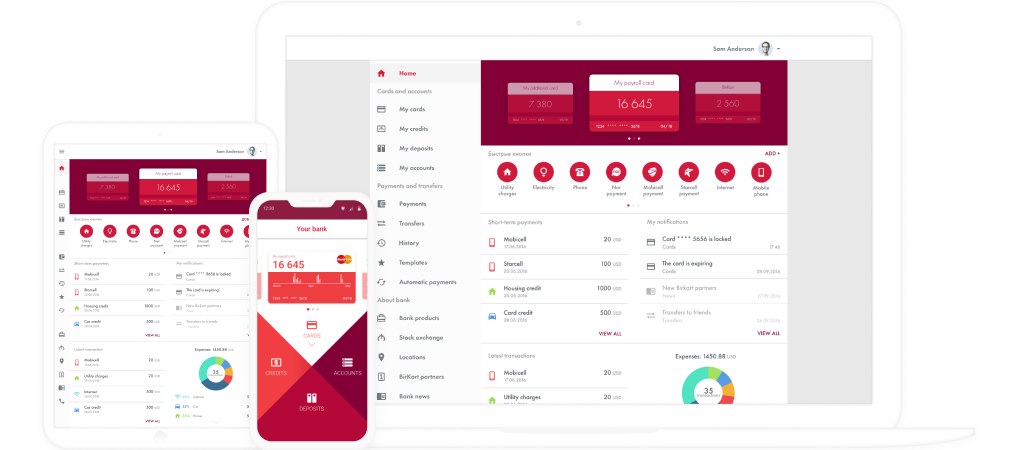 Online and Mobile Banking Solutions for an Asian Bank with 3+ mln Customers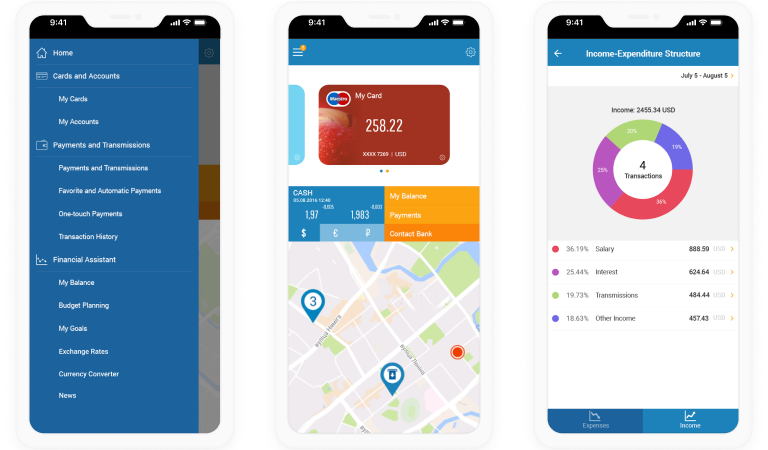 Award-winning Mobile Banking App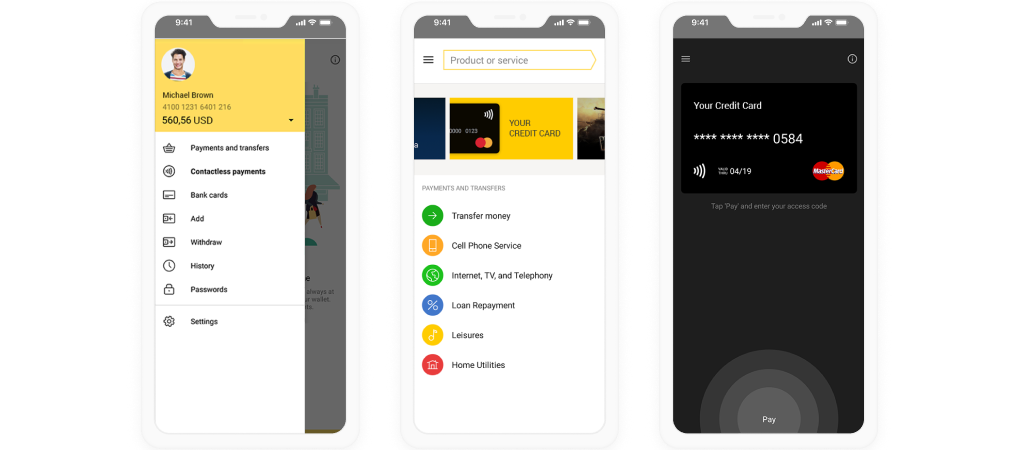 Mobile Payment Solution for 6 mln E-wallets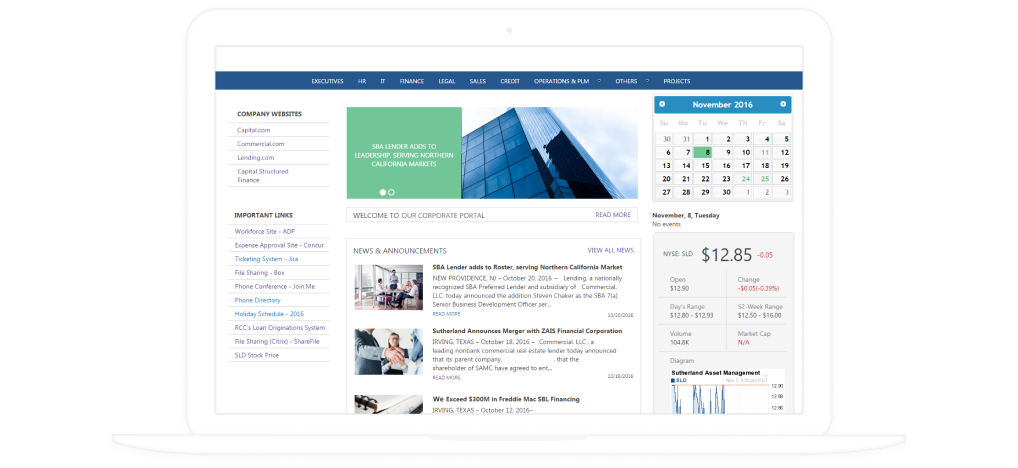 Intranet for a US Loan Provider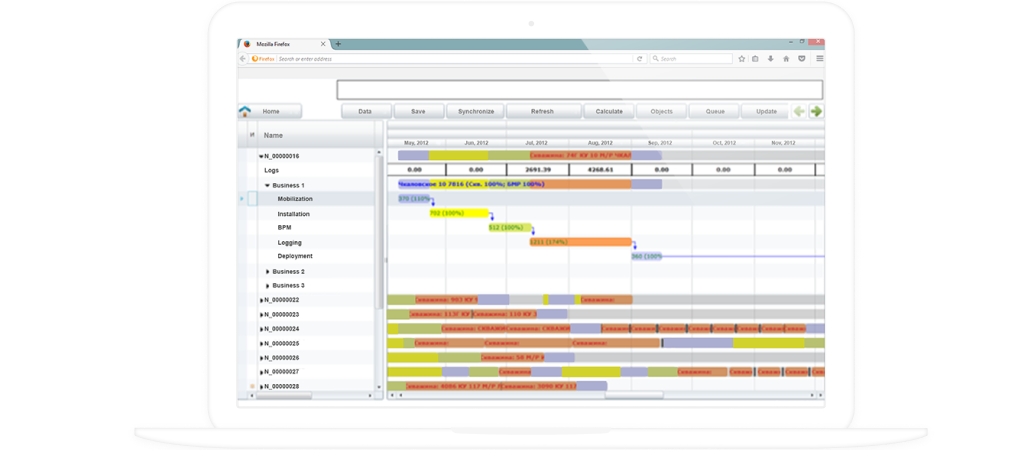 Financial and Economic Modeling System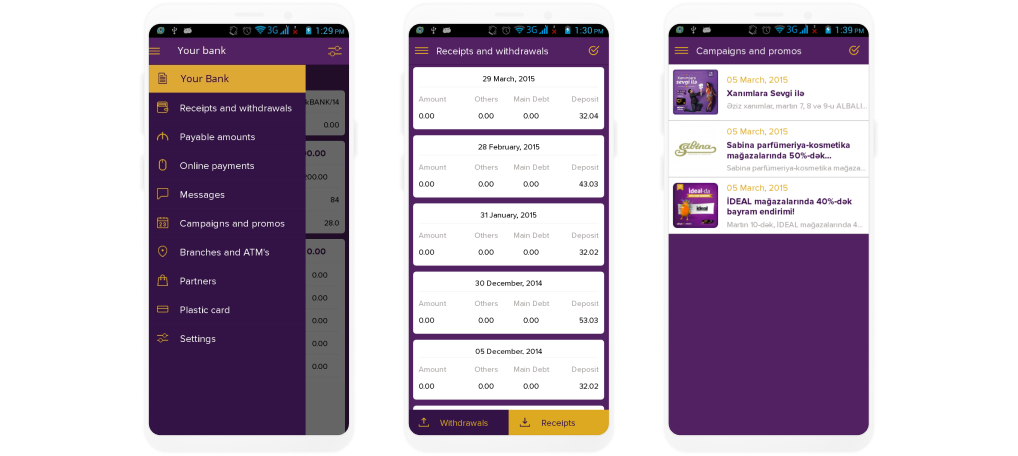 Mobile Banking App for Hire-purchase Cards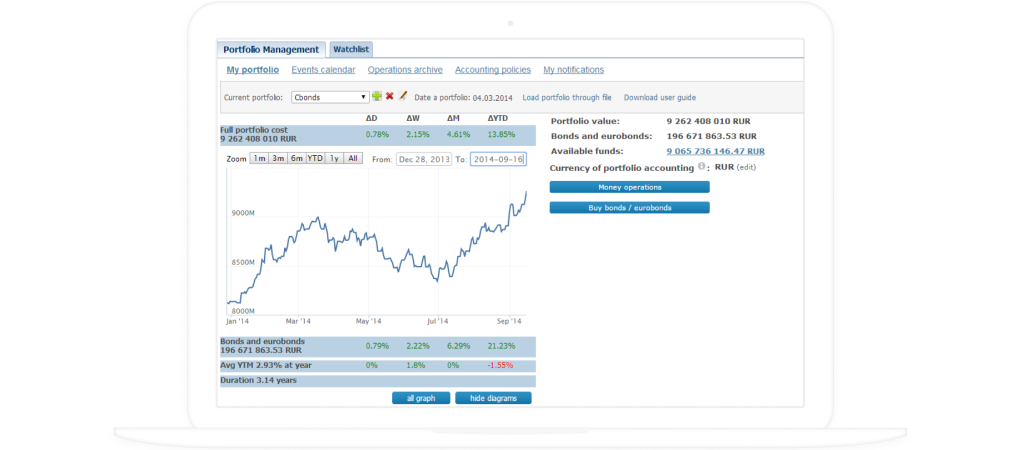 Online Bond Portfolio Management Solution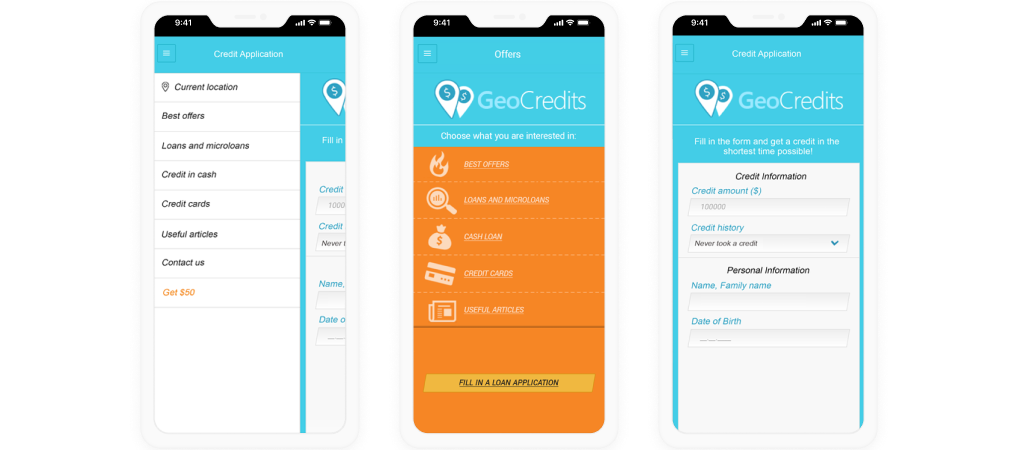 Cross-platform Mobile App for Online Credit Assistant
More Financial-Related Projects
Frequently Asked Questions
Can you ensure that applications are secure enough and the users' data is protected?
For 19 years, we have been working in Security Intelligence together with IBM. We participated in the creation of IBM TSIEM/TCIM and TSOM products and co-developed IBM's official TSIEM to QRadar migration guide. In 2011-2014, ScienceSoft worked on SIEM projects in North America, Europe, the Middle East and Africa. In addition to that, we launched a QRadar anti-fraud solution for banking and released an unofficial Health Check Framework for IBM QRadar SIEM. All this allows us to guarantee the security of our solutions against the constantly growing threats.
Do you employ the latest development tools?
We create software powered by the topnotch technologies. Take, for instance, the award-winning mobile application for Belgazprombank (with 80 service centers and $254 mln of equity capital). The app exploits the capabilities of mobile devices to the fullest, helping the bank's clients become more flexible, save time and gain more control over their financial activities and products.
Will the software be reliable enough?
With 33 years' experience in software development, we are accustomed to careful planning: all the way from requirements gathering to design and implementation we perform thorough testing and revisions to ensure that your application runs like clockwork.
Since 1989 in IT with 700+ employees on board.
Since 2007 in financial software development.
Expertise in advanced techs, including data science, AI and ML, BI, big data, blockchain.
19 years in cybersecurity to ensure world-class protection of financial software and sensitive financial data.
In-house compliance experts with 5-20 years of experience to ensure financial software compliance with global, industry- and region-specific regulations.
ISO 9001 and ISO 27001 certified financial software development company to assure high quality of financial software development services and customers' data security.
HQ – McKinney, Texas. Representative offices in the UAE, EU. Offshore development centers in Eastern Europe. We are ready for on-site visits.
The Financial Times Includes ScienceSoft USA Corporation in the List of Americas' Fastest-Growing Companies 2022
ScienceSoft is one of 500 companies with the highest compound annual growth rate in revenue. This achievement is a result of our unfailing commitment to provide high-quality IT services and find best-value solutions to clients' needs.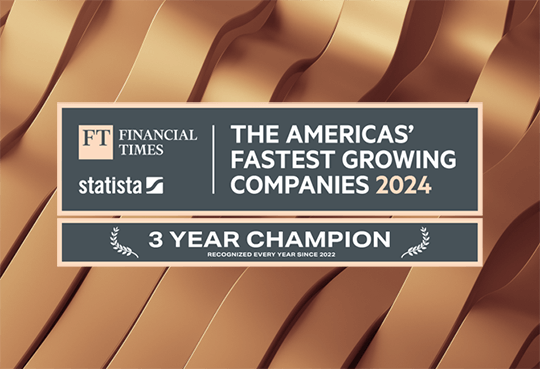 Perks of Financial Software Development with ScienceSoft
Optimized cost of financial software implementation

We define the scope of a financial solution's functionality based on our customers' business needs to avoid implementing unnecessary features.
We apply an iterative approach to financial software development to introduce essential features first and enable faster payback from software implementation.
ScienceSoft uses proven frameworks and ready-made components where possible to streamline development and ensure high financial software quality.
For the development of mobile financial apps, we offer cost-efficient cross-platform technologies.

Modern software architecture

ScienceSoft employs a microservices-based architecture to ensure the financial solution's flexibility to evolve with new features as new business needs arise. To develop and deploy the financial solution faster and provide its high scalability at minimized cost, we rely on cloud-native serverless functions.

Bringing business value with advanced technologies

To deliver additional value across finance workflows for our customers, we power financial software with cutting-edge technologies, including:

Cloud – to build a reliable and secure financial software infrastructure, ensure optimal solution performance, scalability, high availability and speed up its delivery and updates.
AI and ML – to analyze and accurately predict various financial performance variables and provide the financial team with intelligent recommendations on optimal decisions across financial processes.
Big data analytics techs – to capture, consolidate and analyze large volumes of diverse financial data from various sources in real time and get valuable insights on particular aspects of the company's financial performance.
Blockchain – to facilitate traceability of financial transactions, improve their transparency and safety, and enable secure and fast payments, including cryptocurrency payments, with no intermediary services.
Get Your Financial Software Cost Estimated
To estimate the cost of financial solutions, ScienceSoft takes into account the following factors:
The number and complexity of functional modules required to cover business needs.
The number and complexity of integrations (e.g., with legacy software, third-party platforms).
The volume of data used for financial analytics, the necessity to implement ML algorithms and their complexity.
Required application types (web, mobile, desktop) and a number of supported platforms (for mobile).
Software availability, performance, security, and scalability requirements.
End-to-end financial software development
We design and build targeted and full-featured financial solutions tailored to your business-specific requirements to help you digitally transform your corporate finance with the help of mature technologies.
The service covers:
Analysis of your financial needs.
Proof of Concept development (optional).
Solution architecture design, UX and UI design.
Preparing the solution implementation plan, including cost & time estimates.
Financial software development (from scratch or platform-based).
Solution integration with existing business-critical systems.
Quality assurance.
Data migration from currently used systems or spreadsheets.
User training.
Continuous support and evolution (if required).
GO FOR DEVELOPMENT
Financial software modernization
We re-design and re-engineer the financial application you currently use, migrate the solution to the cloud, implement new functional modules to help you generate new value with legacy software.
The service covers:
Financial software modernization needs analysis.
Audit of current solution functionality.
Solution architecture re-design, code re-design, UX and UI re-design and/or design of new functional modules.
Preparing the modernization plan (the implementation plan for new modules, the cloud migration plan, the code restore plan, etc.), including cost & time estimates.
Development of new financial software modules, or application migration to the cloud, or software code re-engineering.
Optionally:
Quality assurance.
User training.
Maintenance and support.
GO FOR MODERNIZATION

<![endif]--> <![endif]--> <![endif]-->