Business Intelligence and Analytics Services
In data analytics since 1989, ScienceSoft helps companies eliminate data silos, automate reporting, and benefit from trustworthy data in both strategic planning and day-to-day operations.
Business intelligence (BI) services are utilized to integrate multi-source data and automatically extract insights from the input records using advanced analytics techniques. A dependable business intelligence services provider, ScienceSoft covers organizations' needs in data warehousing, data quality management, reporting, and business analytics.
Business Intelligence and Business Analytics: the Essence
Business intelligence allows companies to consolidate business data into a single point of truth and get a 360-degree view of organizations' operations and performance. With company-wide analytics, insightful data visualization, and automated reporting, BI fosters informed decision-making, helps optimize processes, promotes revenue growth, and assists in spotting market trends.
Business intelligence is often used interchangeably with business analytics (BA), but both are integral parts of one solution. Business intelligence is focused on helping businesses understand current realities, while business analytics is used for predicting future states and developing forecasts-based strategies.
See a Sample BI Solution Architecture to Learn How Such Software Works
Since 1989 in data analytics and data science.
Since 2005 in BI services.
Since 2013 in big data.
An expert team of business analysts, solution architects, data engineers, and project managers, without creative burnout and ready to work in fast-paced environments.
3,600+ projects for 1,200+ customers worldwide.
Strategic partnerships with AWS, Microsoft, and Oracle.
Strict budget and deadlines control
With thorough planning, accurate estimates, and mature project management, we avoid overspending and deliver the solution on time.
Having implemented software for 30+ diverse industries, we know how to build tailored solutions that fit domain-specific analytics needs and processes.
With our best practices in Agile development, well-established DevOps culture, and a broad tech stack, we know how to optimize costs without compromising quality.
A BI solution MVP allows our customers to start reaping the benefits fast and gathering user feedback long before the release of a full-featured solution.
We bring decades of experience in AI/ML to build models of any complexity and ensure highly accurate predictions.
The Financial Times Includes ScienceSoft USA Corporation in the List of the Americas' Fastest-Growing Companies 2023
For the second year in a row, ScienceSoft USA Corporation ranks among 500 American companies with the highest revenue growth. This achievement is the result of our unfailing commitment to provide high-quality IT services and create best-value solutions that meet and even exceed our clients' expectations.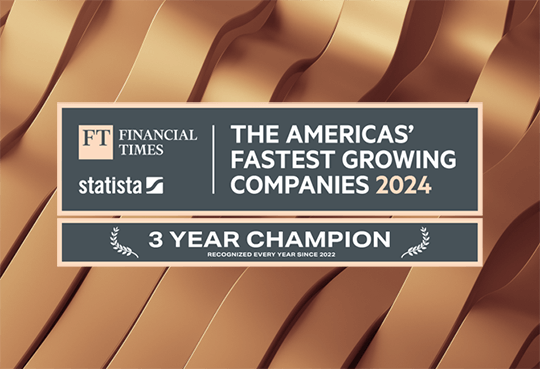 ScienceSoft – We Can Satisfy Any BI Needs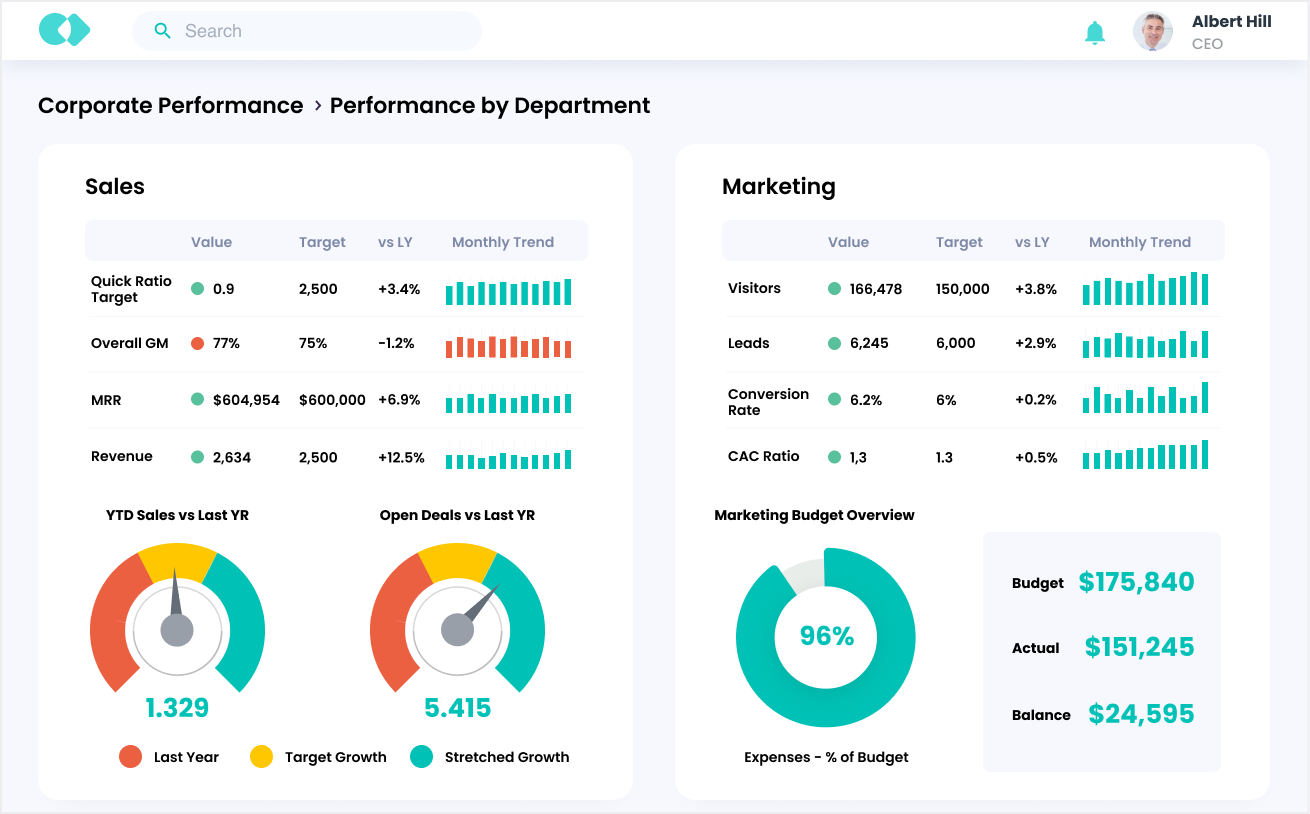 Company-wide data consolidation and storage.
Company's performance monitoring and analysis.
Strategic and operational planning.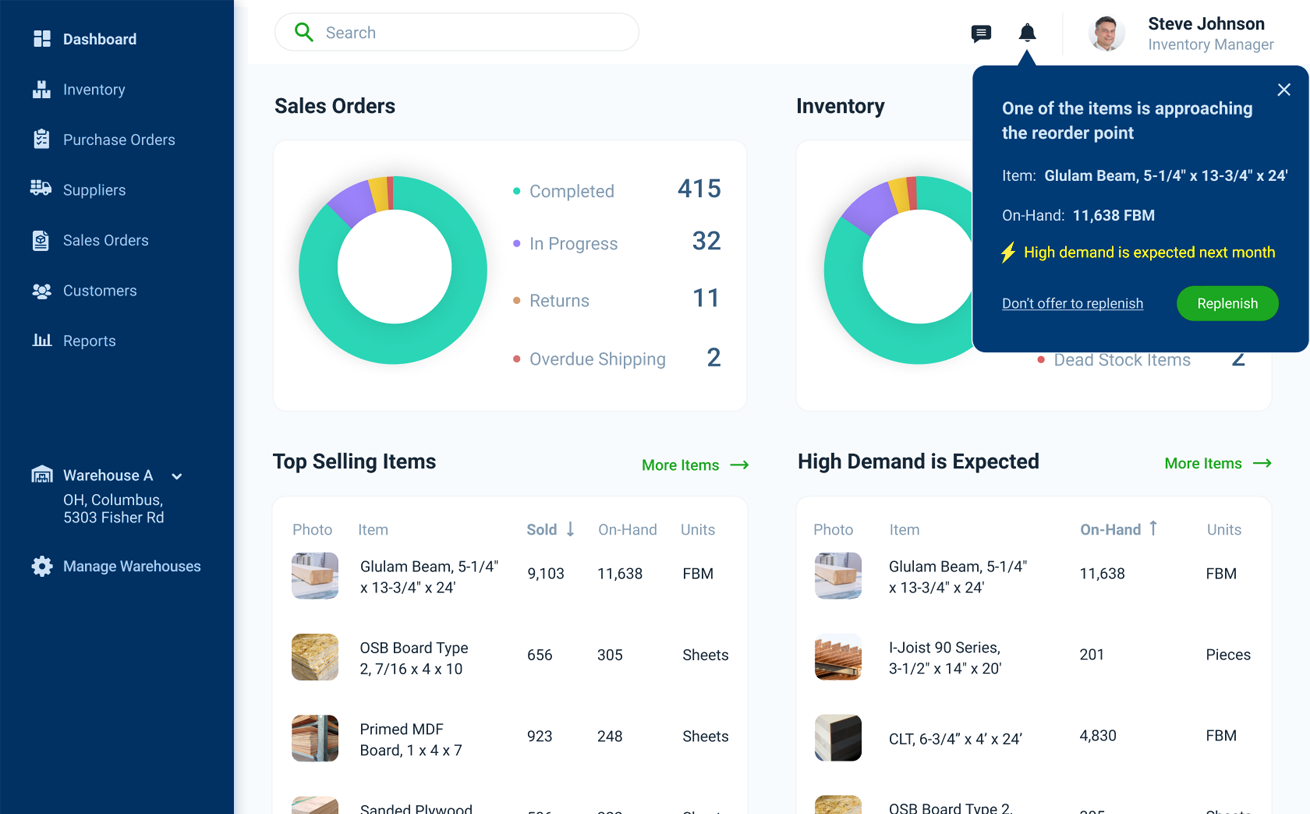 Operational process monitoring and analysis.
Recognizing bottlenecks in operational processes.
Operational performance prediction and forecasting.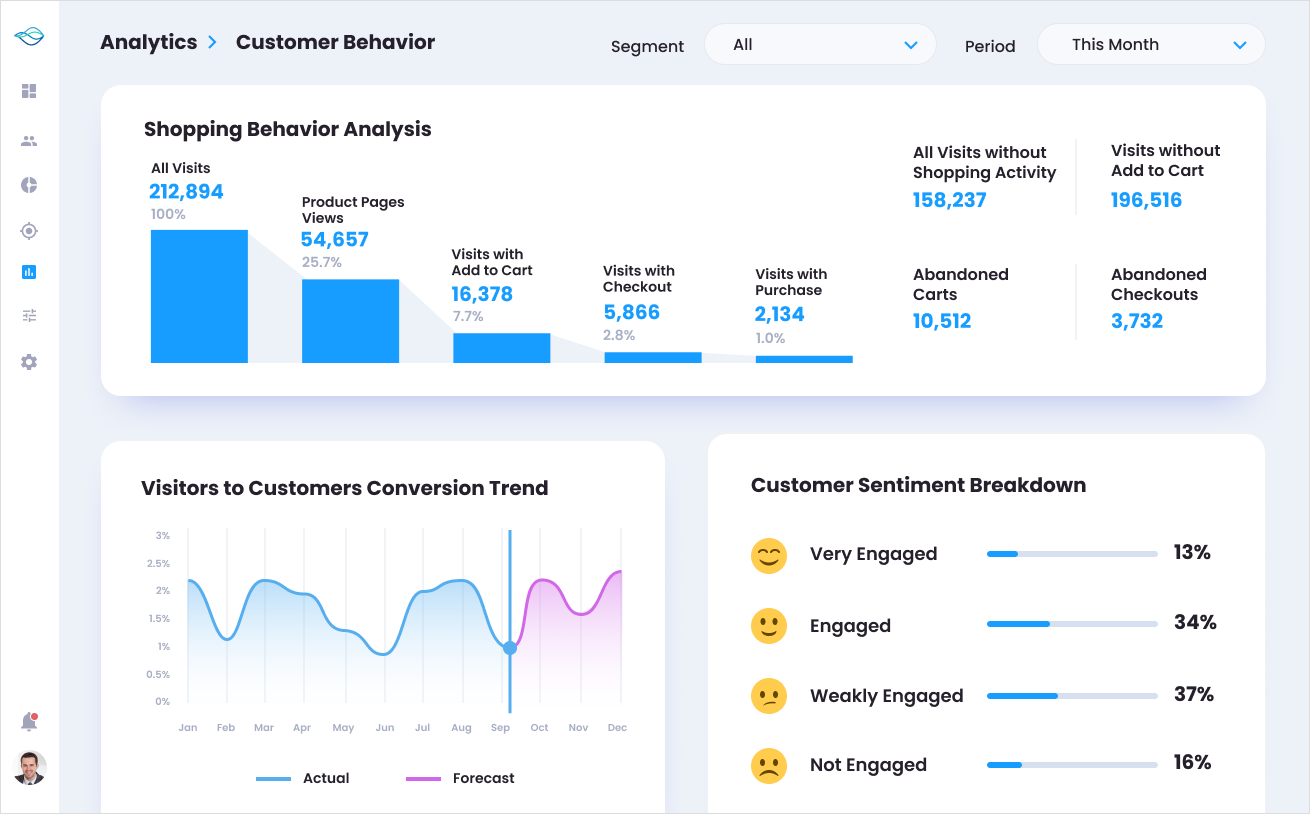 Creating a 360-degree customer view.
Customer behavior analytics and customer modeling.
Customer relationship management (personalized marketing, cross-selling and upselling, customer churn management, etc.).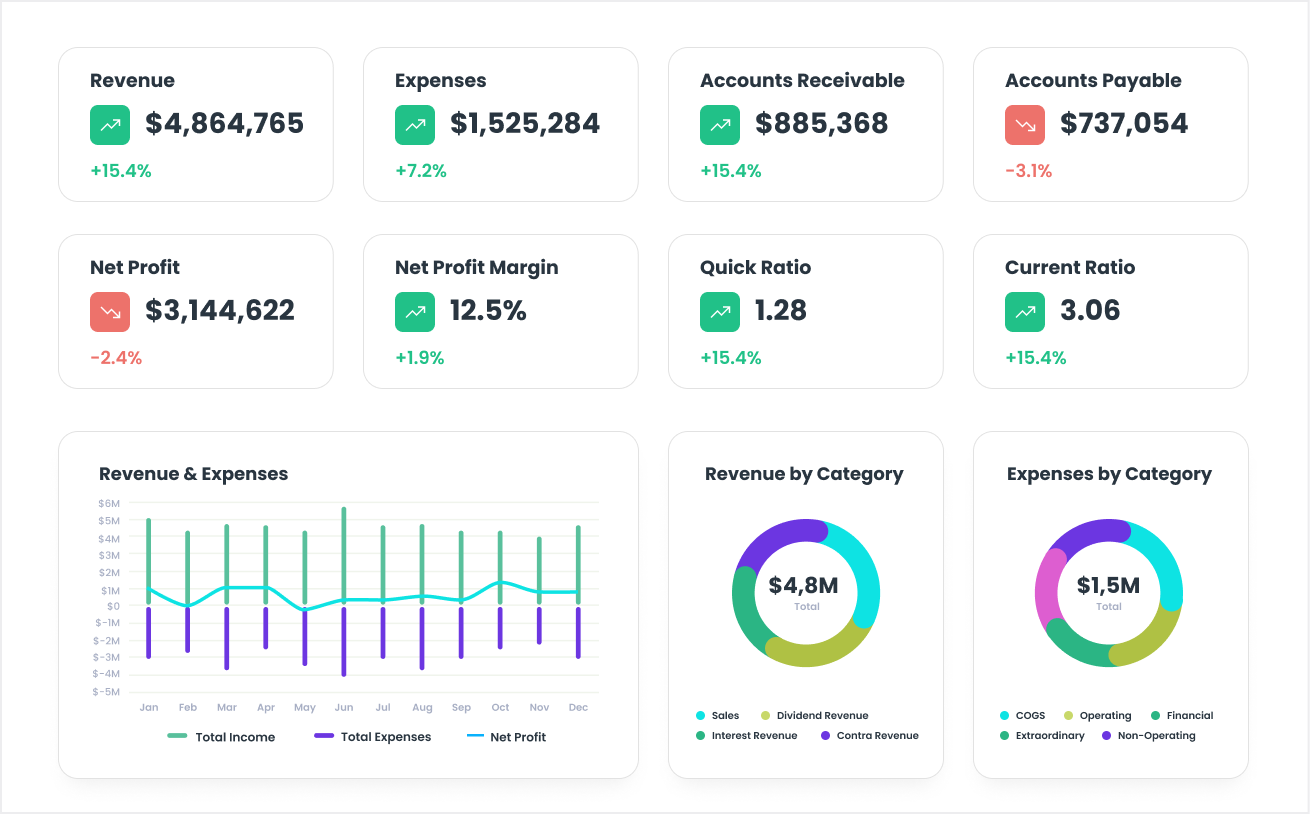 Keeping track of a company's revenue, expenses and profitability.
Financial performance analysis.
Financial planning and budgeting.
Financial risk forecasting.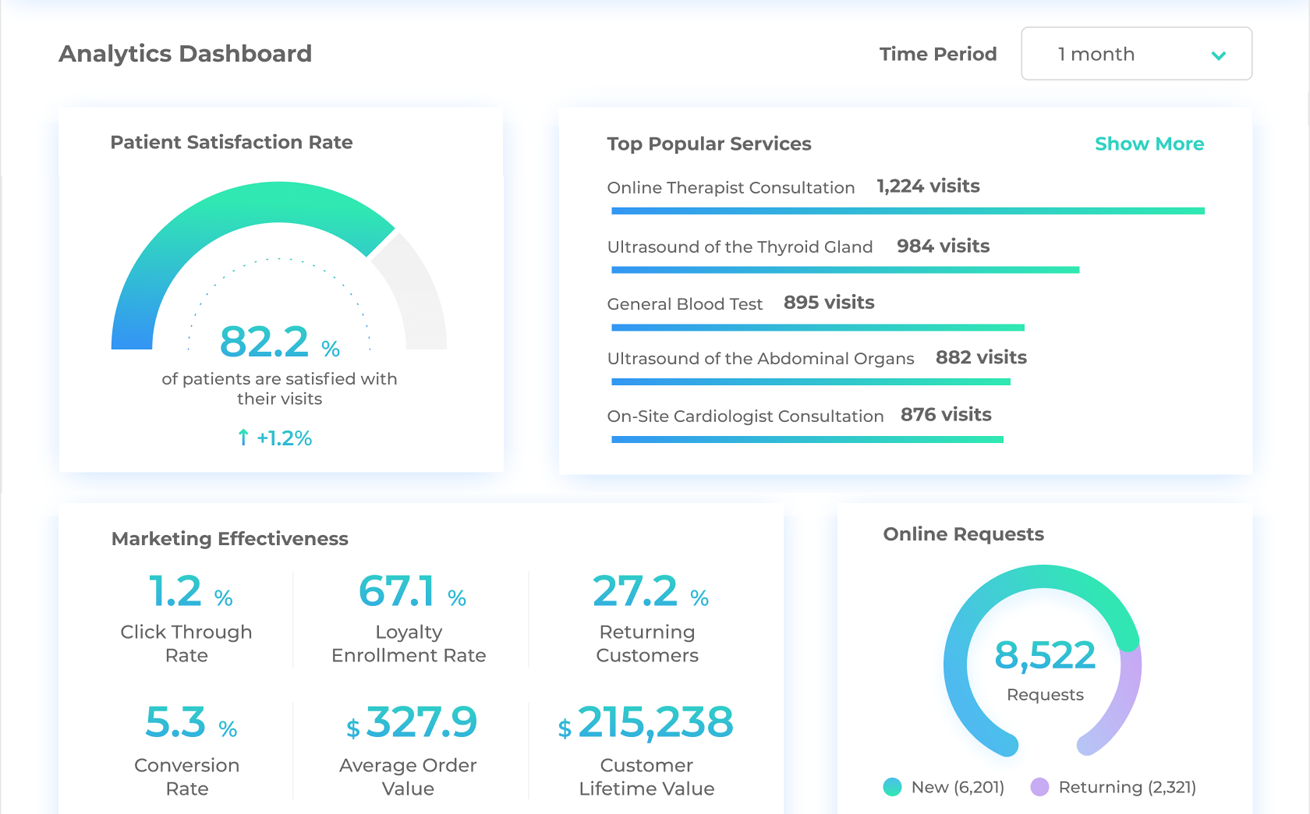 Brand and product intelligence
Product/service performance analysis.
Product/service portfolio optimization.
Brand awareness analysis.
Competitor benchmarking.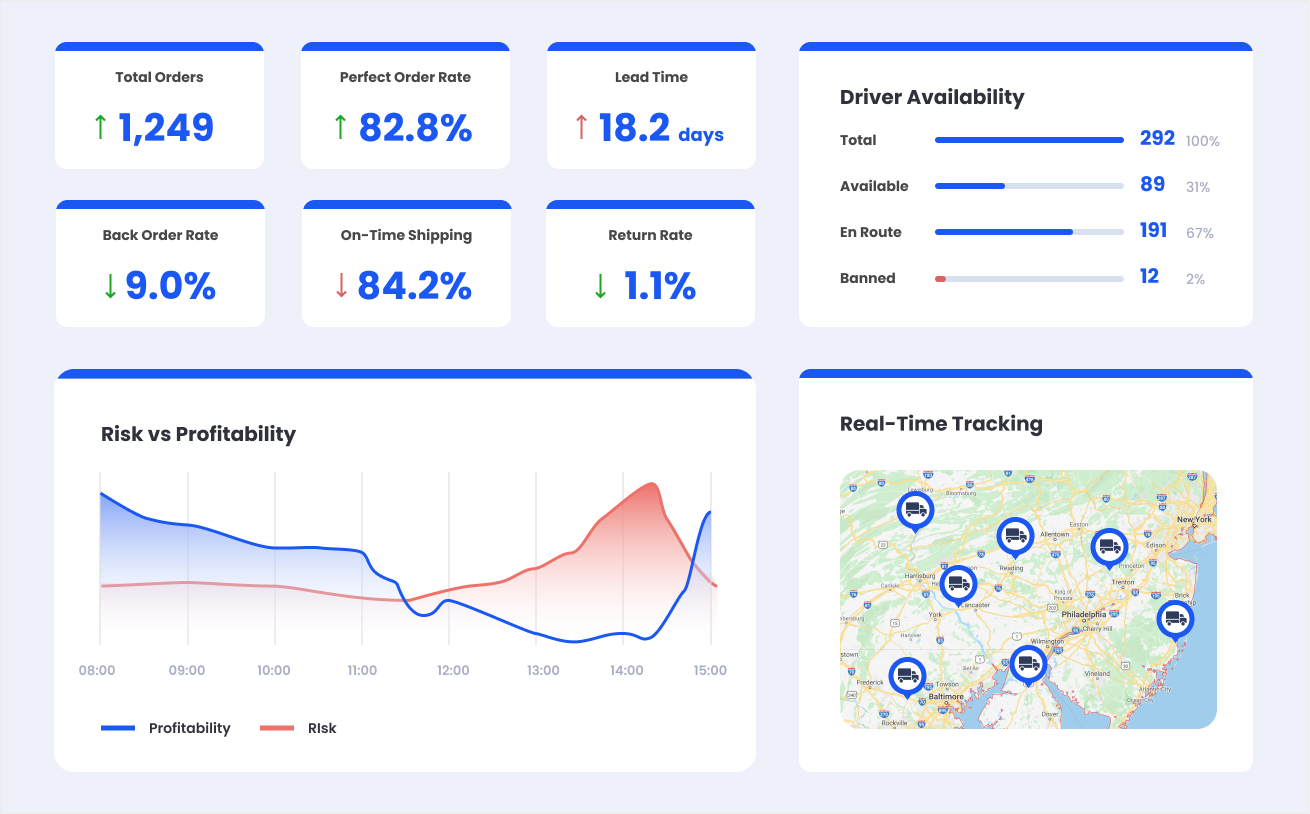 Supply chain visibility and analysis.
Identification of demand drivers, demand planning and forecasting.
Supply chain risks management.
Supply chain cost modeling and optimization.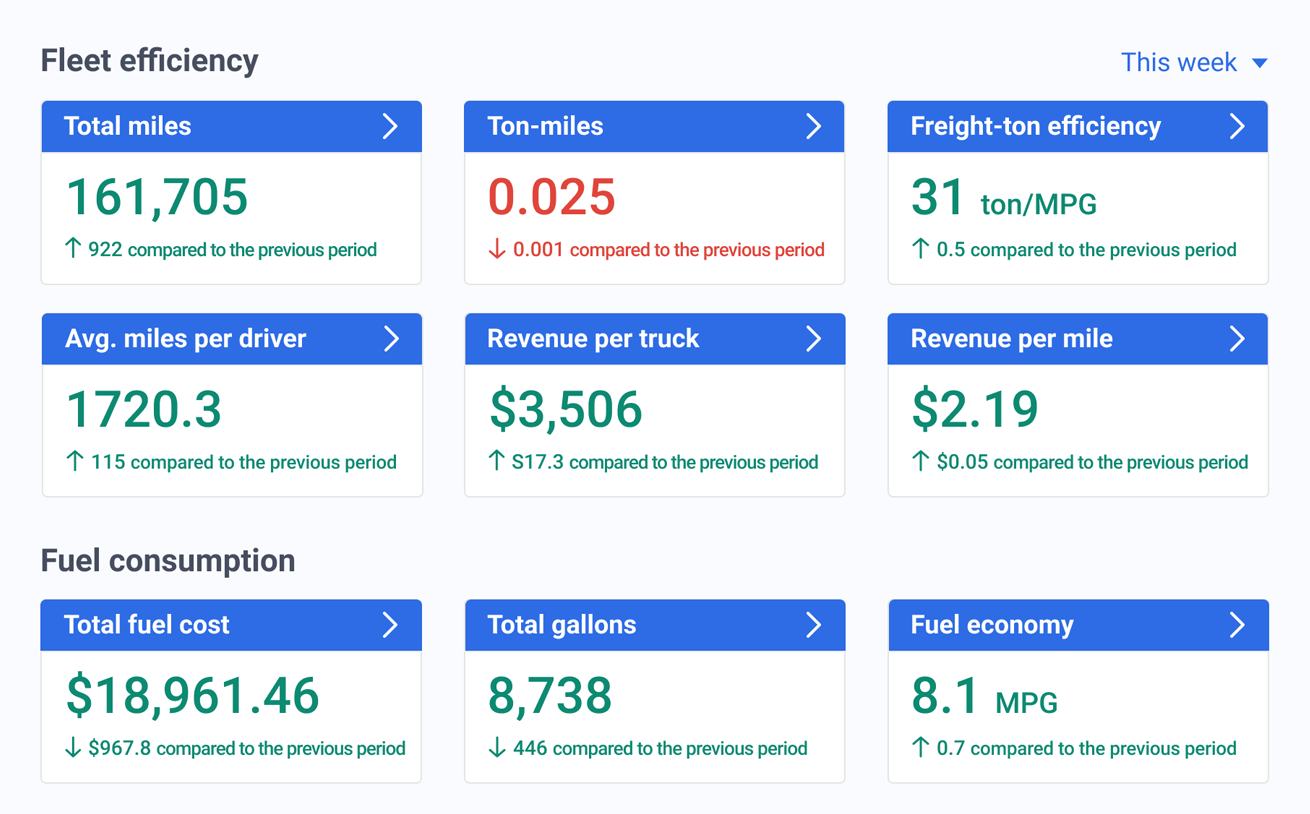 Transportation and logistics intelligence
Operational capacity planning and optimization.
Static and dynamic route optimization and planning.
Data-driven fuel consumption estimation.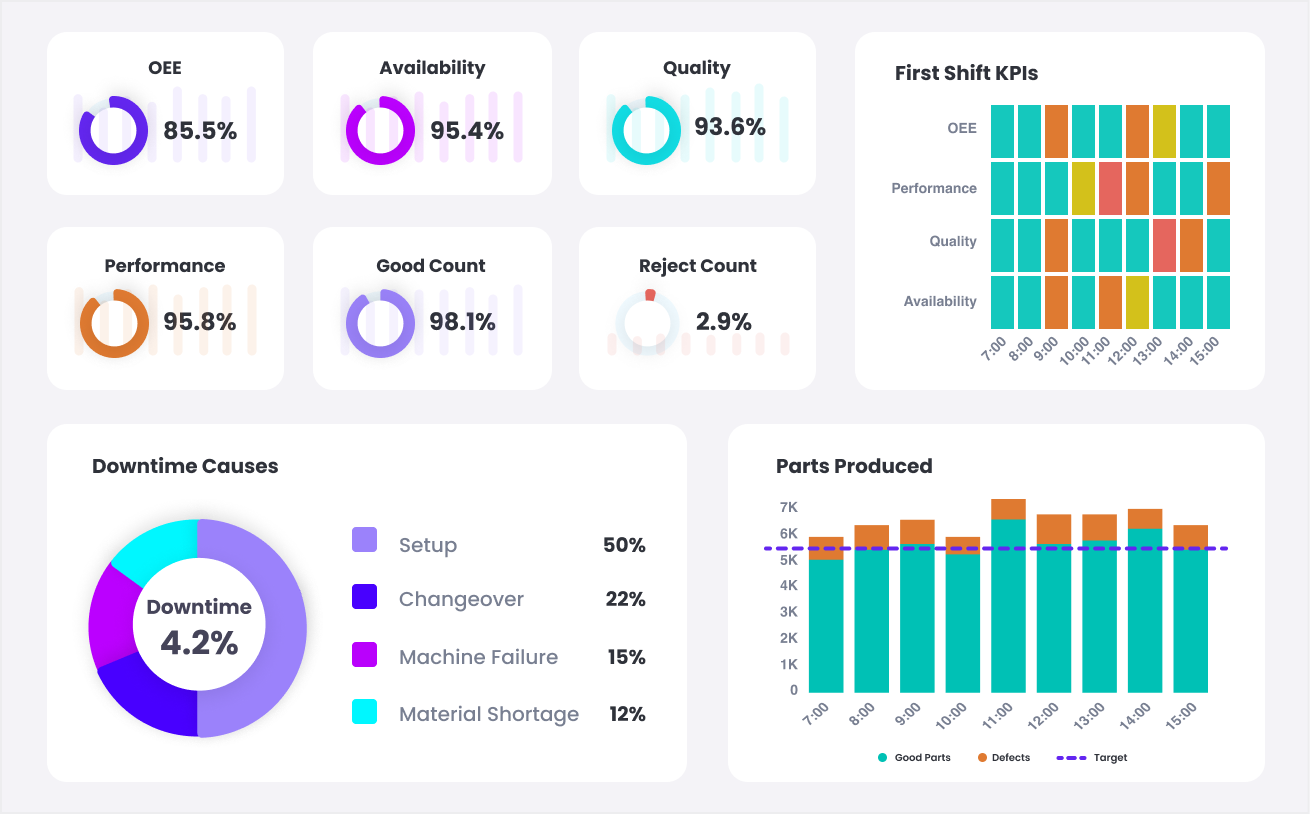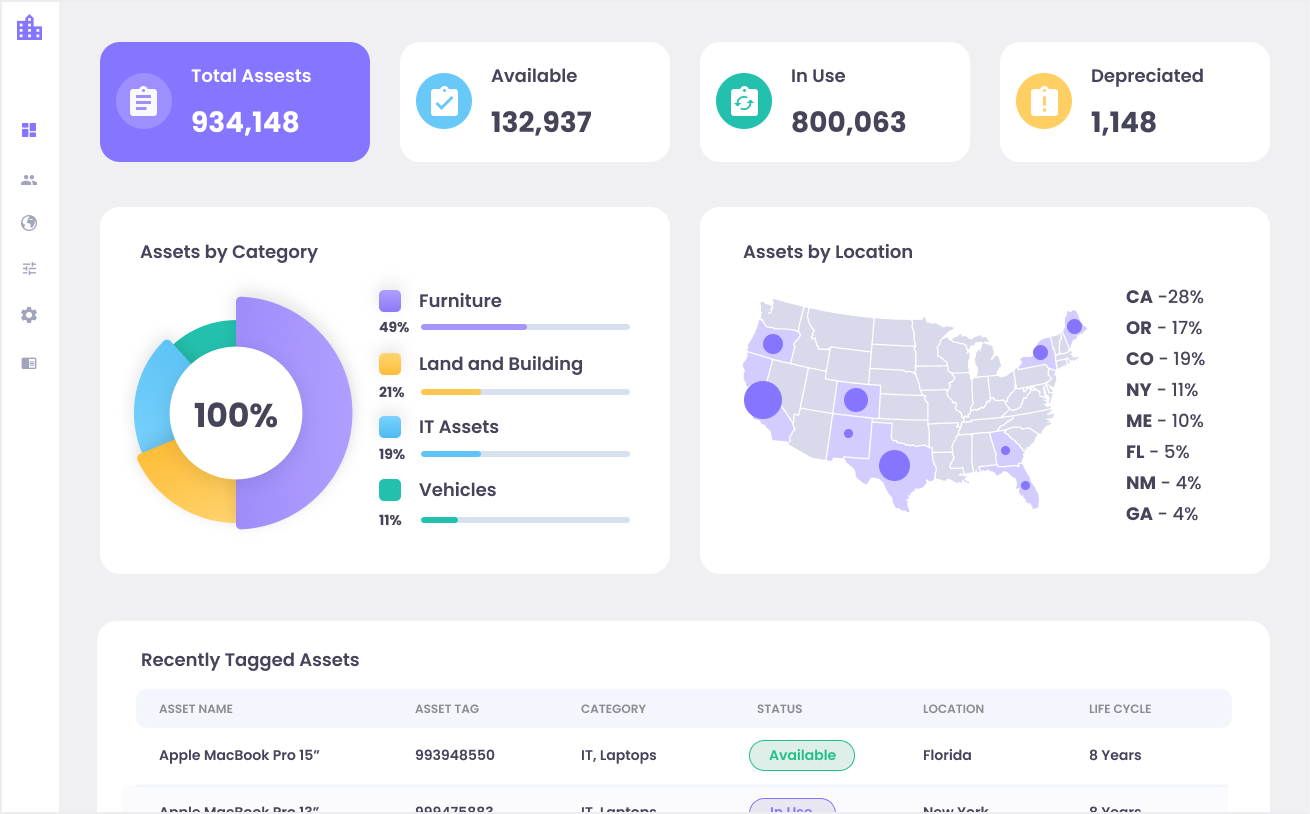 Enterprise asset intelligence
Enterprise asset usage analytics.
Enterprise asset life cycle management.
Enterprise asset investment planning.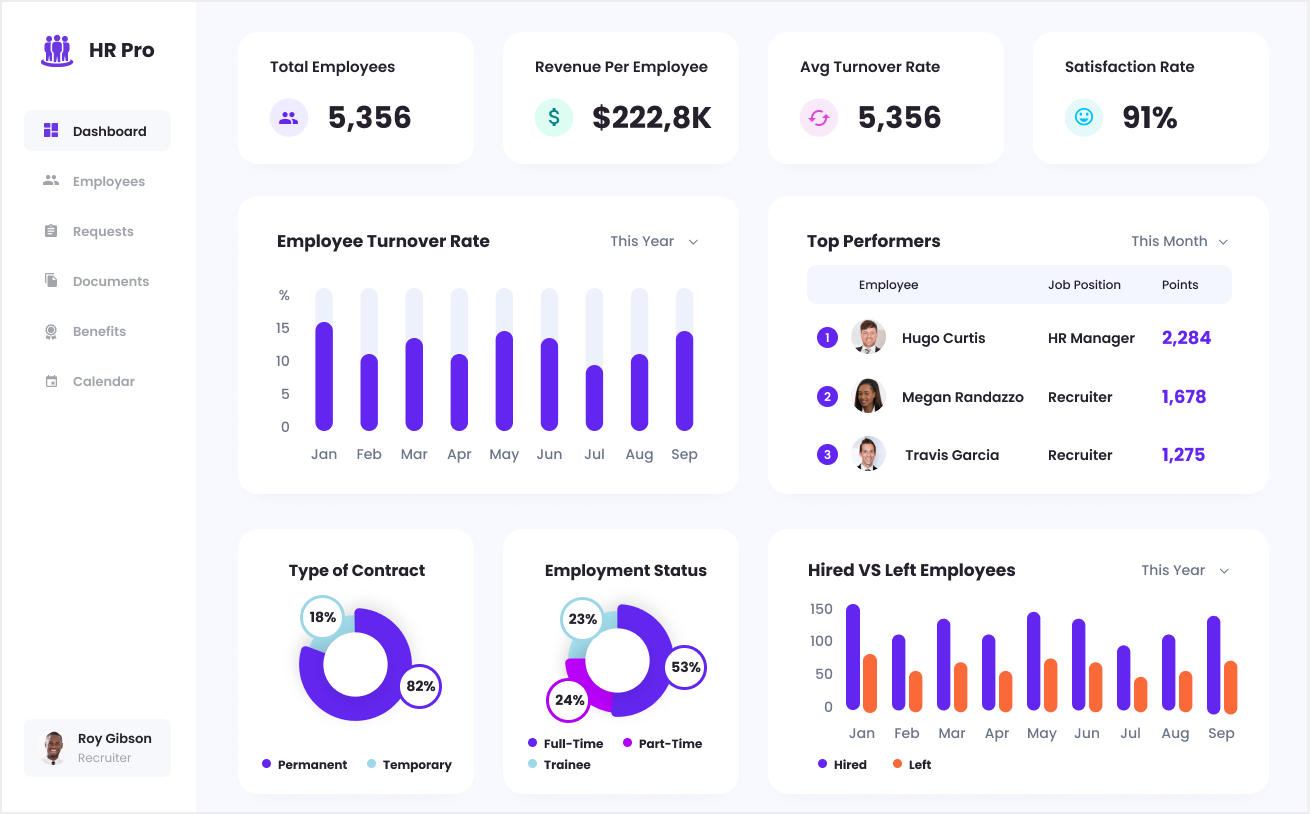 Employee performance monitoring and analysis.
Workforce planning.
Employee churn prediction and management.
Employee recruiting analysis.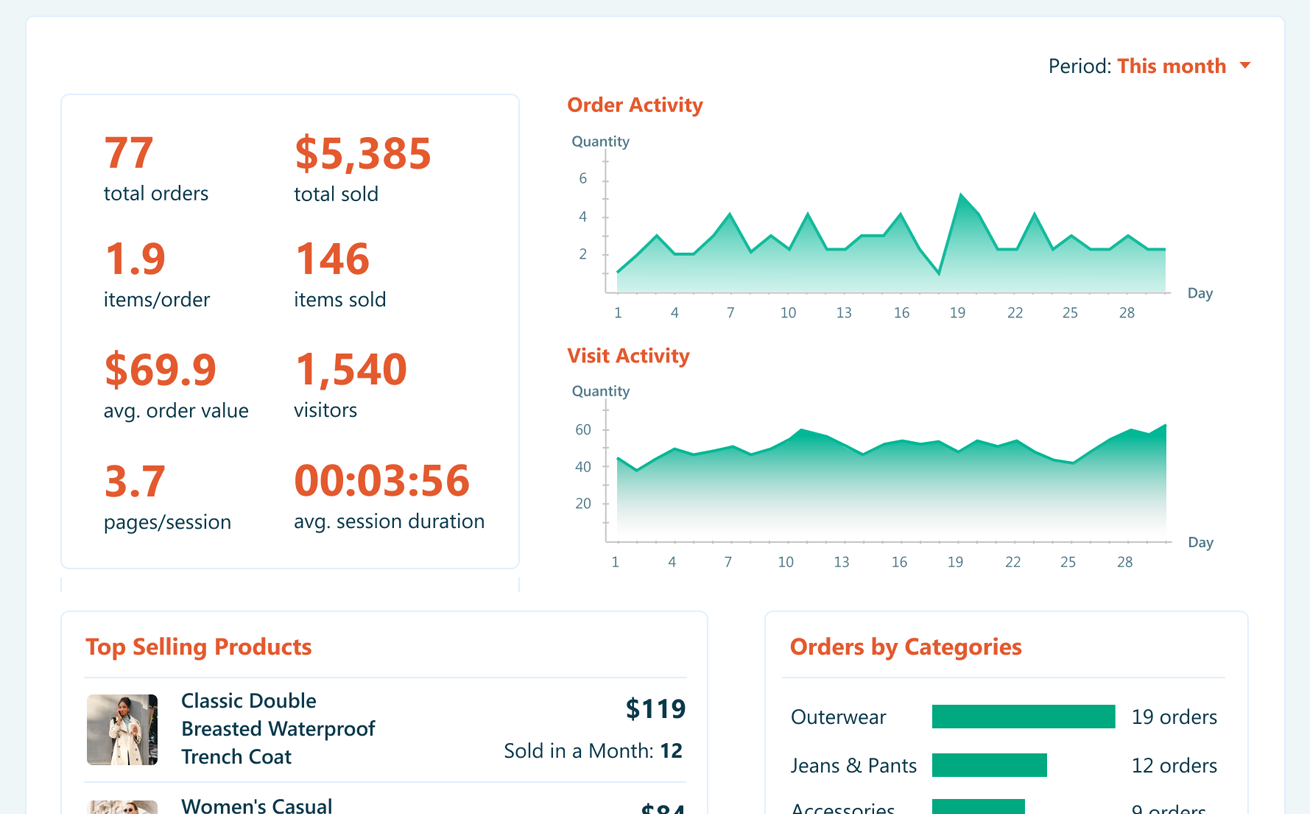 Customer behavior analytics and segmentation.
Sales and marketing performance analytics.
Intelligent demand forecasting and dynamic price optimization.
Multi-echelon inventory optimization
Highlights of ScienceSoft's BI Portfolio
Happy Customers Is What Inspires Us to Strive for Perfection
Heather Owen Nigl
Chief Financial Officer
Alta Resources
When we first contacted ScienceSoft, we needed expert advice on the creation of the centralized analytical solution to achieve company-wide transparent analytics. ScienceSoft's team members proved to be extremely flexible and responsive. They stayed in daily contact with us, which allowed us to adjust the scope of works promptly and implement new requirements on the fly. Additionally, the team delivered demos every other week so that we could be sure that the invoicing system aligned with our business needs.

Donat Gaudreau
Electrochemical Cell Design and Test Engineer
Unilia Fuel Cells
We commissioned ScienceSoft to build a flexible database with user interfaces for uploading and exporting data to access and manage our test data stored as time-based CSV files. Within 8 months from the start of the project, ScienceSoft's team implemented a fully functioning database solution. ScienceSoft's experts promptly reacted to new solution requirements that appeared during the project without stalling its progress.
Maria Zannes
President & CEO
bioAffinity Technologies
bioAffinity Technologies hired ScienceSoft to help in the development of its automated data analysis software for detection of lung cancer using flow cytometry. Our project required coordination with multiple companies and individuals. ScienceSoft worked well with everyone. They are reliable, thorough, smart, available, extremely good communicators and very friendly.
Kaiyang Liang Ph.D
Professor
Miami Dade College
We needed a proficient big data consultancy to deploy a Hadoop lab. ScienceSoft's team proved their mastery in a vast range of big data technologies and showed themselves as great consultants. Special thanks for supporting us during the transition period. Whenever a question arose, we got it answered almost instantly. We would certainly recommend ScienceSoft as a highly competent and reliable partner.
Mark Atkins
CEO
Invention Machine Corporation
ScienceSoft has delivered cutting-edge solutions to complex problems bringing in innovative ideas and developments. ScienceSoft follows specifications very rigidly, requiring clear communication about intended functionality. My final comment about ScienceSoft reflects their dedication to handle any problem that occurs as a result of hardware or software issues; simply put, they will go the extra mile to support their customers regardless of the time of day these issues arise.
View all customer reviews
Components and Processes That Our Data Analytics Solutions Cover
Extracting data from diverse data sources, transforming it into a predefined format and loading it into a storage destination.
Storing any type of data, including big data.
Centralized storing of structured data for reporting and analysis.
Structuring data in a multidimensional format for rapid self-service data analysis.
Data reporting and visualization
Making analytics results digestible with immersive reports and interactive dashboards.
Identifying and eliminating data anomalies via data profiling, cleansing, validation, etc.
Ensuring data is stored, transformed and exploited in a secure way.
We Turn Your Data into Informative and Engaging BI Visuals
| | | | |
| --- | --- | --- | --- |
| Symbol map | Line chart | Bar chart | Pie chart |
| Donut chart | Heat map | Funnel chart | Connectivity chart |
| Scatterplot | Sparkline | Matrix | Pivot table |
| Gauge chart | Waterfall chart | Card chart | Custom charts, etc. |
ScienceSoft's BI Solutions with Your Business Goals as Their Core
With a wide range of analytics software capabilities, ScienceSoft doesn't believe in impressing customers by just packing software with fancy features. Instead, we make our solutions goal-oriented and ensure they bring value at every stage, including:
1. Planning
Trend analysis: identifying opportunities for a company's business growth and challenges it is likely to face.
Forecasting and what-if scenario modeling: anticipating trends and outlining scenarios that guarantee success.
Plan analysis: indentifying mismatches, bottlenecks or underutilized capacity in strategic and tactical planning, etc.
2. Plan execution and performance monitoring
Performance assessment: measuring business performance against relevant internal and external benchmarks.
Planned/actual performance comparison: comparing planned vs. actual performance to find deviations.
Root cause analysis: finding reasons for lower than planned performance.
3. Decision-making
Getting a comprehensive view of all corporate data with the slice-and-dice capability to examine data from different viewpoints (e.g., by time, organizational units, product categories, customer segments).
Highlighting growth opportunities and potential risks.
Drilling down and conducting correlation analysis to establish the cause-effect relationship between variables.
Conducting change impact analysis.
4. Optimization
Optimizing internal processes or operations by employing business analytics insights.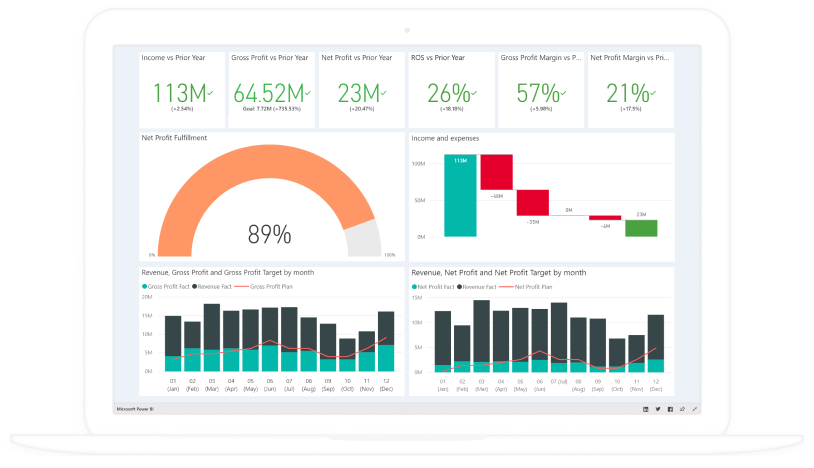 Check a Demo to See a BI Solution in Action
ScienceSoft offers you a demo of customized dashboards with drill-down capabilities that tell the whole story of a company's performance.
Why are ready-made BI tools not enough to embrace all BI capabilities?
With a variety of out-of-the-box BI tools available on the market, the need for custom BI solutions is still high. Tailored to specific business needs, the latter offer unique visualization and analytics capabilities. As a result, custom BI solutions help our clients make the most of their data and drive high user adoption across the company.
What is more, such solutions are highly flexible. Be it an additional integration, a new industry regulation requirement, or the need for more advanced capabilities, any change can be achieved through consistent evolution rather than painful redevelopment.
Technologies ScienceSoft Works With
How Much Does It Cost to Implement a BI Solution with ScienceSoft?
The costs of BI implementation may range from $80K to 1M, depending on the solution's complexity. The major cost-defining factors include but are not limited to the number of users and data sources, data volume, the complexity of data cleansing procedures, reports and analytics, the presence and number of ML algorithms.

<![endif]-->