Cybersecurity Consulting Services
Sound Answers to Modern Security Challenges
With 34 years in IT and 20 years in cybersecurity, ScienceSoft offers IT security consulting services to make sure your apps and IT infrastructures are resilient to the ever-evolving cyber threats.
Cybersecurity consulting services cover strategic, operational, and technical aspects of security: from developing a future-proof security program to implementing dedicated controls and techs. All these measures help efficiently handle software and IT infrastructure vulnerabilities, detect and prevent intrusion attempts.
How We Resolve Your Cybersecurity Concerns
Cybersecurity program assessment
Outcome: an impartial expert review of how mature your cybersecurity program is. It serves as a basis for further improvements that will ensure consistent and cost-efficient cybersecurity management and reliable protection of IT assets.
What we offer
What we offer:
Evaluating if the security department is appropriately resourced (leadership and skills to prevent and address known risks) and properly placed within the organizational hierarchy to function efficiently.
Checking if potential threats and vulnerabilities endangering the company's IT assets are fully outlined.
Reviewing the existing IT risks.
Checking if all the necessary measures to identify, protect against, respond to, and recover from cyber threats are in place.
Security program development and improvement
Outcome: a future-proof cybersecurity program that fully covers your security and compliance needs. It will bring the risk of security breaches down to a minimum and create an effective system of response to cyber threats.
What we offer
What we offer:
Determining the processes and IT assets (employees, data, software, infrastructure components) to be covered by the program based on the compliance requirements, business specifics, growth plans, etc.
Describing the as-is cybersecurity profile.
Defining the potential threats to the IT processes and assets, detecting vulnerabilities, evaluating the impact and likelihood of security breaches.
Prioritizing IT security risks.
Creating the target cybersecurity profile by outlining the planned operational, technical, and managerial security measures.
Comparing the as-is profile and the target profile to determine gaps.
Creating a prioritized action plan to address the gaps and adjust the current cybersecurity practices.
Helping implement the program: e.g., designing the missing policies or processes, conducting employee security training, configuring tools, networks, and apps.
Cybersecurity assessment
Outcome: a comprehensive evaluation of the overall security posture, covering on-premises and cloud environments, at the administrative and technical levels. Actionable guidance on fixing the existing security flaws.
What we offer
What we offer:
Security audit: evaluation of administrative and technical security controls in place.
Vulnerability assessment and pentesting of your IT infrastructure and applications.
Compliance assessment: checking how well your policies, procedures, and technical controls meet the requirements of HIPAA, PCI DSS/PCI SSF, GLBA, SOC 2, GDPR, ISO 27001, NYDFS, and other standards and regulations.
Cybersecurity risk analysis
What we offer
What we offer:
Analyzing the specifics of your business, IT environment, and compliance requirements (HIPAA, PCI DSS/PCI SSF, GLBA, SOC 2, GDPR, ISO 27001, NYDFS, and more.).
Inventorying your IT assets.
Detecting security flaws in your IT policies, processes (IT operations, development, QA), infrastructures, and software.
Evaluating the likelihood and the potential impact of vulnerability exploitation.
Analyzing and prioritizing IT security risks.
Providing a risk mitigation plan.
Compliance consulting
Outcome: lasting compliance with the security standards and regulations such as HIPAA, PCI DSS/PCI SSF, GLBA, SOC 2, GDPR, ISO 27001, NYDFS, and more. Preventing the financial and reputational losses resulting from compliance breaches.
What we offer
What we offer:
Determining the standards and regulations to comply with (incl. mandatory and voluntary standards).
Analyzing the existing compliance gaps: e.g., missing policies, procedures, and software/IT infrastructure technical controls.
Delivering a remediation roadmap.
Helping implement the processes required to maintain compliance in the long run.
Application security consulting
What we offer
What we offer:
Planning the security controls for a future app (at the levels of architecture and functionality), taking into account the app's compliance requirements.
Helping incorporate best security practices in the development process and adopt the DevSecOps approach.
Performing compliance assessment, code review, vulnerability assessment, and penetration testing to help improve the security and compliance of an existing app.
What we offer
What we offer:
Analyzing the assessment scope and purpose (e.g., preparation for HIPAA compliance audit, network segmentation check.)
Configuring and running automated scanning of IT networks/IT infrastructures (servers, workstations, connecting devices, databases, email services, etc.) and applications (web, mobile, desktop apps).
Analyzing the scanning results to exclude false positives and classify the detected vulnerabilities by their severity.
Delivering a final report on the assessment results and the required corrective measures.
Penetration testing
Outcome: an in-depth understanding of how real-life intruders can get hold of your company's data, apps, or IT infrastructure and what harm they may inflict.
Pentesting is a common requirement for compliance with various information security standards and regulations.
What we offer
What we offer:
Network pentesting.
Pentesting of publicly accessible systems: customer-facing apps, IoT systems, email services.
Pentesting of remote access.
Penetration testing models we employ:
Black box – our testers simulate real-life hacking attacks by only using publicly available information about the target.
Gray box – to get comprehensive results quickly, our testers are allowed to use limited info about the testing target (e.g., the network structure, unprivileged user credentials).
White box – to reveal and explore maximum vulnerabilities, our testers are granted administrative privileges and full information about the testing target: e.g., an app's architecture and tech stack.
Social engineering testing
What we offer
What we offer:
Phishing – manipulative emails that aim to trick employees into disclosing confidential information or breaking security rules.
Spear phishing – individual emails targeting specific employees (e.g., responsible for high-level decisions, holding access to restricted information).
Whaling – individual emails targeting C-level executives.
Vishing – manipulative phone calls.
Smishing – manipulative text messages.
What we offer
What we offer:
Open-source intelligence – collecting publicly available info about the target company and its IT environment that can be used to plan and launch attacks.
Vulnerability scanning.
Social engineering attacks simulation.
Attempting a series of technical attacks to get unauthorized access to the IT environment, remain undetected, and escalate privileges.
Comprehensive reporting on the testing results with actionable guidance on upgrading your cyber defense.
Compromise assessment
Outcome: an investigation of ongoing and past attacker activities in your IT environment. Assistance with remediating the damage done and reinforcing your cyber defense to prevent future breaches.
What we offer
What we offer:
A thorough search for the compromise indicators in endpoints, network traffic, and logs: e.g., anomalous privileged user account activity, suspicious changes in system files, mismatched port-application traffic.
Profound analysis and detailed description of the findings.
Clear guidance on the optimal ways to reduce the attack surface or contain an ongoing attack.
Implementation assistance
Outcome: properly implemented technical controls that work best for your software and IT infrastructure.
What we offer
What we offer:
Ensuring all-around network security: network segmentation, firewalls, antimalware, IDS/IPS, EDR, SIEM, SOAR, and more.
Securing applications at any stage of SDLC: secure architecture design, strong data encryption, input validation, multi-factor authentication, data backups, etc.
Why Choose ScienceSoft as Your Cybersecurity Consultant
Vast experience and multi-faceted expertise
20 years in IT security, a solid portfolio of successful cybersecurity projects.
Hands-on experience with major cybersecurity standards and regulations: HIPAA, PCI DSS, GDPR, SOC 2, NIST SP 800-53.
Certificates of Internal Auditors for ISO 9001, ISO 13485, ISO 27001.
Adherence to the best security practices outlined by NIST Cybersecurity Framework, OWASP Web Security Testing Guide, CIS Benchmarks, ISO 27001, and other frameworks.
A competent multi-skilled team: security and compliance consultants, pentesters (including Certified Ethical Hackers), project managers, developers, and DevOps engineers experienced in secure software development.
Ready to handle complex infrastructures and advanced techs
Dedicated to quality
Consulting Deliverables that Bring Real Value
Depending on the scope and goals of a specific cybersecurity consulting project, we will provide a set of detailed reports and clear action plans to help you:
Join Our Happy Customers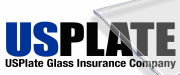 Yoni Silberberg
Co-Founder
SubPLY
Thanks to ScienceSoft's high-quality services, we were able to locate and neutralize vulnerabilities and ensure the security of our customers' personal data. We were very pleased to see such a comprehensive approach. During our cooperation, ScienceSoft's team showed deep cybersecurity expertise as well as excellent communication skills, quickly addressing any of our questions and concerns.

Dzmitry Nikitsin
CTO
Appcast
Upon the completion of security tests, we got comprehensive reports with the detailed information on the detected critical and non-critical security weaknesses and recommended measures to mitigate them. Our experience of cooperation with ScienceSoft's security testing team proved the company to be a competent cybersecurity services provider. We consider ScienceSoft to be a reliable business partner who understands how to make collaboration beneficial.
Joel B. Cohen
President
USPlate Glass Insurance Company
ScienceSoft's cybersecurity experts helped us build a plan for two penetration tests: (1) review of our corporate networks and (2) review of our cloud AWS services. They were very responsive and helpful in planning of the tests. We were very satisfied with the professional, timely, and friendly service and we greatly appreciate their help in securing our networks. We eagerly recommend ScienceSoft as a strong cybersecurity partner.

Ed Gordon
VP Products
5 Dynamics
When I reached out ScienceSoft, they were immediately responsive to my inquiry, they provided a very competitive quote quickly, and they were able to schedule the testing shortly after our acceptance of the quote. ScienceSoft's security testing team performed exceptionally well and gave us confidence that our application posed no serious vulnerabilities. Cooperating with ScienceSoft was a terrific experience, and we will definitely consider them for our future security testing needs.
View all customer reviews
Where You Win with ScienceSoft
| | |
| --- | --- |
| | Prevention, not cure. We help apply reliable policies, processes, and tools to prevent or detect security incidents at the earliest stages, which helps avoid costly security and compliance breaches. If you want to focus on your core business activities while ensuring the safety of your IT environment, you can benefit from our end-to-end vulnerability management services. |
| | Tailored pragmatic approach. We don't offer one-size-fits-all solutions. To precisely meet your needs and reduce security management costs, we analyze the existing security practices, threat environment, legal and regulatory requirements, business objectives, and organizational and budgetary constraints of your company. |
| | Future-proof strategy. To ensure lasting security and compliance, we design security strategies that can be easily adapted to the changing business and IT landscape. Even if one day you decide to change your vendor base, shift to fully remote work, or adopt advanced techs like IoT, you can stay confident in your cyber defense. |
Join ScienceSoft's Success Stories
Let Us Meet You Where You Are

ScienceSoft has been in cybersecurity since 2003 – that's almost two decades. Over this time, we've learned one thing about IT security: there's no one-fits-all solution. So, the best thing we can do is always stay on top of our game and offer a holistic, but tailored approach to each of our clients. We factor in every aspect of their IT security and all the possible threats they may face, then customize their security controls to offer the most pragmatic answer to their specific problems.

Plus, we believe in long-term business connections built on trust and mutual value. We have clients who have been with us for over 5–10 years, and our partner network includes AWS, Microsoft, Cisco, Oracle, and more global tech leaders.

<![endif]-->