Cybersecurity Consulting
Cybersecurity consulting helps proactively identify security threats and gaps in companies' IT environments. Since 2004, ScienceSoft delivers full-scale information security consulting services for companies in 30+ industries, including healthcare, financial services, retail, professional services, etc.
Enhance your information security through our competencies to:
Monitor how protected and robust your cyber-environment is against APTs, ransomware, and other offenses.
Identify existing vulnerabilities in your network to prevent potential attacks.
Uplevel the performance of your information security solutions.
Timely detect cyberattacks in your network.
Keep your sensitive data secure.
Ensure you're compliant with information security standards in your industry.
APT Protection
Companies of any size are getting exposed to advanced persistent threats (APTs) more than ever. ScienceSoft's security consultants configure and fine-tune SIEM solutions to perform proactive detection of APTs to avoid financial losses, sensitive data leaks and retain corporate reputation.
ScienceSoft's SIEM team will help your organization resist APTs by fine-tuning your security solution to make it scan your network thoroughly.
We check how well QRadar monitors the network and analyze if the platform can reveal APT presence.
We fine-tune your SIEM solution to enable proper monitoring of your current security state and detect visible signs of an APT.
We configure and fine-tune QRadar to factor in possible attack scenarios so that it can detect APT symptoms.
We provide QRadar with a set of specific correlation rules that will allow you to catch APTs in your particular business environment.
APT-focused SIEM solutions allow companies to:
their IT landscapes at different levels to capture an APT at any stage.
all security events in a single console. This enables detecting APT symptoms using the entire set of security parameters available in SIEM platforms.
strong anti-APT defense in line with industry best practices.
check out our siem-based apt protection services
Penetration Testing Services
ScienceSoft delivers penetration testing to identify potential gaps in companies' networks that intruders can break through.
In cooperation with our customers, we choose between Black Box, White Box or Grey Box penetration testing to pick the profile that suits your case best.
We develop custom test scenarios to check networks, applications, services and operating systems.
We use a number of attacking techniques, such as SQL injection, spoofing, social engineering, etc., to cover every scenario that intruders may exploit to assail your company.
We analyze test results and put them together in a comprehensive report. The report shows how easy existing vulnerabilities are to exploit and how much damage such an exploit can cause to a compromised system.
We develop a rehabilitation scenario that includes our recommendations on how to eliminate the revealed aberrations and achieve a shellproof protection. On demand, we will fix the vulnerabilities properly.
Penetration testing allows our customers to:
Get a comprehensive overview of their network, application, and operating system vulnerabilities to be proactive and prevent attacks instead of combatting them.
Check if a system's defense is still rocking after adding new applications, seriously modifying the current ones, or introducing new offices.
Understand if the current defense is sufficient, or if they should take measures to improve it.
Reveal potentially dangerous non-compliance with corporate security policies and industry-specific security requirements, such as GLBA, HIPAA, PCI DSS, FISMA/NIST, both compulsory and non-mandatory.
Prevent downtimes caused by systems' inoperability that can spiral into huge financial losses and reputation damage.
Here are some ouf our pentesting projects: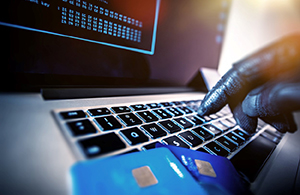 Success story
Penetration testing of a new web application for a multinational retail chain operating across 30+ countries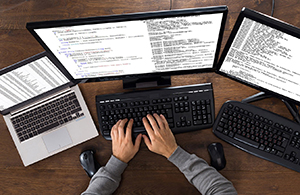 Success story
Information system penetration testing for a mobile operator with 5+ mln subscribers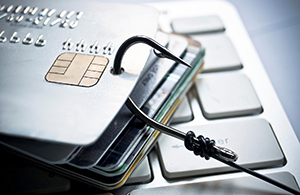 Success story
Penetration testing of web applications for a European bank with $300+ mln in total assets
check out our Penetration Testing Services
Identity and Access Management Services
ScienceSoft provides identity and access management (IAM) services based on IBM Security Identity and Access Manager.
ScienceSoft's consultants will help you to keep your data safe by advising on proper configuration of IAM Manager in accordance with your security landscape:
| | | |
| --- | --- | --- |
| We implement a role-based access in your system to keep cybercriminals away from your sensitive data. | We automate user account life cycles to optimize their output and facilitate user profiles management. | We implement the segregation of duties model to enable flawless system performance when more than one user executes a task. |
Why go for IAM:
To control access to corporate data.
To ban unreliable users' access to corporate resources and sensitive data and to provide both data integrity and their accessibility for authorized persons at the same time.
To detect the presence of malicious administrators in your IT department.
What Our Customers Say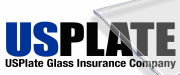 Ed Gordon
VP Products
We partnered with ScienceSoft to carry out penetration testing of our Simpli5® web-based application. We were under some time pressure to get penetration testing performed as quickly as possible. When I reached out ScienceSoft, they were immediately responsive to my inquiry, they provided a very competitive quote quickly, and they were able to schedule the testing shortly after our acceptance of the quote.
Gulnara Dashdamirova
Director of Security Department
We commissioned ScienceSoft to carry out QRadar implementation and support. ScienceSoft analyzed our technical requirements and created a design draft for a QRadar solution. During the following three months, they integrated QRadar with relevant IT infrastructure components, introduced standard and custom correlation rules and report templates, fine-tuned the SIEM solution to minimize the number of false-positive offenses.
Rob Ellis
CEO
When we were looking for a reliable security testing partner for the first release of our cloud-based application, we chose ScienceSoft to provide us with quality testing services and security code review. Throughout security testing activities, ScienceSoft's cybersecurity team proved to be result-oriented and attentive to detail. The team responded quickly and produced useful reports which were easy to understand and implement if required.
We hired ScienceSoft's cybersecurity team to validate the security of our corporate networks and our cloud AWS services. They were very responsive and helpful in planning of penetration tests. We were very satisfied with the professional, timely, and friendly service and we greatly appreciate their help in securing our networks.

Daniel Diaz, BS
Documentation and Compliance Specialist
ScienceSoft provided us with the proper documentation agreed upon during the initial stages. They had quick turnaround times for pentesting, less than 2 weeks! ScienceSoft Sales team works with you until all services are complete. I highly recommend ScienceSoft.

Ilya Ostrovskiy

Chief Product Officer

We commissioned ScienceSoft to carry out penetration testing of our external and internal infrastructure, including penetration testing of a communication web app. During the project, ScienceSoft's team found 18 vulnerabilities, delivered a detailed report on all the detected issues, and provided recommendations on how to improve the security of the tested objects.

ScienceSoft's team performed black box penetration testing on our environment that includes web applications with public addresses. A comprehensive report was provided with the identified vulnerabilities that were classified according to their criticality, and recommended mitigation measures.

Improve the Protection of Your IT Environment

Backed with the wealth of expertise in security consulting, our team is ready to help you design and implement the most relevant defense for your IT environment and the information stored within it. Feel free to reach us to get the answers to any security-related questions you have.

<![endif]--> <![endif]--> <![endif]-->