Managed Security Services
Managed security services help companies prevent, detect and respond to IT infrastructure threats. Since 2004, ScienceSoft offers real-time monitoring, proactive prevention, efficient management, prompt detection, and quick response to security incidents of various complexity.
Why Choose ScienceSoft
19 years of experience in cybersecurity.
A cloud-centric MSSP, based on the Prevent - Manage - Detect - Respond model.
Structured approach to the managed security services based on more than 14 years of ITSM experience.
IBM Business Partner in Security Operations & Response.
Mature quality management system confirmed by the ISO 9001 certification allowing to implement projects fully meeting customers' quality, time, and budget expectations.
Assured security of the customers' information we access proved by ISO 27001 certificate.
Customers' Needs We Address
As a managed security service provider with 19 years in cybersecurity, ScienceSoft tailors its offer for different customers. Among our customers are companies from healthcare, manufacturing, banking, retail, ecommerce companies and other online businesses, SaaS providers.
We design our MSSP offering to address the following security-specific needs:
Sufficient security coverage across customers' diverse IT environments.
IT infrastructure protection against non-targeted widespread real-time threats, advanced persistent threats (APTs), etc.
Cybersecurity Components Our Managed Security Services Include
ScienceSoft's security services include the real-time monitoring, management, and/or provision of the following cybersecurity components (hardware, software, cloud services):
Threat intelligence tools.
Firewalls, intrusion prevention systems (IPS) and intrusion detection systems (IDS).
Email security and antivirus software.
Denial of service (DoS) and distributed denial of service (DDoS) protection solutions, and other security components.
IT Components Our Managed Security Services Cover
ScienceSoft's offering in managed security services is designed to ensure the protection of the following IT components:
Networks.
On-premises data centers, data storages, big data storages, etc.
Cloud services (IaaS, PaaS, SaaS) from Amazon Web Services (AWS), Azure, Google Cloud Platform (GCP) customers use, as well as customers' applications and data in cloud.
Customer-facing applications, e.g., ecommerce stores, customer portals, SaaS applications, etc.
Corporate IT infrastructure and customers' internal applications, and other IT components.
The Scope of Our Managed IT Security Services
ScienceSoft offers a full set of cybersecurity services:
Security strategy design
We design the entire security strategy and its technical components (e.g., IDS/IPS to use, mandatory security policies to apply).
We plan the adoption of cloud-based security technologies within your IT infrastructure to increase the overall cyber protection.
IT infrastructure configuration
We integrate a customer's IT infrastructure into a modern could-centric security infrastructure.
Security incidents prevention
We advise on the security policies to apply to improve the entire security level.
We advise on the implementation of the SecOps approach to provide for a higher level of application security.
We conduct managed vulnerability scanning of networks, servers, databases, and applications.
We carry out penetration testing regularly depending on each customer's needs and the necessity to ensure compliance with security regulations and standards (PCI DSS, HIPAA, and others).
Managed detection and response to security threats
We ensure the 24x7 security monitoring and analysis of security events collected from the IT infrastructure and application logs.
We deliver advanced threat monitoring and unified threat management with the use of the latest threat intelligence technologies.
We ensure rapid security incident response.
We deliver regular compliance reporting based on the data gathered with a SIEM system.
We provide reporting on device, application, and network security management and security monitoring results.
How We Deliver Managed Security Services
At all cooperation stages, we stay self-managed, which minimizes customers' management and administration efforts. Along with that, our customers can easily control our performance through regular reporting they get based on KPIs, e.g., security incidents detected and resolved, changes in security components implemented, etc.
1
Discovery
We analyze the IT landscape, cybersecurity needs and tools in use (SIEM, IDS/IPS solutions, etc.) based on the incident history, change backlogs, the input from IT and business departments.
We perform knowledge mining for IT assets, infrastructure and its components configurations, security policies, process descriptions, etc.
We conduct service planning and prepare an SLA with defined service-level objectives (SLOs).
2
Responsibility transfer
We design a cybersecurity strategy with a possible migration to modern cloud-centric security technologies.
We integrate a customer's IT infrastructure into a modern security infrastructure.
We take over the responsibility for a customer's overall infrastructure protection.
3
Service delivery
We deliver a full set of managed security services.
We provide service results analysis and reporting (weekly and/or monthly) to ensure that our customers have complete visibility over the service delivery.
If applicable, we implement a SecOps approach by aligning the efforts of our security team with IT infrastructure operations team and application developers.
4
Improvements
We prepare proposals on the possible process and IT infrastructure security improvements quarterly and assist in their implementation.
Proper protection built within a short time frame and at a reasonable cost
ScienceSoft's security team provides:
A set of managed IT security services with standardized processes and templates.
Security consultants available at the discovery stage and ready to constantly collaborate with customers' IT operations and development teams.
Advanced cloud security tools.
Coverage of all cybersecurity aspects without big investments into hardware, software, personnel
ScienceSoft's security team ensures:
No substantial upfront investments.
The usage of primarily cloud-based security components to minimize costs.
The availability of competent security architects, administrators, analysts, and security testers to cover all the duties of a security operations center (SOC).
Advanced threat protection
ScienceSoft's security team provides:
Advanced event and flow analysis leveraging threat intelligence of the managed SIEM system.
SIEM and log management.
Protection against the perimeter and insider threats.
End-to-end managed security services delivered within the budget
ScienceSoft's security team offers:
Pricing based on service consumption.
Mature project management for optimized resource utilization.
Our Happy Customers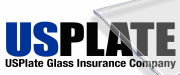 Ed Gordon
VP Products
We partnered with ScienceSoft to carry out penetration testing of our Simpli5® web-based application. We were under some time pressure to get penetration testing performed as quickly as possible. When I reached out ScienceSoft, they were immediately responsive to my inquiry, they provided a very competitive quote quickly, and they were able to schedule the testing shortly after our acceptance of the quote.
We hired ScienceSoft's cybersecurity team to validate the security of our corporate networks and our cloud AWS services. They were very responsive and helpful in planning of penetration tests. We were very satisfied with the professional, timely, and friendly service and we greatly appreciate their help in securing our networks.
Rob Ellis
CEO
When we were looking for a reliable security testing partner for the first release of our cloud-based application, we chose ScienceSoft to provide us with quality testing services and security code review. Throughout security testing activities, ScienceSoft's cybersecurity team proved to be result-oriented and attentive to detail. The team responded quickly and produced useful reports which were easy to understand and implement if required.

Ilya Ostrovskiy
Chief Product Officer
We commissioned ScienceSoft to carry out penetration testing of our external and internal infrastructure, including penetration testing of a communication web app. During the project, ScienceSoft's team found 18 vulnerabilities, delivered a detailed report on all the detected issues, and provided recommendations on how to improve the security of the tested objects.

Daniel Diaz, BS

Documentation and Compliance Specialist

ScienceSoft provided us with the proper documentation agreed upon during the initial stages. They had quick turnaround times for pentesting, less than 2 weeks! ScienceSoft Sales team works with you until all services are complete. I highly recommend ScienceSoft.

Gulnara Dashdamirova

Director of Security Department

We commissioned ScienceSoft to carry out QRadar implementation and support. ScienceSoft analyzed our technical requirements and created a design draft for a QRadar solution. During the following three months, they integrated QRadar with relevant IT infrastructure components, introduced standard and custom correlation rules and report templates, fine-tuned the SIEM solution to minimize the number of false-positive offenses.

ScienceSoft's team performed black box penetration testing on our environment that includes web applications with public addresses. A comprehensive report was provided with the identified vulnerabilities that were classified according to their criticality, and recommended mitigation measures.

Let Us Keep Your IT Infrastructure Secure

Our managed security services will ensure real-time protection of your ever-changing IT infrastructure from rapidly evolving security threats.

<![endif]--> <![endif]--> <![endif]-->