Outsourced NOC Services
Monitoring and support
Outsourced Network Operations Center (NOC) services comprise continuous IT infrastructure monitoring, its defects' prevention and quick fixing. ScienceSoft's managed NOC services include 24/7 infrastructure monitoring and L2, L3 tech support to efficiently handle your IT infrastructure issues.
Why Choose ScienceSoft
34 years of IT experience.
15 years of experience in ITIL-compliant IT service management.
Microsoft Partner, AWS Select Tier Services Partner.
Experience in 30 industries, including healthcare, banking, manufacturing, telecommunications, etc.
Ability to bring value in every project, as proved by the prestigious Global Outsourcing 100 listing.
Established ISO 9001-confirmed quality management system based on quality-dedicated people and mature processes at the company and project levels.
Guaranteed safety of the customers' data we access proved by ISO 27001-certified fault-proof security management system.
All time zones coverage: from GMT -9 in North America to GMT +13 in New Zealand.
Network Components We Cover with NOC Services
ScienceSoft's NOC teams know how to expertly manage all infrastructure components, including networks, servers, workstations, virtual machines, databases, and cloud services.
Competitive Traits of ScienceSoft's NOC Services
Guaranteed incident resolution
Opting for our outsourced NOC support, you get NOC monitoring services and a self-sustained L2-L3 incident resolution pipeline with established escalation workflows.
ScienceSoft quickly dives into your IT workflows and utilizes proven ITSM practices highly adaptable to customer's processes. Besides, our deep technical roots contribute to the efficient collaboration with your or third-party IT teams.
The Financial Times Includes ScienceSoft USA Corporation in the List of the Americas' Fastest-Growing Companies 2023
For the second year in a row, ScienceSoft USA Corporation ranks among 500 American companies with the highest revenue growth. This achievement is the result of our unfailing commitment to provide high-quality IT services and create best-value solutions that meet and even exceed our clients' expectations.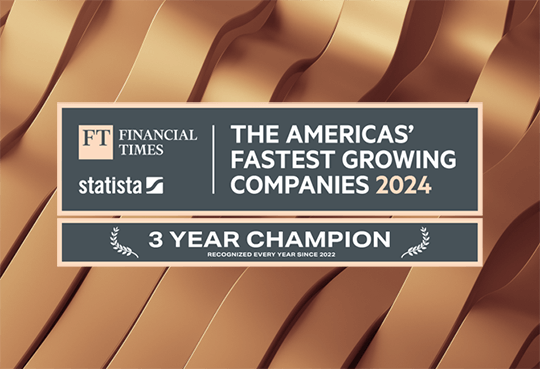 Our Selected IT Support Projects
We design and establish efficient NOC workflows:
Monitoring tools set-up.
NOC team interaction procedures.
Establishing NOC procedures and policies.
We carry out 24x7 NOC monitoring of:
Hardware performance (CPU, RAM, HDDs).
Health of IT systems and services.
State of web resources.
Expiration of network certificates.
Logged events.
Health of cloud resources.
We provide:
Remote L2 and L3 troubleshooting of detected/reported incidents
Incident reports with advanced root cause analysis.
Why You Need NOC Outsourcing ASAP
faster issue and root cause detection

fewer help requests from users

increased user satisfaction

issue detection accuracy
<![endif]--> <![endif]--> <![endif]-->