Help Desk Outsourcing Services
Equip Your Org with Effective Support
ScienceSoft will take care of user, software, and IT infrastructure support letting you get the maximum value from your digital environment and shift your focus to strategic goals.
Help desk outsourcing is a service where a provider handles the resolution of both user issues (L1) and technical issues (L2, L3) related to IT infrastructure and applications. This approach can help organizations avoid staffing problems, improve user satisfaction, and reduce support costs.
In help desk services since 2007, ScienceSoft provides mature and effective L1–L3 support on a 24/7 basis to cover all time zones from North America and Europe to Australia and New Zealand.
Select Your Case
For product companies and enterprises
Don't exhaust yourself with the painful issues your software or IT infrastructure may bring.
Click here
Entrust your help desk tasks to a reliable provider with 34 years of experience in IT.
Check our help desk services for MSP
16 years of experience in IT help desk services.
34 years of entire experience in IT.
750+ IT specialists on board.
Included in the 2022 IAOP Global Outsourcing 100 list as one of the world's best outsourcing service providers and advisors.
Predictable results and expected service quality due to our ISO 9001-proved quality management system built upon mature company-level policies, motivated people and transparent service delivery.
ISO 27001-certified fault-proof security management system to ensure safety of your data we access.
IT Help Desk Support Levels We Offer
To get the most of outsourced IT support, we offer segmenting the support team into different levels according to the complexity of issues they are expected to handle.
Our help desk specialists answer questions about software and infrastructure usage, provide instructions to solve usage issues and minor problems, such as restoring access when users forget their passwords, and create user guides, FAQs, and support articles.
Request details
We help to resolve the issues of software and network configuration, software and hardware interoperability, perform log investigation to identify root causes of problems (e.g., server overload) and fix them if enhancements at the code level are not needed. We are also ready to offer combined L1/L2 support to speed up ticket processing.
Request details
As an option, we offer L3 support. It includes tackling complex issues on the code level. We involve software engineers who can assist with fixing defects uncovered by L1 and L2 agents.
Request details
What Our Customers Say

Joe Summers
Cyber Manager
Delap LLP
To alleviate some of the burden on our inhouse engineers, we sought out a professional team of Tier 1 support staff with a technical background. We partnered with ScienceSoft, and it turned out to be an excellent match. Within just two weeks, their support agents seamlessly integrated into our processes and became an invaluable asset to our team. Thanks to their assistance, we can now process any Tier 1 issue within 15 minutes.

Ofer Alphabet
CEO
HVG Systems
We went with ScienceSoft as our help desk partner and didn't regret it. ScienceSoft's team demonstrates high technical competence, a proactive and responsible approach to IT support services, and full compliance with HVG's SLA. After a year of working together, we requested a ticket package twice as large as the initial one, and now they reliably handle Tier 1 support for many of our clients.

Alex Gudkov
Chief Information Officer
TruConnect
I would happily recommend ScienceSoft to anyone looking for a transparent, reliable IT support vendor. They helped us deliver several projects and provided L3 support for our web services. They're very effective and consistently meet all the required KPIs: we were guaranteed hotfix rollouts in under 24 hours, and they delivered on the promise.

Jarod Joyce
Creative Director
Dot It Restaurant Fulfillment
ScienceSoft has been vital to our company's growth in ecommerce over the last 3 years. We rely on the team for a variety of Magento support tasks, and they always deal with our problems fast. This really helps us move on with our business, and no technicality holds it back. They are a very versatile company in terms of the number of services they provide.
View all customer reviews
Our IT Help Desk Communication Channels
Customer portal
Case-tracking system
Email
Phone
Instant messaging
Social networks
Languages Our Help Desk Teams Speak
English
Spanish
German
French

Polish
Czech
Turkish
and more
What Makes Our IT Help Desk Services Reliable
With the profound experience in software development, QA, IT infrastructure services and more, we establish and run proactive and prompt IT infrastructure and software support.
Based on dozens of successful help desk projects we've had, we know how to establish collaboration between help desk specialists and developers, admins, the QA team, and other in-house and external professionals.
We adjust to our customers' diverse and changing requirements for the size and skills of a help desk team, time coverage, pricing models, and communication channels.
We offer mature help desk services and continuously improve their quality by knowledge accumulation and transfer, investing in relevant training of help desk agents, making process changes to enhance help desk KPIs, and more.
The Financial Times Includes ScienceSoft USA Corporation in the List of the Americas' Fastest-Growing Companies 2023
For the second year in a row, ScienceSoft USA Corporation ranks among 500 American companies with the highest revenue growth. This achievement is the result of our unfailing commitment to provide high-quality IT services and create best-value solutions that meet and even exceed our clients' expectations.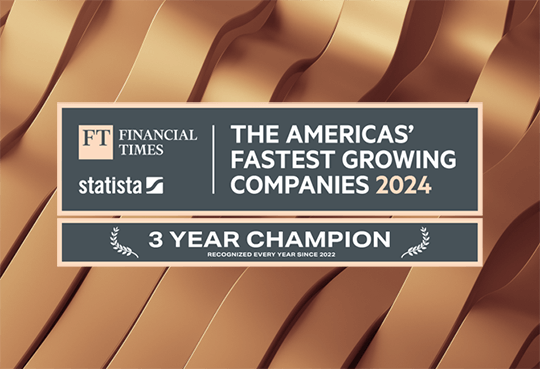 Tools We Use in Our Help Desk Services
Our Featured Help Desk Projects
How We Arrange Our IT Help Desk Services
1. Analysis of your request
We analyze your request for support services, identify user roles and their access levels and estimate the number and urgency of incoming requests. This will help us size up the efforts required for your project.
2. Service planning and SLA preparation
We discuss with you the details of our cooperation and prepare the service level agreement (SLA) accordingly. Depending on a particular case, this document normally includes:
The description of the support service package and the estimated budget.
Support hours (for example, 24/7 or 12/5 servicing) and languages of communication.
The support team's size and expertise, levels of support provided, contact channels and the type of the ticketing system used.
Definitions of incident priorities.
Incident response time depending on its priority.
A reporting schedule and the data that reports should contain.
To ensure that the chosen scope of our services corresponds to your business needs and expectations, we offer a three-month trial period and can introduce the changes to SLA, if needed.
3. Knowledge and responsibility transfer
We study software documentation, conduct interviews with your company representatives and analyze software functionality. This helps us to understand how software is designed and how it is expected to behave. Then, we prepare the needed documentation and instructions for our team.
When knowledge transfer is completed, we set up a support handover meeting to transfer responsibility from your development or another support team to our help desk specialists.
Processing requests according to SLA: we receive, assess, prioritize, and handle incidents. We regularly update users about the status of their current tickets to keep them informed. Besides incidents, we solve problems that cause multiple similar incidents to occur. This allows for preventing software failures.
Analyzing results and delivering monthly reports: we provide you with the reports containing the statistics on incidents in the agreed format.
Gathering user feedback: we collect users' feedback about software, gather change requests and thus supply get the info that prompts at how to modify software according to user needs.
Creating the knowledge base: on the basis of the encountered and solved cases, our team prepares FAQs, articles and other materials that can help software users to solve similar incidents. This significantly decreases the number of incoming tickets and reduces incident resolution time.
Conducting proactive support: monitoring your software and detecting abnormalities in its performance, we identify potential issues and address them even before service tickets come.
Offering process improvements: using KPIs, we analyze the performance of our help desk team and define possible improvements in help desk operations. After prioritizing these ideas based on potential business results, we discuss them with you and implement the approved improvement ideas.
KPIs to Measure IT Help Desk Efficiency
ScienceSoft offers a possible set of KPIs to measure the effectiveness of the provided support services.
First response time (FRT) measures the period between when a customer submits a ticket and a customer support agent provides an initial response.
Customer Satisfaction Score (CSAT) is usually based on short surveys that users fill out.
Resolution Rate (RR) shows the percentage of issues resolved by support agents from the number of total tickets received.
Examples of optional KPIs
Average time to resolution tracks how long customers have to wait for service agents to resolve their tickets.
Abandonment rate for calls measures percentage of non-answered calls within the specified timing.
Critical management requires to ensure that a critical case will be escalated to an appropriate person/department.
The final set of KPIs is agreed with each customer.
Value Our IT Help Desk Services Bring
Having cooperated with a wide range of customers, we know how to bring value to every business by:
| | |
| --- | --- |
| | Improving solution adoption: your product end users are provided with prompt and comprehensive answers to their questions on software usage, which helps them to uncover and realize the full potential of the solution. |
| | Increasing end user satisfaction levels: software issues that your clients or employees face are solved as quickly as possible, which makes your clients and employees more loyal to your software products and company. |
| | Eliminating staff issues: since you don't have to hire, onboard and train help desk specialists in your internal team, you avoid unwanted investments and commitments to save time and money for the more relevant business needs. |
| | Service desk outsourcing: we can do more than just setting up an efficient incident management process. We know how to provide high-quality services to end users and handle user communication, e.g., announcing planned changes to IT infrastructure components. |
What You Get when Outsourcing IT Help Desk to Us
Regular service level reports.
Incident reports with root cause analysis.
Knowledge base articles on various types of typical help desk requests.
User guides and FAQ.
Help desk assessments based on user surveys.
Cost Factors of Help Desk Outsourcing
The price of outsourced help desk services depends on various factors, such as:
Pricing model (per ticket, bucket of hours).
Number of tickets.
Help desk levels (L1, L1/L2, L3).
SLA terms (e.g., response time, first contact resolution).
Time coverage (e.g., 8/5, 12/5, 24/5, 24/7).
Help desk team's size and competencies.
The team member's actual workload, e.g., 5 FTE (168h*5), 1 FTE (168h), 0.25 FTE (40h).
Let Us Calculate a Help Desk Price for Your Case
Please answer a few simple questions about your help desk needs. Our team will quickly calculate the cost for your case.
ScienceSoft's experts will study your case and get back to you with an answer within 24 hours.
<![endif]--> <![endif]--> <![endif]-->