Outsourced Help Desk Services for MSP
Private label help desk outsourcing is a winning option for MSP to raise efficiency and reduce costs of help desk operations without hiring and growing an in-house help desk team.
With 15 years of experience in providing L1-L3 support services, ScienceSoft offers outsourced white label help desk services to relieve managed service providers from the burden of keeping and scaling up an in-house help desk team. You reserve the customer relationship ownership, while our company covers your customers' help desk needs under your brand, upholding its reputation.
Why ScienceSoft
34 years of entire experience in IT.
16 years' experience in providing outsourced white label help desk services for the customers across such industries as IT, healthcare, retail (both brick-and-mortar and ecommerce), banking and finance, manufacturing and more and the ability to conduct service ticket resolution for users with different skill levels: from novices to experts.
13 years of experience in managed IT services covering applications, cloud infrastructures, servers, data storages.
1,200+ happy clients worldwide: from North America and Europe to Australia and New Zealand.
15 years' experience in ITSM and working according to ITIL principles.
ScienceSoft is accredited and rated A+ by BBB.
Transparent and flexible pricing for outsourced help desk services. Our pricing plans depend on the scope of help desk services your company needs.
ISO 9001-confirmed quality management system resting upon mature quality-oriented practices and policies, result-driven and motivated people and transparent support processes.
Safety of the customers' data guaranteed by our ISO 27001-certified unfailing security management system.
Our help desk team fully manages and performs L1 help desk services or cooperates with a customer as an extension of their in-house L1 support team.
Request details
We handle L1 tickets and provide a part of L2 technical support, possibly in collaboration with your in-house technical support team.
Request details
We provide 24/7 preventive infrastructure monitoring and L2, L3 tech support to anticipate and promptly solve problems with IT infrastructure.
Request details
What Our Customers Say

Joe Summers
Cyber Manager
Delap LLP
ScienceSoft has proven to be an exceptional partner for white-label help desk services. To alleviate some of the burden on our inhouse engineers, we partnered with ScienceSoft. Within just two weeks, their Tier 1 support agents seamlessly integrated into our processes and became an invaluable asset to our team. Thanks to their assistance, we can now process any Tier 1 issue within 15 minutes.

Alex Gudkov
Chief Information Officer
TruConnect
I would happily recommend ScienceSoft to anyone looking for a transparent, reliable IT support vendor. They helped us deliver several projects and provided L3 support for our web services. They're very effective and consistently meet all the required KPIs: we were guaranteed hotfix rollouts in under 24 hours, and they delivered on the promise.
Jarod Joyce
Creative Director
Dot It Restaurant Fulfillment
ScienceSoft has been vital to our company's growth in ecommerce over the last 3 years. We rely on the team for a variety of Magento support tasks, and they always deal with our problems fast. This really helps us move on with our business, and no technicality holds it back. They are a very versatile company in terms of the number of services they provide.
| | |
| --- | --- |
| | Establishing and managing 24/7 private label help desk to provide a single point of contact for your customers under your brand name. We are flexible in applying help desk solutions for ticketing: we may use either an MSP's ticketing system or our solutions for tracking service tickets. |
| | Creating SOPs (standard operating procedures) for the help desk team to follow. We also create a knowledge base for the help desk team to ensure quick and effective ticket resolution and regularly expand it with newly solved issues. |
| | Conducting user training and preparing self-support materials for your customers and boost self-support for the issues end users can handle independently. |
| | Assessing end user feedback to measure their satisfaction with the services you provide and help desk services. |
The Financial Times Includes ScienceSoft USA Corporation in the List of the Americas' Fastest-Growing Companies 2023
For the second year in a row, ScienceSoft USA Corporation ranks among 500 American companies with the highest revenue growth. This achievement is the result of our unfailing commitment to provide high-quality IT services and create best-value solutions that meet and even exceed our clients' expectations.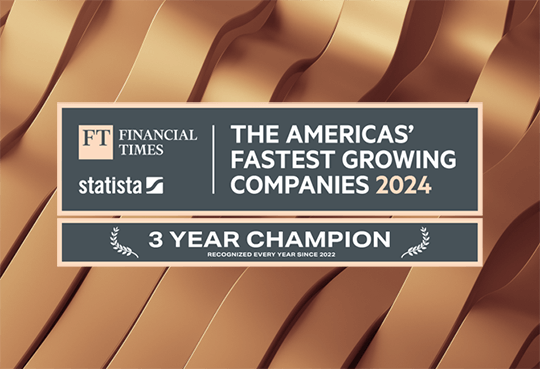 Languages Our Help Desk Teams Speak
English
Spanish
German
French

Polish
Czech
Turkish
and more
<![endif]--> <![endif]--> <![endif]-->