Data Warehousing Services
Data warehouse services include advisory, implementation, support, migration, and managed services to help companies benefit from a high-performing DWH.
Since 2005, ScienceSoft helps its clients consolidate data in an efficient DWH solution and enable company-wide analytics and reporting.
What Makes ScienceSoft a Trustworthy Partner
Data warehousing services since 2005.
Data analytics expertise since 1989.
Designing and implementing business intelligence solutions since 2005.
A dedicated team of DWH solution architects, data engineers, DevOps specialists, database administrators, QA specialists.
Expertise in delivering complex and large-scale solutions (incl. real-time data warehouses) for 30+ industries.
Quality-first approach based on a mature ISO 9001-certified quality management system.
ISO 27001-certified security management based on comprehensive policies and processes, advanced security technology, and skilled professionals.
Data Warehouse Services by ScienceSoft
ScienceSoft's Data Warehouse Portfolio 
The Financial Times Includes ScienceSoft USA Corporation in the List of the Americas' Fastest-Growing Companies 2023
For the second year in a row, ScienceSoft USA Corporation ranks among 500 American companies with the highest revenue growth. This achievement is the result of our unfailing commitment to provide high-quality IT services and create best-value solutions that meet and even exceed our clients' expectations.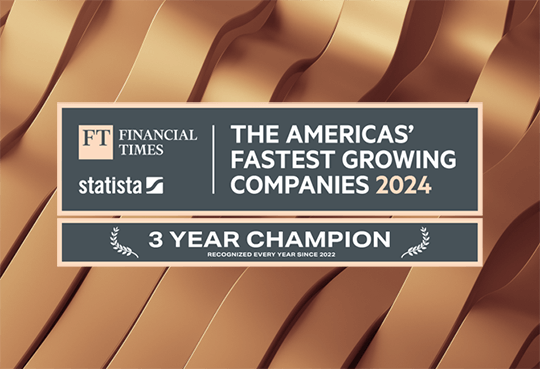 Why Build Data Warehouse Solutions with ScienceSoft
project time and budget costs due to thorough project management

less time for DWH solution maintenance due to optimal platform choice

reduction in cloud computing costs due to proper cloud configurations
With dozens of DWH projects in our portfolio, we still haven't had a chance to say: "Oh, it's just like that X project, remember? Let's use it as a template!" And honestly, I don't think this will ever be the case. Even same-industry companies face unique challenges, which requires different approaches to make data work. I believe that tailoring DWH solutions to specific business concepts and processes is what drives customer satisfaction with ScienceSoft's services.
Our Customers Say
Heather Owen Nigl
Chief Financial Officer
Alta Resources
We first contacted ScienceSoft to get expert advice on the creation of the centralized analytical solution. After we got a clear project roadmap, we commissioned ScienceSoft to develop a part of the solution, covering invoicing. The system automates data integration from different sources and provides visibility into the invoicing process. We have already engaged ScienceSoft in supporting the solution and would definitely consider ScienceSoft as an IT vendor in the future.

Donat Gaudreau
Electrochemical Cell Design and Test Engineer
Unilia Fuel Cells
We commissioned ScienceSoft to build a flexible database with user interfaces for managing our test data stored as time-based CVS files. ScienceSoft delivered a fully functioning solution regardless of the new requirements that appeared during the project. We are planning to extend the logic of our reports and dashboards and data processing options in our solution, and we'll definitely be considering ScienceSoft as our partner in this initiative.
Maria Zannes
President & CEO
bioAffinity Technologies
bioAffinity Technologies hired ScienceSoft to help in the development of its automated data analysis software for detection of lung cancer using flow cytometry. Our project required a large amount of industry-specific methodology and algorithms to be implemented into our new software connected to EHR/LIS systems, which ScienceSoft's team handled well due to a profound understanding of laboratory software specifics and integrations.
View all customer reviews
Our Cooperation Highlights
Timing

To meet the DWH project timeframes and help you get ROI early, we apply the most relevant iterative software development methodologies (Agile, Scrum).

Service delivery

To maximize the value of our services, ScienceSoft:

Works in adherence with the signed SLA, which outlines project timelines, responsibilities, deliverables, etc.
Outlines a KPI system for full visibility into the DWH project progress health.
Sets up transparent collaboration in the form of: meetings with project stakeholders, presentations of important project decisions, cross-departmental workgroups to solve complex problems, etc.

Flexible pricing models

Fixed price – for small DWH projects, one-time activities, and short-term (up to 4 months) fixed-scope engagements.
Time & Material – for midsize and large data warehouse projects, end-to-end DWH advisory services, extra activities, etc.
Consumption-based pricing (subscription fee) – for DWaaS, regular fixed-scope DWH support and administration activities.
Data Warehousing Services FAQs
What if our data is voluminous? Do you have experience in big data?

ScienceSoft is equally proficient in working with both traditional and big data. We have 10 years of experience in end-to-end big data services, including big data analytics and visualization.

How to ensure our employees actually use the DWH?

Making it easy to reach company-wide DWH adoption is one of our priorities. To achieve this, we design DWH capabilities with unique user needs in mind. For instance, we enable zero code reports creation for BI users with a limited tech background and ensure easy solution navigation. We also create detailed software documentation and provide training for your internal teams.

We implemented a DWH. What's next?

After implementing a data warehouse, it's crucial to keep it high-performing and stable and ensure its capabilities correspond to the changing needs of your organization. This is achieved through ongoing DWH maintenance (e.g., continuous monitoring and adjustment of hardware and software configurations) and timely evolution (e.g., adding new data sources, data models, and reports).

What is the difference between a data warehouse and a database?

The difference between a data warehouse and a database is in the nature of data the storages handle and the purposes they serve. A data warehouse stores highly structured, pre-processed data from multiple sources to enable its analytics via BI reports and queries. A database handles real-time operational and transactional data from one application to enable app transactions.

What are the leading DWH vendors?

According to the 2023 Forrester Wave Report, Snowflake, Google BigQuery, Amazon Redshift, and Azure Synapse Analytics are singled out as leaders and strong performers. ScienceSoft widely uses these platforms in our practice. Visit our dedicated page to learn more about their specifics.

<![endif]--> <![endif]--> <![endif]-->