Cyber Security Assessment Services
All-Around Security System Evaluation and Remediation Aid
With 20 years in cybersecurity, ScienceSoft offers security assessment services. We check every security aspect within a company and help remediate security flaws.
Security assessment services are designed to provide a full-scale evaluation of an organization's cyber defense and compliance posture. It embraces security policy review, security testing, and evaluating user cyber resilience.
A leading security assessment company, ScienceSoft employs experts in various cybersecurity areas, including network protection, secure coding, ethical hacking, compliance management. They combine automated tools and manual techniques to explore potential security gaps and offer remediation guidance.
ScienceSoft as a Time-Tested Cybersecurity Assessment Company
34 years in IT services, including secure software development for highly regulated industries, such as healthcare and BFSI.
20 years in information security, a solid portfolio of successful projects.
11 years in cloud consulting and development.
Adherence to best security practices outlined by NIST, OWASP, CIS, PTES, ISO 27001, and other authoritative sources.
Profound knowledge of HIPAA, PCI DSS, GDPR, GLBA, SOC 2, and other standards and regulations.
Recognized as Top Penetration Testing Company by Clutch.

For the second straight year, ScienceSoft USA Corporation is listed among The Americas' Fastest-Growing Companies by the Financial Times.
Security Maturity Assessment: Know and Grow Your Security Posture
Information security maturity assessment evaluates a company's ability to manage vulnerabilities and handle cyber threats. To assess if the organization's existing cybersecurity program fully addresses its security needs and further strengthen its security posture, we check the following aspects:

Risk management.
Security assurance.
User cyber resilience.
Incident response.
Supply chain and external vendor management.
Compliance management.
Continuous improvement strategy, and more.
Security Assessment Components
Make sure that your security assessment is not just a tick-the-box exercise. It is essential to employ various attack scenarios and imitate the hacking techniques as closely as possible. At ScienceSoft, we simulate the actions of different types of attackers, use multiple attack vectors, and try both technical and social engineering tactics.
Check Out How a Comprehensive Security Assessment Unfolds
A security assessment plan outlines the objectives and scope of the security checkup, as well as defines the required resources, steps, and timelines. At ScienceSoft, we thoroughly plan and meticulously carry out the following steps:
1
Planning the assessment
Identifying and prioritizing data, applications, networks, users, and processes to be assessed.
Outlining the specific objectives and goals the assessment should fulfill: e.g., assessing risks, detecting vulnerabilities, evaluating compliance with certain security standards.
Assembling the team with the necessary security skills: e.g., cloud security experts, senior developers, and compliance consultants.
2
Information mining
Gathering documentation on the target assets and security policies and procedures: e.g., network diagrams, previous security assessment reports, employee training materials.
Interviewing system administrators, IT managers, and other stakeholders to better understand their security concerns and get deep insights into the IT environment and internal processes.
3
Identifying security gaps
Technical assessments to identify vulnerabilities within the networks and applications: vulnerability scanning, pentesting, and source code review.
Interviews and social engineering testing to check how well the employees know and adhere to the security policies and best practices.
Reviewing security policies and procedures to evaluate their efficiency.
If needed, evaluating the security controls in place against the applicable compliance standards.
4
Gap analysis
Evaluating the potential impact of the detected vulnerabilities and the likelihood of their exploitation.
Defining optimal corrective measures and possible security enhancements to fix the detected flaws and ensure high security and full compliance with the relevant standards.
5
Presenting the findings
Delivering a final report with an executive summary, comprehensive vulnerability description, and prioritized remediation steps.
If needed, providing additional explanations about the assessment process and results to the relevant stakeholders.
Deliverables You Get Upon ScienceSoft's Security Assessment
We prepare a series of reports describing the assessment process and identified flaws. To address the latter, we deliver a remediation plan. Depending on a specific project, we can provide:
Security audit report.
Penetration testing and vulnerability assessment reports describing and prioritizing the detected vulnerabilities.
Social engineering campaign report.
Risk assessment report.
Compliance gap analysis report.
Network configuration diagrams.
Report on the existing gaps in the IT policies and procedures.
Report on the staff's cyber awareness.
Report on the state of IT security training materials.
Recommendation deliverables
Remediation guidelines: an IT risk management plan, a list of corrective measures for all the detected vulnerabilities.
Recommendations on improving policies and procedures: e.g., on how to improve the security training process and materials.
Remediation help: e.g., secure network architecture design, secure software architecture design, a list of software security features.
Security Assessment Tools
Below you can find some of the tools that support and enhance manual security exploration during our assessment projects.
Security Audit vs. Security Assessment: Understanding the Difference
Our Customers Say
We hired ScienceSoft's cybersecurity team to validate the security of our external and internal corporate networks. For the corporate networks, they performed black box and grey box penetration testing of our multiple IP addresses. Testing took only five days to validate to complete. After penetration testing was finished, we received a comprehensive report containing all the found vulnerabilities classified according to their criticality and recommendations on their mitigation.

In their review of our AWS services (Identity and Access Management (IAM), VPC Service Controls, AWS Config, CloudTrail, etc.) they checked the security of cloud environment configurations and our corporate data stored in the cloud and the effectiveness of our security practices in AWS. After that, we received another report with clear recommendations on how to enhance the cybersecurity of our AWS environment. We were very satisfied with the professional, timely, and friendly service and we greatly appreciate their help in securing our networks.
Joel B. Cohen, President, USPlate Glass Insurance Company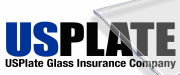 Benefits You Get with ScienceSoft
With hands-on experience in 30+ industries, we assign specialists with the relevant domain expertise to each specific project to ensure a deep understanding of the business specifics.
A complete view of vulnerabilities
We combine different assessment techniques and tools to detect maximum vulnerabilities at all levels of your cyber defense.
We classify vulnerabilities based on their criticality to help you prioritize remediation activities and wisely allocate resources.
We help you pinpoint and strengthen vulnerable areas in your cyberdefense before hackers can take advantage of them.
We leverage our experience with major security standards (PCI DSS, PCI SSF, HIPAA, ISO 27001, GDPR) to help you detect and remediate gaps hindering your compliance.
A Selected Project by ScienceSoft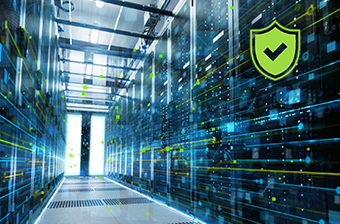 IT Security Assessment for a Gulf-Based Retail Bank with 550 Branches
ScienceSoft provided:
Vulnerability assessment and penetration testing of the network's external perimeter.
Vulnerability assessment and penetration testing of the network's internal environment (servers, firewalls, etc.).
Cyber risk assessment of the client digital channels (internet banking, mobile banking, POS merchant service, QR code payments, clients' payments, and communication in social networks).
Simulation of social engineering attacks.
Why Businesses Turn for Cybersecurity Assessment Services
Professional IT security assessment becomes a real lifesaver while IT environments of most companies keep growing more complicated and less controllable, due to:
| | | |
| --- | --- | --- |
| Transition to remote work and resulting decentralization of a company's IT environment | A growing number of connected devices powered by IoT technology | Massive amounts of users' data in social media, which boosts social engineering attacks |
What Our Customers Choose: High-Demand Assessment Types
Network security assessment
To give an all-around view of network protection, we:
Create a detailed network map.
Evaluate network architecture.
Analyze configurations of network devices.
Assess the efficiency of firewalls, IDS/IPS, DLP, SIEM, and other network security tools.
Review the network security policies and procedures: e.g., access control, incident response policies.
Analyze network traffic, and more.
Software security assessment
Within a comprehensive mobile or web application security assessment, we check:
Authentication and authorization.
Input and output validation.
Error handling and logging.
Data protection.
Third-party components.
Configuration setting.
Secure development practices.
Secure deployment practices, and more.
We define the security responsibilities of the cloud customer, and check how well the necessary measures are implemented, for example:
Identity access management: user provisioning, role-based access control, MFA, service account management.
Data protection and adherence to data privacy standards: data encryption, isolation, and recovery practices.
Secure configuration management.
Monitoring, threat detection and incident response, and more.
Database security assessment
To check if a database meets security best practices and compliance requirements, we evaluate:
Data encryption.
Database patch management.
Database activity monitoring.
Database backup and recovery.
Change management.
Security awareness of database administrators and users.
Are You Prepared to Handle Modern Cybersecurity Challenges?
| | |
| --- | --- |
| 25K+ was the record annual amount of new IT security vulnerabilities and exposures reported in 2022 (Statista) | 38% was the increase in worldwide cyberattacks in 2022, compared to 2021 (Check Point) |
<![endif]--> <![endif]--> <![endif]-->