Fintech Software Development Services
ScienceSoft combines 18 years of experience in building software for banking, financial services, and insurance with practice-proven expertise in advanced technologies to deliver reliable fintech solutions.
Fintech software development services are aimed to build robust solutions that drive significant improvements in the quality and efficiency of financial services with the help of powerful automation capabilities and advanced techs (AI/ML, big data, IoT, blockchain, and more).
ScienceSoft designs and builds top-flight fintech solutions that help BFSI companies upgrade their unique business operations and leverage new business models while ensuring sensitive data security and regulatory compliance.
ScienceSoft's Service Scope
Our fintech application development company provides full-cycle consulting and development services to help traditional BFSI services providers, fintech startups, and software product companies build effective and secure fintech solutions.
Fintech software consulting
We define a best-fitting niche and a unique selling proposition for your fintech solution and design an optimal feature set, architecture, UX and UI, and toolkit. You also get expert advice on security and compliance and a detailed implementation plan to minimize project risks.
I need this!
Fintech software development
We develop your fintech solution, integrate it with the required systems, and run the necessary quality assurance procedures. We can also provide after-launch software support. You promptly get a solution with powerful capabilities tailored to your business and end user needs and receive all necessary software documentation.
I need this!
Modernization of legacy finance software
We can rearchitect your solution, migrate it to cloud, or revamp its legacy codebase and tech stack. In addition, we can upgrade software with new features to support your unique workflows – a fast and cost-effective way for you to get a modern fintech solution fueled by advanced techs.
I need this!
I'm proud of ScienceSoft's team of fintech professionals and the unique mix of competencies they can bring to the table for such a demanding and meticulous industry as BFSI. From product planning to process automation to cybersecurity — there's no field they can't cover. I am always glad when ScienceSoft helps a fintech startup generate high revenue with a brand-new solution, or when our client from the traditional finance segment becomes a digital leader and drastically outperforms industry benchmarks with a unique fintech app.
Fintech Solutions ScienceSoft Delivers
From simple mobile apps to large-scale networks for multi-party transaction processing – as a fintech software development company, ScienceSoft ensures prompt and risk-free implementation of all kinds of fintech initiatives.
Convenient and secure web and mobile applications that provide self-service options and seamless digital experience for a financial services provider's customers.
Complex processing systems
Large-scale systems with a comprehensive processing engine at their core – they are able to handle complex operations specific to a particular BFSI segment:
Mortgage systems
Core banking systems
Peer-to-peer (P2P) marketplaces
Online platforms that connect multiple financial services providers, including private investors, with individuals and SMBs in need of financial services or funding:
P2P insurance platforms
Crowdfunding platforms
Process automation solutions
Comprehensive solutions powered with advanced data science techs that help drive valuable insights from a company's business data and optimize financial operations.
Secure and scalable web platforms that enable complex multi-party financial activities, such as trading, investing, currency exchange.
Digital collaboration solutions
Centralized and blockchain-based platforms and networks providing digital collaboration environment for a BFSI company's internal teams and external partners, as well as for multiple financial services providers.
Online apps that enable fast and easy payments and money transfers while ensuring full security of the users' personal and billing information. Cryptocurrency wallets to transact and manage crypto assets.
Programmable assets built on blockchain that may represent tradeable securities, utilities, rewards, particular financial rights, and more. Blockchain-based digital currencies that serve as a means of payment, exchange, and value storage.
Intelligent virtual assistants
AI-powered agents that handle personalized customer communication and can provide clients with intelligent advice on the proper payment and investment actions.
Financial fraud detection software
Advanced cybersecurity tools that rely on artificial intelligence to instantly identify and prevent malicious behavior of a company's employees or clients.
The Financial Times Includes ScienceSoft USA Corporation in the List of the Americas' Fastest-Growing Companies 2023
For the second year in a row, ScienceSoft USA Corporation ranks among 500 American companies with the highest revenue growth. This achievement is the result of our unfailing commitment to provide high-quality IT services and create best-value solutions that meet and even exceed our clients' expectations.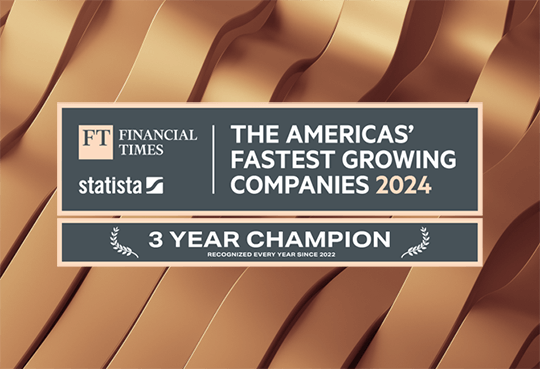 How Each BFSI Industry Sector Benefits from Specialized Fintech Software
Convenient 24/7 access to banking services for customers via self-service banking apps.
Fast and easy delivery of banking services due to automation of core banking operations.
Prompt and error-free processing of financial transactions with the help of open banking APIs.
Fully paperless banking process under the innovative neobanking model.
Instant, accurate, and secure payment processing due to payment automation.
High customer satisfaction due to seamless digital payment experience and support for trending payment options: QR code-based payments, NFC-enabled onsite mobile payments, peer-to-peer (P2P) money transfers, and more.
Domestic and cross-border cryptocurrency payments enabled by the blockchain technology.
Prompt AI-powered risk assessment and loan-related decision-making.
Optimal, analytics-based loan pricing.
Efficient payment collection and debt recovery enabled by process automation.
Fast access to funds for borrowers and attractive investment opportunities for lenders under the P2P lending model.
Automated processing of mortgage applications and calculation of mortgage-associated fees; streamlined collateral management, mortgage close, servicing, and foreclosure processes.
Scalable digital storage for large-volume mortgage documents.
Full visibility into borrower performance and associated risks due to real-time API-enabled borrower data collection.
Data-driven insurance underwriting and automated, risk-based insurance pricing.
Prompt and accurate claim settlement due to instant capture and intelligent validation of claim-related data.
Facilitated collaboration between the internal teams, agents, clients, and vendors via multi-role insurance portals.
Support for innovative insurance models, such as usage-based insurance and pay-as-you-live life and health insurance, enabled by integration with IoT tracking systems.
Minimized financing-associated fees due to intelligent advice on the optimal loan amount and duration.
Automated calculation of charges and commissions under the financing activities.
P2P financing platforms to enable highly accessible and cost-effective financing transactions, including crowdfunding transactions.
Transparent and secure blockchain-based financing, including ICO and STO.
Accurate investment decisions due to AI-powered guidance on portfolio optimization.
Streamlined trading activities due to automated transaction opening, confirmation, renewal, and closing.
Minimized investment risks due to precise estimation of the expected financial gains and intelligent advice on the proper hedging strategies.
Secure, fast and cost-effective financial transactions due to blockchain-based transaction handling with no involvement of intermediaries.
Automated transaction enforcement using smart contracts.
Easy access to the global market due to DeFi solutions' ability to seamlessly process cross-border transactions.
Elimination of low-value manual tasks, such as bookkeeping, billing, financial reporting, etc., due to the corporate finance process automation.
Streamlined control over enterprise-wide financial activities due to real-time collection of data on all finance-related operations.
Comprehensive financial analytics powered by AI.
Personal finance management
End-to-end traceability of personal expenses due to automated timestamped recordkeeping of financial transactions.
Fast and convenient planning of spend and savings by period and expense category with the help of personal finance apps.
The ability to drive higher savings thanks to intelligent recommendations on spend optimization opportunities.
Why Build Fintech Software with ScienceSoft
Since 2005 in software development for the financial services industry.
Fintech developers proficient in advanced techs: AI, big data, cloud, blockchain, IoT, AR.
Since 2003 in cybersecurity to ensure world-class protection of fintech software.
In-house compliance experts with 5–20 years of experience to help achieve fintech software compliance with all required regulations.
An ISO 9001- and ISO 27001-certified company that guarantees mature quality management and full security of its customers' data.
What Our Customers Appreciate about ScienceSoft

Khalid Ahadov
Executive Director
Unibank
We chose ScienceSoft as a technology partner for the mobile banking development project. We were pleased with the outcomes of the project, as well as with the collaboration mode. ScienceSoft brought to the table substantial expertise in mobile application development and explicitly customer-centered approach to the application design. We especially appreciate their professional approach to security issues, which were among our main concerns due to strict regulations.

Juhani Onkalo
Head of eBanking
Tieto
ScienceSoft powered Tieto with a competent team to develop products for banking services. The team has been delivering results within budget and time. I'm absolutely satisfied with the quality of their services, their development skills and responsibility as well as the way they manage communication with us and our clients.

Jeff Cafolla
CMO and Co-Founder
Secure-DeFi
We wanted to build a multi-chain crypto wallet that would let users convert cryptocurrencies without commission. ScienceSoft came up with a go-to architecture, features, and tech stack for our multi-chain wallet, and introduced a detailed roadmap for crypto wallet implementation. In addition, they helped us develop a corporate website to represent essential technical information and a white paper for our potential customers and investors.
Heather Owen Nigl
Chief Financial Officer
Alta Resources
The invoicing system created by ScienceSoft automates data integration from different sources, invoice generation, and provides visibility into the invoicing process. We have already engaged ScienceSoft in supporting the solution and would definitely consider ScienceSoft as an IT vendor in the future.
View all customer reviews
Reliable Techs & Tools We Use
Advanced Technologies We Are Experienced In
Click on the cards below to learn more about ScienceSoft's skills in trending technologies.
See How You Benefit from Partnering with ScienceSoft
ScienceSoft's practice shows that flexibility is a key to meeting each client's expectations regarding the fintech software development timelines and budget. We offer:
Flexible cooperation models
Full outsourcing of fintech software development.
A dedicated team to take over a part of your project.
Team augmentation with the required number (from 0.5 to 150+ FTEs) of our best talents.
T&M, T&M with a cap – for advisory activities or agile implementation of a fintech solution.
Fixed price – for software development divided into clear stages (fixed price for each stage).
A monthly subscription fee – for support activities.
Flexible development pace
Quick project start (1–2 weeks).
An MVP of your fintech software in 3+ months.
Frequent releases (every 2–4 weeks).
On-demand team scaling to speed up software delivery.
And here's where our approach remains the same for every fintech project to ensure smooth implementation and top-flight quality of the solutions we deliver:
Guaranteed risk-free cooperation
achieved via accurate resource estimation and the analysis of fintech software development feasibility for each specific case. Also, we can develop a Proof of Concept to test the viability of a fintech solution in real life.
Guaranteed service transparency
achieved via employing intelligent fraud detection, data encryption, multi-factor authentication, including biometric authentication, advanced infrastructure security tools, and more.
Explore ScienceSoft's Success Stories
All about BFSI and Investment
<![endif]--> <![endif]--> <![endif]-->