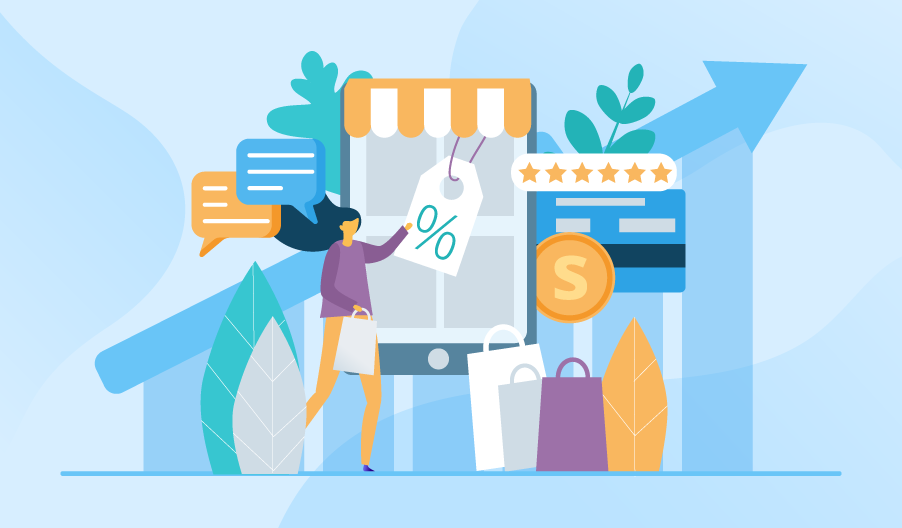 Where to seek professional advice on ecommerce optimization? Our ecommerce practitioners who fight for higher conversion rates and larger business success every day will share their experience acquired for years in ecommerce development. Here is what they suggest doing to win and retain online shoppers.
Understand your customers
In the competitive ecommerce market, instantly converting customers' needs into sales is key to the success of any ecommerce business. The more you understand what your clients are looking for, the more effective your sales and marketing strategy will be. However, the wide variation of customer demands sometimes makes it hard for businesses to determine their focus on specific markets. Customer segmentation, social listening, keyword research are among the main ways to get insights into customer tastes.
Improve customer experience
In ecommerce, customer experience is critical to build the loyalty of your audience. According to research, loyal customers spend 67% more than new ones. Although there are numerous ways to enhance customer experience, we have selected the must-have solutions that have proved to be effective.
Live chat
Live chat can narrow the gap between online shoppers and retailers as it helps you to get in touch with your potential clients, as well as to build their trust. For example, 68.5% of CompUSA customers use a live chat while browsing the website. Overall, the percentage of live chat users increases by 10% annually.
Free delivery
One of the most common reasons why visitors abandon a purchase is shipping costs. How to turn it around? Offer your customers free shipping, and clearly promote that benefit on your website. In fact, 93% of online buyers would be encouraged to buy more products, if the order is delivered for free.
Sweet promotions
Discount and coupon programs can help to achieve a revenue boost, as well as improve customer loyalty:
Weekly or monthly deals.

Abandoned cart coupon.

Time-limited offers.

Newsletter signup offer.

Referral discounts or coupons.

Exit intent discount.

Retargeted ads.

Influencer deals.

Loyalty program milestone discounts.
Customer feedback
You can leverage social proof to bolster customer confidence and increase conversion rates. In fact, 84% of consumers trust the opinion of other consumers when shopping online, and 90% state that positive reviews influence their decision to buy. You can encourage feedback sharing on your website by:
Asking for reviews explicitly.

Offering incentives (bonuses, rewards).

Using social media.

Publishing both good and bad reviews.
Friendly navigation
Providing smart navigation, which can help customers search for their desired items, is also a necessary element to consider. If you are not fully satisfied with the default navigation capabilities of your ecommerce platform, there are a number of extensions allowing to make it correspond to your needs. For example, Layered Navigation Ultimate for Magento 2, enables multi-filter navigation not available by default. Shopify navigation can be improved with multiple-filter menu. And the Layered Navigation plugin for WordPress enables easy sorting of menu items.
Be creative with your content
Create accurate and attractive product descriptions. We offer a few tips for you to write product descriptions that sell.
Define buyer personas before writing.

Use product features and benefits to promote a purchase.

Create product descriptions consistent with your brand identity.

Use influential and emotive words to increase persuasiveness.

Optimize your writing for search engines.

Add product videos

We can give you just two facts playing in favor of product videos and revealing their role in ecommerce:

Product videos can increase social shares and recommendations.

Our brain processes video content 60,000 times faster than text according to Hubspot.
Engage cross-marketing
It's a common truth that staying ahead of the competition is a sought-after objective among online retailers. However, knowing how to cooperate with competing companies can bring some tangible benefits. For example, potential outcomes of cross-marketing programs are cost savings, additional advertising exposure, new customers and increased sales. Your initiatives may include:
Joint promotions.

Co-op advertising.

Collaboratively produced collateral.

Bundled offerings.

Joint events.
Optimize your checkout page
There can be many reasons for order abandonment due to inconveniences during the checkout process. The procedure is too long with too many steps to take. What may deter customers is the necessity to create an account, filling in both a billing and a shipping address, even if they are the same, etc. The ways to optimize the checkout and, thus, encourage shoppers to complete the purchase may embrace offering guest, one-step and even one-click checkout.
Optimize for all screen sizes
In 2018, there were 257 million smartphones in the US, and roughly 57% of all internet traffic comes from smartphones and tablets. Consequently, it is a big chance for you to boost your sales if you can make the best of online purchasing experience for customers via the web, a tablet and, importantly, mobile. So, what are the factors that play the most critical role in successful mobile optimization? According to Forbes, they are:
Optimized website speed.
Quick and easy navigation.
Less text, more images.
Image and video availability.
Pop-up minimization.
Easily accessible information.
Clickability and interactivity.
Final words
Running an ecommerce business can be challenging and even thorny. We hope that the tactics and strategies we have outlined will help you to carve out your own path to success in such a competitive environment and keep your business growing.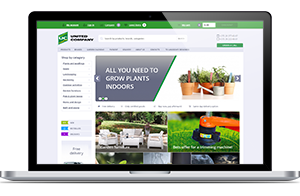 Are you planning to expand your business online? We will translate your ideas into intelligent and powerful ecommerce solutions.