Editor's note: A team of ecommerce consultants, we surely follow the current market situation and share our opinion regarding the impact of the COVID outbreak.
While the post-COVID business climate doesn't look optimistic, it's clear that there's a growth opportunity in every crisis. As more people opt to stay at home, many are relying on ecommerce businesses to pay online and get products delivered straight to their doorstep. After all, the lockdown didn't impact the need for essentials and fueled interest in online entertainments.
While companies are looking for ways to migrate their customers to digital channels and keep their businesses afloat, we at ScienceSoft put to question: what are the factors to attribute to significant strengthening of the ecommerce position on the global market?
An increased demand for online services
For the past few months, we've seen a surge in online services. Etsy - an ecommerce platform for handmade goods - experienced a 24.8% boost in stocks this May. Zoom - a video communications company - boasts a 224% boost in shares this year while Slack gained 9,000 more customers, which is equivalent to an 80% increase in sales.
We conclude - despite the pandemic, people are still spending money. Transactions, however, have shifted online, which works in favor of ecommerce businesses.
Changes in shopping habits
The habit of social distancing that we've all acquired for the past months still makes people uncomfortable to be in crowded shopping malls and shop outdoors. In fact, a Morning Consult study found that 24% of shoppers won't feel comfortable enough to visit a mall in the nearest six months at the very least.
These changes in shopping habits are advantageous for ecommerce stores. Everything is online now, including all shopping experiences. And even after lockdowns ease, customers that relied on ecommerce brands will likely stay loyal to shopping online. After all, it's convenient, easy and safe (in the current situation).
Recession boosts entrepreneurship
Those businesses are ahead of the pack now that adjust quickly to a worsening business climate and see newly challenges as an opportunity to reimagine their business and explore new ways to make money.
In fact, a University of Missouri study found that entrepreneurship increases significantly, following the economic downturn. Unicorns like Airbnb and Uber emerged at the end of the 2008 financial crisis, and eventually paved the way for the gig economy.
Savvy entrepreneurs are able to spot new opportunities in the market. Some refocus their product lines to meet customers with rather essential than entertaining goods. Others find a way to quickly build and monetize an online presence, for example by offering online service subscriptions.
Push for digital transformation
There are companies that have relied their business model upon traditional brick-and-mortar retail and delayed or avoided digital transformation. Unfortunately, the pandemic has proved the vulnerability of such businesses as they took a big hit - they massively experienced lingering lockdown, and as a result many filed for bankruptcy.
This global economic slowdown resulting from the coronavirus crisis teaches businesses a good lesson - an online presence strengthens business resiliency even in the face of such a disruptive outbreak. Besides, launching an ecommerce website demands reasonable investments as you don't need a complicated logic from the very start.
If your budget is not that large and no firm strategy for online expansion has been chosen, I recommend starting with an MVP - a minimum viable product that will allow you to launch and drive the first customers fast. It helps if the ecommerce developers you hire have a plan for a quick launch - it saves your time on presales and solution design processes. At ScienceSoft, we have M2Box for that - our proprietary boxed solution for effective ecommerce launch, packed with all the essential features and support privileges.
More opportunities for referral marketing and loyalty programs
Everyone is online, so it's the best time to advertise a referral or loyalty program. Many ecommerce websites have launched digital loyalty programs to encourage customers for repeat purchases. For example, H&M promises loyalty benefits like a $5 reward for every $200 spent, birthday special offers, exclusive discounts, flexible payment and more.
Alternatively, companies may target the growth of their customer base and foster their brand advocacy with referral marketing. Riff Raff & Co - an ecommerce story for baby products - rewards their customers with a free item for every 5 purchases made by their mates.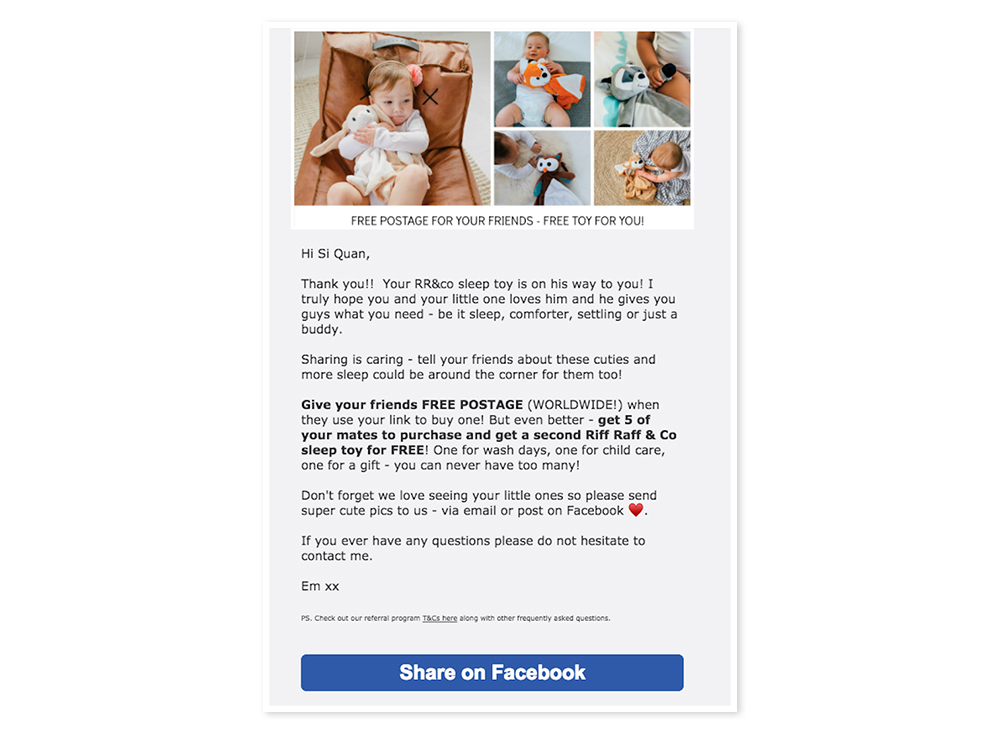 The results? The referral program generated 35% of the company's total sales. In addition, 2,000 customers were able to make at least one referral.
This isn't the time to stay offline
It's now that many restaurants and brick-and-mortar stores are struggling to survive. While some feel lost in the face of economic disruption, you'd better brace yourself to start a new chapter in the history of your company. Migrating your business online is not easy but always ensures high and quick return if you hire a team experienced and business-oriented. Should you plan the transition now, I can offer you to spend a few more minutes and check our ecommerce development services or get down straightly to conversation and fill in our service form.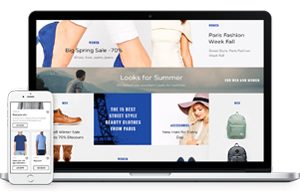 Our consultants will help to shape an optimal ecommerce solution for your business.