eLearning Portals
Key features, integrations and pricing
With 8 years in eLearning software development, ScienceSoft offers consultancy on learning portals.
An eLearning portal is a website that offers learners interaction and collaboration on eLearning content like courses, presentations, podcasts and tests as well as content management for eLearning providers. To see the eLearning portal in action, you are welcome to check our interactive demo on SharePoint learning portal.
Key Features of eLearning Portals
The functionality of eLearning portals ScienceSoft delivers differs from customer to customer. Here, we've outlined the most popular features requested by companies we work with.
Learning content management
Support of multilingual content.
Support of multiple content types (e.g., text, audio, images, video, animation, VR).
User-generated content.
Structured storage of learning materials.
Course creation tools.
Learning content search by titles, metadata and full-text.
Learning content delivery
Multi-device access for learners, trainers and managers.
Learner self-registration via online admission forms.
Learners' profiles with contact data, information about courses, exams, certificates, and more.
AI-driven personalized learning paths.
Online assignments for learners.
Learner performance assessment (e.g., tests, quizzes, exams).
Managing electronic certificates on course completion.
AI-based content recommendations and tips for learners.
Learning history and progress.
Learners' feedback gathering.
Dashboards on learning content usage, portal usage, time spent on courses, learners' performance and satisfaction, and more for trainers and managers.
Communication and social learning
Discussion boards.
Chats.
Forums.
Learning communities.
Interactions with eLearning content via likes, shares, comments.
Role-based access to training materials and competence records (e.g., courses, assignments, exams, attendance, marks, certifications).
Learning/learners' records backups.
Examples of Key eLearning Portals Functionality
Useful Integrations for eLearning Portals
ScienceSoft recommends integrating eLearning portals with other software to enable personalized learning, facilitate learning management, and encourage social learning.
HR software - to offer targeted corporate training based on analytics of employee HR data (roles, responsibilities, skills, work experience, etc.).
LMS - to enrich the portal's learning content delivery functionality with LMS-based learning administration features, for example, events scheduling, training activities tracking, and more.
Social media software - to encourage social and collaborative learning and enable learners to make notifications about their achievements (e.g., a completed course, an earned certificate) on social media.
Based on ScienceSoft's ample experience in eLearning portal implementation, we've defined a set of factors, which if covered, help maximize ROI of an eLearning portal.
Rich communication features
To support social and collaborative learning.
To provide personalized learning experiences based on learners' skills, knowledge, preferences and interests.
eLearning Portals: Success Stories by ScienceSoft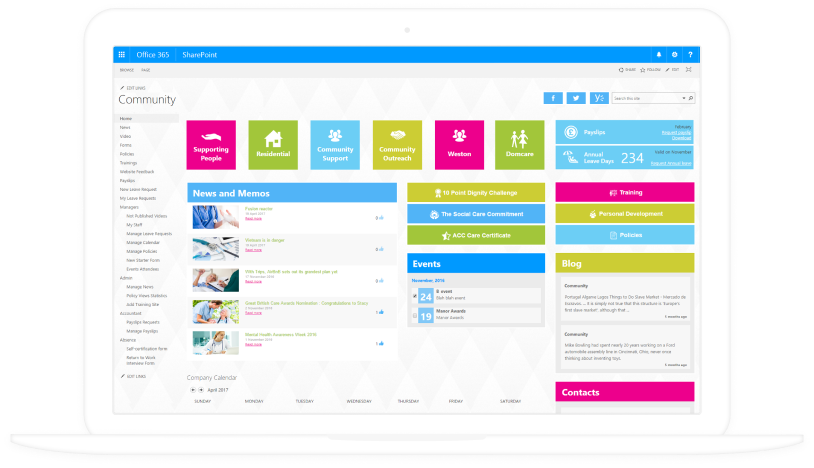 Learning Portal for a Social Care Services Provider
A SharePoint portal for employee training, personal development, policy acknowledgment, and employee performance tracking.
User profiles, corporate news, a calendar, a blog, and more to support employees' everyday activities.
A mobile version of the learning portal.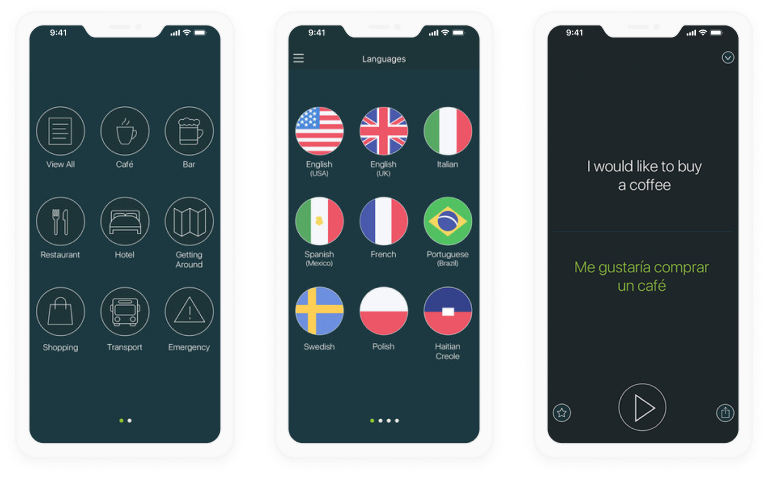 Language Learning Portal and Text-to-Speech Travel Apps
A language learning portal for practicing conversational skills.
Portal integration with Stripe Billing engine for secure money transactions.
Two award-winning text-to-speech travel apps for iOS and Android (Best Education, Best Travel, and New Education Apps in Italy, Australia, New Zealand and Southeast Asia).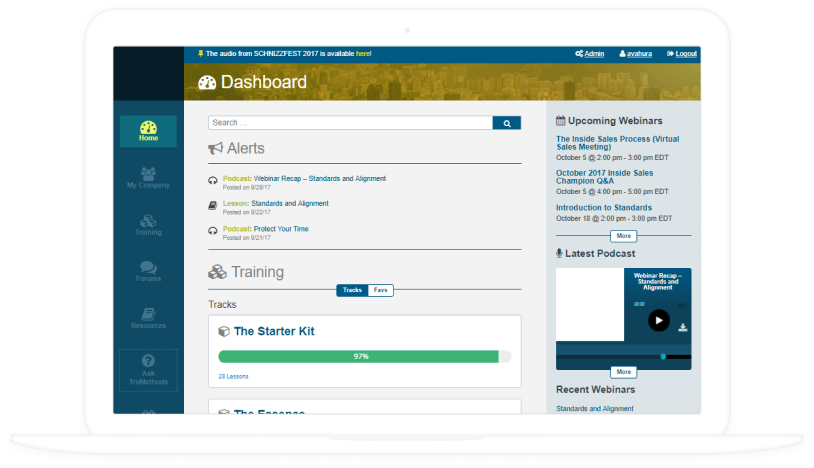 Training Portal Modernization for Managed Services Providers
Revamp of the WordPress-based training solution including its integration with various software, such as:
The Customer's mobile apps based on iOS and Android.
WooCommerce, an open-source e-commerce plugin for WordPress.
MailChimp, an email marketing solution.
Chargify, billing software.
eLearning Portal Costs and ROI
The implementation costs of learning portals range from $15,000 to $100,000 depending on the chosen platform or tech stack, the number and complexity of integrations and customizations, and other aspects. An average annual ROI of these solutions is between 50% and 400%.
training time as compared to traditional classroom training

learning costs due to saving money on materials, equipment, dedicated staff and trainers

knowledge retention due to diversity and interactivity of eLearning content and higher learning impact

learner engagement due to eLearning personalization
| | |
| --- | --- |
| | Ready-made learning portals are a rare case as they have limited capabilities and can't provide learner-centricity and address specific learning needs. Therefore, ScienceSoft recommends custom implementation, which allows building tailored learning portals. For example, in one of our projects, we created a learning portal specifically for the needs of construction specialists. The portal streamlined learning and training activities for vocational and higher educational establishments, private training providers, enterprise training managers and individual learners. |
eLearning portal consulting
Analyzing your eLearning needs.
Defining an optimal portal feature set.
Suggesting useful integrations for a learning portal.
Choosing a technology stack and an implementation methodology.
Drawing a project plan.
I need this
eLearning portal implementation
Analyzing your eLearning needs.
Portal architecture design.
UX and UI design and branding.
End-to-end web and mobile development.
Integration with enterprise systems or third-party tools.
Quality assurance.
Continuous support and evolution.
I need this
About ScienceSoft

ScienceSoft is a global IT consulting and software development company headquartered in McKinney, Texas. We provide customers with eLearning portal consultancy, custom development of feature-rich learning portals, and offer support and evolution services. Being ISO 9001 and ISO 27001 certified, we guarantee high-quality IT services and security of our customers' data. If you opt for a custom eLearning portal, please check our web portal development offer.

<![endif]--> <![endif]--> <![endif]-->