Vadim joined ScienceSoft in 2007, and since then, he contributed as a PHP developer, web development consultant, and web solution architect to dozens of projects with a primary focus on large-scale web portal development. Later, he provided technical leadership for the projects on Viber app development (an instant messaging and VoIP app with 700 mln active users) and Viber billing portal development, eLearning portal development, implementation of an e-shop for a European country's major retail & wholesale brand, and others.
In 2014, Vadim started as the Head of Web Development. Under Vadim's leadership, ScienceSoft's web development team has scaled threefold and fully refocused from Zend Framework to modern Symfony. The list of languages in use was enriched with Python, Golang, and Angular.js / React.js for front-end development. Also, Vadim has nurtured a strong DevOps culture in the team and promoted the adoption of such new techs as machine learning and blockchain.
In addition, Vadim contributed a lot to ScienceSoft's establishing and maintaining partnerships with Amazon, Magento, Pimcore, and other technology leaders. Currently, he's working on building cooperation with Acumatica and Tryton.
Vadim consistently grows the company's technical and business knowledge driven by numerous conferences, workshops, and meetups and eagerly shares it with the readers of our blog and popular external resources. Vadim's special-interest topics are large-scale web portals for B2B, B2C, and internal processes management – eProcurement, vendor portals, ecommerce, eLearning, self-service portals, collaboration portals, etc.
The way people interact with the digital environment is ever-changing. The only way not to fall behind is through continuous learning.
Want Vadim to share his expertise and answer your question or participate in an interview?
Vadim's Top Article
VADIM'S PUBLICATIONS ARE FEATURED ON
Software Development
Choosing the "Best Fit" Back-end Framework: the Dark Side of Web Application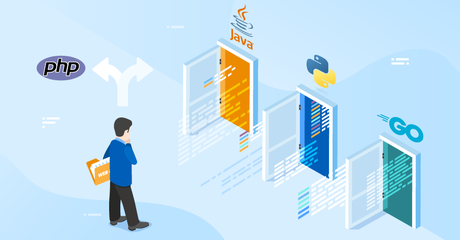 Software Development
Three PHP Alternatives You Should Know About Before Starting Your Web Project
Projects Vadim Contributed to
Portal development
Development of a Language Learning Portal and Text-to-Speech Mobile Apps
<![endif]-->