<![endif]-->
<![endif]-->
Healthcare CRM Software
Having 15 years in Healthcare IT behind, ScienceSoft delivers Healthcare CRM solutions based on Microsoft Dynamics 365 and Salesforce Health Cloud to help you improve the quality of care and raise patient satisfaction through personalized, better-informed services – all with actionable data at your fingertips.
Why CRM for Healthcare
All-round profiling of prospective and current patients
Outcome-focused management of referring providers
Facilitation of pre- and post-treatment communication with patients
Improved chronic disease management through automated notifications and alerts
Web content personalization based on website-CRM-EHR interaction
Measurable patient experience
Email marketing automation
Our Portfolio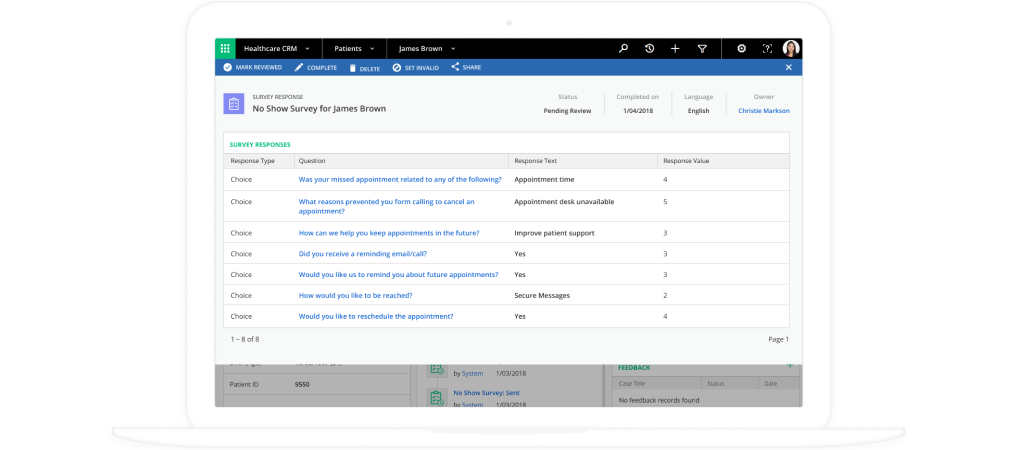 Healthcare CRM Demo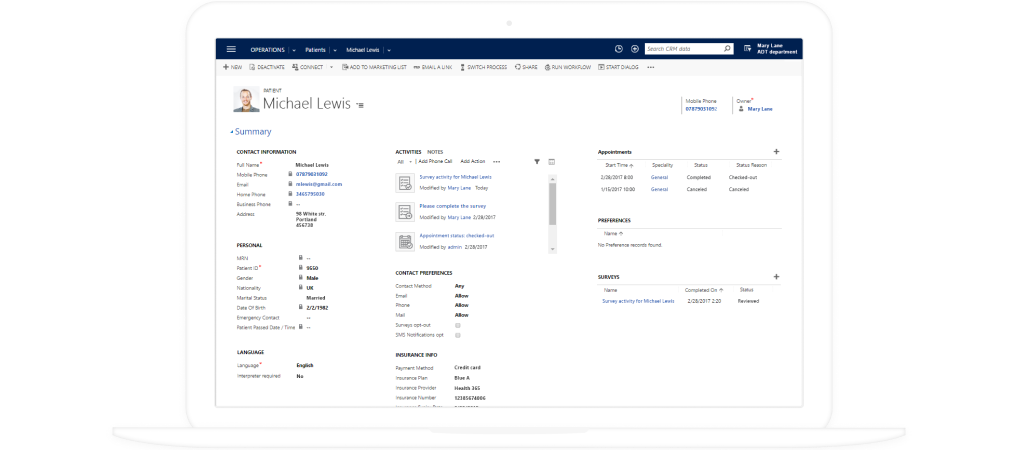 Healthcare CRM for Medical and Research Center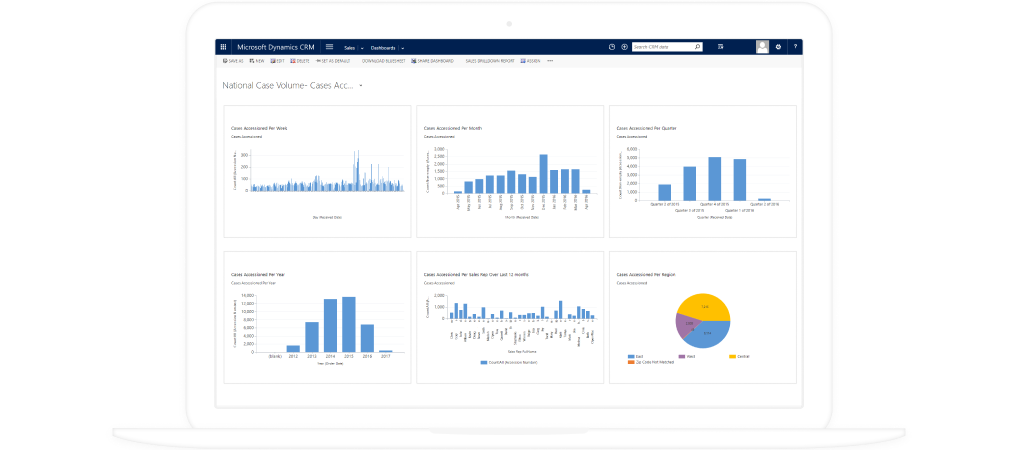 Direct Sales Force CRM for a US Market Leader in Cancer Diagnostics
Recharge Your Referral Management
Healthcare CRM enables clever, targeted referral management to build long-term relationships with referring professionals, such as primary care physicians, and thus maximize the influx of patients from your referral sources.
Within holistic profiles, a CRM system will keep track of the complete interaction history with each member of your referral network. This includes visit scheduling via online forms, phone or fax and sending automatic appointment reminders.
Optimized for acquisition and retention of referring professionals, the system will also tie your personnel's activities to the outcomes and efficiency that can be monitored and assessed through custom reporting dashboards.
Healthcare CRM as Complementary to EHR
Although both systems store patient data, enable internal collaboration and focus on a personalized approach to caregiving, it is healthcare CRM software that helps to increase patient satisfaction and sustain relationships through better experience.
We integrate CRM with EHR so that you can drive more value from the data stored in both systems. This results in presenting information scraped from patients' records and communication history across channels as a pool of essential facts to be used for targeted campaigns and content personalization.
How We Help
In healthcare, CRM can do so much more than just replace sticky notes on caregivers' desks, and our CRM consultants know how to unfold the system's potential with an eye on your budget and project timelines.
Full-cycle competencies
We start with CRM consulting and a free proof-of-concept to align your expectations and requirements. We then take you through the project stages, from Business Analysis to Maintenance, with minimum efforts on your side
Multi-platform CRM
We have the resources and expertise to deliver healthcare CRM solutions across desktop, web and mobile platforms, including cloud-based options
Integration
We integrate CRM solutions with existing enterprise-level systems such as EHR, PMS, RMS and patient support facilities (online appointment booking, patient portals, live chat, call center)
Website personalization
From the first website visit on, we help you build trust, increase engagement and stimulate conversion by serving only relevant content. This includes personalized landing pages, promotions, services and educational materials selected on the basis of each visitor's or registered patient's unique story.
ScienceSoft in numbers
31 years in Software Engineering
15 years in Healthcare IT
12 years in CRM consulting
700 professionals and growing
Our Approach​
Data security as the priority, from strict NDAs to HIPAA-compliant data management;
Quicker time-to-value due to exploiting to the full the preconfigured, out of the box features of Microsoft Dynamics 365 or Salesforce CRM;
Deep customization when applicable, including custom add-ons and tailored workflows;
Projects of various complexity, from thousands to millions of active profiles in a CRM system.
<![endif]--> <![endif]--> <![endif]-->