<![endif]-->
<![endif]-->
SharePoint Consulting
SharePoint consulting services can help you find out whether the SharePoint platform is the right choice for solving your company's business challenges like disorganized workflows, ineffective communication, and hindered compliance. Also, SharePoint consulting handles various issues with your current SharePoint solution, for example, poor performance or low employee adoption.
For more than 13 years, ScienceSoft provides SharePoint consulting services to assist companies in leveraging SharePoint to create a powerful collaborative environment, boost employee productivity, reduce operational expenses and increase ROI.
Dedicated SharePoint Consulting Services
Solutions
WHAT MAKES SCIENCESOFT A RELIABLE SHAREPOINT CONSULTANT
Microsoft Gold Collaboration and Content Competency.

13-year experience in SharePoint consulting and development.

100+ SharePoint projects.

20+ Microsoft-certified SharePoint experts.

Custom solutions on SharePoint Online and SharePoint On-Premises for

healthcare, manufacturing, banking, retail, telecom, education and other industries.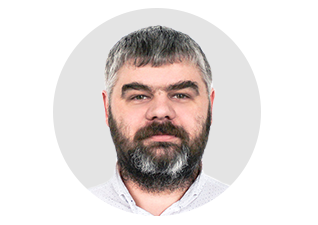 Sergey Golubenko
Head of the SharePoint Department
Sergey manages Office 365 projects on consultancy, configuration, migration and custom development.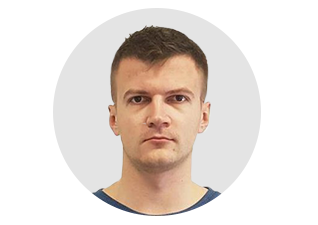 Artsiom Patotski
Lead SharePoint Architect and Document Management Consultant
Artsiom's work is focused on consulting and developing document management solutions based on SharePoint Online.
Our Customers Say
At the end of a long migration project to the SharePoint O365 environment, our infrastructure software company desired to update the face of our intranet site with a fresh look. We required specific customizations as well as well as an assurance that frequent Microsoft updates wouldn't disrupt the design. ScienceSoft expertly met these requirements and their delivery on countless details and change requests were lightning-fast and their communication excellent.
Amanda Oliva, SharePoint Functional Analyst at Bentley Systems, a US-based provider of infrastructure and engineering software
LEVERAGE SCIENCESOFT'S SOLID APPROACH TO CONSULTING
Our approach ensures meeting all your SharePoint-related challenges and bases on four key principles:
We offer you consulting at each stage of your SharePoint project from planning to post-implementation.
We quickly adapt our consulting services to your changing needs and help you find effective solutions to new challenges.
We always put your interests and goals first and recommend implementing only those features that bring business value.
Accurate project estimation
We offer proficient estimation and keep to the initial project estimate during the implementation. We can provide quite a precise estimate or its range even if you require rare custom features.
OUR SHAREPOINT SUCCESS STORIES
IT'S TIME TO LEVERAGE SHAREPOINT CONSULTING
Turn to SharePoint consultants right now to streamline employee communication, collaboration and business workflows with the help of the platform or increase the efficiency of the SharePoint environment at your organization.
user adoption
fewer technical issues
regulatory compliance
<![endif]--> <![endif]--> <![endif]-->