Editor's note: The cloud environment of a small business has to be migration-friendly and scalable to satisfy its potentially growing needs. Below, Andy lists Azure's features likely to affect a decision of a small business towards Azure besides its moderate pricing policy. If you consider opting for Azure, check how we can improve your cloud experience with our Azure managed services.
Moving your IT environment to the cloud is a sequence of decisive steps on your way to the IT infrastructure's scalability and security. Once you migrate successfully, you cut down on your IT expenditures as opposed to maintaining an on-premises infrastructure. However, a small business on the edge of migration faces the initial challenge of the right choice of a cloud vendor. To help you make an informed decision, I share the advantages of Microsoft Azure, one of the leading cloud providers.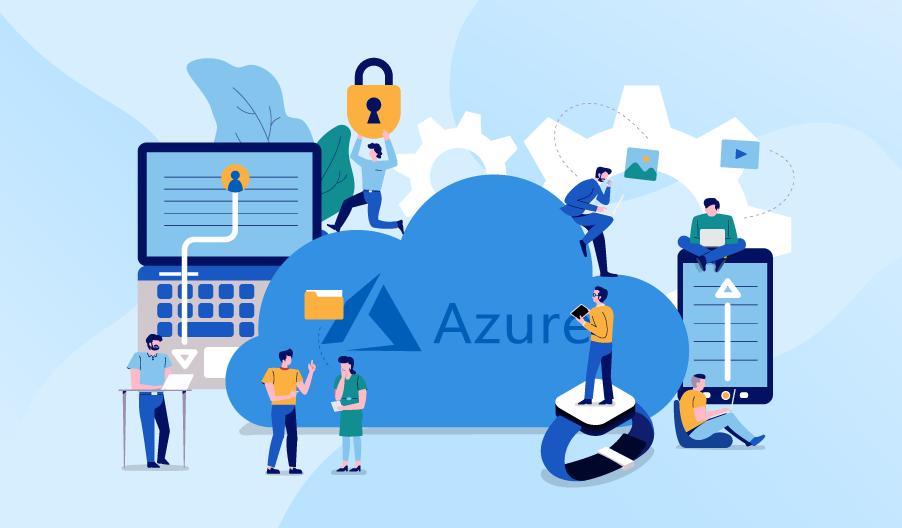 Easily managed data storage
Azure provides opportunities for scalable storage to meet the growing data and performance needs of a small business. Azure Blobs allows such scalable storing of unstructured data and can be powered with big data analytics capabilities when the need arises. And with another Azure Storage product, Azure Files, and the SMB protocol it supports, you can perform swift data migration to the cloud with no coding involved.
Seamless integration with Microsoft SaaS products
Azure-hosted apps can integrate with Microsoft's SaaS tools to increase the productivity of your employees and provide advanced analytics. For example, you can embed SharePoint functionality in your Azure environment to build up task management or document processing workflows for your team or leverage the broad analytical capabilities of Power BI to get insights from your data stored in Azure.
Secure and backed-up email system
With Azure, small businesses can get a maintenance-free cloud-hosted email server (Microsoft Exchange Online) synced with Azure Active Directory for backup and access management. With Exchange Online, you do not need to update your email servers manually to get the up-to-date functionality. You have antispam and antimalware protection already included together with the support of mailboxes up to 50 GB each and access to the email service from mobile devices.
Highly performing websites and web apps
Azure features the globally spread Azure Content Delivery Network (CDN), which routes data streams to/from the geographically closest Azure servers, thus reducing response latency of your web resources. The edge servers of Azure CDN automatically scale up to handle traffic surges. On top of that, Azure CDN includes advanced analytics features to monitor traffic and user engagement.
Backup and recovery
Azure Backup makes snapshots – images of your system's actual state – to restore the data and operability of your cloud services and apps as of the snapshot timestamp. With Azure, you can schedule backups and ensure the security of backup data with data encryption and multifactor authentication.
Information security
You can secure your Azure environment with advanced access management via Azure Active Directory and firewall services. Also, there's Azure Security Center, which carries out continuous security monitoring across your Azure environment (manually deployed Log Analytics agent supports hybrid environments) and alerts you about misconfigurations and threats as well as about how to remediate them. Besides, Azure-based infrastructures support HIPAA compliance, which means that Azure services are recognized suitable for secure storage and processing of protected health information.
Capabilities for fast migration and development
Azure offers free tools for lift-and-shift infrastructure migration and provides services (e.g., for IoT, AI, machine learning, and blockchain) for the facilitated rebuilding of your legacy apps for which such migration is inapplicable. Check our project of accounting software migration to Azure, to see how rebuilding legacy software with Azure services can ensure its smooth migration and enrich its functionality.
Bring your business up with Azure
Microsoft Azure is definitely worth considering when a small business decides to go for the cloud, especially if they already use Microsoft products like Windows or Microsoft Office (which also excludes double pricing for the existing licenses). If migration is performed properly, Azure ensures the high availability and security of your infrastructure assets and reduces your IT costs. Otherwise, you may incur considerable expenses from a resource-hungry and poorly organized infrastructure. If you're not sure your organization has relevant competencies to migrate smoothly, ScienceSoft is at your service.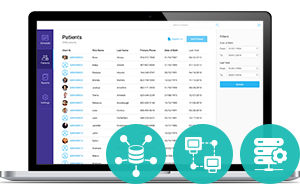 Want to stay technologically advanced and still focused on your core business activities? We are ready to help you manage your complex IT environment.