Azure Managed Services
Entrust Your Azure-based Infrastructure to Professionals
Relying on a decade-long experience with Azure configuration, monitoring and support, optimization and evolution ScienceSoft will form a set of services to provide fitting management of the customers' infrastructures.
Outsourced Microsoft Azure management covers configuration, monitoring, support and evolution of Azure-based infrastructures. As a Microsoft Partner, ScienceSoft offers transparent managed services to keep your Azure infrastructure stable, with reasonable bills and quickly delivered changes.
Why ScienceSoft for Microsoft Azure Managed Services?
A member of the Microsoft Cloud Solution Provider (CSP) program.
A reliable Microsoft Partner with access to Azure advisory and authorized to provide additional discounts for Azure services.
Microsoft Certified Solutions Experts (MCSE), Microsoft Certified Professionals (MCPS) on board.
34-year experience in the IT industry.
15 years in IT service management (ITSM) practices based on ITIL principles.
10 years in DevOps practices.
Included in the 2022 IAOP Global Outsourcing 100 list as one of the world's best outsourcing service providers and advisors.
ISO 9001 and ISO 27001 certificates to assure the quality of provided services and the security of the customers' data.
What Our Customers Say
Luke Walther
Business Development Director
Give Back Wireless
Due to our business growth, we decided to outsource the continuous development, support and maintenance of our proprietary internal systems. ScienceSoft coordinated knowledge transfer, discovery of our internal systems, then transitioned into supporting those systems and taking on projects to evolve their functionality. We recommend ScienceSoft as a trustworthy partner with skilled technical specialists on board.
Gordon Seipold
CEO
3steps2web
ScienceSoft has been providing an excellent level of service maintaining the application's infrastructure, as well as deploying and configuring new Linux-based virtual machines and cloud services.
During our cooperation, ScienceSoft's team has built a fault-tolerant and highly available application infrastructure with automatic crash recovery capabilities, which makes our web application stable and high-performing.

Wadih Pazos
Chief Operating Officer
Paramount WorkPlace
We cooperated with ScienceSoft on the evolution of our Azure-based product for accounts payable management. ScienceSoft's developers used the microservices approach to ensure the system's scalability, which is critical for us as our user base is growing. They selected and implemented techs that ensured the system's availability and fault-tolerance in the future.
Peter Hermann
CEO
ZEITundZUTRITT GmbH
For the past 6 years, ScienceSoft has been a reliable partner in supporting and maintaining our HR software product. They have fixed hundreds of bugs in the product's performance and keep modernizing HR on our demand, introducing new features and tweaking existing functionality.
View all customer reviews
Who Benefits from Our Managed Azure Services?
ScienceSoft helps companies using Azure as IaaS and/or PaaS:
To integrate Azure services with on-premises IT infrastructures or its components, configure all the services and regularly tune them for optimal usage.
To monitor Azure services and troubleshoot promptly with minimal or no downtime.
To support and evolve Azure-based infrastructures.
To continuously optimize storage and compute resource consumption, and reduce Azure bills even in case of a computation- or storage-intensive solution, e.g., a big data app or an IoT app.
SaaS application providers
ScienceSoft helps companies using Azure:
To configure Azure services to ensure the scalability of IT infrastructures, keep users satisfied and Azure bills minimal.
To monitor the services and troubleshoot promptly with minimal or no downtime.
Azure Components We Cover
The Scope of Our Managed Azure Services
ScienceSoft takes care of your Azure administration tasks, such as configuring Azure resources, managing data flows going through Azure, backing up the data stored in your Azure resources.
ScienceSoft uses such monitoring tools as Azure Monitor, Nagios, Zabbix, Prometheus, to ensure availability and reliability of your Azure-based infrastructure components. You also get reports on Azure resources utilization and performance.
Our team addresses the issues resulting from application and server misconfigurations, server overloads, and investigates event logs to find the root causes of incidents and prevent them from reappearing.
Being a proactive MSP, ScienceSoft looks for the opportunities to make the use of Azure resources more efficient. E.g., we can set up autoscaling procedures to painlessly meet the changing demand in Azure storage or compute resources.
ScienceSoft comes up with an individual security strategy and best-suited security tools. We configure and manage access to Azure resources, as well as perform security monitoring, regular vulnerability scans and penetration testing across your Azure environment.
We regularly check the compliance of your Azure environment with standards for secure data storage and processing, including HIPAA, GDPR, ISO 27001, PCI DSS, NIST 800. If needed, we provide our customers with a HIPAA Business Associate Agreement (BAA) and a GDPR Data Processing Agreement (GPA).
ScienceSoft plans your personalized migration and selects best-suited Azure services to establish a cost-efficient and high-performing Azure environment.
ScienceSoft's multi-language team is ready to provide L1-L3 support for your Azure-based infrastructure components.
ScienceSoft can plan, implement, deploy, and configure new components of your Azure-based infrastructure. We can also perform integration, maintenance and functional/technical support of the existing components.
The Financial Times Includes ScienceSoft USA Corporation in the List of the Americas' Fastest-Growing Companies 2023
For the second year in a row, ScienceSoft USA Corporation ranks among 500 American companies with the highest revenue growth. This achievement is the result of our unfailing commitment to provide high-quality IT services and create best-value solutions that meet and even exceed our clients' expectations.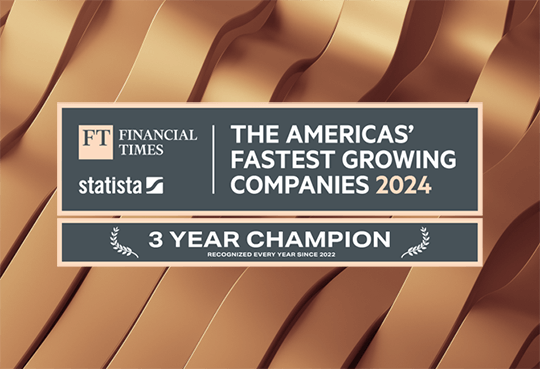 How Much Will Azure Management Cost?
We offer the following pricing models:
Fixed monthly fee based on the IT infrastructure specifics
Good for the predictable service scope.
ScienceSoft delivers the services within the agreed monthly budget. We break the scope of work down into separate activities and introduce the changes gradually to avoid large one-time expenses.
A monthly fee is a percentage of a monthly bill for the volume of consumed cloud resources.
Under this model, you pay directly to ScienceSoft for our work, required licenses, and cloud resources.
Being a Microsoft partner, ScienceSoft can provide additional discounts for Azure-based infrastructures.
What You Get Entrusting Azure Management Services to Us
We define optimal Azure services for your IT infrastructure, as well as leverage Azure autoscaling features for storage and compute resources to meet the changing demand for them. We apply ITSM processes and rely on ITIL best practices to decrease Azure administration costs.
Mature and transparent processes
Following the established ISO 9001-certified quality management system, we make sure you derive tangible value, predictable results and transparent Azure management.
Your data stays safe in our hands - we rely on our ISO 27001-certified security management system built upon unfailing security practices and processes, modern cybersecurity technologies and security-savvy employees.
We think beyond operational routines and always look for opportunities to improve your Azure-based IT infrastructure.

<![endif]-->