<![endif]-->
<![endif]-->
Microsoft Dynamics 365 Consulting Services
Over 12 years ago, ScienceSoft started to work with Microsoft Dynamics CRM (now a part of Dynamics 365), a powerful and flexible platform for successful B2C and B2B enterprises in any industry.
Our consultants know how to release the potential of Dynamics 365/CRM beyond customer profiling and prove it consistently for SMEs and corporations in Healthcare, Banking and Financial Services, Retail, Manufacturing, Telecommunications, Oil & Gas and other industries.
Our Expertise in Dynamics 365/CRM
Projects in Microsoft Dynamics CRM since 2008 (in Dynamics 365 since 2016)
Microsoft Gold Competency Partner
10+ Dynamics 365/CRM specialists
40+ completed Dynamics 365/CRM projects, totaling 55,000 work hours
Selected Projects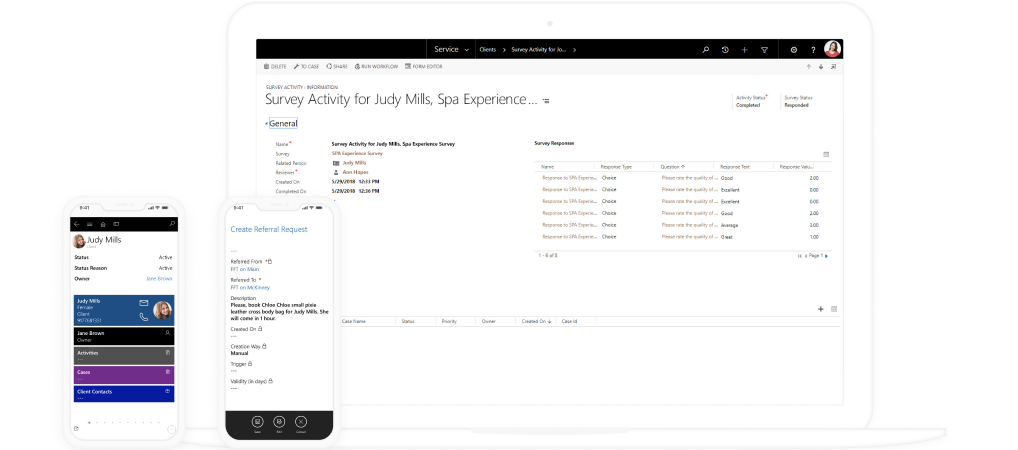 CRM for a Multibusiness Group of Companies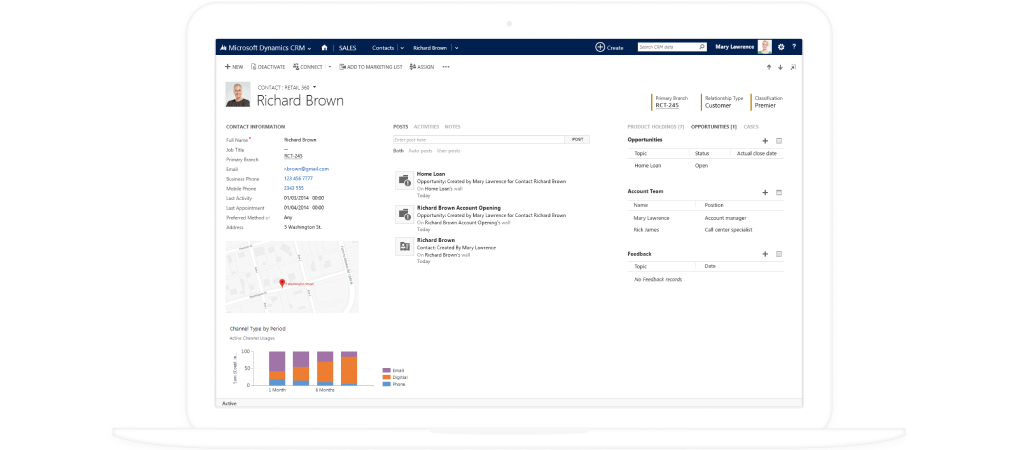 CRM for a Retail Bank with 7+ million Clients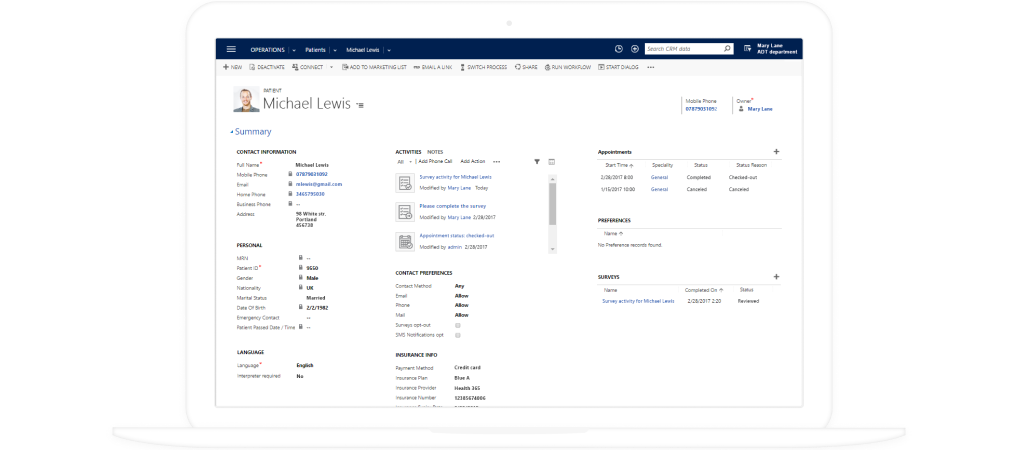 Healthcare CRM for Medical and Research Center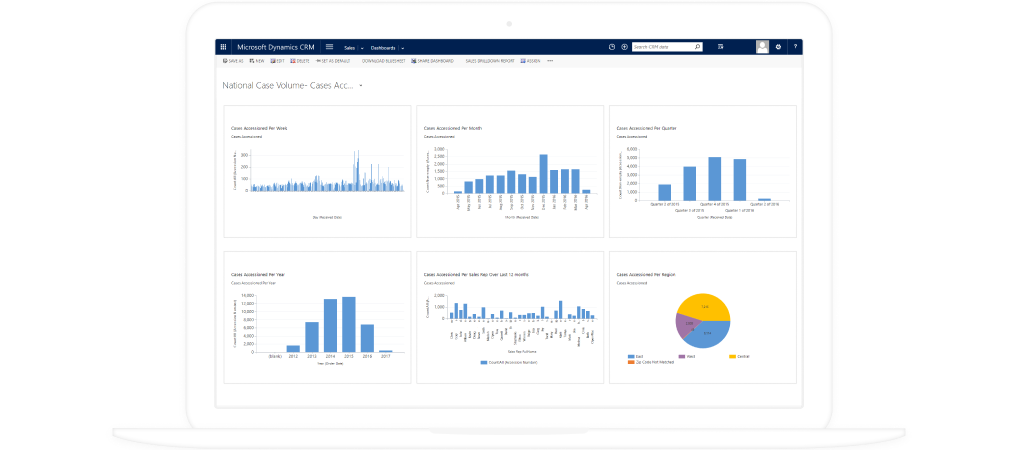 Direct Sales Force CRM for a US Market Leader in Cancer Diagnostics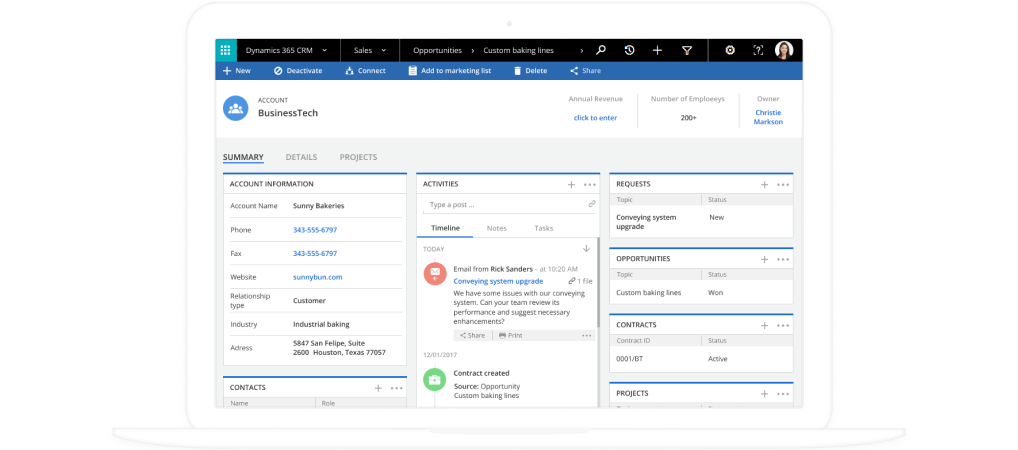 Dynamics 365 Demo: Sales Cycle
Full-Scale Consulting Services
Functional consulting is one of ScienceSoft's prime Microsoft Dynamics 365 services. Our consultants rely on best practices and business insights accumulated during the last 10 years to position you on an appropriate CRM maturity level in line with your strategic vision, be it communication management and planning, step-by-step relationship development or strategic relationship management.
The scope of both out-of-the-box and custom features of Dynamics 365 can cover the entire customer lifecycle from lead generation to deal closing and post-sale re-engagement. Importantly, all of them can be tied to sales force KPIs for easier performance management.
We are ready to assist you with:
Microsoft Dynamics CRM 2011, 2013, 2015 and 2016
Microsoft Dynamics 365:

Dynamics 365 Field Service
Dynamics 365 Project Service Automation
Business Challenges We Solve
This list of CRM functional modules is far from being complete. Held as a market-leading technology for a reason, Microsoft Dynamics 365 is the platform that opens up numerous opportunities for truly flexible and impactful management of your customer relationships.
Our Approach to Dynamics 365 Consulting
For us, CRM is not a buzzword but a powerful business enabler that should be aided with equally powerful software. The following 3 pillars define our approach to Dynamics 365 projects:
We know the platform

As expert Dynamics 365 consultants, we have tested the capabilities and limits of the platform to offer cost-effective solutions in any given case. In specific cases, where the lack of advanced customization impedes customer relationships and business growth, our consultants are also ready to deliver sophisticated features, from all-round customer base management and sales automation to contact center integration and complex performance reports.

We know your needs

We start with defining the scope of requirements to offer a precise solution that would adequately respond to our customers' needs. Our motto is "Reasonable Microsoft 365 customization that makes positive change". That's why we deliver within the defined project scope, making sure you get the solution that meets both your expectations and budget.

We know your industry

We tailor our approach to Microsoft Dynamics 365 consulting according to precise requirements dictated by your business environment. Experience with both B2B and B2C companies in the following industries enables us to share best practices with you and come up with efficient solutions to your CRM challenges.
Our Vision of a Dynamics 365 Solution
As ScienceSoft's goal is to deliver CRM systems that can positively impact your bottom line, we focus on these key success factors of a Dynamics 365 project:
Ultimate user experience
Convenient UI, task-specific features and user training – these are the determinants of a high CRM adoption.
Customer data security
As CRMs are hubs of confidential data, we pay particular attention to ensuring the solution's security.
Sound performance
To contribute more to the efficiency of your processes, we deliver Dynamics 365 solutions that can manage the expected load without slowdowns and issues.
Scalability
In our hands, Dynamics 365 turns into a highly scalable platform that can accommodate an ever-growing customer base without extra tweaks. The examples of the scopes we have successfully handled include customized CRM solutions for 7 million clients of a retail bank, over 5 million subscribers of a media company, and 35,000 SMEs subscribed to an accounting SaaS.
System Integration
We will help you make use of abundant customer data stored across your IT infrastructure so that no interaction falls out of your sales reps' sight. For this, we can consult how to seamlessly integrate Dynamics 365 with your website, ERP, loyalty program, customer support facilities (live chat, call center), etc.
Why Turn to Dynamics 365 Consultants
To wrap up your CRM strategy in robust software – Microsoft Dynamics 365
To reflect your renewed processes and tasks in your Dynamics 365 through custom features and add-ons
To solve your Dynamics 365 issues (e.g., slow performance, business process flow issues)
To revive a failed CRM project (e.g., to tackle poor user adoption or workflow inefficiency)
To migrate or upgrade to any version of Dynamics CRM or Dynamics 365, with all preparation required to prevent system downtime or data inconsistencies
To enable smooth data transfer between Dynamics 365 and other corporate software (ERP, web portals, POS, etc.)
How to Start Cooperation
Our Dynamics 365 consultants stay on the alert for your needs and is ready to start cooperation with free services:
kick-off consultation to outline the possible solution to your business challenge
proof of concept
prototype
Choose your preferred start and contact us to state your interest. The rest will be done by our experienced team of business analysts and project managers who will promptly help you define the requirements and select a project team to get started.

<![endif]--> <![endif]--> <![endif]-->