Microsoft Dynamics 365 Consulting Services
Work with People Who Know Dynamics In and Out
We are here to help in whatever challenging situation you face, from understanding if Dynamics 365 is the right choice to meet your needs to choosing suitable functionality, designing, and customizing effective Dynamics-based solutions.
| | | |
| --- | --- | --- |
| | | |
| | | |
| | | Microsoft brought to the market a set of composite business software powerful enough to drive full-scale digital transformation in sales, marketing, customer service, commerce, supply chain, and finance. Now, as a Microsoft Gold partner, it's our turn to use our years-long expertise in Dynamics products and help you benefit the most from these game-changing techs. |
| | | |
Situations Where You Need Dynamics 365 Consulting
Microsoft Dynamics 365 consulting services help businesses improve scalability, performance, UI/UX, security of the tool, and more. We share the most common needs and challenges we help our clients solve for you to get a better idea of the value Microsoft Dynamics consulting can bring.
You need a big-picture strategy for Dynamics adoption
If you envisage the business application of Microsoft Dynamics (the processes you will be improving) but don't want to deal with technicalities, we can take over the entire solution design process. We'll create a solution specification with detailed functionality and integrations description.
You want the best return from Dynamics implementation
You can fully entrust the discovery and solution planning stages to our team. We will come up with a unique set of configuration changes, custom features, and UI improvements that will make your Dynamics solution perfectly tailored to your needs.
Your Dynamics solution isn't aligned with new or changed processes
With different teams involved in customer relationship management, you may even lack a full picture of process and software alignment. We'll trace through all the core workflows from beginning to end, mark inefficiencies and automation gaps, and create an improvement plan.
You face issues in your Dynamics solution
We will help troubleshoot serious problems that hinder normal work and inconveniences you've been putting up with. We will investigate the root causes of the issues and fix them once and forever.
You lack a proper architecture for a Dynamics solution
Any Microsoft Dynamics-powered business environment is rather complex. Commonly, it includes a set of Dynamics apps united around a common business goal, as well as external and internal systems providing data. We will bring clarity and organization to this multi-component network by mapping out all the data flows, modeling intermediary data stores, and cross-integrating systems.
You want to migrate to Dynamics 365 safely and smoothly
We are experienced in two migration scenarios: from outdated Microsoft products (Dynamics CRM and Dynamics AX) to Dynamics 365; from other CRM and ERP systems to Dynamics 365. For both scenarios, we create a migration roadmap to replace your current software with a Dynamics-powered solution in the shortest possible time, causing no disturbance to your daily operations.
We work beyond pure consulting
We won't leave you alone with roadmaps, plans, specifications, and suggestions, as well as with the need to look for competent Dynamics 365 developers to put it all into practice. A Microsoft Gold partner and mature Dynamics 365 consultancy, our team is certified to deliver the whole range of services that will bring you from the concept of a Dynamics solution to its implementation.
We can modify or create custom business logic for Dynamics 365 apps.
We set up data transfer within a network of Dynamics apps and with external systems.
We fix issues and process change requests on a one-time or continuous basis.
Automated sales pipeline.
Sales forecasting.
Sales activities and customer communication.
Relationship intelligence for leads and accounts.
Mobile apps for phones and tablets.
Improvements in:
Won opportunities.
Sales team productivity.
Seller onboarding.
More about Dynamics 365 Sales
Real-time event-based customer journey building.
Multi-channel marketing delivery and communications.
Marketing personalization.
A/B testing.
Marketing analytics.
Improvements in:
Lead generation.
Multiple simultaneous marketing campaigns.
More about Dynamics 365 Marketing
Multi-channel contact center.
Full-cycle case management.
Knowledge base.
SLA administration.
Field service management.
Improvements in:
First response time.
Case resolution.
More about Dynamics 365 Customer Service
API-driven headless commerce engine.
B2C and B2B commerce.
Connected digital, in-store and back-office operations.
Customer experience personalization.
Improvements in:
Customer purchasing experience.
Non-digital and digital sales.
Demand forecasting.
Collaboration with vendors across an end-to-end procurement process.
Production floor execution interface.
Warehouse management.
Proactive machinery maintenance.
Improvements in:
Product quality.
Production scheduling.
Supply and demand balancing.
Financial reporting.
Invoice processing.
Customer credit management.
Localization configuration for taxes, invoices, reports.
Finance insights, cash flow forecasting and budgeting.
Improvements in:
Month-end close process.
Financial decision-making.
What Business Process Do You Want to Improve?
Let's discuss how we can tailor Microsoft Dynamics 365 solutions to your specific needs.
Send Your Request
How to Choose the Best Microsoft Dynamics 365 Consultants?
You may have very individual requirements for your Microsoft Dynamics 365 consulting team stemming from your previous experience or the specificity of the work you want to outsource. But if we are talking about the common criteria, here is how we meet them.
We've worked as Dynamics 365 consultants and developers on 25+ projects. One of our first projects was a Dynamics CRM for a media company with 1,300+ employees. And most recently, we integrated 3 Dynamics apps into a comprehensive customer service solution.
Our team is trained to model data circulating through Dynamics apps and create solutions uniquely configured and customized for different business requirements. Also, we are skilled in Power Platform and can extend the solutions with custom logic, workflows, apps, and reports.
Even though we love Dynamics 365, we will always put your interests first and advise you on a better-fitting platform if we see a good reason for that.
We understand the processes of about 30+ industries and have industry experts on board.
We respect your busy schedule and communicate with precision and clarity. We won't bore you with technical jargon but present our findings with a focus on the business outcomes we plan to achieve.
We guarantee a good return from this investment manifested in a perfectly tailored Dynamics solution that your team will use productively and with pleasure.
Hearing good words from our clients is precious and inspiring. It really helps us understand our best sides and polish our approach with each new project.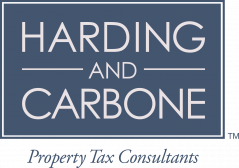 Amber Amescua
Director of Operations
Harding and Carbone has been very pleased with selecting ScienceSoft as our vendor for developing a client portal for our customers. Their professionalism, expertise, guidance, organization, and timing has been wonderful. They were also very patient with explaining their process and the next steps if we ran into any issues that we did not understand.
Shorouq Basnawi
Commercial Applications Sr. Analyst
< ScienceSoft's> team implemented a robust Dynamics 365 customer portal integrated with the Sales module. They also conducted training on all scenarios of using the portal for our sales team, which encouraged high user adoption of the solution. We are fully satisfied with the solution and the assistance of ScienceSoft's team.

Knut Vonheim
Client Partner
AITC, and me personally, has worked with ScienceSoft on both product development and consulting engagements with a focus on mobile and CRM. We have experienced great cooperation from management in both departments, quick understanding of requirements, deep technical skills from assigned resources, and the company's commitment to time, price, and quality.
Cindy White

Director of IT

We were looking for a reliable development vendor to help us introduce new functional capabilities to our corporate financial portal. ScienceSoft's team proved to be knowledgeable, thoughtful, and highly motivated.

On a Mission to Uncover Full Transformative Potential of Dynamics 365

Advocates of a result-driven consulting approach, we will solve any challenges you face with Microsoft Dynamics 365 and tune it with the best benefit for your processes.

<![endif]--> <![endif]--> <![endif]-->