Law firms and legal departments keep carrying their banners of heavy document consumers. To follow a paperless business approach, legal professionals invest actively in content and document management solutions. According to Statista, by 2019 legal departments will substantially increase their spending in various document-centric domains. They will invest at least $349 million in contract management (+185% comparing to 2015), $183 million in document management (+44%) and $279 million in matter management (+43%). They will also spend 50% more on collaboration tools and 94% more on legal project management solutions.
If we look attentively at the listed expense items, we can say that SharePoint will be among considered solutions as it handles document management, project management and collaboration equally well. For an example of SharePoint DMS, you can check our interactive demo.
In this article, we will help you understand how to build a successful SharePoint-based document management solution for legal professionals. We will analyze critical features your solution should include and reveal possible pitfalls you will have to address to ensure the system's positive adoption.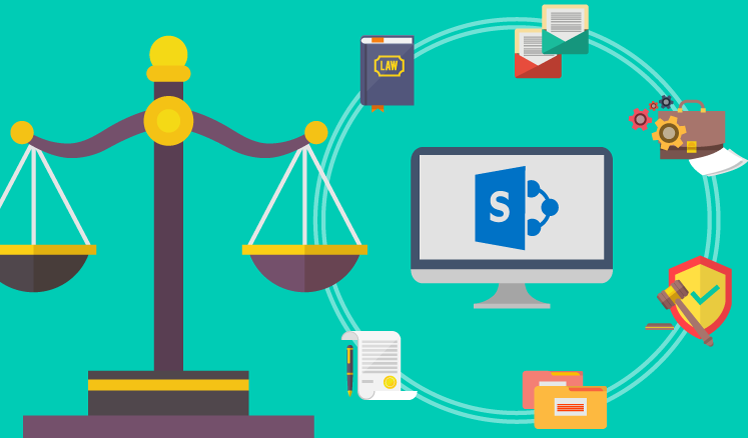 Architecture is the bread and butter of your system. It not only determines the way employees will work daily but also influences the solution's long-term convenience and the amount of effort you will need to support your DMS in the future.
First of all, you should define the solution's key role depending on the way you get legal services. You can implement an internal legal document management system (DMS) for your in-house legal department or an external-facing portal for outsourced specialists.
If you go for an internal portal, consider one important thing. Quite often companies organize legal document management by creating separate site collections and sites for each customer, case or matter. However, if your legal department manages thousands of matters and customers on a regular basis, such an architecture will make the solution bulky. Overloaded with sites and site collections, the system will perform poorly and require permanent maintenance. For usability and support reasons, it's worth creating page templates for matters, cases or customer profiles and locating them within one site collection.
At the same time, site-based architecture suits external portals hosting individual workplaces to particular legal specialists or law firms. Our team used such an architecture while creating a SharePoint-based portal for lawyers.
Your solution's logic will also depend on legal activities you plan to manage. You can build your system around a particular legal aspect, for example, matter management, contract management or records management, or embrace them all together in one solution.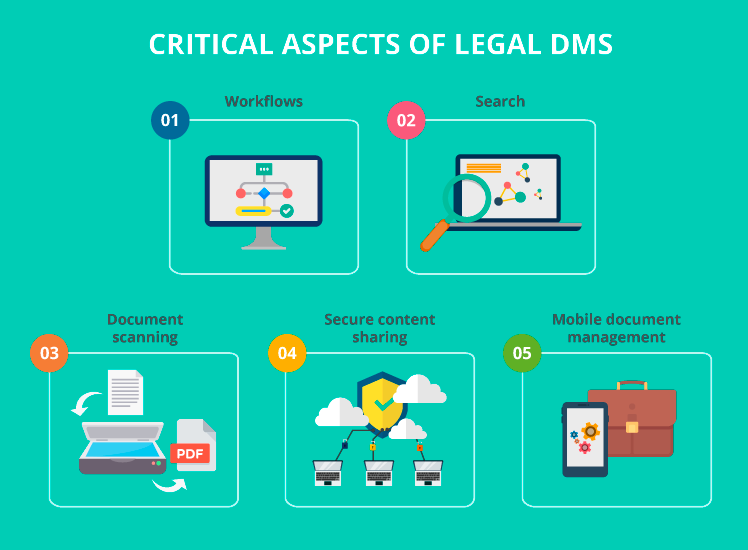 Workflows in a legal DMS are responsible for both document and time accuracy, so they should work impeccably. When building up a legal document system in SharePoint, companies can use 5 out-of-the-box workflows, as well as build custom ones. Workflows will help law specialists to approve documents, collect signatures of involved parties or be on time at hearings and trials.
Search has exceptional importance in a legal document management system. When tuned correctly, it helps legal professionals find relevant content and people quickly. On the contrary, a badly functioning search can cause a mess, leading to critical delays in legal activities and mistakes, at worst. Thus, put particular attention to metadata in SharePoint templates and documents so that they are easily searchable.
Document scanning is a must-have for a legal DMS to enable legal specialists to convert paper documents into digital ones. This feature isn't available in SharePoint by default. However, a popular solution is to integrate SharePoint with an Optical Character Recognition (OCR) system to ensure document digitization. We at ScienceSoft performed such an integration while building up a records management system for a law firm. The integration allowed employees to scan documents and convert them into PDF files that become suitable for further cataloging and calendaring.
Secure content sharing is another important aspect of SharePoint document management. Since legal specialists work both with colleagues and clients, high security should be ensured at both levels. SharePoint administrators should be vigilant about user permissions granted to third parties accessing the system, as well as should enable relevant security controls to prevent data breaches, for example, through SharePoint DLP features.   
Mobile-enabled document management is critical to a legal department. Since legal professionals visit customers and legal organizations regularly, they work remotely quite often. That's why enabling only a desktop legal document management application is a bad idea. A responsive mobile version of the desktop app or a separate mobile app is mandatory for successful legal document management.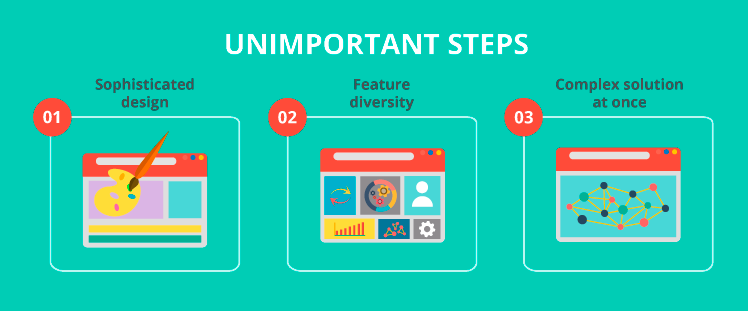 Traditionally, when you create a SharePoint solution, you have to spend much effort on the UI and UX aspects to ensure high user adoption. Fortunately, while launching SharePoint document management you can save your time and investment by simplifying the solution.  A few things you can skip are:
Creating a sophisticated design. Even SharePoint out-of-the-box design templates will work well for your legal DMS. Put your effort into tuning document management features instead of poring over the design.
Chasing feature diversity. Social features, gamification components, as well as multiple content management features (blogs, wikis and different types of document repositories) are excessive to your legal DMS and can confuse users. So restrict yourself to key features.
Delivering complex solution at once. Don't try to develop a complex solution in the first iteration. Your first version of a legal document management system can come up with minimum functionality. Later on, you can expand the solution and add extra features upon users' requests.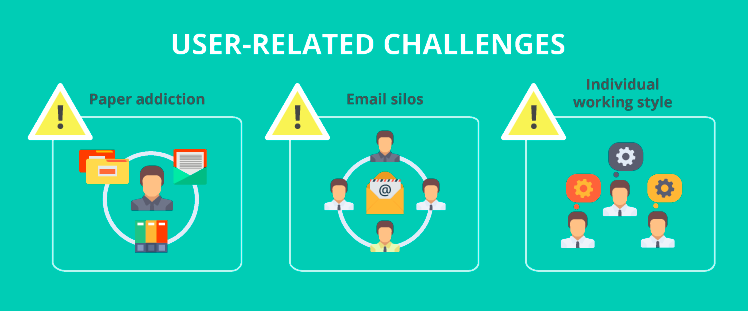 To avoid the solution's rejection and prevent its poor effectiveness, be ready to elaborate on feasible strategies for overcoming the following pitfalls:
Fighting with paper addiction. As legal departments are big paper fans, it can be difficult to win their hearts with digitized document management. Don't try to cut their devotion to papers in a moment, as it will lead to discontent. It's better to plan a smooth transition to a paperless process by gradually teaching employees to use SharePoint DMS.
Overcoming email silos. Emailing will also be among your biggest competitors. If employees were managing their activities via email for several years, don't wait for them to accept SharePoint in the blink of an eye. Offer them to start working as usual in Outlook integrated with SharePoint. This way, you will show your employees how they can leverage two systems in parallel. Then, transfer them to a more SharePoint-centric process.
Fitting employees' individual working style. This can be a critical issue for organizations hiring a number of attorneys who have their own working style and can refuse to manage their activities within one common system. To meet their requirements, consider creating separate sites for attorneys and customize them according to their needs and tastes.
Here are two more questions you might have while planning a legal document management system.
Should I consider Office 365?
Office 365 can be a great platform for your legal DMS, especially if your company uses cloud solutions actively. It's also the right basis for a fully-functional legal portal with rich collaboration and project management capabilities. Moreover, you can start your legal document management experience in Office 365 by simply launching Microsoft Matter Center. This is a tailored environment for legal professionals within the Office 365 suite that offers a variety of pre-built features:
SharePoint Online serves as the core of the solution to enable matter management.
OneNote Notebook enables specialists to manage personal or team notes, for example, evidence.
Outlook provides familiar calendaring and emailing capabilities.
What are my alternatives?
As in any other domain, there is a whole range of specialized ready-made solutions for legal document management, such as Clio, NetDocuments, LegalWorks, Legalcull. So you may doubt whether to choose a SharePoint-based solution or a turnkey one.
There can be a few pros in favor of SharePoint:
You can create a solution tailored to your needs. Turnkey solutions offer a variety of legal-centric features by default, so you won't need to spend your time on developing them. At the same time, the solution's logic might not fit your processes. So rebuilding it will cost you even more than developing a SharePoint-based solution from scratch. Some features can also be useless, so you risk to lose a part of your investments. If you opt for a custom SharePoint solution, you can create a unique legal DMS with features covering your specific needs.
Pricing. Typically, the price of specialized solutions starts from $40 user/month and can double or even triple for enterprise-level subscriptions. As for a SharePoint-based solution, you have different options. If you already have SharePoint on-premises, you can create a legal DMS and pay customization costs only. If you prefer a cloud solution, you can go with SharePoint Online for $5-10 user/month. Finally, you can choose Office 365. The most comprehensive subscription plan now comes at a price of $35 user/month. So even if you spend extra money on the initial customization, the Office 365 solution's TCO will be much lower than the TCO of a ready-made system in the long run.
At the end of this long journey across SharePoint legal document management, we'll recap the essence.
If you need a suitable document management solution for your law firm or your legal department, SharePoint is a platform to consider. It offers multiple OOTB features that will allow you to build a mature solution for matter, case, record management and document management in general.
Focus on critical aspects of your solution, including workflows and search configuration, easy document scanning and secure content sharing, as well as mobile document management.
Don't spend your effort on designing your solution, delivering features beyond document management or creating a complex solution at once.
Find the right ways to overcome users' addiction to paper and emails, as well as respect employees' individual working style.
Opt for SharePoint Online or Office 365 suite if you need a cloud solution with strong collaboration and legal project management capabilities.
If you feel like grabbing this summary with you, upload the infographic below, and you will always be able to review it later.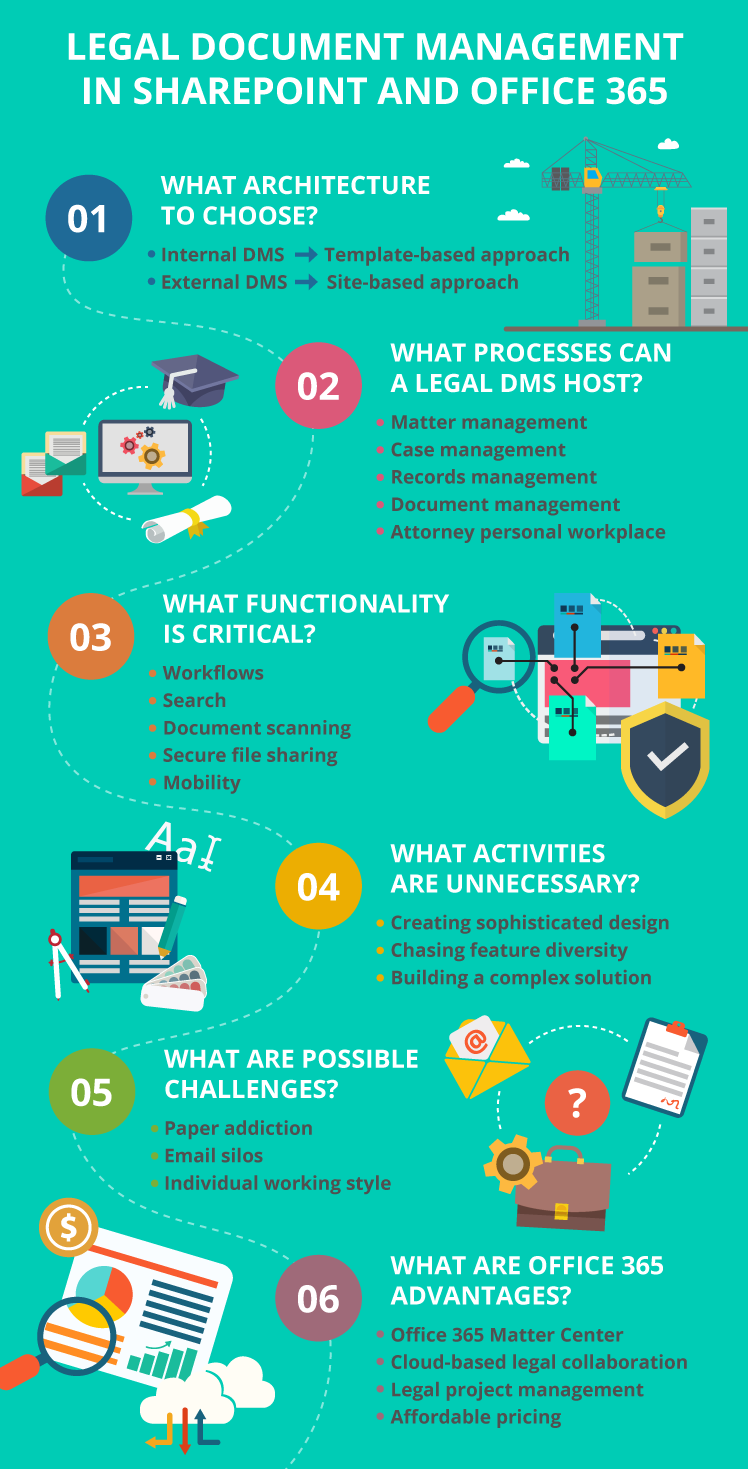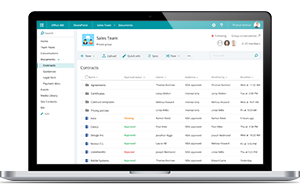 Overwhelmed by documents scattered randomly through your enterprise? We will show you the way to productive document management!