<![endif]-->
<![endif]-->
SharePoint Learning Management System (LMS)
With 14-year experience in SharePoint consulting and development, ScienceSoft offers digital transformation of corporate employee training and development. We use SharePoint as a basis for implementing learning management systems (LMS) and separate custom features to enhance employee training. Our customers can be sure that we will tailor SharePoint learning management solutions to their training needs.
Entrust ScienceSoft with SharePoint LMS Consulting and Implementation
Microsoft SharePoint projects since 2007.
Implementing IT solutions for eLearning since 2015.
20+ Microsoft-certified SharePoint experts.
25+ business analysts with 5-9 years of experience.
8 Gold Microsoft Competencies.
AWS Select Tier partnership.
our portfolio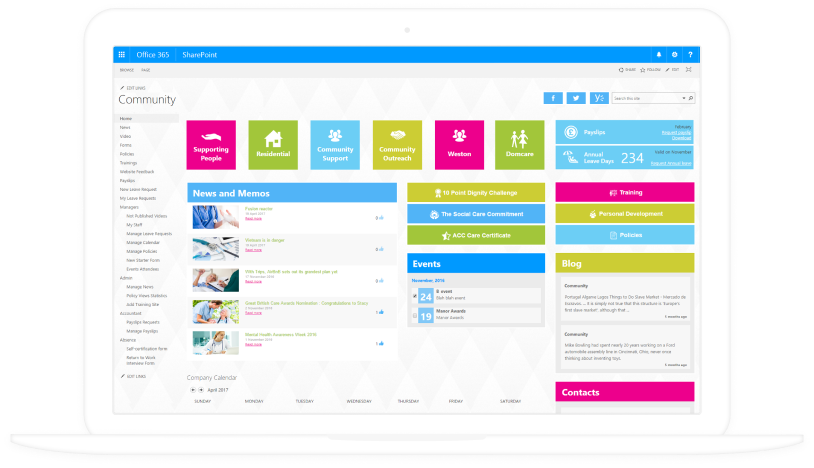 Online Learning Portal for a UK Social Care Services Provider
The intranet facilitates the learning process and helps the employees solve their day-to-day challenges. The solution enables managers and supervisors to better control their employees' personal development and assess their performance objectively.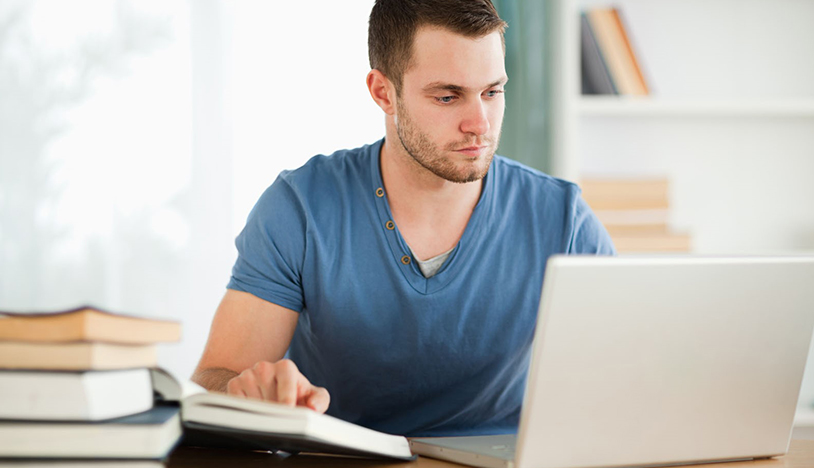 Education Portal for a British university
The distance learning solution allowed automating all educational processes, including tests and exams, and facilitated online communication between the students and the academic staff.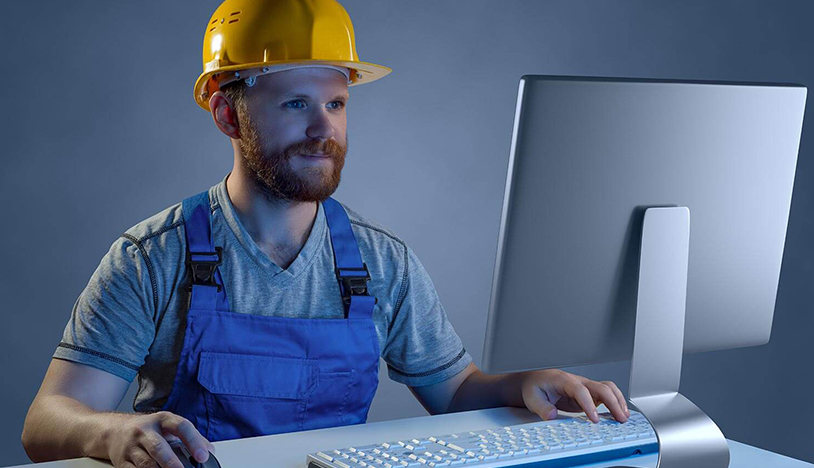 Learning Portal for Construction Specialists
The portal connects vocational and higher educational establishments, private training providers, enterprise internal training managers and individual learners from the construction industry. The portal provides easy access to information about training courses, certifications and legal standards as well as streamlines tracking and administering the learning programs.
Streamline Employee Training with a SharePoint LMS
ScienceSoft offers your company assistance in making employee training powerful and captivating with the following functionality:
Learning content management
Authoring e-learning content in SharePoint (wikis, blogs, etc.), Office 365 (Word, PowerPoint, Excel, Visio, etc.) or incorporating it from other sites.
Centralized storage & powerful search for training materials, courses, competencies, instructors, mentors, etc.
Restricting access for trainees to such documents as test answers, teaching aids, etc.
Learning process management
Automatic workflow-based enrolling of employees in training depending on the training needs.
Automatic mentor matching based on online surveys.
Instructor-trainee & trainee-trainee collaboration via group sites, discussion boards, forums, chats.
Scheduling & tracking of trainings, workshops, tests, exams, and other events, such as assignment, task deadlines, trainees' attendance with an opportunity to overlay several calendars (e.g., Outlook, Exchange, etc.).
Automatic alerts & notifications driven by events (enrolling to a course, completing a topic, passing or failing a test, etc.) or by changes in e-learning content (creating, uploading, modifying, etc.)
Certification management, including passing a certification test, tracking progress and displaying scores on the employee's profile in an intranet and granting an electronic certificate.
Competency management, including creating a database of competencies, enabling their search, employee ranking by competency levels, scheduling assessment events, etc.
Learning assessment
Knowledge evaluation through tests based on multiple choice and yes/no questions, etc.
Gamification, including employee leaderboards with achievement points and badges for mastering a new skill, completing a course, passing a test or an exam, etc.
Trainee feedback on courses or training materials implemented through ratings and tags.
Reporting on training attendance, hours spent in training, trainees' performance, etc.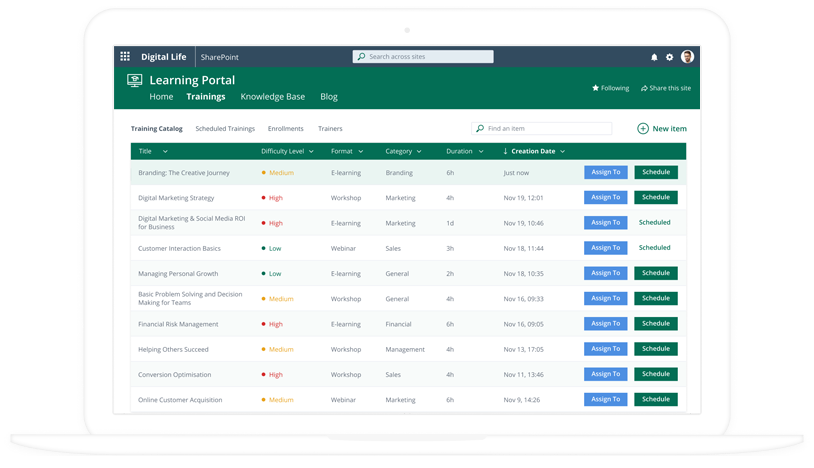 Check Out Our SharePoint LMS Demo
Explore opportunities that a SharePoint LMS provides to facilitate planning, implementing and assessing a specific learning process.
Let Your Employees Learn On-the-Go
In addition to a desktop SharePoint LMS, our offering includes augmenting your company's employee training with m-learning experience. We will help you use to the full the capabilities of a mobile version of SharePoint LMS, including the creation and delivery of bite-sized microlearning modules.
ScienceSoft's mobile SharePoint LMS is accessible 24/7 on all mobile devices (smartphones, tablets, laptops), which contributes to increasing engagement and knowledge retention and encourages continuous learning of your employees.
Besides, if you want to make your employees' learning experience even more effective and diverse, we can offer you full-cycle services on creating custom mobile apps for training:
Mobile consulting
Business analysis
UI/UX design
Native or cross-platform development
Mobile testing
Backend integration (LMS, intranet, etc.)
Leverage All-Inclusive Services on Digitalizing Employee Training
We offer full-cycle services to bring digital transformation to your company's employee training.
1
If you opt for a SharePoint LMS, our experts are always ready to assist you in:
Analyzing your employee training needs and addressing them effectively with technology.
Drawing a plan for digitalizing employee training.
Drafting and revising the strategy for LMS.
Matching SharePoint LMS features to the departments' training needs.
Selecting proper integrations to enrich collaboration capabilities of a SharePoint LMS.
Deciding upon a solution's design options to increase user adoption and trainees' engagement.
2
Our SharePoint professionals will help you to fulfill such implementation tasks concerning a learning management system, as:
Developing a SharePoint LMS.
Data migration from legacy LMS to SharePoint LMS.
Integrating a SharePoint LMS with enterprise systems, such as HR, ERP, CRM, etc. to link their data and enable automatic extraction of data from the enterprise systems to SharePoint LMS.
Ensuring high performance and durability of SharePoint solutions through professional quality assurance.
Customizing your SharePoint LMS to extend its functionality.
3
ScienceSoft's specialists will guide you through the adoption and usage of a SharePoint LMS. We will help you with the following tasks:
24/7 monitoring.
Performance and security troubleshooting.
Solving architecture and hardware issues.
Improving UI and UX, etc.
<![endif]--> <![endif]--> <![endif]-->