<![endif]-->
<![endif]-->
Microsoft Dynamics 365 Sales
In 2020 Gartner Magic Quadrant, Microsoft was named among sales force automation leaders. And it's not surprising considering that Microsoft Dynamics 365 delivers $16.97 for every dollar spent. Being a Dynamics 365 module, Microsoft Dynamics 365 Sales is designed for sales automation and helps organize the efficient sales process and drive your sales team's productivity.
Common Issues Dynamics 365 Sales Helps You Overcome
ISSUE
Disjointed and inconsistent sales process
Apply Dynamics 365 Sales
FIXED
Organized sales flow built with sales paths
ISSUE
Distorted representation of sales activities due to the lack of insight into the sales process
Apply Dynamics 365 Sales
FIXED
Unified and accessible sales data in one place with analytics dashboards and the Sales Assistant feature
ISSUE
Low deal conversion rate and low average deal values manifesting in lost revenue
Apply Dynamics 365 Sales
FIXED
Increased average deal value and conversion rate with predictive lead and opportunity scoring
ISSUE
Lack of visibility into the sales process and the sales team's performance
Apply Dynamics 365 Sales
FIXED
Transparent sales process and team performance with convenient analytics dashboards
ISSUE
High customer attrition rate due to mismanaged customer relationships
Apply Dynamics 365 Sales
FIXED
Improved customer retention and personalized customer relationships with the 360-degree customer view
Dynamics 365 Sales: Key Features
360-degree customer view
This feature allows collecting customer data within the whole customer life cycle: from a prospect to a contract. Such data ranges from contact information to purchasing details and is collected throughout all touchpoints. With a 360-degree customer view, your sales representatives can increase their productivity by getting a deep and personal understanding of customers.
Unified sales process
Dynamics 365 Sales features Sales Playbooks, which are predefined sales paths. You may create new Playbooks or customize existing ones to your specific customer types, ensuring a personalized and consistent sales process.
Business card scanner
This feature allows for automated lead data entry. It also allows searching for duplicate contact information and unifies this information into a single contact, avoiding communication mishaps.
Workflow automation
Dynamics 365 Sales provides extensive automation capabilities, ranging from automated email campaigns to the creation of proposals, quotes, invoices, etc. Personalization is provided via a number of automation triggers working with CRM data such as names and deal details.
Sales assistant
This feature allows combining and analyzing CRM data on customer interaction and then generating a collection of suggested actions across each step of the sales process for your sales reps to follow, ensuring consistency in communication and timely service delivery.
Predictive lead and opportunity scoring
Dynamics 365 Sales features AI-powered Sales Insights, which helps you accurately estimate the most promising leads and opportunities attributing scores to them. With the help of AI, existing and new customer data converts into scores. With predictive scoring, you can prioritize quality leads and opportunities and consequently close more deals.
Seamless integration capabilities
Dynamics 365 Sales is easily integrated with other Microsoft tools, such as Excel, SharePoint and Power BI. This helps create a unified source of truth across the sales department and makes working with lead and opportunity statistics and analytics smoother.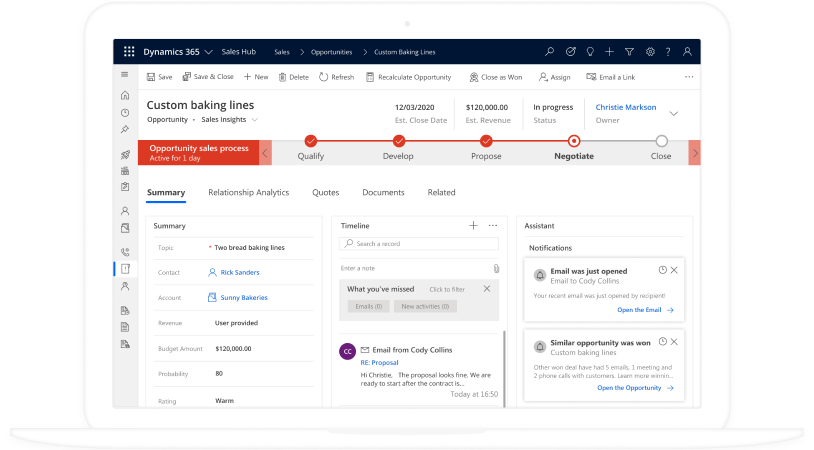 Dynamics 365 Sales Demo
We overview sales automation tools provided by Dynamics and tell how it can help your team succeed throughout the sales cycle.
Big Brands who Use Dynamics 365 Sales
Notable big names using Dynamics 365 Sales are seen across various industries and include such companies as HP, Visa, Chevron, Lenovo, Metro Bank, and many others.
Choose Your Dynamics 365 Sales Pricing Plans
Get Dynamics 365 Sales Services with ScienceSoft
13 years in CRM consulting and implementation.
Projects with Microsoft Dynamics CRM since 2008 (with Dynamics 365 since 2016).
Microsoft Gold Partner and Microsoft Dynamics 365 Partner.
OUR SELECTED DYNAMICS 365 SALES SUCCESS STORIES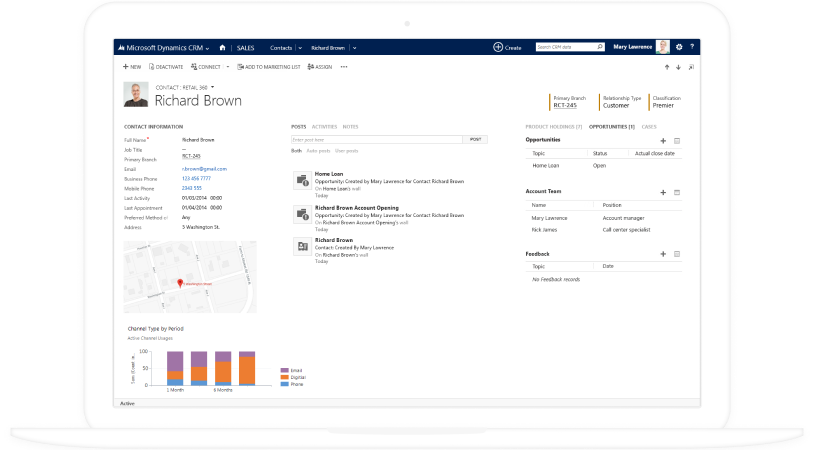 Sales Activities Planning for a Retail Bank with 7 mln Clients
ScienceSoft helped a retail bank with 7 million clients to implement Dynamics Sales features within the requested timeframe delivering the requested functionality.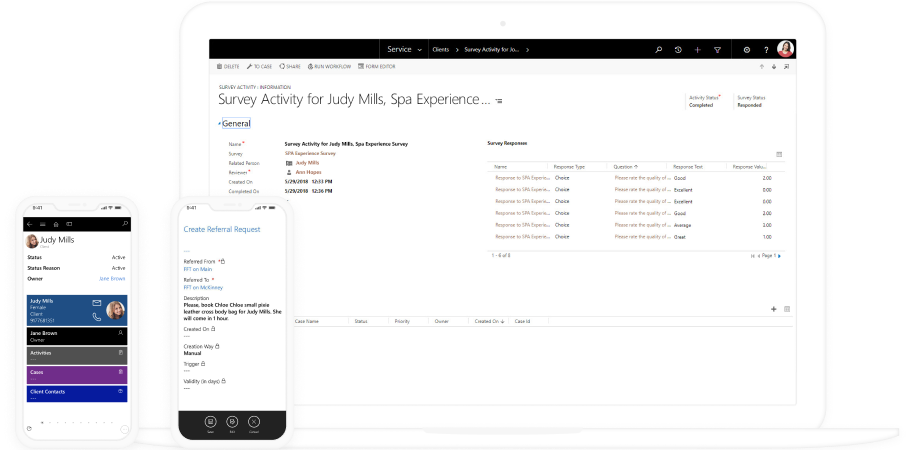 Sales Module Implementation and Customization for a Multibusiness Company
ScienceSoft helped a multibusiness company to unify their sales processes under one umbrella unifying their sales process across multiple domains with the help of Dynamics Sales.
<![endif]--> <![endif]--> <![endif]-->