Healthcare IT Solutions and Services by ScienceSoft
Full-Scope IT Services Driving the Success of Your Business
ScienceSoft is a healthcare IT provider rendering IT services to hospitals, hospital networks, home care providers, outpatient clinics, and other healthcare organizations. 100+ happy healthcare customers rely on our secure, value-oriented, tailored medical IT services daily.
Healthcare IT services by ScienceSoft cover all aspects: from IT strategy planning to solutions development, modernization, and support. Leveraging 18 years of experience, we will help you get all the benefits of tech-enabled healthcare without expanding an in-house IT team and going over your budget.
ScienceSoft Is a Leader in Healthcare IT Services Market in 2022 SPARK Matrix
ScienceSoft is featured as a leading healthcare IT solutions provider, along with Athena Health and Oracle Cerner. This achievement is a result of 18 years of tireless pursuit of technological innovation, made possible by ScienceSoft's passionate team of healthcare IT experts who always strive to make a difference for patients and caregivers alike.
Why Choose Healthcare IT Services by ScienceSoft
healthcare IT projects

in healthcare IT

IT specialists on board
Hands-on experience with HIPAA, HITECH, FDA, MDR, IVDR, GDPR, NCPDP, ONC, and SAMHSA regulatory requirements.
Mature security and quality management systems, including the one for medical device software and SaMD, backed by ISO 27001, ISO 9001, and ISO 13485 certifications.
Microsoft partner since 2008 and an AWS official partner since 2017.
34 years in software development and 15 years in ITSM.
ScienceSoft's solutions received the Best Healthcare Technology Solution Award 2022 from Health Tech Digital and the 2023 North American Enabling Technology Leadership Award in the medical devices connectivity industry from Frost & Sullivan.
ScienceSoft became a finalist for the Health Tech Award 2022 with its laboratory diagnostics software and the HTN Now Awards 2023 in the Excellence in Remote Patient Monitoring category.
How We Improve IT Processes of Healthcare Organizations
Whether you need help with daily healthcare IT operations or looking to implement digital healthcare initiatives, ScienceSoft has your back. We can lay the foundation for safe and reliable digital care by creating modern and secure IT infrastructures and implementing robust healthcare software.
Deliverables we ensure:
Changes implemented in IT infrastructures and applications.
Cybersecurity and HIPAA/GDPR compliance audit reports, gap mitigation recommendations.
Multi-tier incident resolution pipeline.
Detailed description of the healthcare IT infrastructure and operating procedures (including SOP, network diagrams, etc.).
Service level, maintenance, health check, and incident reports.
A clear digital strategy.
Technology or solution implementation roadmap.
Reliable architectures of healthcare software.
Healthcare solution deployed to the production environment.
Self-service materials for healthcare software users.
Optimized healthcare IT operations.
User satisfaction improvement plans.
Our Selected Healthcare IT Services Projects
Ready to Meet All Your Software Development Needs
You get a healthcare app with a user-friendly UI and a set of practical features. We offer telehealth, chronic disease management, RPM, patient or doctor apps, and more. Desktop, web, mobile app — you name it, and we'll deliver the first version in 2–4 months.
Drawing from 24 years of experience in web development, we create medical websites, web applications, and web portals for patients, staff, and vendors. Our customers enjoy the responsive design, high performance, and smooth integration of our web solutions.
Digital health implementation
We will guide you from digital health software idea conceptualization to implementation. A solid project plan, a detailed feature list, reliable architecture, full compliance, and high performance are a given when you work with ScienceSoft.
Full Scope of ScienceSoft's IT Services in Healthcare Industry
What Our Customers Say

Maria Zannes
President & CEO
bioAffinity Technologies
In addition to the solid technical expertise shown by ScienceSoft, its developers demonstrated a profound understanding of laboratory software specifics and integrations.
Sergey Shleev
Prof. Dr. Department of Biomedical Science
Malmo University
ScienceSoft proved to have vast expertise in Healthcare and Life Science industries. They bring top-quality talents and deep knowledge of IT technologies and approaches in accordance with ISO 13485 and IEC 62304 standards.

Justin Turner
CTO
Chiron Health
ScienceSoft developers proved themselves to be Android experts. They advised and successfully lead the way through the technical challenges of telehealth app development.
Alexander Riftine
CEO
Intellewave
ScienceSoft designed and developed a native iOS app that offers a quantitative assessment of users' physical fitness. ScienceSoft has shown excellent level of responsibility, communication skills and mobile competencies.
Todd Nilson
MD
HealthPoint Plus
We worked with ScienceSoft on the modernization of our telehealth web portal and a cross-platform patient app. They created comprehensive project documentation, feature lists, and worked out thorough recommendations to improve the stability and performance.
Marina Schommer
Chairman & CEO
Montex Swiss AG
We engaged ScienceSoft to build our Android and iOS mobile apps. We would definitely recommend ScienceSoft as skilled and trustworthy consulting and development partner.
Gordon Seipold
CEO
3steps2web
ScienceSoft's team built a fault-tolerant and highly available AWS-based app infrastructure.
View all customer reviews
Technologies We Work With
Envisage Benefits of Cooperation with ScienceSoft
No need for large upfront investments
You don't have to prepay the full-service price, you get invoiced only for the performed tasks. Thanks to our iterative approach to software development, you can get benefits and ROI from healthcare IT services faster.
We know all the ins and outs of compliance with HIPAA, GDPR, and the regulations of the GCC health authorities. Our in-house cybersecurity experts and regulatory consultants ensure full PHI protection and compliance at all project stages.
You will be fully informed of the project status because cooperation with us is based on a pre-agreed process and a set of KPIs. We keep in touch with the customer's stakeholders and self-manage our work.
We don't just deliver a bunch of healthcare IT services. We focus on accelerating your care delivery and management processes and resolving underlying performance, security, and infrastructure issues. You can either choose one service from our offering or get a unique service pack fully covering your healthcare organization's needs. We will gather a team to suit your needs: healthcare IT consultants, solution architects, UI/UX designers, developers, QA engineers, regulatory compliance experts, and DevOps engineers.
The Financial Times Includes ScienceSoft USA Corporation in the List of the Americas' Fastest-Growing Companies 2023
For the second year in a row, ScienceSoft USA Corporation ranks among 500 American companies with the highest revenue growth. This achievement is the result of our unfailing commitment to provide high-quality IT services and create best-value solutions that meet and even exceed our clients' expectations.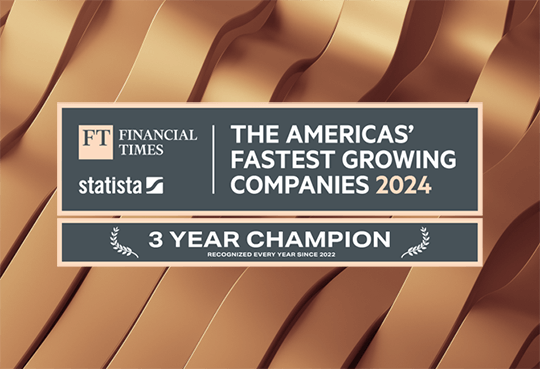 See Our Sample Healthcare Solutions for Yourself
Get a Clear Picture of Healthcare IT Service Investments
Cost factors of healthcare IT services
The chosen healthcare IT service scope.
For solutions: healthcare IT infrastructure type (cloud, on-premises), software complexity, and desired feature set.
The scope of healthcare IT infrastructure or solution modernization needs.
Support package (time coverage, number of tickets per month).
Service-level objectives.
Time constraints.
Compliance and security requirements.
Pricing options for healthcare IT services
Best for: Development, modernization, and evolution of healthcare software and/or IT infrastructure.
Monthly, you receive an invoice based on the hours reported for healthcare IT services per month.
Best for: L3 support (defect fixes, minor functional changes), and security services.
You pay in advance at a reduced hourly rate, and we deliver continuous healthcare IT services during a pre-agreed number of hours.
Best for: L1, L2 support, and security management.
We agree on the ticket cost, and you get charged based on the volume of healthcare IT incidents we resolve monthly.
Best for: long-term cooperation and miscellaneous healthcare IT services.
We can combine various pricing models to fit your suite of healthcare services.
Sample cost ranges for the development of popular healthcare solutions
From $150,000 to $400,000
for telemedicine software with must-have functionality
From $200,000 to $400,000
for remote patient monitoring or medical device software
From $100,000 to $500,000
for a digital therapeutics solution
From $400,000 to over $2,000,000
Wonder If We Are a Right Fit for Your Healthcare IT Budget?
Choose a relevant cost configurator, answer a few simple questions to help our healthcare consultants understand your needs, and we will provide you with a custom quote.
Get a quote
All about our Healthcare IT services
<![endif]--> <![endif]--> <![endif]-->