Managed Application Services
Managed application services are a way to keep your applications highly available and relevant to evolving business needs.
Since 2007, ScienceSoft has been providing reliable, scalable and efficient application support, optimization and evolution.
Why ScienceSoft?
Strategic partnerships with Microsoft, Amazon, Oracle, Magento, Pimcore, Salesforce, ServiceNow and more tech leaders.
An international help desk speaking English, Spanish, German, French, Polish, Czech, Turkish, etc.
Experience in complex heterogeneous IT environments.
Established practices of problem solving.
Ability to bring excellence and innovation to each project, as proved by the prestigious Global Outsourcing 100 listing.
Attention to the specific business needs and goals.
Applications We Focus On
ScienceSoft has a record of successful management and upgrade of multiple enterprise-level solutions.
Manufacturing

Healthcare

Retail and eCommerce

Banking

Professional services

Telecommunications, etc.
Business process expertise:
Supply chain and procurement management

Financial management

Sales management

Customer service management

Marketing campaigns management, and more.
Explore ScienceSoft's Managed Application Services
ScienceSoft's offering comprises a comprehensive portfolio of services around application monitoring, problem tackling, system availability and reliability management, continuous app refinement and help desk provision. All services can be mixed and matched according to the specific needs of the business.
Application monitoring and performance management
Retaining responsibility for app performance management, ScienceSoft's team executes a wide range of monitoring activities to keep an eye on all critical metrics, such as response time, transaction completion, message queue exceeds and detect and resolve potential dangers before they cause any serious process disruption or damage UX.
Application troubleshooting
ScienceSoft maintains appropriate application work by addressing problems of any application misbehaviors, component unavailability, slow request handling, abundant memory consumption, data inaccuracy and inconsistency and more.
Application enhancement
ScienceSoft's team ensures orderly and timely management of minor and major application changes, updates and roll-outs of new versions.
Application optimization
ScienceSoft can help to keep the apps relevant to the changing business context, increase their ROI and optimize TCO. We carry out the business process review to identify existing pain points and modify applications (introduce automation, migrate to new techs and platforms, restructure or modularize solution) to accelerate weak and inefficient flows and simplify maintenance.
Change management and training services
To manage app modifications successfully, our team pays due attention to all core steps of the change process. We analyze the reasons for a change, ensure comprehensive testing coverage, estimate risks, make up a safe release plan, and conduct the post-change review.
Also, ScienceSoft sees to the smooth adoption of new app components and upgraded/extended versions of already existing ones to your IT environment. We complete delivery with tailored training (in the form of step-by-step guides, onsite workshops, webinars, etc.) for different users and departments so that they can leverage the updates to the fullest.
Help Desk capabilities
Our managed application services can be additionally reinforced with help desk support. A multi-lingual help desk available on the 24x7x365 basis becomes a single point of entry, which improves the experience of app users with prompt responses and constantly updated knowledge base. It also optimizes the work of support teams of higher levels with right prioritization and helps a business to be in more control of their apps with comprehensive reports on resolved tickets.
The Financial Times Includes ScienceSoft USA Corporation in the List of the Americas' Fastest-Growing Companies 2023
For the second year in a row, ScienceSoft USA Corporation ranks among 500 American companies with the highest revenue growth. This achievement is the result of our unfailing commitment to provide high-quality IT services and create best-value solutions that meet and even exceed our clients' expectations.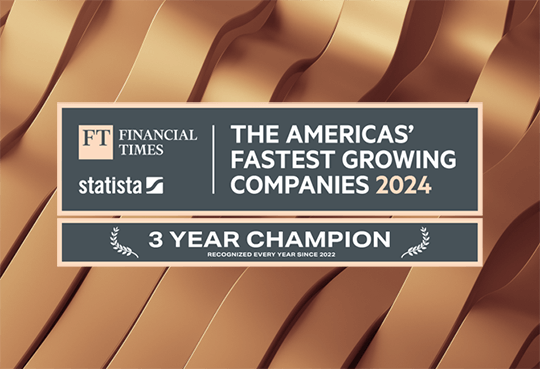 How We Get Started
The established transition plan helps us to ensure a smooth adoption of responsibility. We always start cooperation implementing 4 important steps:
1
Software quality assessment
Every project starts with comprehensive quality assessment (implemented by us, the customer or a third-party vendor) of the applications we're to serve. By that we estimate the actual state of the applications, to focus more on their pain points, plan more effective and relevant service scope and decide on best KPIs to further track improvements in application operations.
2
Knowledge transfer
We take time to thoroughly understand your application. ScienceSoft's team investigates existing technical and functional app specifications and code documentation, mines business rules directly from software code and communicates with your employees.
3
Service planning and SLA preparation
We discuss in detail the service scope in accordance your needs. To keep the process clear and avoid any disruptions/blind spots in it, together, we allocate responsibilities, establish benchmarks against which performance will be measured, choose appropriate communication tools, define reporting timetable, and decide on the data security level.
4
Responsibility transfer
We take over the agreed scope of responsibility and start to carry out the planned services.
Our Clients Say
ScienceSoft proved to have vast expertise in Healthcare and Life Science industries. They bring top-quality talents and deep knowledge of IT technologies and approaches in accordance with ISO 13485 and IEC 62304 standards..
Pr. Dr. Sergey Shleev, Malmoe University
Transparent Pricing
You start with an agreed monthly subscription fee for our managed application services. All major enhancements will be discussed and estimated individually.

<![endif]--> <![endif]--> <![endif]-->