<![endif]-->
<![endif]-->
Hospital Mobile Apps
Individual Solutions to Embrace Diverse Demands
Bringing in 14 years in healthcare IT consulting and development, ScienceSoft creates custom branded mobile applications for health systems, hospitals, assisted living facilities and other organizations.
No pre-packaged hospital apps
With numerous projects behind, we have proven that providers employ very different operational processes, administrative workflows and specialized medical activities. Each organization's IT infrastructure is outlined by the details, including particular internal standards in case management, care cycle and billing. A pre-made hospital app would ignore a crucial part of these details and won't justify investments.
Convenience makes a difference
To become a go-to tool for health specialists, a mobile solution should be both functional and easy to use. That's why we intensively collaborate with the end users. For example, when creating hospital apps for doctors, we take some time to review the physicians' workflows and understand their exact needs. Only this way we can assure that the app will bring value. Otherwise, you would get useless and process-clogging software along with misapplied funds.
iOS vs. Android and tablets vs. smartphones
Choosing devices and platforms can be exhausting, but it practically gets down to a few points:
iOS/Android or both
iPad/Android tablets or both
Native or cross-platform (Xamarin, Cordova)
Not sure what's the best option for your workflows and staff? Our savvy healthcare IT consultants are happy to help. Just click the button below, state your needs and get advice.
Our Portfolio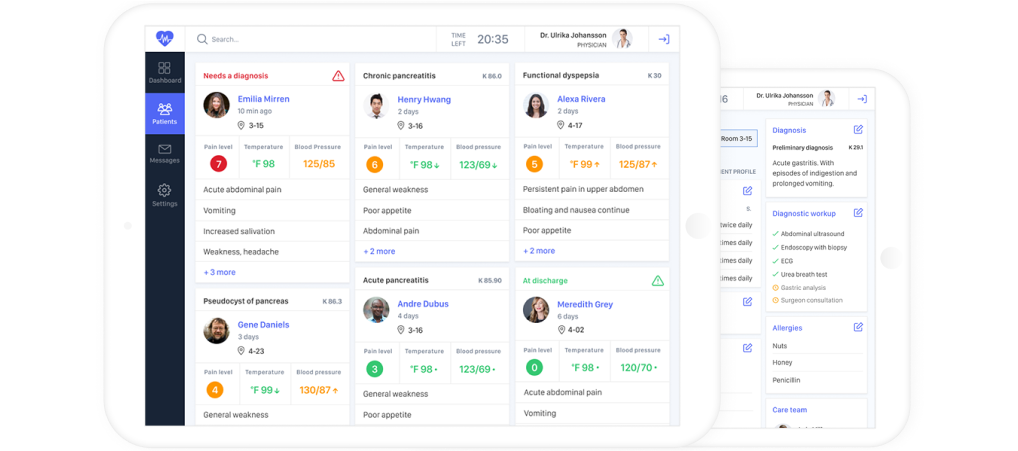 Hospital App Demo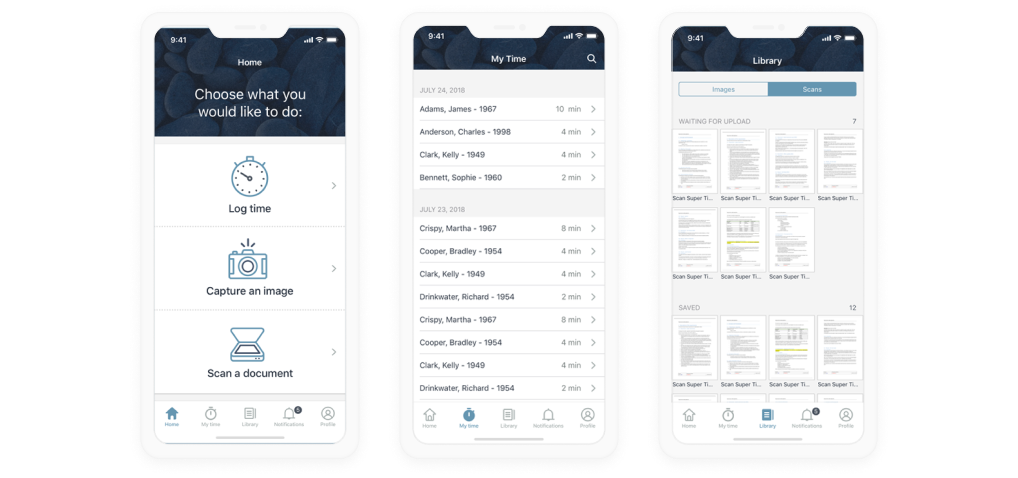 Hospital Mobile App for Nurses and Physicians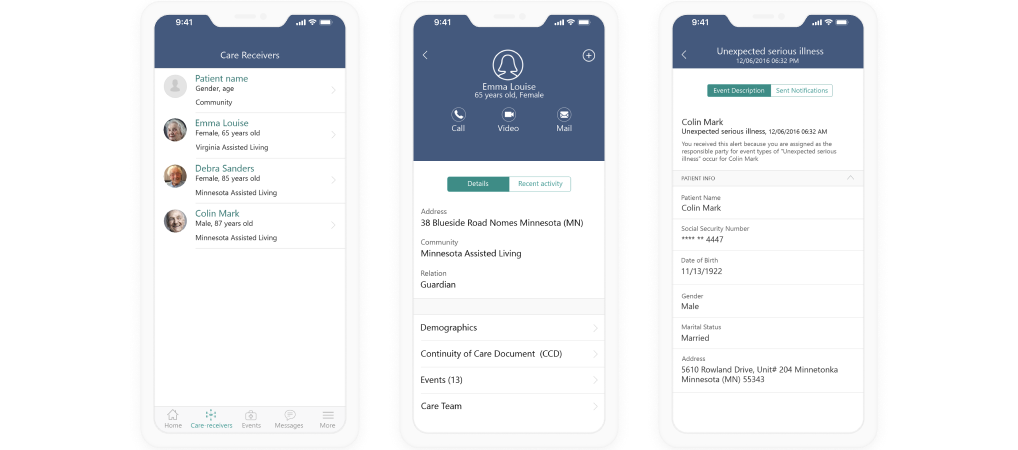 Mobile Care Coordination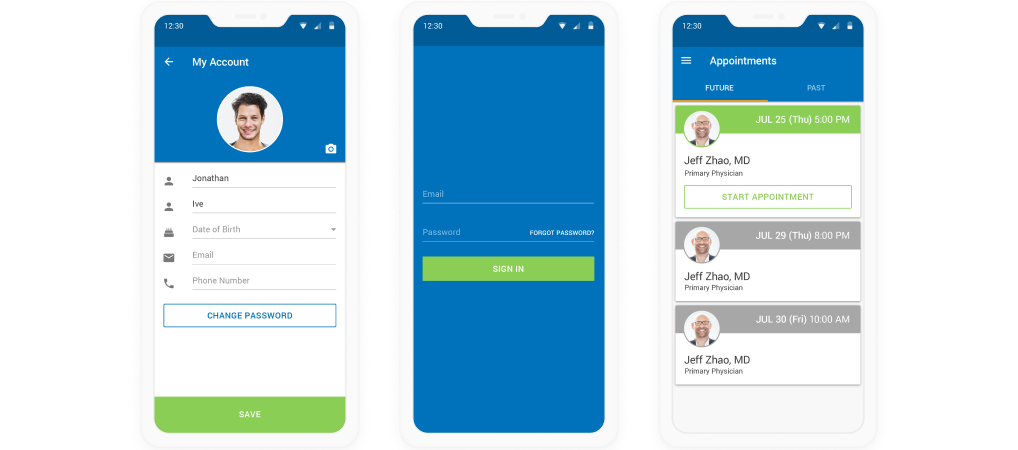 Android Telehealth Chiron App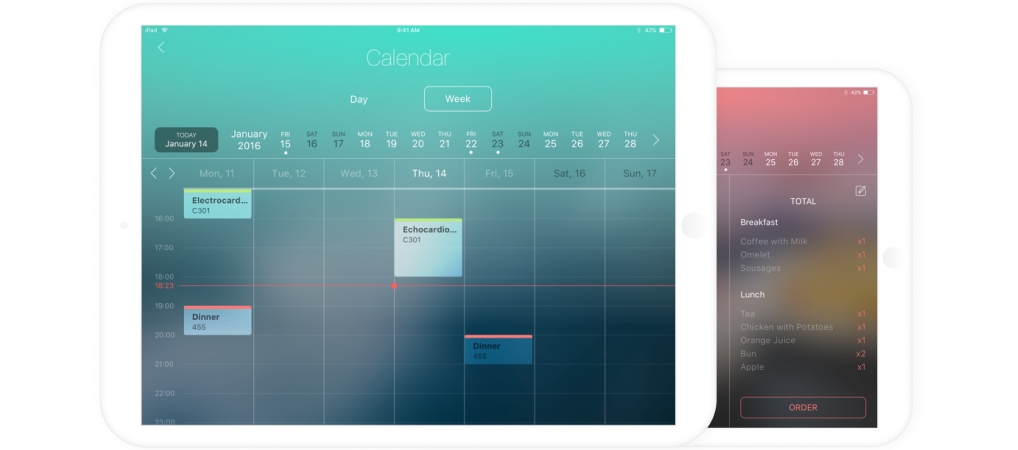 Inpatient Care Mobile App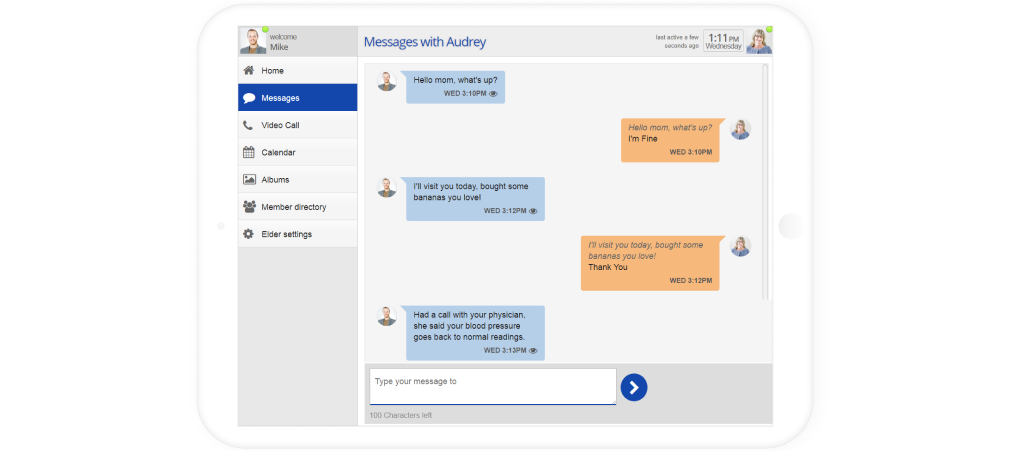 Mobile Communication System for Elderly and Caregivers
Hospital Mobile Apps in All Shapes and Sizes
ScienceSoft adopts both task-oriented and user-oriented approaches to hospital app development. Be it a multipurpose general app or a pinpointed app, it can fall under one of the categories below:
MRD
Diagnostic imaging
General surgery
Gynecology
Laboratory
Hospital pharmacy
Dentistry and more
ADT
Screening
Work-up
Diagnostics
Treatment
Care coordination
Rehabilitation and more
Surgeons
Physicians
Nurses
Patients: see patient-specific applications in details here
Pharmacists and more
Patient monitoring
Dosage calculation
Allergy check
Barcode validation
Recording and more
Commitment to HIPAA Compliance
| | |
| --- | --- |
| | At ScienceSoft, we are dedicated to sensitive data integrity and protection. We deliver mobile hospital apps in ways that will not entail increased risks related to compliance with HIPAA regulations and other industry standards, including HITECH, FDA policies, ISO 13485, and ISO 27799:2016. Please note that all sensitive information is stored at your servers and is encrypted at every point of interaction. |
INTEGRATION WITH YOUR EXISTING INFRASTRUCTURE
Thanks to individual approach to hospital apps development, we can painlessly plug the created tool in your IT architecture. ScienceSoft ensures seamless data synchronization with numerous clinical systems and devices via HL7 v.3 or FHIR, including:

<![endif]-->