Managed Vulnerability Assessment and Remediation
Long-Term Protection of Your IT Ecosystem
With 33 years in IT and 19 years in cybersecurity, ScienceSoft offers end-to-end vulnerability management services. We help midsize and large organizations in 30+ industries keep their IT environments free of security and compliance gaps.
Vulnerability management as a service is aimed to provide continuous protection of the entire IT landscape (policies and procedures, networks, applications) to detect and eliminate security and compliance gaps as soon as they appear. It offers a consistent approach as well as a tailored set of skills and tools to keep your changing IT environment reliably protected at any point in time.
Do you need vulnerability management services?
While consistent vulnerability management is part and parcel of any mature security program, it can be a lot to handle on your own. Fully outsourcing your vulnerability management to an expert security vendor will likely be a wise investment if:
Your IT environment is growing bigger and more complicated, with the tech stack getting more diverse.
Your company experiences regular intrusion attempts.
Your company operates in a highly regulated field and needs to protect sensitive data.
Security policies: incident response plan, access control policy, remote access policy, change management policy, and more, depending on your business specifics and IT environment.
Cybersecurity awareness among your employees.
Endpoints: PCs, laptops, mobile devices.
Email services.
Security solutions: firewalls, IDS/IPS, network access controls, DLP systems, VPNs, SIEM, IAM.
Web apps.
Mobile apps.
Desktop apps.
Data repositories.
Data encryption.
Data backup.
Data transfer.
Dmitry Kurskov, Head of Information Security Department at ScienceSoft, says:

Applying cybersecurity measures once and forgetting about them forever is not a viable strategy. A corporate security system should be regularly monitored, assessed, tested, and improved.
Viruses, worms, and trojans
Ransomware
DoS attacks
Phishing
Code injections
Man-in-the-middle attacks
Spyware and keyloggers
Advanced persistent threats
Identity theft
Unauthorized access
Insider attacks
Compliance breaches
Haven't Found the Answer to Your Security Needs?
Tell us more about your case, and ScienceSoft's experts will get back to you with a plan on how to make your security system run like clockwork.
Why ScienceSoft
62% of our revenue comes from long-term customers that stay with us for 2+ years.
An IBM Business Partner in Security Operations & Response since 2003.
Experienced security engineers, compliance consultants, and Certified Ethical Hackers on board.
ScienceSoft's QLEAN App Suite is a finalist of the 2021 IBM Beacon Award for Outstanding Security Solution.
A mature quality management system and full security of the data entrusted to us are proven by ISO 9001 and ISO 27001 certificates.
ScienceSoft USA Corporation is listed among The Americas' Fastest-Growing Companies 2022 by Financial Times.
Join Our Happy Customers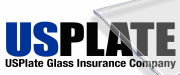 Rob Ellis
CEO
Thanks to ScienceSoft's quality testing efforts, we were able to ensure a higher level of protection of our cloud application and the sensitive customer data stored in it. ScienceSoft has proved to be a competent cybersecurity partner who can deliver high-quality testing services within the deadlines provided. We consider ScienceSoft a trusted business partner and plan to continue our working relationship with them.
We hired ScienceSoft's cybersecurity team to validate the security of our corporate networks and our cloud AWS services. They were very responsive and helpful in planning of penetration tests. We were very satisfied with the professional, timely, and friendly service and we greatly appreciate their help in securing our networks.
Yoni Silberberg
Co-Founder
Thanks to ScienceSoft's high-quality services, we were able to locate and neutralize vulnerabilities and ensure the security of our customers' personal data, as well as protect our services from potential attacks. We were very pleased to see such a comprehensive approach. During our cooperation, ScienceSoft's team showed deep cybersecurity expertise as well as excellent communication skills, quickly addressing any of our questions and concerns.
We were looking for a skilled penetration testing provider and chose ScienceSoft. We are satisfied with the penetration testing services provided by ScienceSoft and with their team's attention to detail and proactive approach to collaboration. They were also very responsive and eagerly suggested security enhancements. We highly recommend ScienceSoft as a reliable cybersecurity partner.
Top Concerns About Vulnerability Management Services
1. What if a fixed security team that performs regular vulnerability assessments will overlook the same vulnerabilities over and over?
Answer
Answer: We use advanced automated tools and thoroughly analyze the findings, so the situation where a vulnerability gets repeatedly overlooked is highly unlikely.
2. Won't the vendor get lazy and approach vulnerability management formally, thus reducing their efforts and exposing us to new threats?
Answer
Answer: We rely on a mature quality management system confirmed by ISO 9001 certificate – it enables us to consistently deliver high-quality service. We know how to work as a part of our customers' teams and have a proven record of long-term cooperation: check out our projects that have lasted 10+ years, 10 years, 5+ years.
Stronger Together: How We Make an Invincible Team
Adhere to the recommended security policies and practices daily.
Keep ScienceSoft updated on your IT evolution roadmap and infrastructure changes.
Involve ScienceSoft in regular monitoring of security events (e.g., in a SIEM tool) and inform us in case an incident (e.g., an intrusion attempt, a suspicious activity) is detected.
Schedules vulnerability assessment cycles in line with your IT infrastructure growth/modification.
Plans and executes all-around assessment of your target systems.
Reports on the detected security gaps and the needed corrective measures.
Fixes the detected issues or provides a step-by-step remediation plan for your in-house IT team.
Chooses and configures the optimal security tools to build a robust security architecture.
You pay for a specified number of vulnerability assessment cycles a year.
Best for: Companies with well-established IT environments that want to test their security against emerging threats and reinforce their reputation as a secure business by undergoing regular security checks.
The frequency and scope of vulnerability assessment are agreed on individually.
Best for: Companies with dynamically changing IT environments that are experiencing rapid expansion or digital transformation.
Why Does Your Business Need Consistent Vulnerability Management?
According to Redscan research:

new common vulnerabilities and exposures (CVEs) per day were registered in 2021

of all CVEs detected in 2021 could be exploited by attackers with little technical skills

Team Up with ScienceSoft to Stay One Step Ahead of Hackers

Focus on your core business priorities and let us take care of your cyber defense. Equipped with advanced tools, multi-industry experience, and security best practices, we are ready to handle any known vulnerabilities and promptly react to new threats as soon as they emerge.

<![endif]--> <![endif]--> <![endif]-->