Vulnerability Assessment Services
Vulnerability assessment is used to identify, quantify, and analyze security vulnerabilities in the IT infrastructure and applications. In cybersecurity since 2003, ScienceSoft uses reliable tools to scan vulnerabilities and provides accurate and in-depth final reports.
Elements of the IT Environment We Assess
ScienceSoft's vulnerability assessment services imply reasonable costs along with high quality. The qualifications of our information security team allow detecting vulnerabilities and finding weak points in the following components of the IT environment:
Network. We assess the efficiency of your network segmentation, network access restriction, the ability to connect to the network remotely, firewall implementation.
Email services. We evaluate the susceptibility to phishing attacks and spamming.
Web applications. We assess the susceptibility of a web app to various attacks following Open Web Application Security Project (OWASP) Top 10 Application Security Risks.
Mobile applications. We evaluate the security level of a mobile app following OWASP Top 10 Mobile Risks.
Desktop applications. We assess how data is stored in an app, how this app transfers information, whether any authentication is provided.
Assessment Methods We Apply
Our security testing team combines automated and manual approaches to take the full advantage of the vulnerability assessment process.
To start the vulnerability assessment process, ScienceSoft's security engineers use automated scanning tools the choice of which depends on your requirements and financial capabilities. These scanners have databases, which contain known technical vulnerabilities and allow detecting your company's susceptibility to them.
The main advantage of this approach is that it is not time-consuming and ensures a wide coverage of security weaknesses.
ScienceSoft's security testing team performs the manual tuning of the scanning tools, as well as subsequent manual validation of the scanning findings to eliminate false positives.
Upon the completion of such manual assessment, you get reliable results containing only confirmed events.
Vulnerabilities Classification Techniques We Apply
When conducting vulnerability assessment, we divide the detected security weaknesses into groups according to their type, severity level, etc. following the classifications below.
Web Application Security Consortium (WASC) Threat Classification.
Open Web Application Security Project (OWASP) Testing Guide.
OWASP Top 10 Application Security Risks.
OWASP Top 10 Mobile Risks.
Common Vulnerability Scoring System (CVSS).
Classifying vulnerabilities allows ScienceSoft's security engineers to prioritize the findings according to the impact they may have in case of exploitation and direct your attention to the most critical weaknesses that need to be eliminated on a first-priority basis to avoid financial and security risks.
20 years in information security, a solid portfolio of successfully completed cybersecurity projects.
Experienced security engineers, compliance consultants, and Certified Ethical Hackers on board.
ScienceSoft's QLEAN App Suite is a finalist of the 2021 IBM Beacon Award for Outstanding Security Solution.
A mature quality management system and full security of the data entrusted to us are proven by ISO 9001 and ISO 27001 certificates.
Recognized as Top Penetration Testing Company by Clutch.
For the second straight year, ScienceSoft USA Corporation is listed among The Americas' Fastest-Growing Companies by the Financial Times.
What Our Customers Say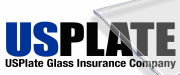 Joel B. Cohen
President
USPlate Glass Insurance Company
We hired ScienceSoft's cybersecurity team to validate the security of our corporate networks and our cloud AWS services. They were very responsive and helpful in planning of penetration tests. We were very satisfied with the professional, timely, and friendly service and we greatly appreciate their help in securing our networks.
Yoni Silberberg
Co-Founder
SubPLY
Thanks to ScienceSoft's high-quality services, we were able to locate and neutralize vulnerabilities and ensure the security of our customers' personal data. We were very pleased to see such a comprehensive approach. During our cooperation, ScienceSoft's team showed deep cybersecurity expertise as well as excellent communication skills, quickly addressing any of our questions and concerns.
Philip Tao
QA Manager
ATR
We are satisfied with the penetration testing services provided by ScienceSoft and with their team's attention to detail and proactive approach to collaboration. They were also very responsive and eagerly suggested security enhancements. We highly recommend ScienceSoft as a reliable cybersecurity partner.
Rob Ellis
CEO
BTCSoftware
Thanks to ScienceSoft's quality testing efforts, we were able to ensure a higher level of protection of our cloud application and the sensitive customer data stored in it. ScienceSoft has proved to be a competent cybersecurity partner who can deliver high-quality testing services within the deadlines provided. We consider ScienceSoft a trusted business partner and plan to continue our working relationship with them.
View all customer reviews
Cooperation Models We Offer
We are ready to put in efforts and provide you with high-quality assessment, no matter which model of cooperation you choose.
One-time services allow getting impartial security level evaluation and avoiding vendor lock-in. Choosing this cooperation model may help you to form an opinion on the vendor and decide whether to cooperate with them afterwards.
ScienceSoft is ready to offer you one-time services to assess the protection level of your network, application or another component of the IT environment.
Opting for managed services means building long-term relationships with one vendor. Once the information on your IT infrastructure is gathered in the course of the first project, the vendor is subsequently able to carry out vulnerability assessment spending less time on the project and reducing the costs for you.
If you want to stay fully aware of any decreases occurring in your company's security, ScienceSoft suggests putting vulnerability assessment on your list of regular tasks and offers managed vulnerability assessment services.
Regardless of the chosen cooperation model, we provide you with a final vulnerability assessment report upon the completion of the process. The report is split into two parts – a technical report (comprehensive details on the assessment activities performed by ScienceSoft's security engineers) and an executive summary (the information on your overall security state and the revealed weaknesses easy to understand for employees with limited knowledge in the security area). Moreover, we are ready to give you valuable recommendations concerning corrective measures that should be implemented to remediate the revealed vulnerabilities.
Vulnerability assessment scope is defined without considering the customer's requirements
Information security vendors may follow one common pattern when performing vulnerability assessment for different customers who may have specific requirements. In their turn, ScienceSoft's security engineers primarily focus on getting all the details concerning the customer's request and the target of vulnerability assessment at the negotiations stage. Our specialists clarify if the customer needs to be compliant with PCI DSS, HIPAA, GDPR, GLBA, and other regulations and standards, what elements (servers, services, applications) the infrastructure includes, whether the firewall protection is applied in the network, etc. Such information allows us to estimate an approximate scope of work correctly, as well as efforts and resources needed to complete the project and not let it go beyond the scope.
New and more sophisticated vulnerabilities occur every day
Hackers keep finding new attack vectors to get inside corporate networks, steal sensitive data, etc. ScienceSoft's security testing team always stays tuned for the latest changes in the information security area by constantly monitoring the occurrence of new weaknesses and checking the updates of scanning tools databases.
Modifying the components of the IT environment may cause the appearance of new security weaknesses
There's always a possibility that new vulnerabilities will occur after the changes are implemented in the customer's network, application, etc. With a view of it, ScienceSoft's security engineers are willing to provide you with vulnerability assessment services after each major update or release to be sure the modifications you implement do not open new ways for intruders to attack your infrastructure.
Modern hyper-connected solutions are highly susceptible to evolving cyber threats
There is a range of modern integrated solutions that exist in conjunction with each other. Therefore, a vulnerability in one system may compromise the protection of all the other systems connected to it. A good example of a modern solution combining a variety of elements is an ecommerce ecosystem that typically includes an ecommerce platform, a website, marketing tools, a payment gateway, a marketplace, CRM, etc. ScienceSoft's security testing team looks at the process of vulnerability assessment from different perspectives and asses the security of all the possible vectors the attackers may choose to get into complex solutions.

<![endif]-->