Cloud Security Assessment
Evaluating and Improving Cloud Cyber Defense
Since 2003 in cybersecurity and since 2012 in cloud services, ScienceSoft helps enterprises and SaaS providers ensure full protection of their cloud environments.
Cloud security assessment involves analyzing cloud assets and processes to uncover potential vulnerabilities. It results in a customized remediation plan to address security gaps and establish robust cloud security controls.
Know Your Cloud Security Responsibilities
When it comes to cloud, security responsibilities are usually shared between the customer and the cloud provider. The rules of who is in charge of what will depend on the chosen service model: with more flexibility for the customer comes greater security and compliance responsibility. SaaS is the easiest to manage since the cloud vendor is largely in charge of your security, but with PaaS and especially IaaS, you will be in charge of your own cyber defense.
When assessing your individual case, we define the cloud environment components within your responsibility to evaluate and improve their security as well as help achieve compliance with relevant security standards.
Make Sure All Cloud Security Controls Are in Place
Relying on ISO 27001, ISO 27002, NIST SP 800-53, and cloud-specific best practices, ScienceSoft's team helps implement optimal preventive and detective security controls.
Secure Your Cloud Apps Inside Out
We check your cloud app from different angles to find any loopholes that potential attackers may use. Cloud application security assessment typically includes:
SAST — automated source code review
We analyze the code of your cloud app to reveal the existing vulnerabilities that hackers can find and exploit at any moment.
DAST — application penetration testing
We test out potential scenarios of real-world hacker attacks and estimate their consequences for your cloud app.
We apply the missing security updates to protect your apps from known vulnerabilities.
AWS, Azure, GCP Security Comparison
Cloud service providers offer ever-evolving portfolios of security services to cover their customers' compliance and security needs: identity and access management, web and email security, monitoring and threat detection, data loss prevention, compliance management, and more. Major cloud providers share documented guidance on their best security practices: AWS Well-Architected Framework Security Pillar, Azure Security Benchmark, and Google Cloud Security Foundations Guide.
ScienceSoft's consultants are ready to navigate you through the advantages and challenges of each cloud provider to help you leverage the best security opportunities available.
Mature documentation on security and compliance services.
Relatively secure default settings (e.g., restricted access to the network by default).
Enhanced security due to isolated accounts. If an attacker hacks one AWS account within your system, they won't be able to access other accounts.
Granular IAM.
Highly customizable security groups.
Complicated and decentralized security management at the enterprise level because of account isolation.
Unified management of authorization and permissions.
Built-in privileged access management (PAM) functionality.
Centralized log monitoring.
Less secure default configurations compared to AWS (e.g., open ports in a newly created virtual network).
Poor documentation making security services difficult to understand and efficiently configure.
The security of default configurations is acceptable (on par with AWS).
Easy configuration of security services.
Fewer advanced security features compared to AWS and Azure.
It is harder to find experienced GCP security specialists as the service is not as widely adopted as AWS or Azure yet.
Why Choose ScienceSoft for Your Cloud Security Assessment
Since 2003 in IT security, a solid portfolio of cybersecurity projects.
Since 2012 in cloud services, vast experience with AWS, Azure, Google Cloud.
Microsoft Solutions Partner, dedicated Azure consulting services.
AWS Select Tier Services Partner, dedicated AWS consulting services.
ISO 9001-certified mature quality management to guarantee smooth cooperation and value-driving results.
100% security of our customers' data ensured by ISO 27001-certified security management system.
Recognized as Top Penetration Testing Company by Clutch.
For the second straight year, ScienceSoft USA Corporation is listed among The Americas' Fastest-Growing Companies by the Financial Times.
Trusted by global brands:
Our Customers Say
ScienceSoft's cybersecurity experts helped us build a plan for two penetration tests: (1) review of our corporate networks and (2) review of our cloud AWS services. In their review of our AWS services (Identity and Access Management (IAM), VPC Service Controls, AWS Config, CloudTrail, etc.) they checked the security of cloud environment configurations and our corporate data stored in the cloud and the effectiveness of our security practices in AWS. After that, we received another report with clear recommendations on how to enhance the cybersecurity of our AWS environment.
Joel B. Cohen, President, USPlate Glass Insurance Company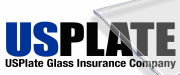 Check Out Our Selected Cloud Security Success Story
Cloud Application Code Review and Pentesting for an Award-Winning IT Company

Source code review and penetration testing to reveal the vulnerabilities and understand how they can be exploited.
Automated and manual checks combined to get an in-depth understanding of the critical issues found in the source code of the Customer's cloud application.
A complete guide on the security measures needed to reliably protect the sensitive data stored in the Customer's cloud.
See How Our Cloud Security Assessment Unfolds
While the scope and the flow of a cloud security checkup is adjusted to the customer's specific needs, a full-cycle security assessment by ScienceSoft typically includes the following steps:
1
Initial investigation
Discussing the customer's cloud security concerns, goals, time and budget expectations.
Analyzing the client's cloud services, applications, and data stored within the cloud environment.
2
Planning
Creating a customized assessment checklist covering such aspects as identity management, encryption, monitoring, network security, data backup, and more.
Defining the methodology and optimal cloud security assessment tools.
3
Execution
Depending on the assessment scope, it may include:
Auditing the cloud security controls in place.
Vulnerability scanning and penetration testing.
Cloud compliance evaluation.
Questionnaires and social engineering testing for the staff, and more.
4
Reporting
Delivering a comprehensive report on the assessment process, findings, and the required corrective measures.
Providing an executive summary.
5
Remediation
Implementing the missing controls or tuning the ones in place to achieve maximum protection of the cloud assets.
Validating the results of remediation activities.
Make Sure Your Cloud Security Is Not an Afterthought
While cloud computing makes digital infrastructures more agile and less costly, it also brings new security challenges that cannot be overlooked.
an average cost of public cloud data breach in 2021 (2021 Cost of a Data Breach Report from the Ponemon Institute and IBM)

of organizations experienced a cloud-based data breach in 2021 (2021 Thales Global Cloud Security Study)

of businesses running containers in the cloud have critical vulnerabilities that can be fixed with patches (Sysdig 2022 Cloud-Native Security and Usage Report)

of cloud security failures will be the customer's fault through 2025 (Gartner)
<![endif]--> <![endif]--> <![endif]-->